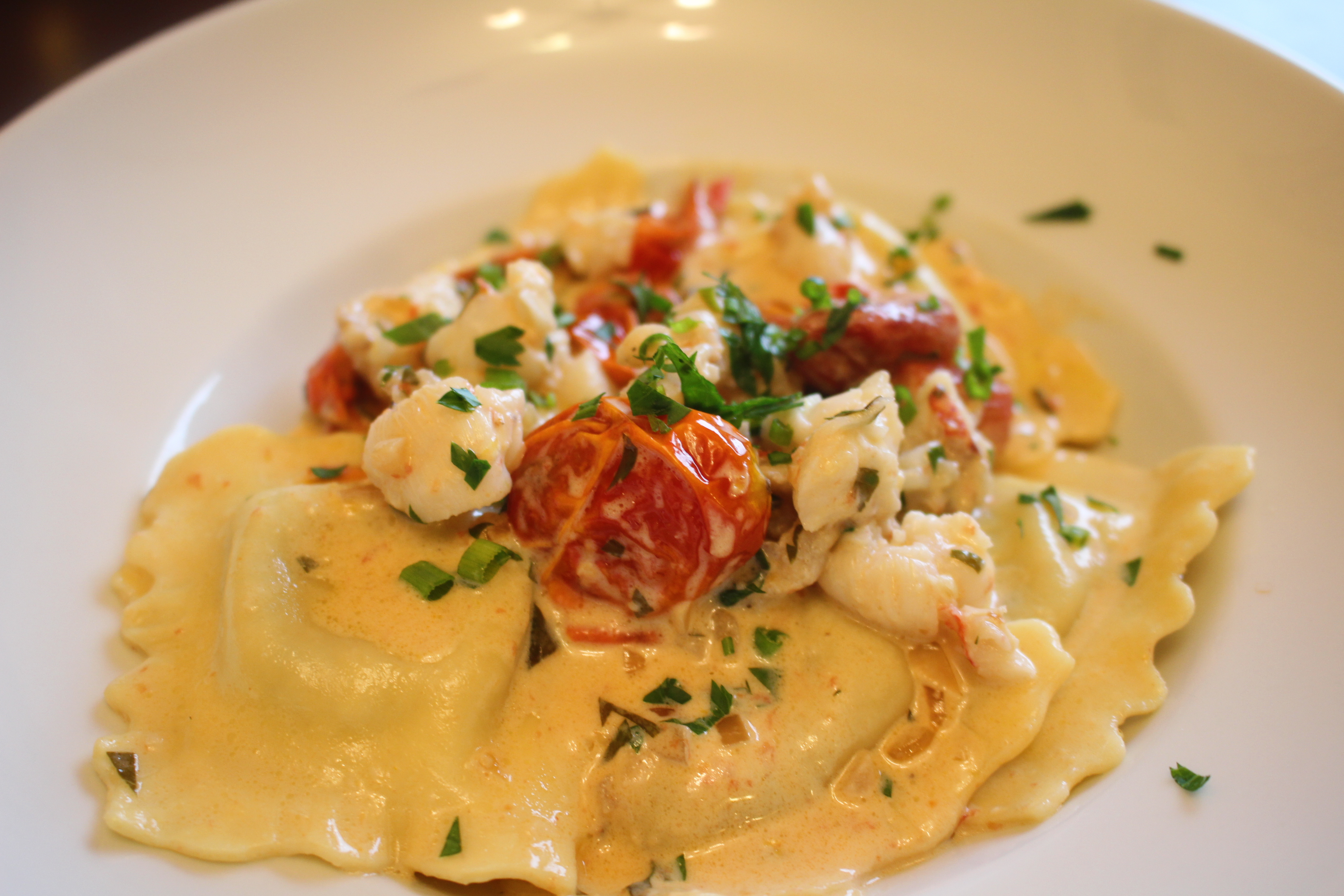 Do you ever have moments in your life where you are sure that you have been reincarnated? (Yep, I'm still on pain meds!) Were you a pioneer who crossed the plains in a covered wagon? Maybe you were a caveman who used to work in a quarry? (Or did that only happen on the Flintstones?) Heck, you could have not even been a human! Maybe you were a poodle!
I think in a previous life I lived in the depression where I couldn't always afford what I wanted to eat or maybe just in a country where food was scarce and there wasn't access to a variety of foods.   I do feel like I must have been some sort of gathering who would have to forage for my food.
This conclusion has been made because of the amount of food I chose to have in our home at all time. I live in fear that I won't be able to find an ingredient so I keep our house stocked. I have everything from common necessities like pasta, butter and chicken breasts to crazy things like duck fat, seaweed and preserved lemons.
There is no rhyme or reason to what I keep in the house but all I know is that if I find something interesting, I end up buying it for my pantry or freezer.
I am not saying this is a bad thing. I like to blame my stockpile on the fact that I was once an orphan in England who couldn't get enough porridge. It all has made sense to me when I rationalize it that way.
So since I've been housebound, I haven't been accumulating any new food treasures and I am actually having some fun creating some amazing meals. Case in point….ravioli with lobster sauce!
I always have frozen ravioli in the house. It is an easy, tasty meal especially on nights when I'm not feeling my best. I usually make an easy tomato sauce maybe add some veggies and say "Ta-Dah!"
But this past week as I was digging in my freezer for my ravioli I came across a bag of lobster tails. I remember that I bought them last month after Valentine's Day when they were on sale. (I live in the Midwest so finding frozen lobster tails in the fish department is a norm.)
They weren't the big tails that should be saved for a special occasion. They were the itty-bitty tails that you buy because they are cheap and you are horny for lobster. They give you just enough lobster to curb your cravings and put a smile on your face.
So I looked at the lobster tails and said they need to be incorporated into a yummy sauce with my ravioli. (Maybe I was an early European fisherman who lived in Maine.)
I sort of feel like this meal rewarded my bad behavior of food hoarding or maybe this was just a quintessential example of what a great gatherer I was in my past life. Yep, I'll go with that.
Ravioli with Lobster sauce
Ingredients
10 -12 ounces of lobster meat, removed from shell and chopped, not cooked yet
Olive oil
1 Tb butter
Lemon
3 cloves garlic, minced
1 shallot, minced
1 pint of roasted tomatoes
½ cup white wine
½ cup heavy cream
½ cup Parmesan cheese
¼ cup chopped parsley
10-12 ounce package of  cheese ravioli, cook per package directions
Chives (optional)
Directions
Start cooking your ravioli per package instructions. Reserve about 1 cup of the pasta water.
In a large sauté pan, heat up a swirl of olive oil over medium heat. Add the lobster meat and cook until done. At about 2 minutes, I tossed in a pat of butter. It took about 3-4 minutes and that was it. Give it a squeeze from half of lemon and remove from pan and keep warm.
To the same pan, add a smidge more olive oil. Add garlic and shallots and sauté for about 2 minutes. Add tomatoes and cook them another minute or two. Deglaze the pan with the wine and let the liquid reduce by half. Add cream and cook for another 2-3 minutes. Add the cheese and parsley. If the sauce seems too thick, add a little of the ravioli pasta water.
Finally, toss in your ravioli and lobster meat. Toss it around just enough to coat. Add another squirt of lemon juice and serve with a sprinkle of chives.
I don't want to say this sauce was good but I licked the pan. (I was a piggy in a former life too.) The lobster took it over the top and it really was a nice treat.
Truthfully, I don't know if reincarnation actually exists but if it does, I like the quirks my former self has given me.