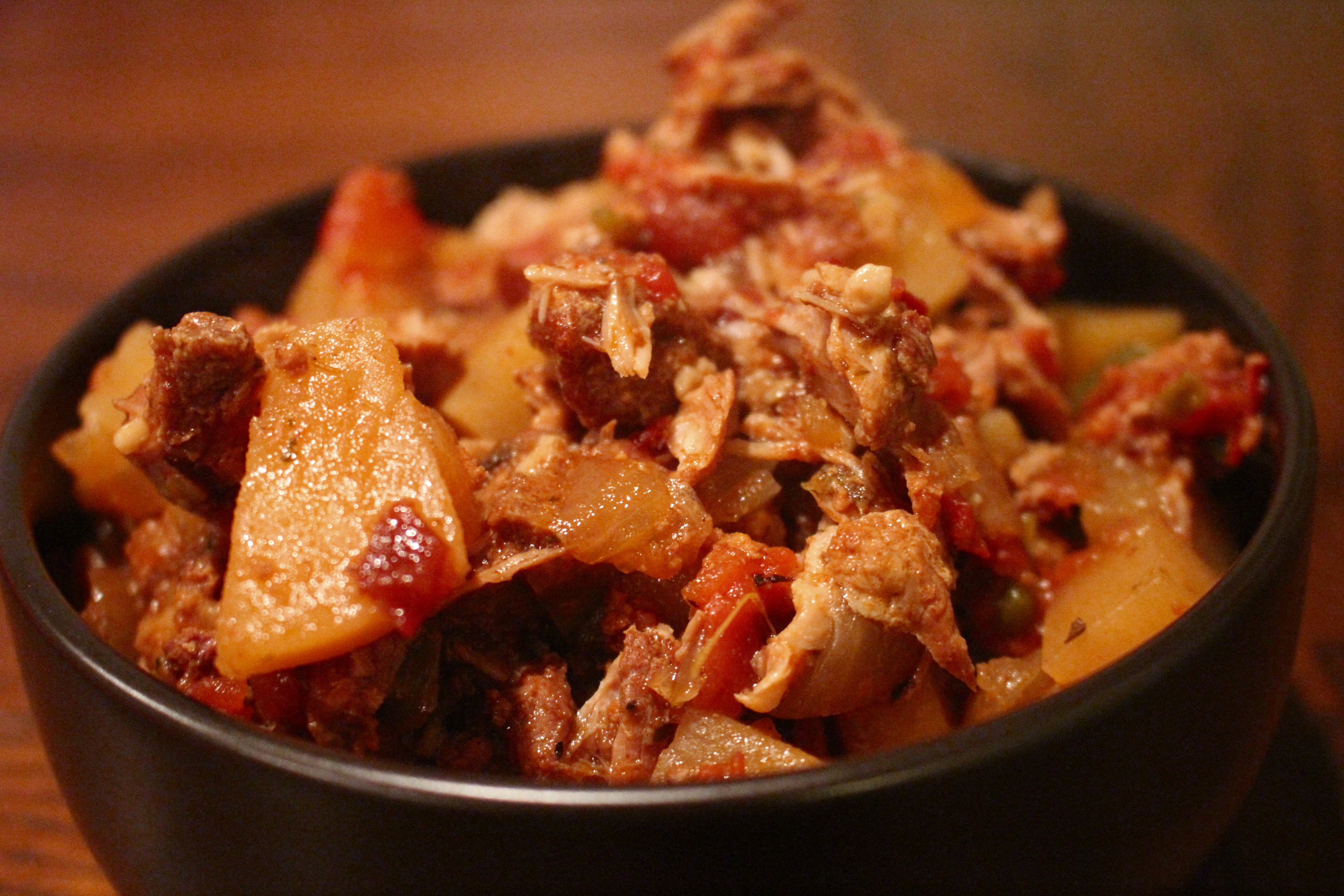 If I had to give a title to this winter, I think I would call it the Winter of Self-Awareness. (I'm not talking the naughty self-awareness that no one ever talks about.) I'm talking about looking into myself and being aware of some things I want to change.
I've stayed home a lot due to my health and the frigid weather so it gives me some time to really be introspective. There are little things I want to "fix" like never buy a pair of socks again because they have multiplied in my drawers over the years.
I also want to be better about putting things away. (There is another member of this household that has this same issue but we won't mention his name.) I don't know why it is so hard for me to put something like a potholder in a drawer or jeans in my closet.
The big thing I need to change is…oh, I am not sure if want to share this. It is quite odd but here it goes….food hoarding. I think I must have had another life during some famine.
I have a tendency to buy food and then save it. I'm not sure why I'm saving it but I just do. And it is not like I am saving fancy stuff like caviar or truffles for a special occasion. I save the weird stuff like pork shoulders, crackers and Pez. (Yes, Pez the candy. I feel I need a supply in the house at all time in case there is a worldwide Pez shortage.)
The good news is that I use my food stash before it even gets close to the expiration date. And I will agree it is silly to have so much stuff on hand….all the time. (Unless I know I am going to be snowed in….then this is a great trait.)
So the last couple of weeks, I worked on my depleting my reserve.   I told myself that unless I needed some fresh produce, everything else had to come from my freezer or pantry.
I "found" a very nice pork shoulder in my freezer so I instantly thought I needed to make Pork Tinga again. (I've made this before on Felt Like a Foodie but I had to switch it up again because I didn't have exactly what I needed.
The good news was that I only had to go buy cilantro and tortillas. Hooray! Plus, this was actually made in the slow cooker so I could spend the rest of my day soul searching, meditating and watching Love Boat reruns.
Empty the Pantry Pork Tinga
Ingredients
1.5 pounds pork shoulder, trim off fat and cut into large chunks
12 ounces chorizo sausage, remove casing
2 Idaho potatoes, cubed
1 large Vidalia onion
1 can Rotel LIME Tomatoes
1 Can Red Gold Mexican Fiesta Tomatoes
3 canned chipotle peppers in adobo, finely chopped
1 Tbsp of the adobo juice from the can
2 tsp chopped garlic
1 tsp Mexican oregano
Toppings
Guacamole
Cheese
Cilantro
Lime slices
Corn/Flour Tortillas
Directions
Have your slow cooker out and read to fill.
In a large skillet, crumble the chorizo sausage and brown over medium/high heat. You may need to break up the pieces with a spatula as it cooks.
Remove from the pan with a slotted spoon and add to your slow cooker. There should be some drippings left in the pan, use those to brown the pork shoulder pieces. You don't want to cook them fully, just brown them.
Add them to the slow cooker. There will be some pretty brown fond stuck to the bottom of your skillet, use the liquid from your canned tomatoes to deglaze the pan and add that to your slow cooker.
Now add your potatoes, tomatoes, peppers, adobo juice, garlic, onion and oregano.
Cover and cook for 8 hours. Shred the pork with a fork and mix it back into your slow cooker.
Serve either in a big bowl with tortilla chips or make Tinga tacos and put them in a tortilla with some guacamole, cheese, cilantro and a squirt of lime. YUM.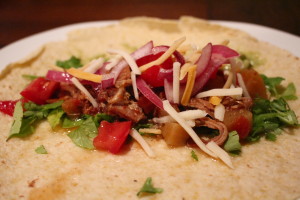 Given the cold days I know we still have ahead, I will have more time to use my pantry/freezer ingredients creatively. I will also continue to reflect and change myself for the better. Let's just hope the winter doesn't last too long because I really think I'm already close to perfect. (Um, maybe I need to work on being humble!)