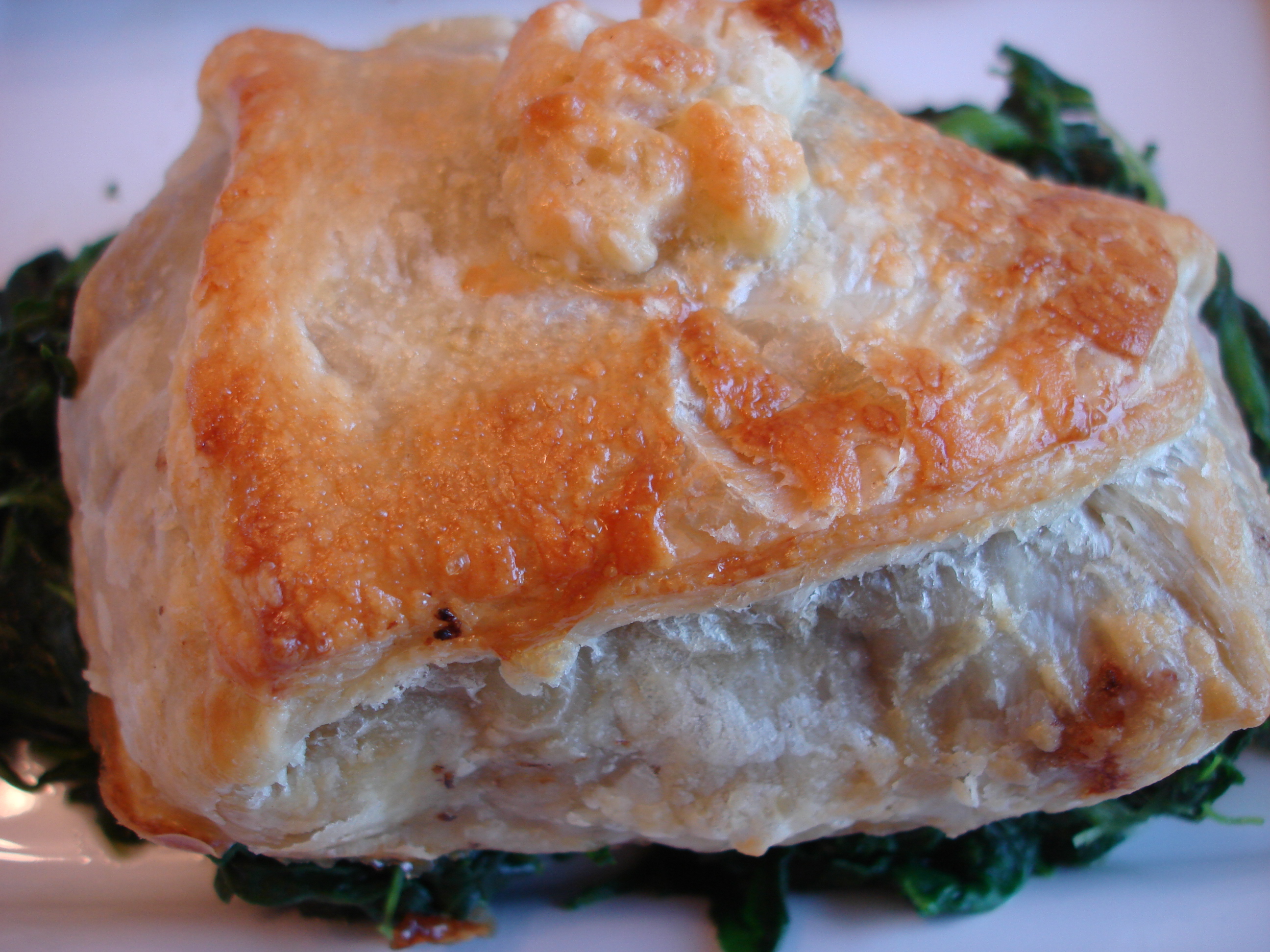 I know everyone probably has had their fill about the royal wedding today between Prince William and Kate Middleton.  I, personally, was getting annoyed with the news programs inundating us with every microscopic detail.   I think the only thing they didn't cover were the style and color of her bloomers.
But I confess, the first thing I did this morning was flick on the television to check out Kate's dress.  As I watched the royal couple ride in their carriage, I shed a tear.  I always cry at weddings so I didn't feel too dorky.   (You should have seen me bawl when Jan and Marcia Brady had the double wedding!  Now that was a wedding!)
I stayed glued to the TV for awhile to watch the highlights and hear the details of the rest of the day's events.   I was disappointed that I never heard what they were dining on which was of great importance to me.   I was curious if they were going to cook a fancy dinner or go old school English.  I don't think fish and chips were on the menu, were they?
So with all the pomp and circumstance today, I thought I should make a meal worthy of the regal couple's wedding, Beef Wellington.  I will admit that I didn't make it in the traditional fashion with pate but I didn't have all the proper ingredients in the house.  (And I sat in front of the TV too long this morning so I never got to the grocery store).  I did make a wicked wine sauce that compensated for the richness that may have been missing.  In addition, I made some purple and white mashed potatoes with truffle oil to compliment my opulent entrée.
Beef Wellington With Wine Sauce
Ingredients
4 filet mignon steaks (6 ounces)
4 pieces of prosciutto
2 Tbsp butter
1 shallot, finely chopped
½ cup shitake mushrooms (button would be better but I didn't have any in the house), finely chopped
2 Tbsp Sherry
1 tsp dried thyme
Salt and pepper
1 sheet of puff pastry, slightly thaw
Directions
Heat skillet over high heat and add olive oil.
Wrap prosciutto around steaks, season with salt and pepper.  Sear 3 minutes on one side and turn and sear about a minute on the other side.  Transfer to plate and chill for about an hour.
In the same pan, melt butter over medium heat.   Add mushrooms and shallots and sauté for about 3 minutes.
Deglaze pan with sherry.  Add thyme, salt and pepper.  Put in bowl and chill in refrigerator for about 30 minutes.
Roll out thawed pastry and slice into 4 equal squares.  Each square should be about 6 inches on each side.
Place the cooled beef on one quarter.  Top with mushroom mixture.  Fold up the corners so they meet in the center.  If you have any extra pastry, make a cute design to impress your guests.
Cover and place in refrigerator for an hour. (Make your sauce NOW)  After the hour has passed, make an egg wash and brush it over the wellingtons.  Bake at 425 for 20 minutes until pastry is puffy and golden.  Serve with Wine Sauce.
Red Wine Sauce
Ingredients
1 yellow onion, chopped
1 carrot, chopped
1 stalk of celery, chopped
1 ½ Tbsp tomato paste
1 bay leaf
½ cup of Red wine (I just used what I had in the house, Pinot Noir in today's case)
3 cups beef broth
2 Tbsp water mixed with 2 tsp cornstarch
1 Tbsp red pepper jelly
2 Tbsp truffle butter
Salt and pepper
Directions
Sauté vegetables in olive oil until soft.  (These will be strained out later so it doesn't matter that they are mushy)
Add the tomato paste and bay leaf.  Cook for an additional minute.
Deglaze the pan with wine and then add broth.  Simmer for 15 minutes.
Strain out veggies and return broth to a clean pan.  (You can use the same pan, I won't tell)
Bring sauce to a boil and whisk in cornstarch mixture.  Like magic, your sauce should start to thicken.
Finish up the sauce with the jelly and truffle butter.   Taste for seasoning and serve with your wellingtons with the appropriate curtsy!
As a commoner, I enjoyed making a fuss over dinner tonight.  I didn't dine with any real royalty or celebrities this evening but I would like to think that my meal would be hearty competition for whatever was served at the palace.   The one piece of advice I'd love to give Kate would be the old adage that a way to a man's heart is his stomach.  At least that is the theory I have used for the past 13 years with my own prince of a husband!