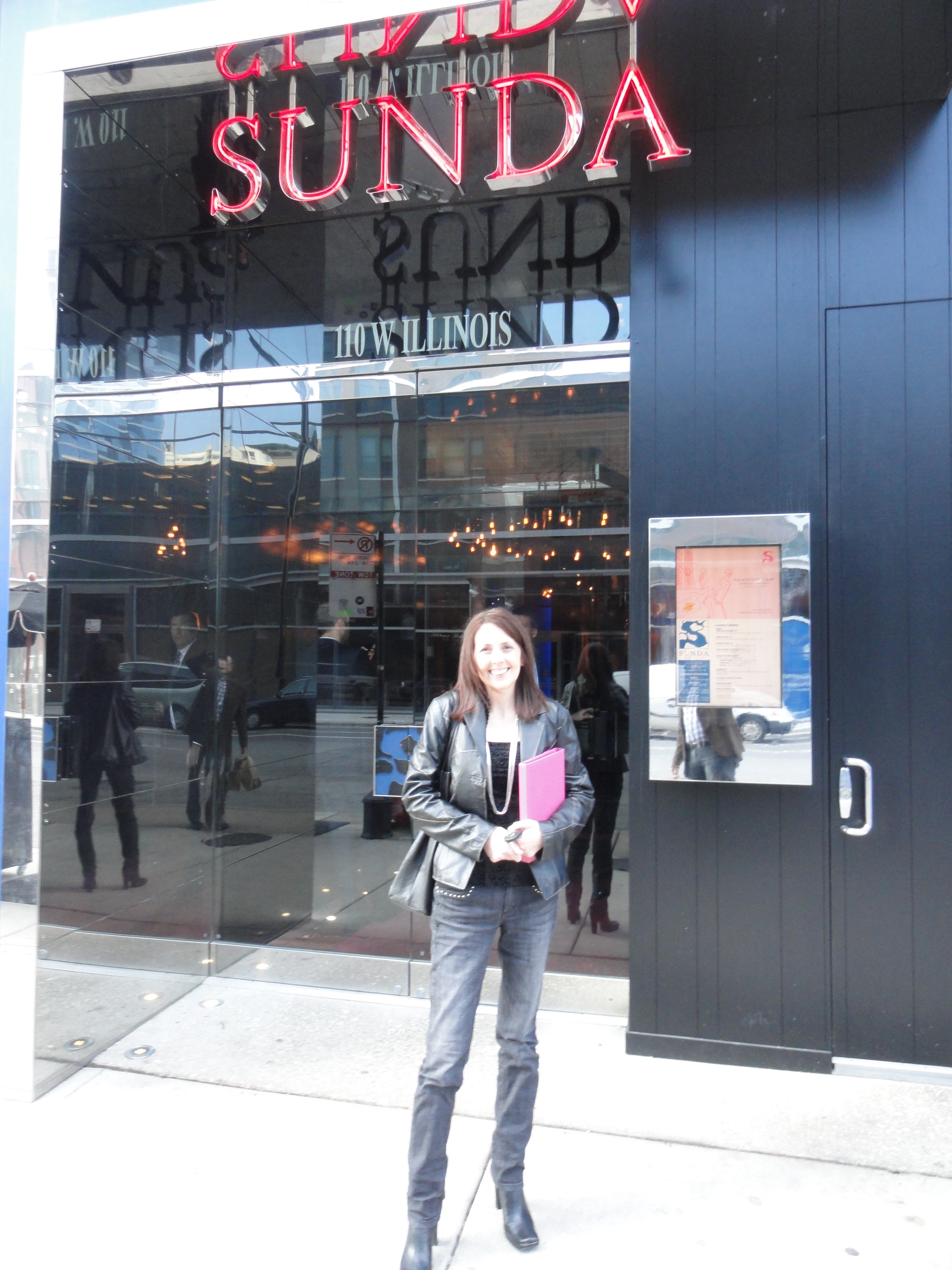 I have a confession this morning.  I like to look at food pictures online.  I go to restaurant websites or Facebook pages and view these images like a peeping Tom.
Yes, I know, it is a little bit voyeuristic but when you don't live in a big city, you do what you have to do.
This past week, as you know, was the Chinese New Year.  One restaurant I love to stalk, Sunda (110 W. Illinois St., Chicago) was having a fabulous celebration and an enticing menu to celebrate the Year of the Snake.
The photos online made me want to jump through my computer screen and dive into each plate.  So when I was invited to come in and try the special menu, I couldn't wait to go eat at a restaurant that had only been a fantasy.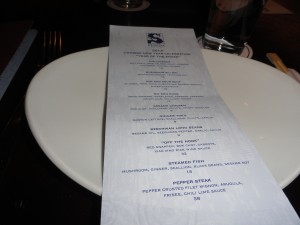 We (hubby and I) started with Hot & Sour soup.  One of my favorite dishes, it was made traditionally (chicken, pork, mushrooms, bamboo shoots, tofu) with just the right nuances of sourness to the heat.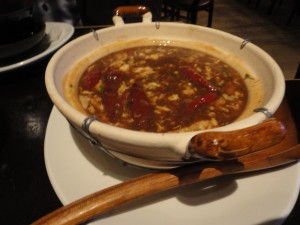 Mushroom Siu Mai filled with a medley of Asian mushrooms and a hint of truffle soy were the next to entrance us.  The housemade, light dumplings were the essence of the definition of umami and awakened my fifth taste bud.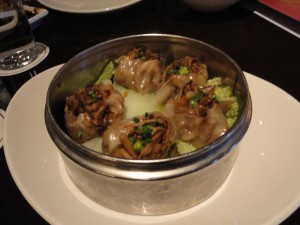 You can't go to Sunda without trying some of their delicious sushi and the Snake Maki did not disappoint.  Perfectly cooked soft shell crab wrapped with unagi, salmon, avocado and cucumber topped with little tempura bits made me want to spend a lunch here just eating sushi!  (Which I plan to do on my birthday!)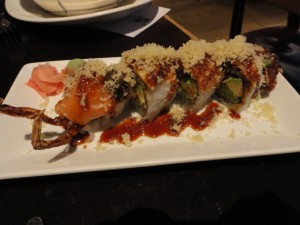 The Mu Shu Duck was taken to another level for me when the delicate pancakes were not only scattered with delicious roasted duck, cabbage, scallions, carrots and Hoisin but there was a delightful surprise crunch of crispy skin on top.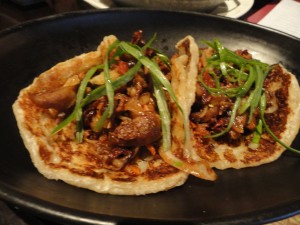 Sesame Chicken (served on crispy rice noodles and bok choy), Steamed Fish (Sea bass in an exquisite gingery, sesame soy broth) and Pepper Steak (generous chunks of filet mignon crusted in pepper with an impressive chili lime sauce) were also all devoured.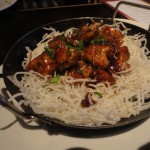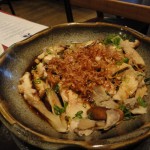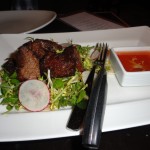 Creative sides of Szechuan long beans (smoky flavored with garlic and chilies) and Ginger Tofu (Creamy bites covered in ginger, garlic and scallions) could be star dishes on their own.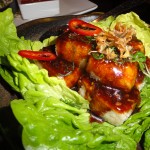 But the "happy ending" to this meal was the dish called Off the Hook.  Two pounds of red snapper lightly dredged in flour and fried.  It was served with large bites of the snapper over bok choy in a Xiao Xing rice wine sauce.  Intimidated at first by this dish, we were literally hooked as we poked our forks into each bite.  (The meat in the cheeks was outstanding.)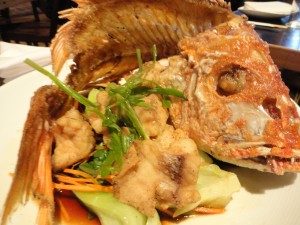 I enjoyed every bit of my Sunda experience from the beautiful wide-open space of the room, the artistry of the food presentation and service.  (Thanks Andrea!)
Unfortunately, the Chinese New Year Menu ended yesterday but Sunda is always coming out with new treats for their customers.  Today through Saturday, February 16, they will be having a Valentine's Menu.
And if you love Brunch you have to try their "East Meets West" Brunch available every Saturday and Sunday 10:30 a.m. to 3 p.m.  The special brunch menu will showcase new dishes and some of Sunda's signature favorites.
(If you are a fan of Bloody Mary bars or Mimosa kits this is a brunch you wouldn't want to miss.)
I will continue my guilty pleasure of viewing Sunda's food pictures online but nothing can compare to being there in real life!