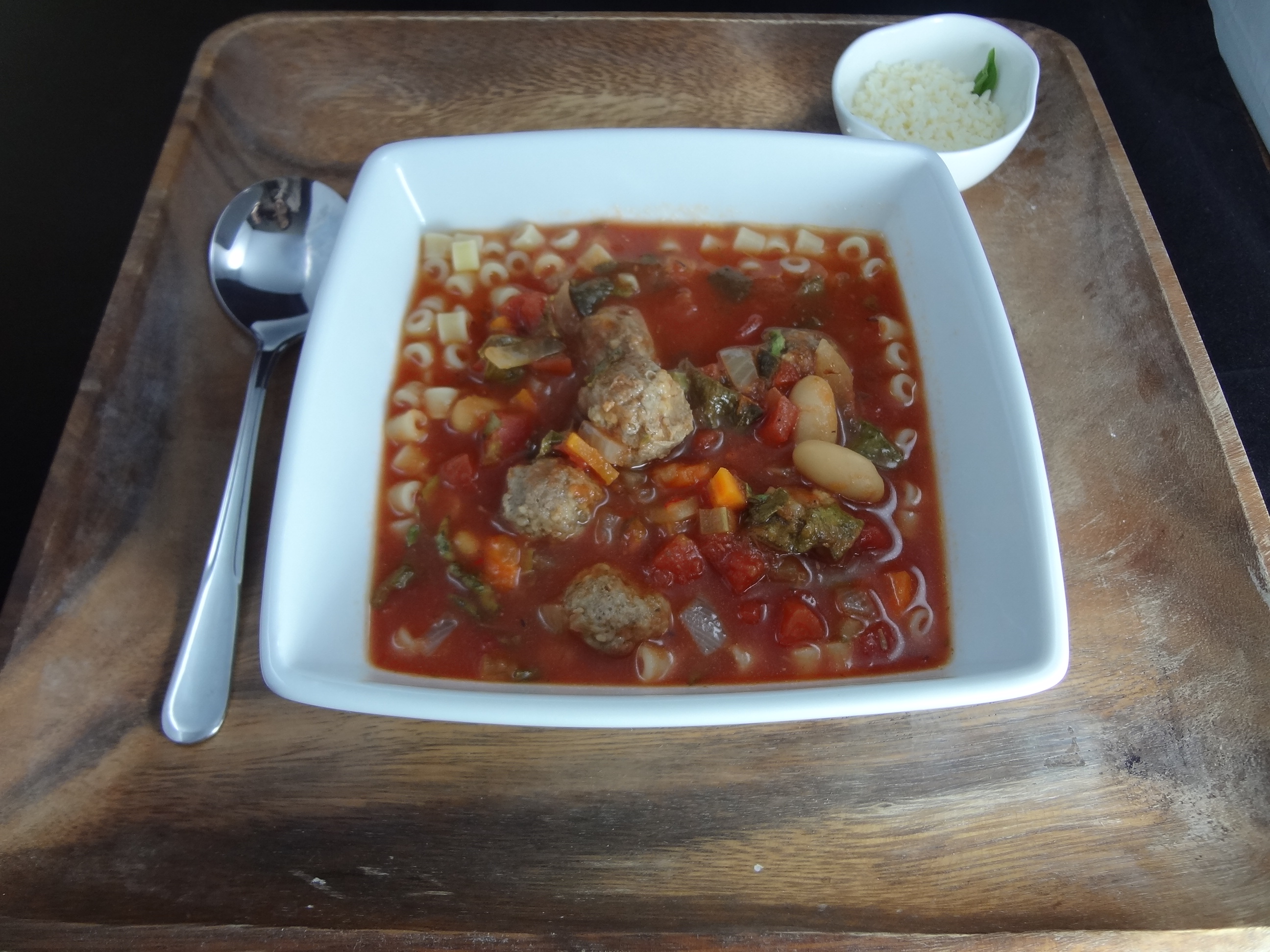 I've officially been writing Felt Like a Foodie for two years and I feel like I have been keeping a huge secret from my reader's.  Or maybe it isn't a secret.  Maybe you have been able to read between the lines and come to this conclusion on your own.
The fact is I am a polygamist.  I've been one for years and I'm not really sure why it is such a taboo topic.  I just believe that flavors should be allowed to marry with as many foods as possible.  (Hope I am not insulting a bunch of sister wives out there!)
Marriage in food is just like human marriage.  You need to compliment each other, never overpower your partner and bring out each other's strengths.  Every now and then you need to introduce a new flavor profile to the family to mix things up.  (Dear Husband, please don't get any ideals from this blog.)
I started to think out polygamist food when I was in the mood for the Italian Wedding Soup.  My friend, Robin, makes it perfectly but I didn't have her recipe on hand.  (Hint, hint, Robin!!!!)  So I thought I would do the next best thing.  I "married" my favorite pasta e fagioli soup with the meatballs and greens in a typical Wedding soup. So given Wedding Soup is already a marriage between meat and veggies; it welcomed the "sister wives" addition of pasta and tomato.
The union that took place in my soup pot was quite beautiful.  It simply was an amalgamation of what I like best in both soups.  I don't see why anyone would have a problem with this marriage!
Polygamy Soup
Ingredients
1 cup diced onion
2 tsp minced garlic
1 28 ounce can of tomato puree
1 15 ounce can Great Northern Beans
12 ounces tomato juice
1 tsp each oregano and basil
2 cups spinach, torn
½ pound ditalini pasta, cooked
Meatballs
3 pieces of bacon, ground
¼ cup finely diced shallot
1 tsp garlic
½ pound ground sirloin
¼ cup bread crumbs
1 egg, beaten
salt and pepper
Directions for meatballs
Oven at 400 degrees and coat a broiler pan with nonstick spray.
In a medium bowl, mix bacon, shallot, garlic, beef, bread crumbs and egg.  Don't overmix.
Roll into 1 inch ball.
Bake for about 10 minutes.  Set aside.
Directions
In large soup pot, sauté onion until translucent.  Add garlic and sauté another minute.
Add tomato puree, tomato juice, oregano, basil and beans.
Simmer about 30 minutes.  In the last 10 minutes, add spinach.
Serve with about ¼ of pasta in bowl and toss in few meatballs.
Not every merger of meals is this successful but this one was kind of a no-brainer.  You add two great Italian soups together and you odds are you will end up with a great dish.  Just remember not to put too many "spoons" in the pot.  You wouldn't want to overdo it!