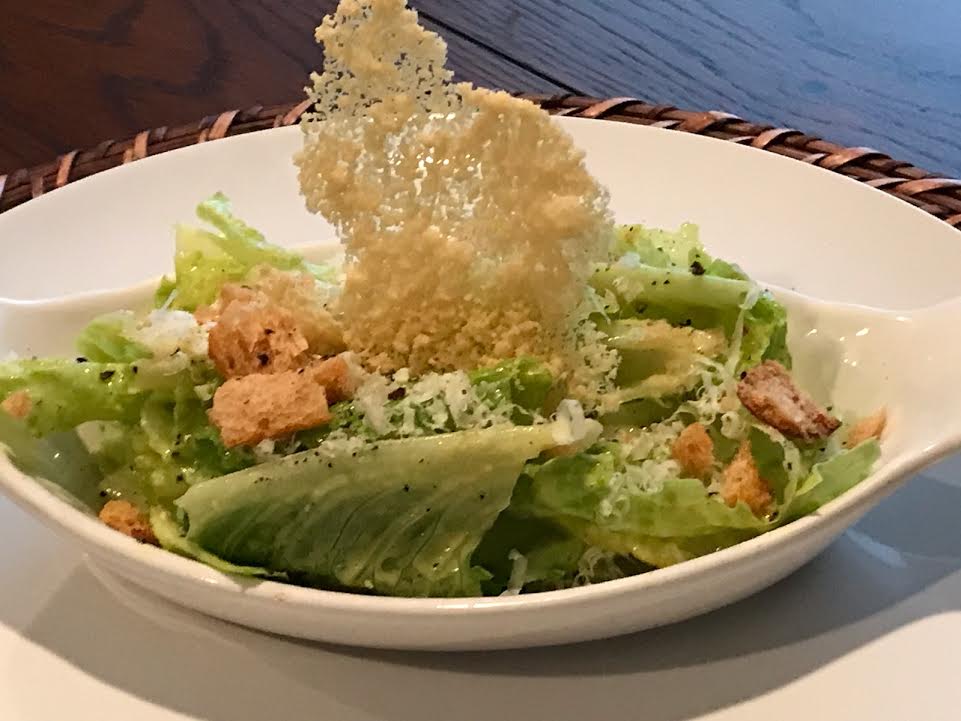 10 years. Double Digits. A decade. This month I celebrate the beginning of writing Felt Like a Foodie. I'm really proud of this achievement overall. I've written hundreds of blogs and taken thousands of pictures. I've met some incredibly famous people who have proven why their stars shine brightly. I've also crossed paths with some chefs who have shown me that sometimes the stars may not be visible but they are luminous in their own way.
I have spent a considerable amount of time this year working on the other side of this blog with frustrating technical issues that I still find the bane of my existence. (Okay, that is a little extreme but I am not good at it.)
This time away from writing was also influenced by some of our pandemic limitations. It wasn't that I wasn't cooking, I almost felt overloaded with the options….and the fact that my oven broke at the beginning of last year and it took months and months to be replaced.
With excuses aside, I've been looking for that thing to ignite me a little bit more. I've been pouring over cookbooks in my collection and random hidden gems that I was able to check out at the library. I've been looking through binders of recipes that I've torn out of magazines and my journals with side notes that say "this could be a blog."
But the other week, I received a gift that was needed to make me remember why I started writing in the first place. I was asked by my favorite cooking school, The Chopping Block in Chicago, if I'd like to contribute to their blog. I can't tell you how much of an honor this is for me.
I started blogging because I was in love with exploring cooking and different types of food. I wanted to not only learn everything but my goal was to share my enthusiasm about the topic. I also knew that I was in a constant process of learning and needed help from the "outside" to keep Felt Like a Foodie going in a positive direction.
The Chopping Block has been part of my education on food and cooking for almost 20 years. They truly have helped me pivot my skills and knowledge in a way that I couldn't do on my own.
For me, this is what I needed to stoke my cooking fire. My mind instantly started twirling and I knew in this moment that sometimes to move forward you need to move back.
The first class I took at The Chopping Block was on Thai Cooking. I had loved Thai food but I didn't really understand the ingredients especially the elusive FISH SAUCE!!!!
Just the name alone made this former picky eater shake in fear but The Chopping Block did a great job of explaining the nuances of how fish sauce essentially added that extra "ooooo" to your dish.
The neat thing about learning about this particular ingredient is learning how fermented fish sauces were used historically. I had always thought that fish sauces were ONLY something you'd find in Asia but I found out that fermented sauces were also used by Romans. (The official name was garum and it isn't what we commonly think of when we think of fish sauce.)
I'm still uncovering the nuances of this food because it is a bit more extensive than I originally thought. (Fermented foods really are fascinating.)
The part that makes me most want to share is that I know a lot of people who limit themselves of only using certain ingredients with specific recipes. Sometimes you need to stop and think of what is on the label and how it can be substituted in other recipes.
What I've learned from fish sauce is that it is a vital ingredient in Thai food but it can also be subbed into recipes that call for anchovies. (I wrote more about it in my first blog for The Chopping Block….here is the link.)
Now before you click off and think that you NEVER eat anything with anchovies, remember the last time you had a Caesar salad in a restaurant. The dressing has an anchovy base (or at least a real Caesar salad should have that ingredient!)
Recently I found a way to make that same Caesar dressing with just a little fish sauce! It added a terrific salty ka-pow to one of the simplest salads you can add to your weeknight menu. (Think Caesar salad with grilled chicken or on the side of a great big bowl of pasta.)
There are a couple keys to a good authentic Caesar dressing/salad.
Make sure your lettuce is fresh and dry.
Make your own croutons. (Mine were literally a piece of tomato bread that I crisped up and rubbed with garlic.
Break out the fancy parmesan cheese. (I mean, don't shake it from the green bottle unless you are making a giant parm crouton! I made the crouton AND used a quality aged parmesan.)
And don't skip the anchovies in the dressing (or in my case…use some fish sauce!)
Caesar Salad Dressing
1 tsp fish sauce
1 clove minced garlic
1 pasteurized egg yolk
1 Tablespoon of lemon juice
½ tsp of Dijon mustard
Approx. 2 Tablespoons of your best extra virgin olive oil
In a bowl, mix the fish sauce, garlic, egg yolk, lemon juice and mustard. (If you have a little food processor or immersion blender use one of those.)
Drizzle in the olive and whisk like your life depends on it.
To make the salad, add some of the dressing to a large bowl. Break up 1 to 2 heads of Romaine lettuce. Give them a sprinkle of good flaky French salt if you have it. (Seasoning your greens is often overloaded but it does add some flavor). Toss in dressing to lightly coat. Remember you add more dressing, you can't take it off!
Plate the romaine on individual salad plates. Add some croutons and cheese. I have to also crack some fresh pepper on the top. Place the extra dressing on the table so your guests can add more if they so desire.
Enjoy and here is to another ten years of discovering and rediscovering everything we all love about cooking, food, chefs and restaurants!