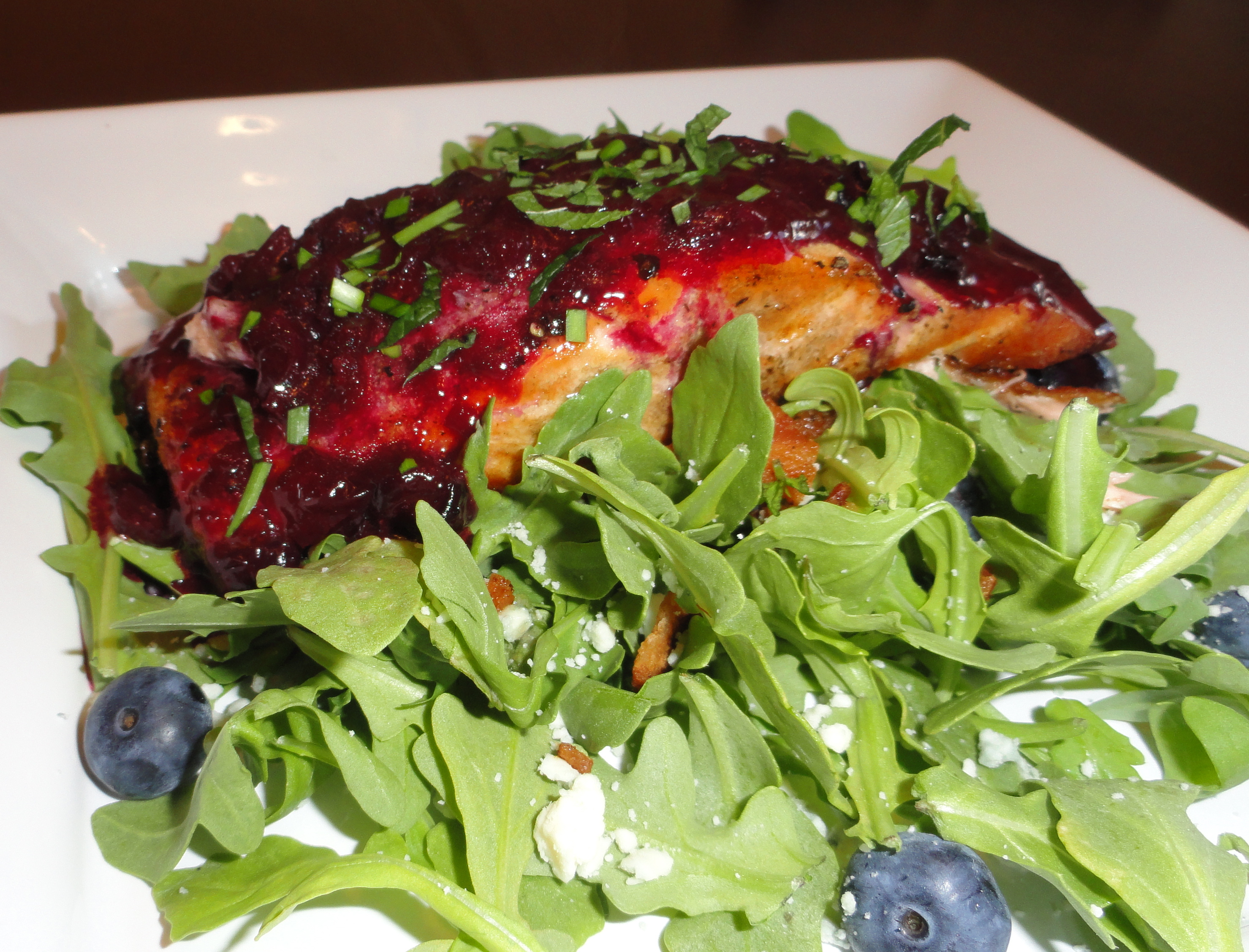 Every summer I have one conversation with my friends that seems to last at least two months.  You would think it would be about the hot weather but it's not.  We talk about blueberries!  (Oh no, another post about blueberries.)
Apparently when there is an option to go out and pick blueberries everyone feels the need to do it.  It helps that there seems to be a plethora of "U-Picks" in the area and we live in a small town so it has a certain entertainment factor.
While I agree picking your own ingredients is fun, there needs to be some self-control.   Everyone starts thinking of the wonderful desserts that would taste better with blueberries and they go CRAZY!  They pick until their fingers and nails have a Violet Beuregarde hue (Willy Wonka fans will get this comparison.)   I'll walk into their kitchens and every counter and tabletop is covered with cardboard boxes filled with the tangy little fruit.  Is there such a thing as a blueberry hoarder?
I ask the obvious question of what are they going to do with all those blueberries and most people just look at me shocked.  Their intention is to make a lot of baked goods but how many pies, muffins and pancakes can you possible make in one season?? (I realize pancakes are not baked goods, I was testing you.)
Last week, I decided to challenge my friend, Amy.  She has a blog about her quest to be on the reality show, Masterchef.  We had to make a blueberry inspired dish that wasn't a dessert or breakfast item.
So Amy, (time for some smack talk) here is my recipe.  I can't wait to see yours next week, if I haven't intimidated you too much!  : )
| | | |
| --- | --- | --- |
| Grilled Salmon with Blueberry Wine Sauce | | |
Author:
Ingredients
1 shallot, diced
Lemon juice from ½ of a lemon
Lemon zest from one lemon
3/4 cup blueberry wine
1-cup fresh blueberries
1 Tbsp each chives and mint
2 8-ounce salmon filets
Ground thyme, salt and pepper
1 Tbsp butter
Olive oil
Instructions
Sauté shallots until they are caramelized.
Deglaze the pan with blueberry wine and lemon juice.
Reduce for 2-3 minutes and add the fresh blueberries and the lemon zest. (The lemon juice and zest will help break down the pectin in the fruit.)
As the blueberries soften, mash them down with the back of a fork. (I tried a "masher" but I made a mess)
Cook another 5 minutes. Taste for seasoning. If your blueberries were really tart, you may want to add a smidge of sugar depending on your taste.
Stir in the butter.
Pour a little over each grilled salmon filet and garnish with the fresh mint and chives.
Grilled Salmon
Preheat grill on medium high heat
Rub both sides of salmon with olive oil and sprinkle with salt, pepper and thyme. (Don't forget to oil the grates so the fish doesn't stick.)
Grill on both sides until cooked to medium and golden brown. (My filets took about 4 minutes a side)
I served the fish on a bed of arugula, which had some blue cheese, bacon and fresh blueberries.
I have to admit that there was only one small problem with my dish, I should have made more salmon.  It was so delicious.  The tart-sweetness of the berries broken down by acids of the wine and juice brought the salmon to a whole new level.
I can't wait to be challenged again!