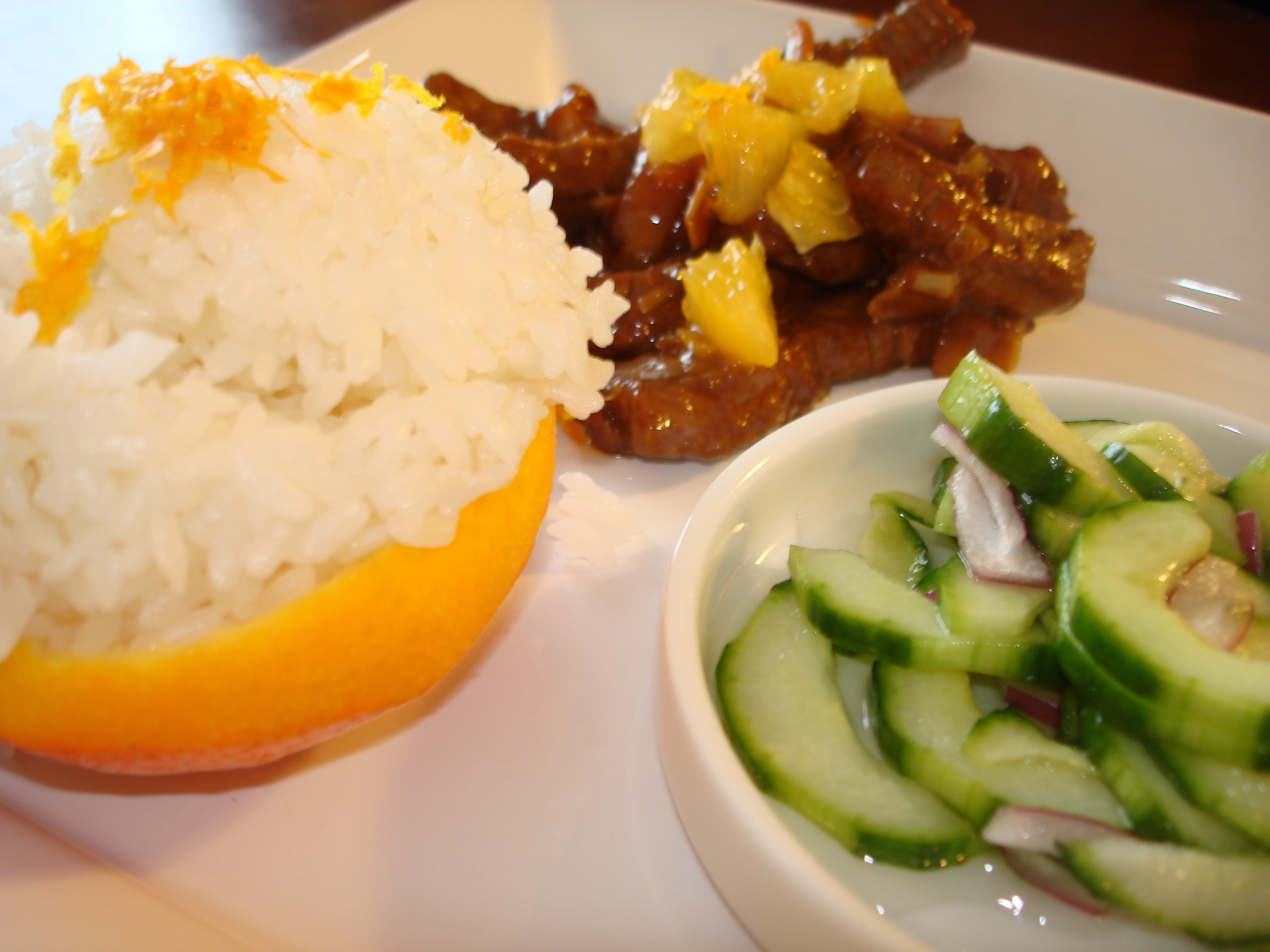 Recently, my in-laws sent us a ten-pound box of tangelos from Florida. I thought it was wonderful to have some wonderful, fresh Florida fruit to brighten our winter. But then I was honest with myself because I didn't know where a tangelo fit in the citrus family. Why hadn't I heard about this "black sheep" of citrus?
I've come to learn that a tangelo is a hybrid of tangerine or grapefruit. They seem to resemble the size of a grapefruit but have the piquant taste of a tangerine. (Props to Scrabble Bill for using piquant, 92 points, in our most recent game). The other endearing part of the Tangelo is it's top. It isn't round like an orange; it has an "outie bellybutton" on top. It is so cute you just want to poke it.
People also like the fact that they are super easy to peel and extremely juicy. Sounds great, right? I decided that the two of us couldn't possible eat all of these tangelos in their natural state. I need to make them part of a meal. The tangelo wouldn't be the black sheep anymore, it will make a name for itself on it's own.
Author:
Ingredients
4 Tbsp light soy sauce (I always use light even if I don't remember to type light)
2 Tbsp cornstarch
1 pound tri-tip steak cut into thin strips
1 Tbsp sherry
2 Tbsp Hoisin sauce
2 Tbsp orange blossom honey (you can use any honey you like)
1 ½ Tbsp garlic chili sauce
2 Tbsp Light soy sauce
1/3 cup tangelo juice (fresh squeezed, of course)
2 Tbsp minced ginger
8 oz shitake mushrooms, sliced
1/2 red onion, chopped
Zest from one tangelo
Supreme one tangelo and chop the slices into little chunks
Peanut oil
Instructions
Mix cornstarch and 4 Tbsp soy together. Add beef and marinate for 2-3 hours.
Whisk sherry, hoisin, honey, chili sauce, soy and tangelo juice and set aside.
In large skillet, heat a little peanut oil on medium high. Cook beef until just done and remove from pan and keep warm. (It will cook more in the sauce later so don't over do it.)
Add ginger to pan and cook until fragrant. Add mushrooms and onion. Cook until onions are translucent.
Deglaze the pan with the sauce. Stir for a minute or two and then add beef. Sauce should be thickening at this point.
Serve over rice and top with tangelo segments and zest.
After you make this recipe, the Tangelo will become a favorite. Maybe hybrid isn't the right term. Maybe we should call it a designer fruit to give it the recognition it deserves?