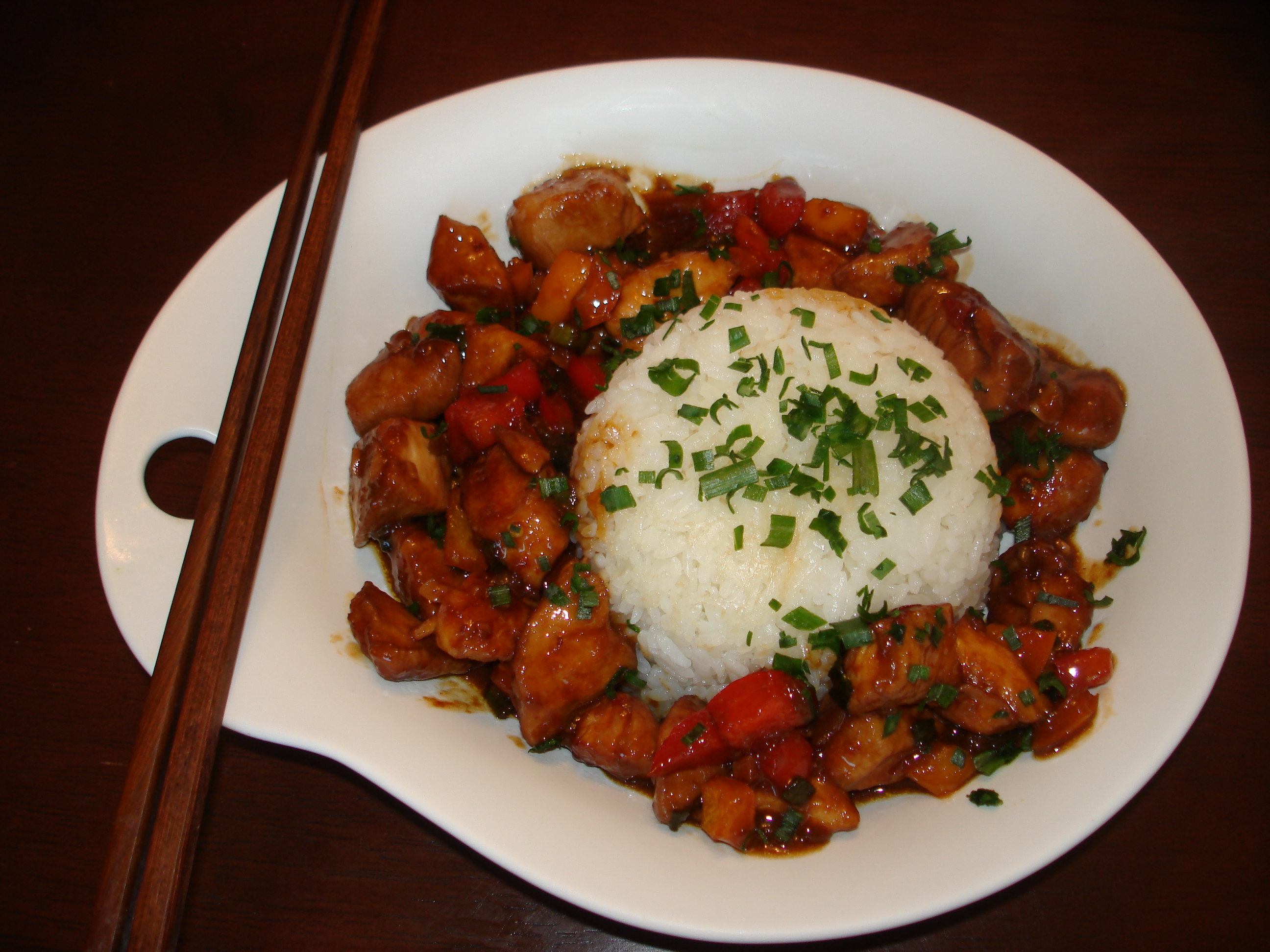 The more I write about food, the more I realize that I am polyamorous.  I love so many different types of foods from so many different regions of the world.
One of my many loves is Chinese cuisine.  I think most of people just lump it all together but did you know there are technically eight Chinese cuisines?!  You don't get more polyamourous than that!
The eight regional cuisines are Shandong, Sichuan, Cantonese, Fuijan, Jiangsu, Zhejiang, Anhui, and Hunan.  (Yes, there will be a quiz later).  I will spend another blog going into all of the differences because I love my blog cliffhangers but for right now I want to concentrate on one of my favorite groups which would be Hunan cuisine.
Everything from the preparation to the presentation is more involved with Hunan cooking.  Flavors are developed over time therefore creating a tastier dish.
One of my favorite Hunan dishes to make at home is Spicy Hunan Chicken.  Okay, the name is a bit redundant because odds are if you are cooking Hunan you will be eating something with spice.  I like the name because it sounds "dangerous" and danger is my middle name.  (Actually, my middle name is Jean but I digress).
I make this dish at least once a month and it gives us our "Chinese" fix.  This recipe is balanced by the spiciness of red pepper, the sugary sweetness from hoisin sauce and, my favorite, the umami of soy sauce. It is additionally complimented by the agreeing flavors of peppers and scallions.  To round off your palette, you have the bright zing of ginger and garlic.  Is your mouth watering yet?    Let's cook…
Author:
Ingredients
Marinade
2 Tbsp. Soy Sauce
4 tsp cornstarch
1 Tbsp Peanut oil
1 tsp of sugar
Sauce
2 Tbsp Soy Sauce
3 Tbsp Sherry
1 tsp sesame oil
1 Tbsp Sugar
1 ½ Tbsp Hoison Sauce
Ingredients:
3 Chicken breasts, boneless, skinless chicken breast, cut into chunks
1 Red Pepper, seeded and diced
1 Orange Pepper, seeded and diced
3 Green Onions, diced
1 Tbsp Ginger
3 tsp garlic
tsp red pepper flakes
peanut oil
Instructions
First thing in the morning, mix all the ingredients in the marinade and add the chicken. Place in refridgerator until one hour before time to cook. (If you don't remember to do it first thing in the morning it is okay but marinade at least a couple of hours).
Combine all the ingredients of the sauce and set aside.
Heat about 1 tablespoon of peanut oil in a large skillet over medium heat.
Saute chicken in oil until done, set aside and keep warm.
In the same pan, add ginger, garlic and red pepper flakes. Stir until fragrant.
Add peppers and cook for about 3 minutes. You may need to add a smidge of oil.
Add sauce to pan and stir in with vegetables.
Add chicken and stir to coat.
Cook a couple more minutes and sprinkle on green onions.
Serve over short grain rice
Notes
I learned a version of this recipe in a cooking class over a decade ago. I changed it up a bit by using chicken and not frying the meat.
Quiz Time:  What is my middle name?  (You thought I was going to ask about the eight regions of Chinese cuisine.)