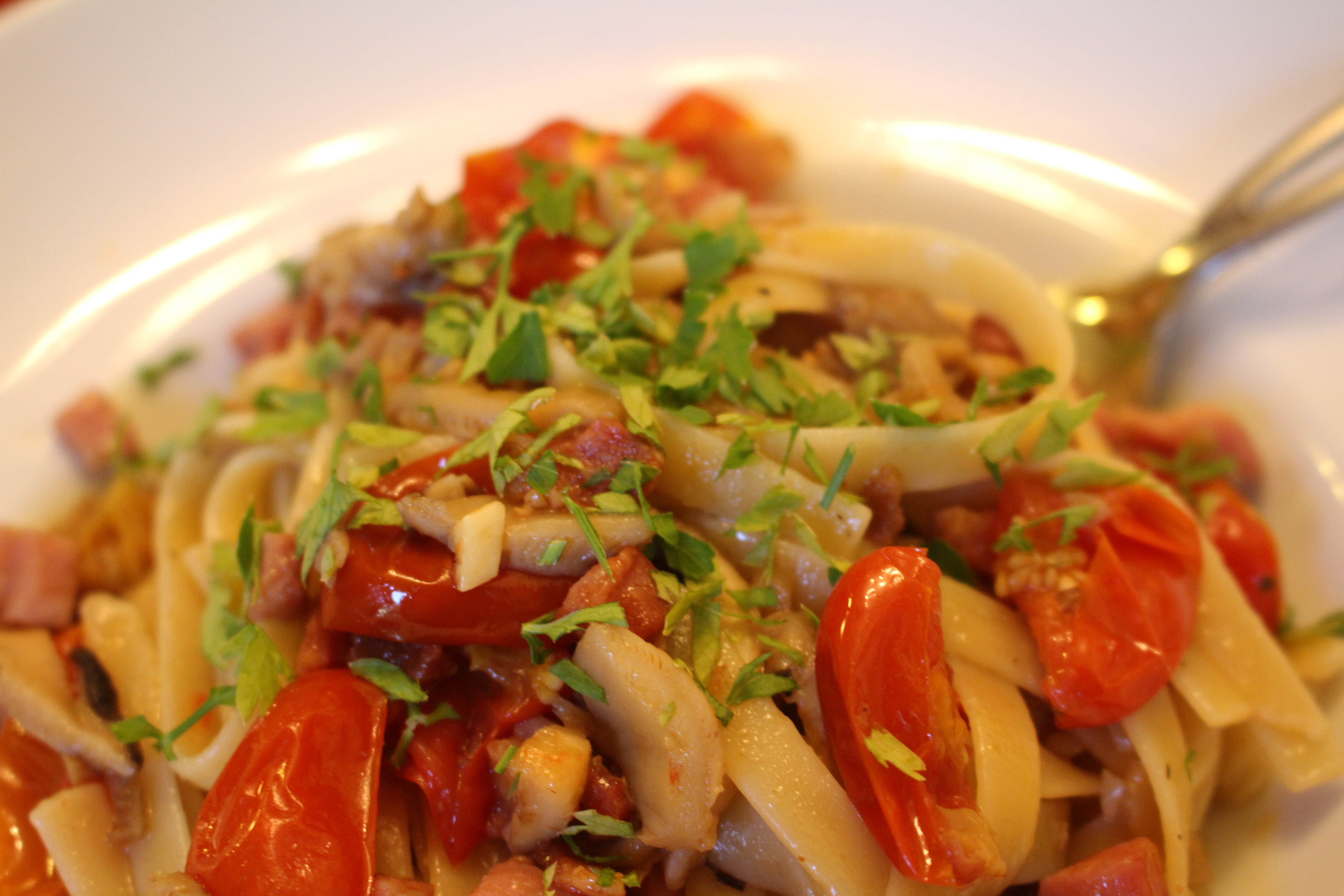 It is August.  It is August?  It is August!!!  Anyway I type it, I can't get over how quickly this year is flying by!  Everyone I know is busy (I am starting to hate that word) and can't seem to fit in all the events that life has to offer.
I am no different.  The days on my calendar are filling up and there are just some outings that I just have to miss.  (I am going to update my Foodie News page this weekend so you can keep up on food opportunities that you may want to participate in this month.)
I'm not sure how your calendar works but mine is kind of like the line at the deli.  It is scheduled on a first come/first serve basis.  For the most part that works for us but there are times when I wish there were two of me so I could do it all.  (My multiple personalities do not benefit me in this scenario since I can only be in one place at one time.)
With that all said, I was really bummed when I learned that celebrity chef Fabio Viviani will be in Chicago (at two of Mariano's Fresh Markets) on Saturday, August 17.  (11-12:30 at Mariano's Fresh Market, 1720 N. Milwaukee or 3-4:30PM Mariano's Fresh Market, 40 S. Halsted)
If you don't know Fabio (I would find that hard to believe) he was a cheftestant on Top Chef (Season 5) and Top Chef All Stars. He was one of my favorite guys to watch and I loved his Italian accent.
More than just a meet and greet, Chef Viviani will be cooking on location, dishing out some samples (limited quantities) and sharing some of his stories.  If you have never seen him cook, this is a great opportunity…that I am going to miss.
So instead of sitting around the house pouting, I did what any crazy fan would do…I pretended he came here for dinner and created the recipe (Fettuccine with pancetta, mushroom and cherry tomato sauce) that he is going to make next week.  (I resisted the urge to have a photo of him sitting on the counter.)
Fabio's people were kind enough to share the recipe with me and gave me the okay to share it with you all.  It was absolutely delicious and a pretty easy weeknight meal too.
I didn't have cherry tomatoes so I used the grape ones out of my garden but I don't think Fabio would be offended by this one change.
FRESH FETTUCCINE WITH CRISPY PANCETTA, SAUTÉED MUSHROOM AND CHERRY TOMATO
by Chef Fabio Viviani
Serves 2, double ingredients for 4 servings
Prep Time: 20 minutes
Cook Time: 30 minutes
Ingredients
2 cups cherry tomatoes (20 small), halved and seeded
2 Tbsp. Bertolli® Extra Virgin Olive Oil
Salt and fresh ground black pepper
2 ounces pancetta or bacon, diced
1 Tbsp. Bertolli® Extra Light Tasting Olive Oil
4 to 5 cloves garlic, finely chopped
12 ounces oyster mushrooms, very thinly sliced
1/2 cup chicken broth, divided
8 ounces fresh fettuccine
2 Tbsp. chopped fresh parsley
Shaved Parmesan cheese
Preheat oven to 475°. Drizzle tomatoes with Bertolli Extra Virgin Olive Oil. Season with salt and fresh ground black pepper to taste. Arrange in baking pan and roast 5 to 10 minutes or until wilted.
Sauté pancetta with Bertolli Extra Light Tasting Olive Oil over medium-high heat until crisp. Season with fresh ground black pepper and very little salt. Add garlic and mushrooms and sauté until golden brown.
Add roasted tomatoes and 1/4 cup broth to sauté pan. Reduce heat and simmer uncovered.
Add fettuccini to boiling water over high heat, stirring occasionally until it floats, approx. 5 to 8 minutes. 
 
Add cooked fettuccine to sauté pan and remaining broth. Increase heat and drizzle with Bertolli Extra Virgin Olive Oil. Add parsley. Simmer 2 to 5 minutes.
Top with shaved Parmesan and serve.
Hope those of you that get to attend share your stories with me!