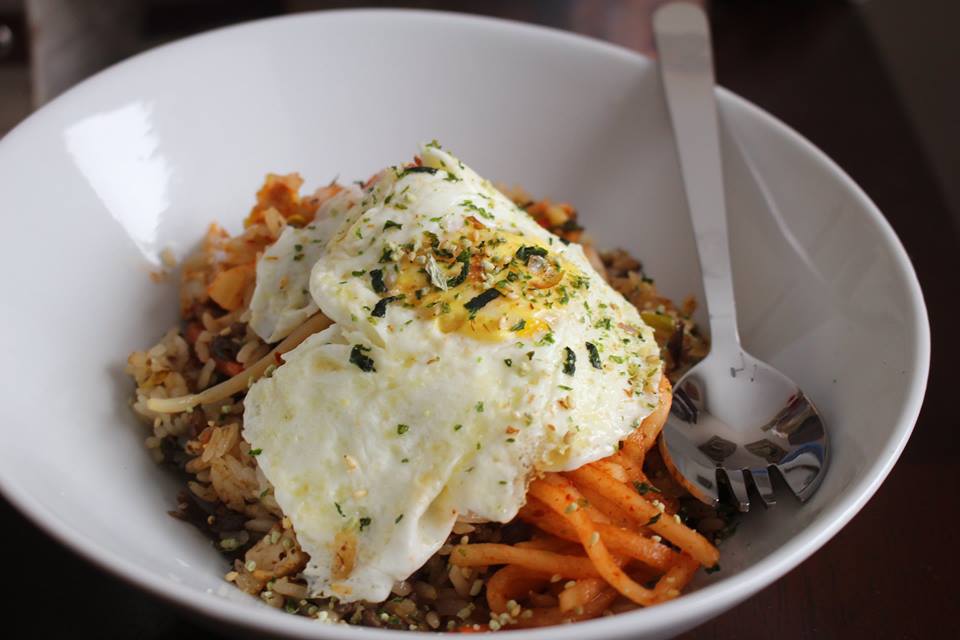 *** I am still trying to work out the "comment" bug on the new website. I am also trying to lighten up the backgrounds. Thanks for your patience during this transition……and now on to this weeks post.****
Super Bowl weekend is upon us. Are you excited? Is your team playing? Do you know who is playing? (I don't.)
As you know from previous years, I'm not much of a sports buff. (Now if they showed some clips of the guys in the locker in the buff, I may be convinced to watch more often.)
Don't get me wrong, I think it is an interesting sport but there are a lot of things I will never get. I always want them to kick the ball more. I don't get the position names like linebacker or tight end. (I can neither confirm nor deny if their "ends" are tight. I will try to do some research next year.)
I don't think I really know the "stars" anymore. In the 80's I could rattle off the 1985 Chicago Bears roster. That was a team full of memorable characters that has never been matched in my eyes. (Plus the Super Bowl Shuffle is a classic!!!!)
I think Peyton Manning is one of the star quarterbacks this year. I'm not sure of the team but I could pick him out of a crowd. (He does a lot of commercials.) He seems like a nice guy with a good sense of humor so I guess I'll cheer for his team. (I also think one of our cousin's has a cat named after him so that may be another reason for me to cheer for him.)
Sadly, that is all I know this year. I don't even have a Super Bowl menu planned this year. Last year I had some fun and cooked solely out of Wine Bar Food by Cathy and Tony Mantuano. (It is a great book and the recipes were "doable" so I would recommend it to my friends who entertain.)
So this year, I may not make my usual Super Bowl spread of munchies. I may just make MY super bowl!! My super bowl is my go-to dish for lunch when I have a mish mosh of leftover meat, veggies and rice.
In our house, we never have the same bowl twice. It just depends on what is available at the time of cooking it.
There really isn't an "exact" recipe but I'll give you the basics so you can make everyone throw down their bowls and do a touchdown dance!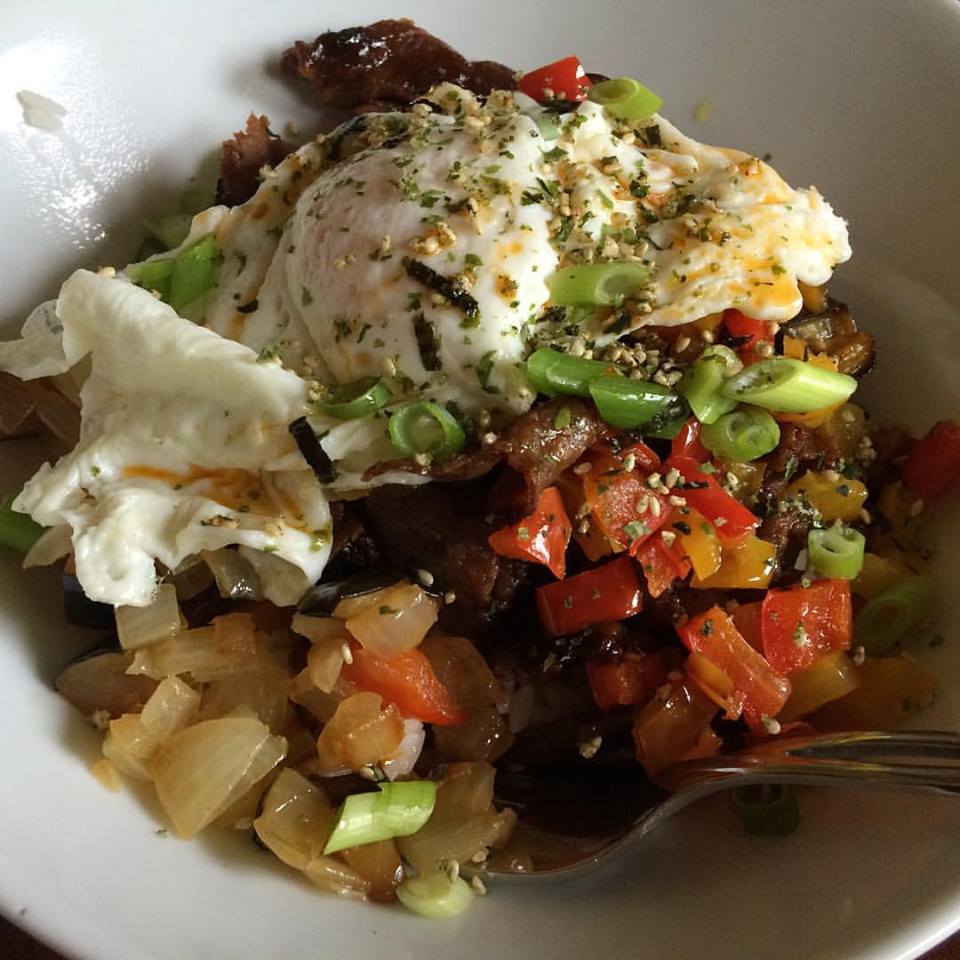 Super Rice Bowls (serves 1)
Ingredients
1 cup cooked rice (leftover is a must)
1 cup of cooked veggies (think eggplant, peppers, onions, mushrooms, beans, spinach, kale)
½ cup of cooked protein (think steak, pork roast, chicken breasts)
2-3 Tbsp of low sodium soy sauce (or mixture of soy sauce and ponzu)
1 egg (poached or over easy)
Miscellaneous toppings (dried seaweed, sesame seeds, kimchi, chili sesame oil, pickled radish)
Sesame Oil
Directions
Make sure your proteins and veggies are all chopped to equivalent bite size pieces.
In a good-sized non-stick skillet, heat pan with a twirl of sesame oil over medium heat.
Add the chopped up protein and veggies and stir them about for about 1 minute. (They are already cooked so you are really just warming them up a little.)
Add the rice and mix it about with the other ingredients.
Here is the trick, after it is all mixed about, flatten it out in the pan and leave it be for at least 1 -2 minutes. Resist the urge to fiddle with it.
Drizzle your soy sauce over now and mix it up again.
Flatten it out evenly in pan and leave it for another 1-2 minutes. (You will get some crispy bits.)
If you like a lot of crispy bits, repeat one more time.
If you have not made your egg yet, make it now.
Remove from heat, fill up your favorite bowl, add your toppings and your egg.
Trust me this will knock it out of the park. (Wait, that is a baseball saying.) I promise next year, I'll be more into Super Bowl snacks….but after making this dish you may not want anything else!