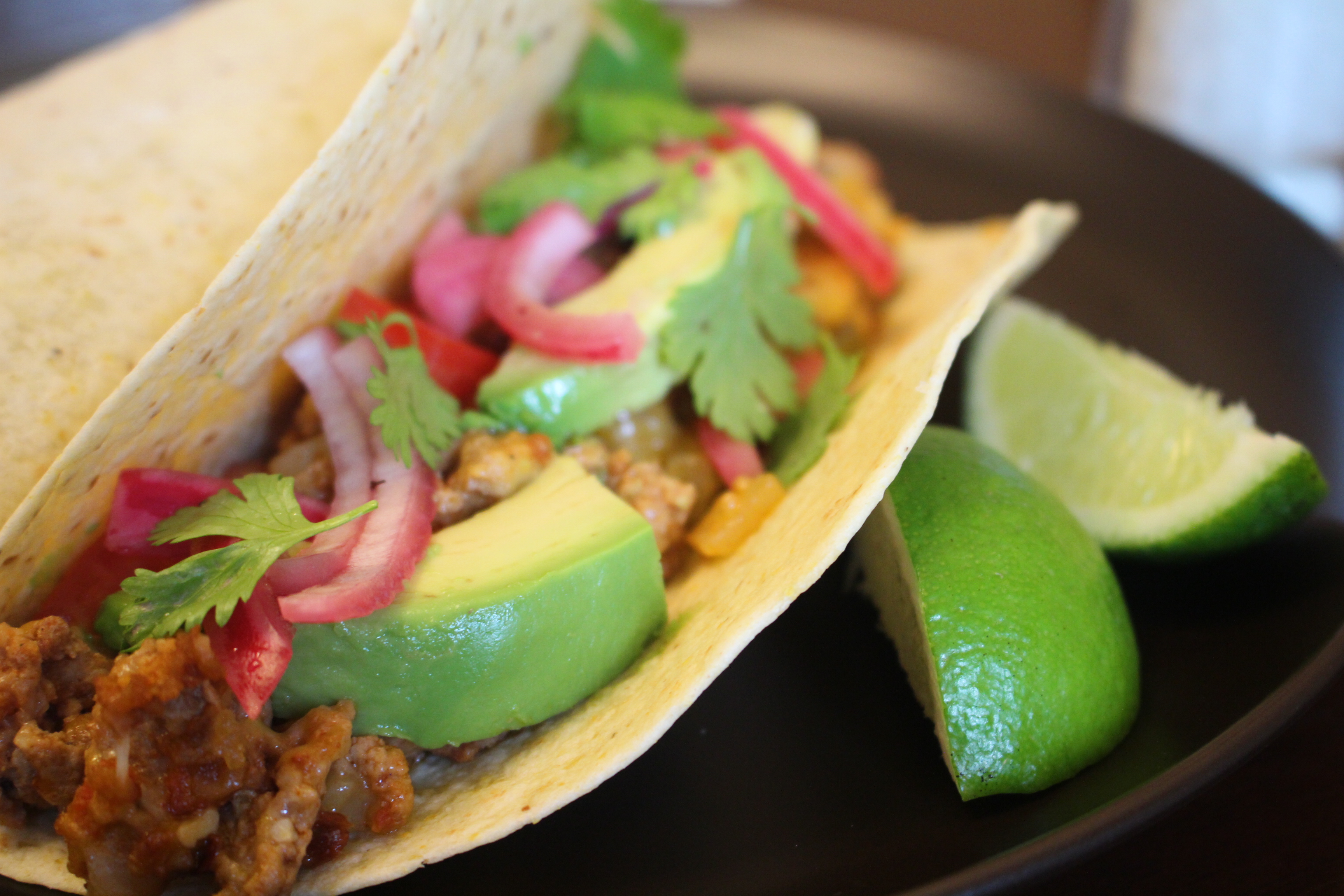 It was like a cloud was hanging over my head. Everyone else was walking around like nothing was wrong but I felt like rain was falling just on my head. I stumbled in circles saying to myself "What am I going to do? What am I going to do?"
As I choked back my tears, I took a deep breath and finally had to tell myself "It is going to be okay." I knew this wasn't going to define me and I could get over it and move forward.
I am sure everyone has had these kinds of moments in their lives. What I'm not sure of is if they experience emotions like this when they can't find an ingredient in the grocery store. (Oh, you don't?   Well, this is awkward now isn't it?)
For once, I was trying to stay ahead of the game and I had a recipe all ready to try for Cinco de Mayo. I went to the store with my list and couldn't find the main protein, pork shoulder. Okay, fine. I'll go to the next store. I went in and they had the pork shoulder BUT it was so fatty. (I almost just did a "It was so fat…." joke but I didn't want to get accused of meat bullying.)
Finally, I went to my desperation store. You know the store I'm talking about, the store you hate but sometimes a girl has to do a girl has to do.   Well, I went into this store and when I asked the staff if they had pork shoulder, they looked at me like I had two heads. Granted, I was a little frazzled at this point and probably looked a bit crazy. (Most people at this particular store look frazzled and crazy so I'm not sure why I didn't fit in more.)
The one staffer showed me a plastic tube of ground pork and asked if that was what I was looking for. I looked at it and just looked at this worker and shook my head in despair.
I felt heartbroken and didn't have a shoulder to cry on!!!!
I gave up. I know how to cook, right? I'll show these stores that I don't need them and I can make due with what I had in my house. So I stomped out of the store muttering to myself something like "Go suck a worm." (I'm sure I didn't say anything more vulgar than that…pretty sure…well maybe.)
The good thing that came out of this is that after seeing the tube o' meat, it reminded me that I had some ground turkey in the fridge. (Tube not included, thank goodness!) Not exactly what I was going for but at this point my hands were tied. (Tied like I should be in straightjacket for going so crazy looking for a pork shoulder.)
I took my concept for dinner (pork tinga) and just did it with ground turkey. ¡Ay, caramba! This was DELCIOUS!!
Dieciséis de Mayo Tacos
Ingredients
3 red potatoes
6-ounce chorizo
1.5 pounds of ground turkey
2 tsp garlic, minced
1 can Rotel Tomatoes (I used the lime flavored ones)
3 chipotle peppers in adobo, minced
1 tsp oregano (Mexican)
1 tsp of the adobo juice from the chipotle
2 cups of cheddar cheese
Favorite tortillas
TOPPINGS
Sliced avocados, pickled onions, cilantro leaves, tomato slices and lime slices
Directions
Heat oven to 425.
Dice the potatoes and toss them with some olive oil. Toss them in a larger casserole dish and roast 20 minutes. STIR. Roast another 20 minutes. (Depending on how small you cut your spuds, your potatoes may cook faster. So it is okay to taste them to make sure you don't over/under cook them.)
While the potatoes are cooking, crumble up the chorizo and brown it in a large skillet. Remove it but don't drain off the chorizo juice left in the pan. (Unless there is a ton and it creeps you out.)
Brown the ground turkey. Add the garlic and cook another minute.
Mix the turkey, chorizo, chipotles, adobo, oregano, tomatoes and cheese. (Reserve about ½ cup of the cheese.)
Ding the potatoes are done. In the same dish the potatoes roasted in, stir in the meat mixture. Sprinkle the remaining cheese on top and pop it back in the oven for 5-10 minutes.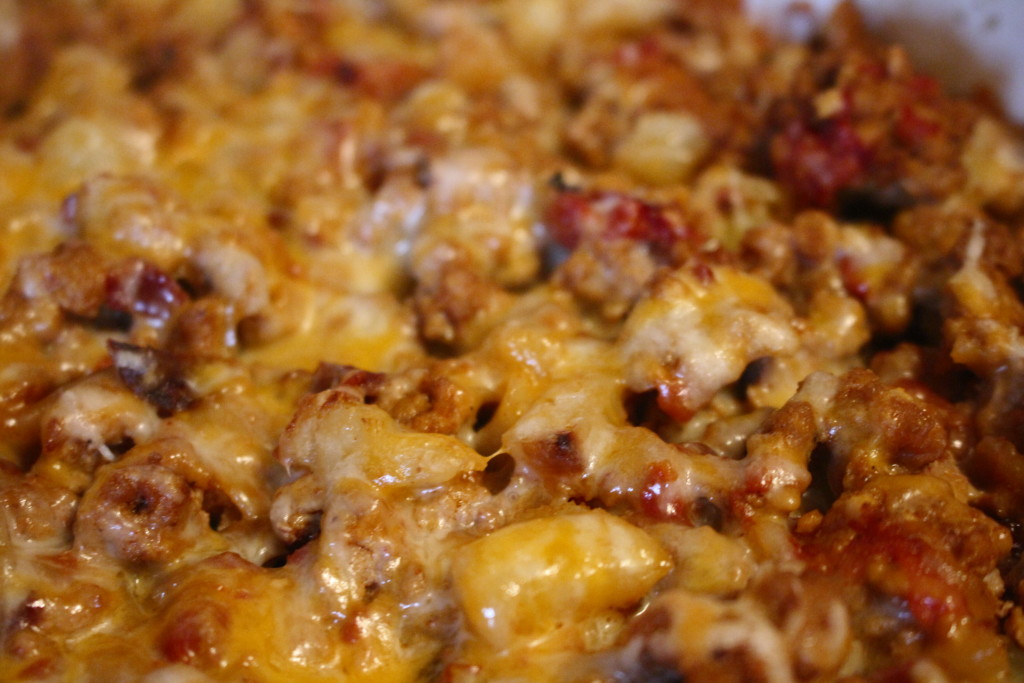 Grab a tortilla, scoop in some of the mixture and top with your favorite ingredients.
I like when I can talk myself off the ledge when a recipe doesn't fall into place. Now I just have to find some new places to shop since I think my picture may be up in the manager's office for being a crazy person.