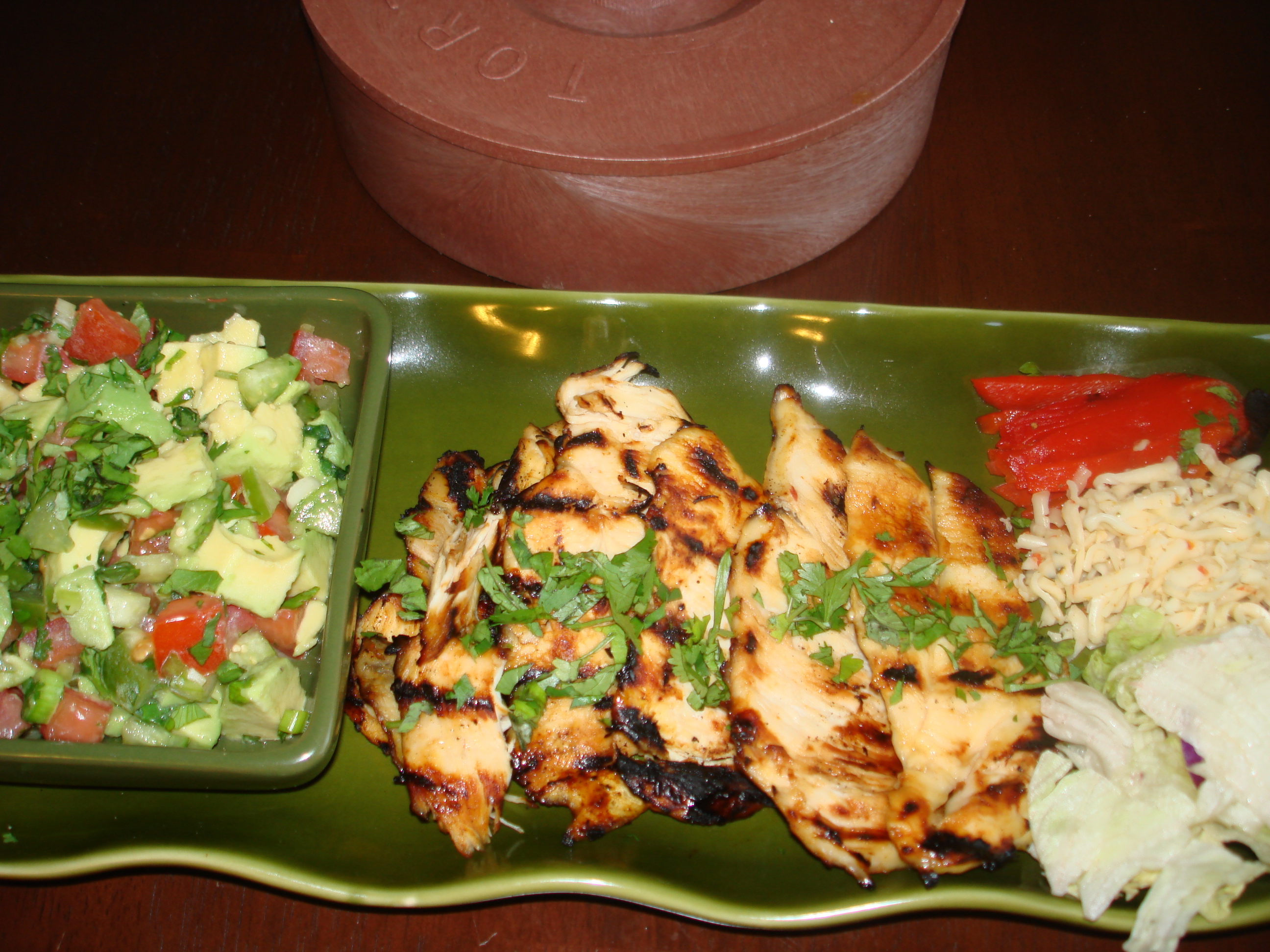 DING-DONG!  Trick or Treat?  DING DONG!  Trick or Treat?  DING DONG!  Trick or Treat?  This is the sound of my what my house will sound like on Monday night.  We are fortunate to live in a neighborhood full of darling trick or treaters.  (Okay, not all of them are darling.  Example:  Two "hoochie" girls who showed up last year in less clothes than I wore on my wedding night!)
My husband and I love handing out candy every year.  We don't do it like most houses.   We make the kids answer a question about something relevant to their grade or current events.  (This year I am going to ask them about the occupy Wall Street demonstrations.  I am hoping more than 99% of them can explain it to me! )
Trivia Trick or Treating has become so popular that kids actually come to our house more than once!  The kids know that we will keep giving them candy as long as they answer their questions correctly.  (And I don't care what your first grade teacher said; there are such things as stupid answers.)
My biggest challenge on trick or treat night is getting dinner on the table.  We don't really have a chance to sit down and eat so I need something we can graze on while expanding the minds of our youth.  (I believe the children are the future…)
One of my favorite busy day meals is Margarita Chicken.  It is simple yet super flavorful.  The main ingredient in the marinade is margarita mix; you know the bottled stuff or a can of the frozen type that has been thawed out.  If you want, you can jazz up the flavor with some cilantro or extra lime  (or tequila).
I like to serve mine "fajita" style with warm flour tortillas, tomatillo guacamole, pepper jack and red peppers.  We can fill up our tortillas and still harass, I mean, educate the kids.  It is the easiest eat and "treat" dinner (next to your husband bringing home a pizza).
WARNING:  You have to marinate this for a few hours so don't wait until the last minute to read the recipe all the way!
 Margarita Chicken
Ingredients
4 chicken breasts
1 cup of Margarita mix
½ tsp cumin
Shot of tequila (optional)
Lime slices
A bunch of cilantro, chopped and divided in half
Suggested Toppings:  Cheese, tomatoes, peppers, grilled onions, guacamole, sour cream, grilled corn, etc.
Directions
Place chicken breasts in a zip-loc bag (or whatever your favorite non-metallic marinating bowl just happens to be) with margarita mix, half of the cilantro and cumin and let marinate for about 4 hours.
Preheat your grill (or grill pan if it is too cold outside to grill).  (I like to oil my grate a little bit)
Remove chicken from baggie and allow excess marinade to drip off.  (You can shake it a little bit if you want.)
TOSS AWAY EXTRA MARINADE!!!
Grill chicken about 6-7 minutes per side.  Please make sure your chicken is done!
Take a shot of tequila before all of the kids show up!  (Just joking, you won't need the shot until the night is over!)
Sprinkle with the remaining cilantro and serve with toppings and lime slices.
While your chicken is cooking, you can get all of our toppings set out.  Don't be tempted to re-use the marinade for your drinks or you will end up with a case of "Montezuma's Revenge" and you'll miss all the fun! Happy Halloween!