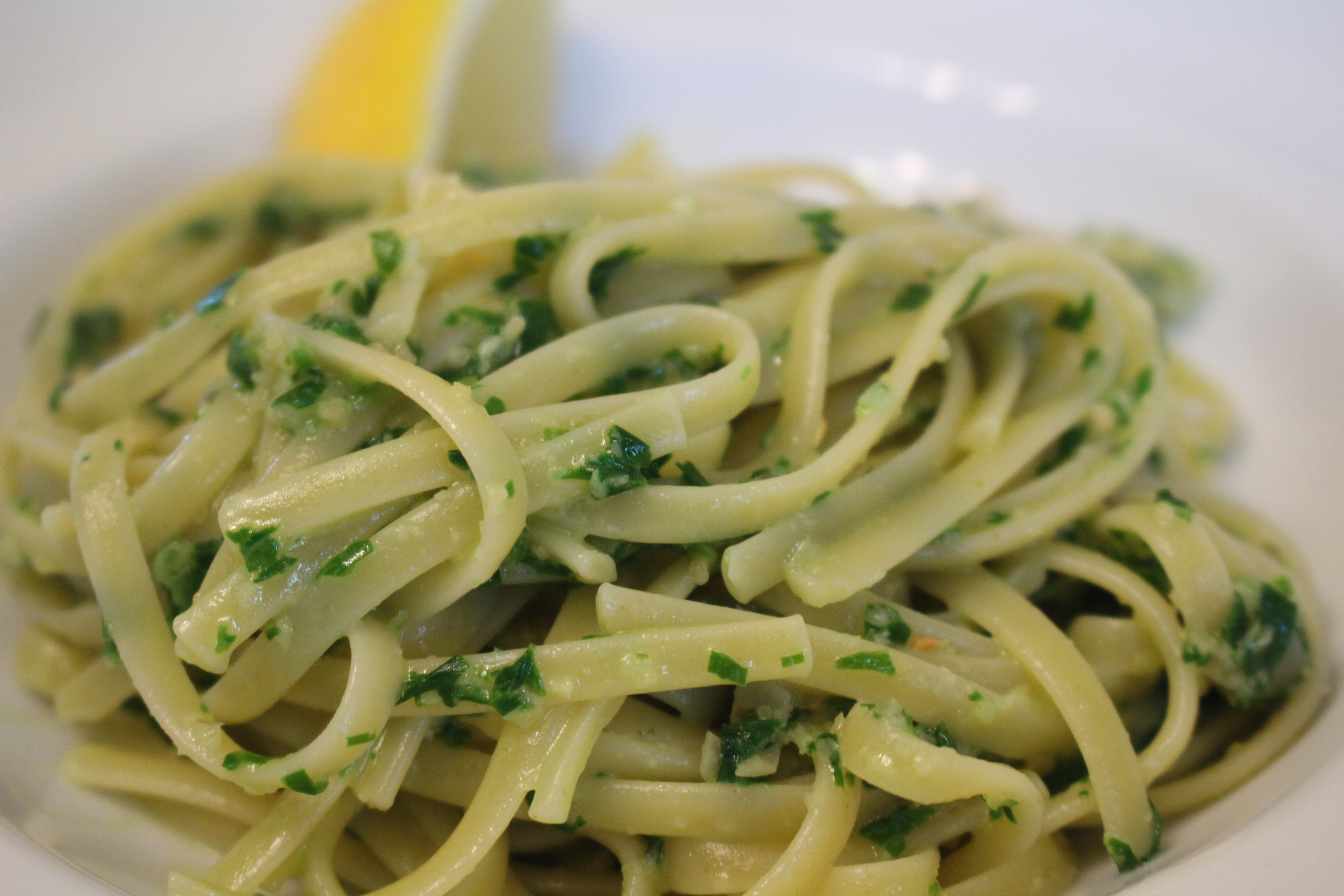 This last week has definitely felt like spring to me. I wake up to the birds chirping happy melodies, the trees are displaying every shade of green and the sun just seems to be brighter. I can open a window and smell the freshness only a spring breeze can provide and the temperature is neither hot nor cold. It makes me want to run through a field with wildflowers in my hair except that I don't run so I'll mosey through a field with wildflowers. (Unless it is buggy, I'm not a fan of bugs.)
Another spring awakening also occurs in the food world. Things like asparagus, peas, radishes and ramps seem to be at their tastiest this time of year.
Ramps? You aren't familiar with ramps? Ramps or Wild Leeks (which is what I sometimes have to do if I do actually run outdoors) are usually only available during the months of March and June. They resemble a scallion in build but have purpley lower stems and round leaves on top. (They are like the pretty cousin in the family that you want to hate but you love because they make you so happy!)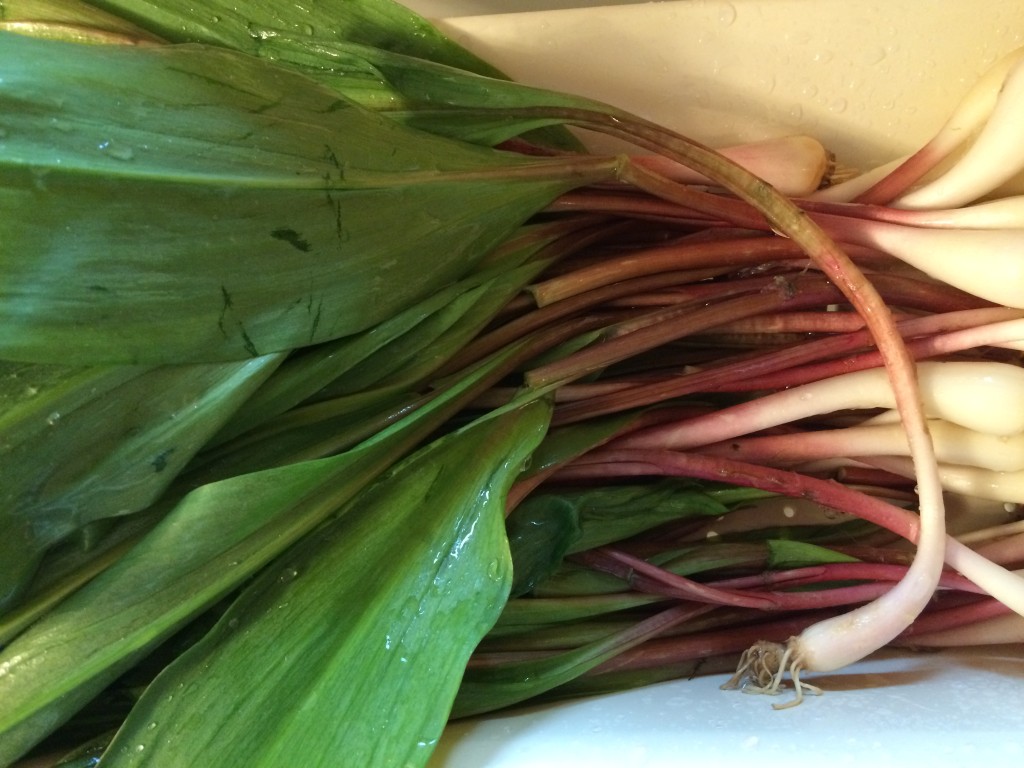 In our area, ramps are not found very easily in the grocery stores. You can find them at some farmer's markets, forage from the wild or buy off of a guy's truck in the fire station's parking lot. (It is amazing how many things are sold in that parking lot!)
I was at a specialty grocery store the other day and found an abundance of beautiful ramps!!! I bought 4 bunches knowing that they were a treasure. I got them hold and had a weird Lord of the Rings moment and caressed them and called them "my precious." (Being married to a nerd for 16 years does make you do things like this.)
My problem now is what to do…what to do. They seem to embody the best qualities of both onions and garlic. Mmmmm. My mouth is watering at the options.
I decided for this batch I'm going to do two different things. I will pickle the lower white/purple parts so I can savor these babies later in the year. (And I love any excuse to pull out my canning supplies.)
With the pretty green tops, I decided that they screamed for pesto. (Actually when I looked up recipes all of the pesto ones looked the most delicious.) I found a recipe on Bon Appétit that seemed to be just what I was looking for.
Below is how I made it just a little different just because I didn't have the same ingredients in house and flavors I tend to like better.
In the end, it turned out to be one of the best pesto sauces I've ever had! The only problem is that I am not going to be able to make it all year round. (Unless I can successfully freeze some too.)
For those of you who want to give your taste buds a thrill, keep a lookout now because I truly think this is the recipe that will ramp up your spring dinners!
Ramp Pesto Linguine (Based off Bon Appétit's recipe)
Ingredients
4 ounces ramps, just the greens
3 ramp bulbs
12 ounces linguine
¼ cup toasted almonds
⅓ cup olive oil
3 tablespoons grated Parmesan (Parmigiano-Reggiano)
Lemon wedges, for serving
Directions
Prepare an ice bath, set aside.
In a large pot of boiling salted water, blanch the greens for about 10-15 seconds. Use a slotted spoon and immediately put the greens in the ice bath. Drain and squeeze out extra liquid.
In the same water you used to blanch the greens, cook your linguine. When you drain the pasta, reserve about 1 cup of the water.
While the pasta is cooking, twirl your nuts in a food processor. (That just made me giggle.) Add the ramp bulbs and twirl some more.
Add in the blanched greens and cheese. Drizzle in the olive oil. It should look like a thick paste. Taste. My cheese was salty so I only had to add a sprinkle of Maldon for taste.
Put the pesto in a large bowl and add the linguine. Coat the pasta with pesto and add a little of cooking water to ensure the pasta is fully coated and add to the creaminess.
If you have any cheese left in the house, add a hearty sprinkle and serve with some lemon slice.
Your first bite will amaze you. The ramps catch the brightness and garlic oomph I love about pesto.
The next few weeks I will probably be obsessed with finding more treasures of spring.  I may even try to plant my roots so I can grow my own next year!  (I'm not sure if that works but I'll be ramped up if it does!)