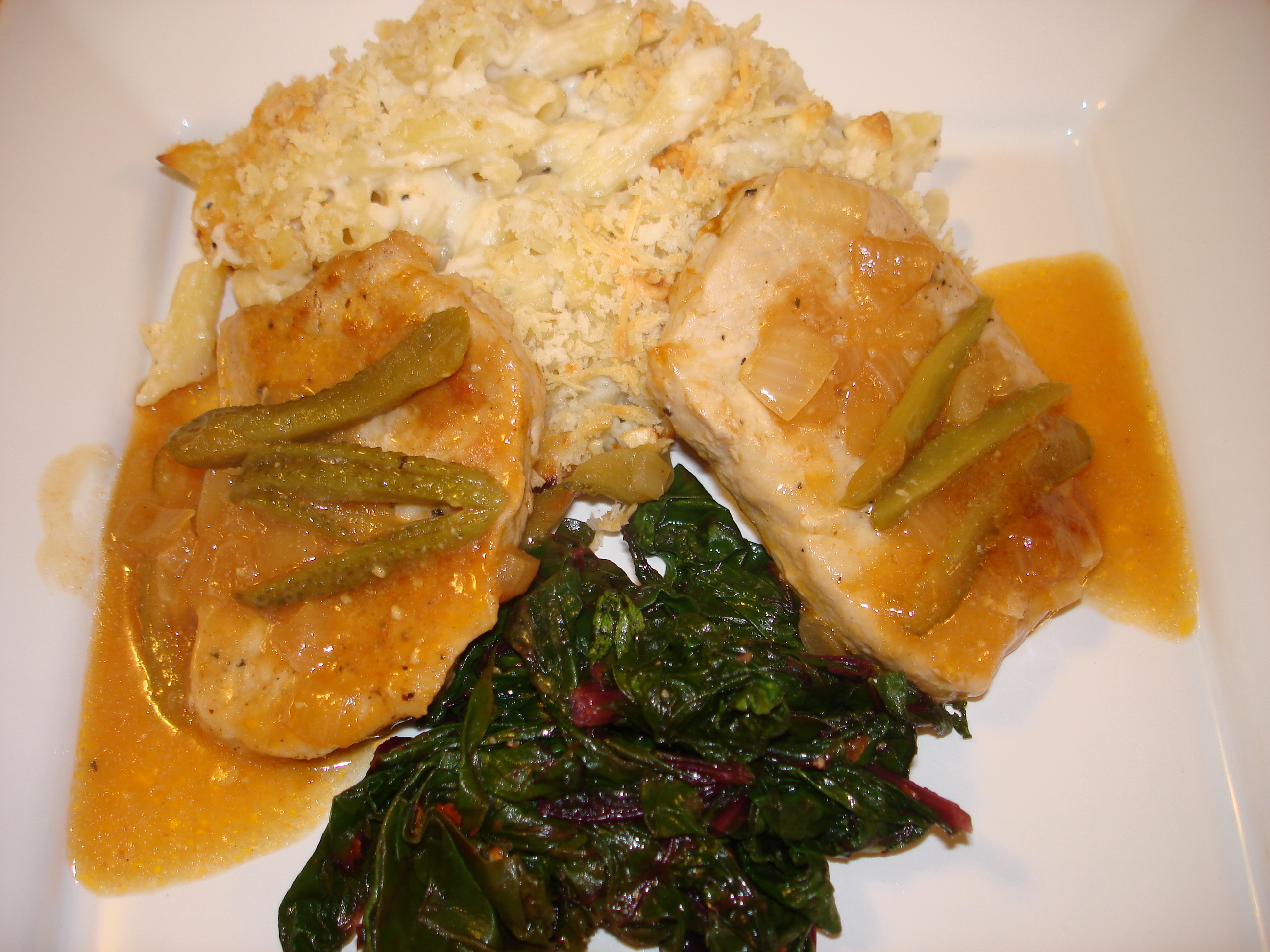 In classic French cooking there are five "building block" sauces or the Mother Sauces.   I will make an attempt to talk about all of them over the next few weeks but today I want to concentrate on one, Espagnole Sauce.
Sounds like it should be something with Spanish flavors, right?  WRONG!  I thought that too but I learned that the French just called it after some Spanish chefs improved on their basic brown sauce.   (There are actually quite a few disputes over this topic but I imagine that the French King said, "Zis is good sauce, Chef Spaniard.  I will name zis after you.")
The other funny thing (that last part with my Pepe Le Pew accent was supposed to be funny by the way) is that you rarely ever use Espagnole sauce by itself.
It's job as a Mother Sauce is to nurture and develop the flavor of a small sauce.  They originally called them Father Sauces but the small sauces never thrived and ended up in therapy.  (Yes, I have some Daddy issues).
Anyhow, Espagnole sauce is the brown sauce used in a lot of your favorite recipes like mushroom sauce, bordelaise sauce, and demi-glace.
The sauce I want to share today is called Charcutiere sauce.  It translates to "sauce of the pork butcher" .  I'm glad the culinary world decided to use the French phrase because even if I can't say it without sounding like I have a mouth full of gherkins; it sounds more appetizing than it's conversion.
Espagnole Sauce 
Recipe adapted from a Cooking Class
Ingredients
2 Tbsp butter
1 onion, diced
1 stalk celery, dice
1 carrot, dice
1 ½ Tbsp tomato paste
3 Tbsp flour
¾ cup sherry
1 cups beef broth (preferably use stock but I never have that in the house)
1 tsp dried thyme
1 bay leaf
Salt and pepper to taste
Directions
Over medium heat, melt butter in saucepan.
Sauté onion, celery and carrots until caramelized.
Add tomato paste and cook another minute or so.
Add flour, coat the veggies and cook off "flour" taste for about a minute
Deglaze the pan, making sure to scrape up the brown bits.
Add broth, thyme and bay leaf.  Bring to a boil.
Reduce heat to simmer and cook about 15 minutes until sauce is reduced.
Strain into another bowl and discard veggies.
Taste for seasoning and set aside for the next recipe.
Pork Chops with Charcutiere Sauce
Ingredients
6 thinly sliced pork chops (1/2 – 1 inch thick)
1 onion, diced
1/2 cup white wine
¾ cup Espagnole Sauce
2 Tbsp cold butter
1 Tbsp Dijon
10 cornichons, julienned
Olive oil
Salt and pepper
Directions
Heat large sauté pan over medium high heat and add some olive oil.
Sear each side (a couple minutes a side).  Make sure the meat is completely cooked.
Set on a plate, cover with foil, and keep warm.
In the same pan, add onions.  Sauté until caramelized.
Deglaze the pan with wine and reduce.
Add Espagnole Sauce and simmer for about 5-7 minutes.
Remove from heat, add butter, Dijon and cornichons.
Taste for seasoning.  Place pork chops in pan and place over low heat for another minute.  (I do this just to rewarm the meat a little more and to let it soak up some of the "juice".)
The Espagnole sauce makes a little more than you need for this recipe.  No biggie, just pop it in the freezer and save it for another day.
Quick note on cornichons:  They look like your everyday gherkin but they are not sweet and they do not have an abundant dill taste.   You want the pickle to have a sour flavor to compliment the dish so just be weary of your substitutions.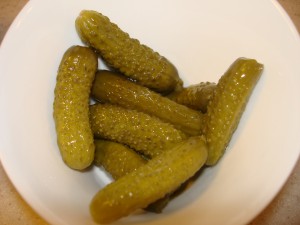 These recipes seem to have a lot of steps but none of this is really hard so I would encourage you to try it.   Do as your Mother Sauce says!  : )