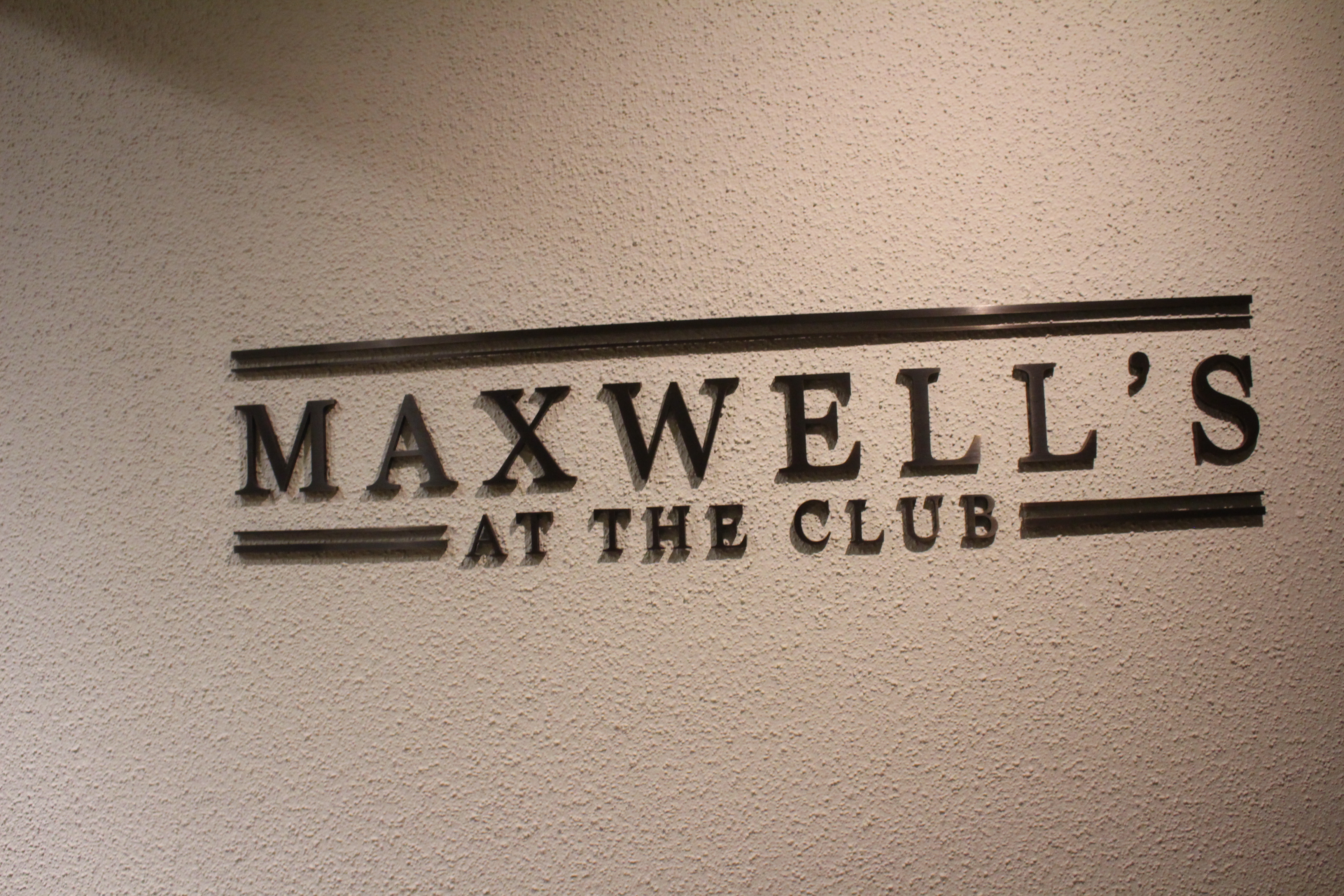 When I walk down the streets of Chicago, my imagination goes wild. I look at the different buildings and wonder what unhidden treasures lay beyond the walls. I try to figure out if the structure is a residence, business or BOTH! It seems like you could walk past one building and realize it is composed of many different things.
So when I was invited to go have dinner at Maxwell's at the Club, which is just IN the East Bank Club, (500 N. Kingsbury St., Chicago) I was perplexed. I thought the East Bank Club was a private sports/fitness complex. I didn't think there was a restaurant in there and if there was I was SURE it was filled with kelp burgers, juices and people in spandex. (Not that I am against any of those things….except maybe the spandex.)
Maxwell's at the Club is a PUBLIC restaurant open to anyone who walks through the EBC doors. (And you there was no one eating in their workout clothes!)  The casual but elegant space is open weekdays for lunch, evenings for dinner and Sunday for brunch. (Here are their hours and remember they are closed on Saturday.)
Besides hosting a menu filled with everything from small plates, salads, entrees and desserts, Maxwell's at the Club also offers a few specials during dinner on a few weeknights such as Lobster Tail Night (Tuesday), Small Plates (Wednesday) and Prime Rib (Thursday).
We went on Friday night, which was ITALIAN NIGHT!!! I was in love at first smell. They offered everything from roasted garlic heads, salads, salumi and cheese.   There were antipasto favorites like roasted red peppers, fresh mozzarella and olives. (Plus there was also a beautiful array of bread and focaccia waiting for us at our table.)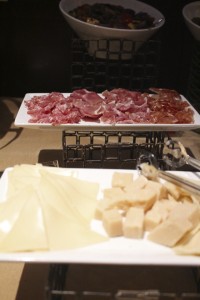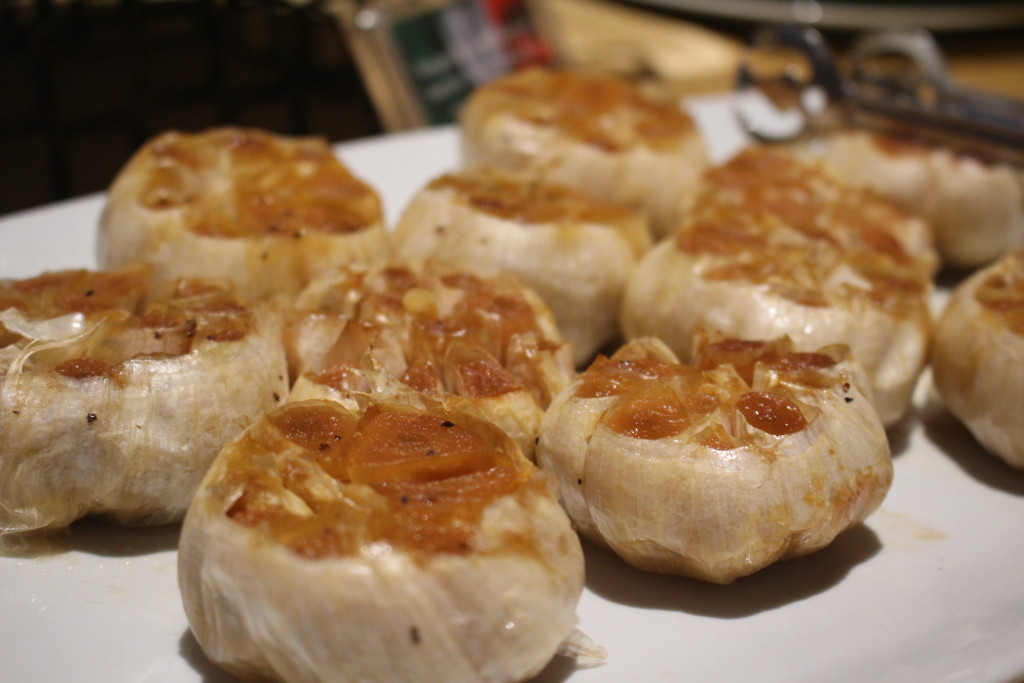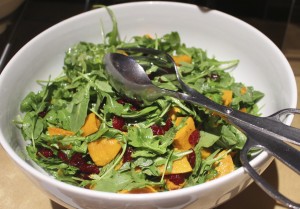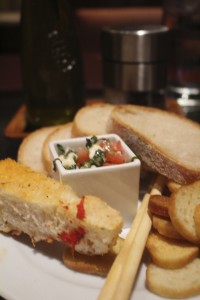 There was also an array of pastas, fish and veggies for you to choose from. (The pasta station was set up so you can pick your veggies, sauce and "noodle" to your liking.)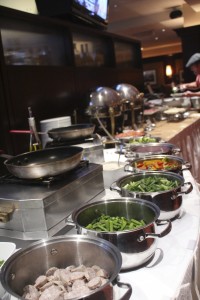 If you were looking for some different options, the full menu is also available. From the first bite, I was won over. Our waitress, Katie, told us that Maxwell's at the Club made an awesome crab cake. Awesome was an understatement!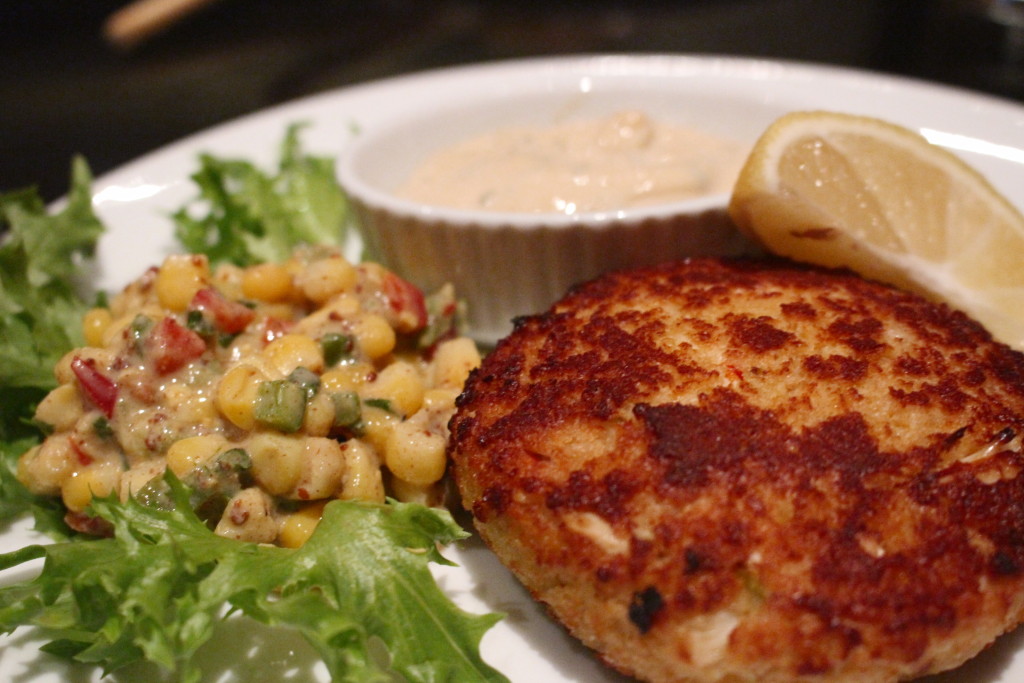 The jumbo crabmeat cake was moist on the inside and had a delightful crust on the outside. The whole grain mustard sauce that was served with it nicely complimented the flavor of the huge crab chunks. (There was corn salsa on the side but honestly the crab cake was so good, I didn't want to miss tasting any of that delicious crabmeat!)
Maxwell's at the Club is also celebrating the flavors of the season with some great new items on the menu like the roasted beets, beets and beets salad (3 kinds of beets, balsamic glaze and red onion), butternut squash soup and a kale pizza to name a few.
We were instantly drawn to the gnocchi with sage brown butter, shallots, butternut squash and Brussels sprouts.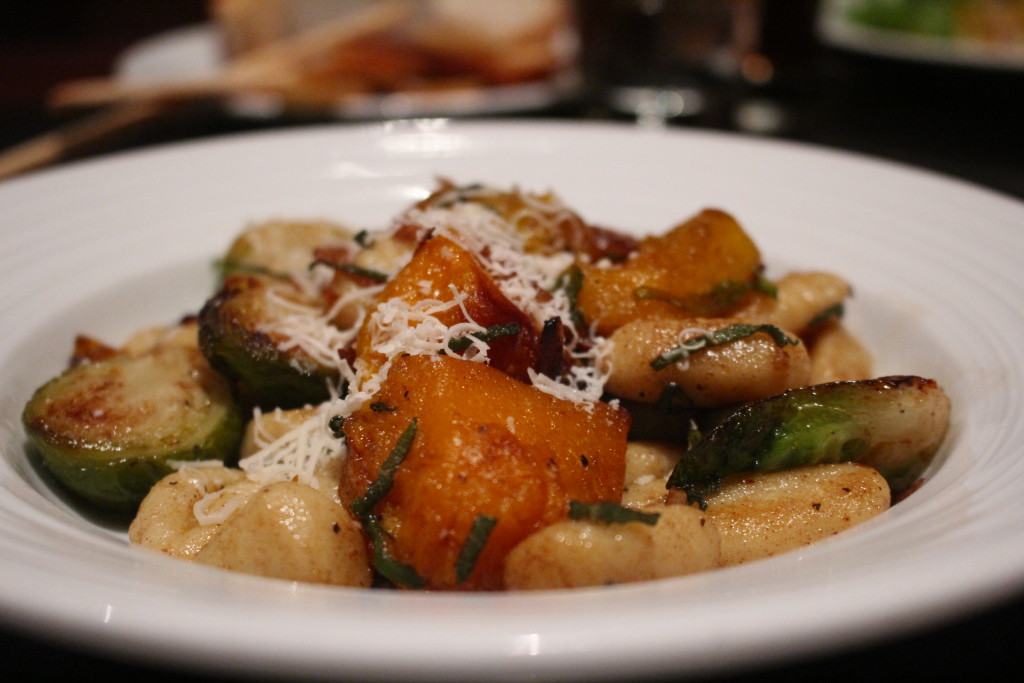 If you want to experience all of fall in one bite, make sure you get a little of each ingredient on your fork. It had all the key ingredients of a comfort food but still didn't' feel heavy in your stomach.
More than once, Katie suggested we try the Roasted Amish chicken. She said it takes a little longer to prepare but it is worth the wait and she was RIGHT! This roasted chicken was phenomenal. Roasted with rosemary and garlic and cooked to perfection, the chicken practically melted in my mouth. The skin was mildly crispy and full of flavor. It was probably one of the most luscious chickens I've ever eaten. (And I'm not even including the fact that the natural au jus made me want to lick the plate.)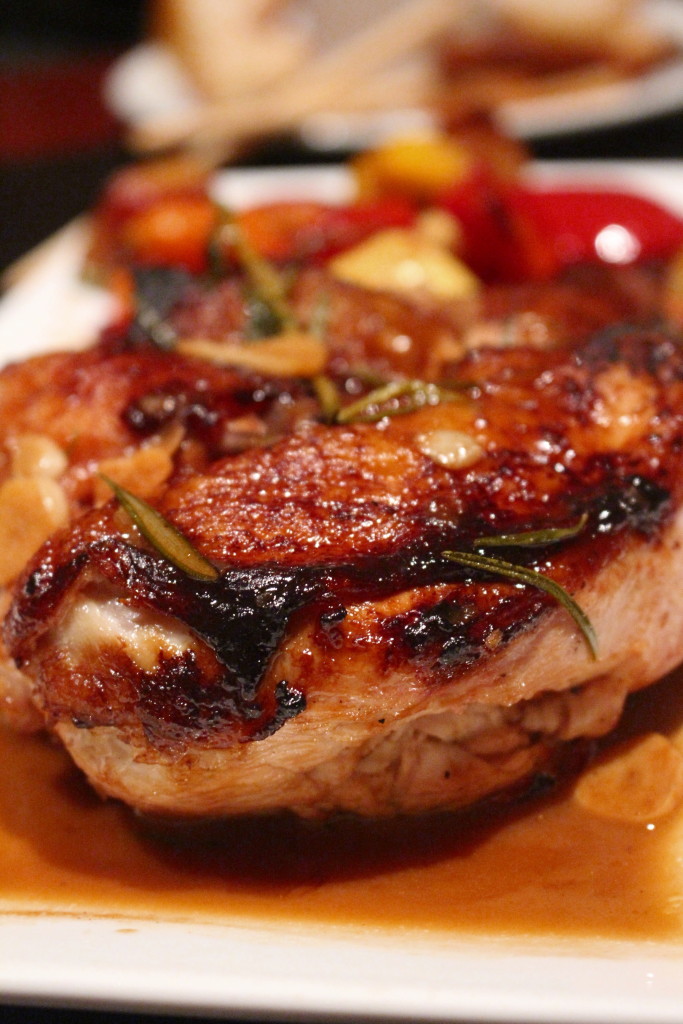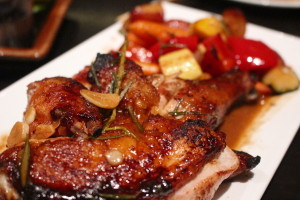 We also tried the Fresh Ahi Tuna. In comparison to the bold flavors of the chicken and crab cake, this seemed kind of light on flavor to me. The tuna was seared nicely and I loved the flavor of the shitake mushrooms on the top but would have liked to have that great ginger taste carry over more into the rest of the dish.
Finally, we had to end our evening with a sweet treat or two (mini-desserts are the best because you taste more!) The mini key lime pie seemed like a REAL key lime pie. The tartness of the lime won me over instantly. It was a great representation of sour and sweet.
We also indulged in the Tres Leche Cake. The three types of milk (evaporated, condensed and cream) drench the sponge cake so that every bite is moist and flavorful. This was the perfect last bite!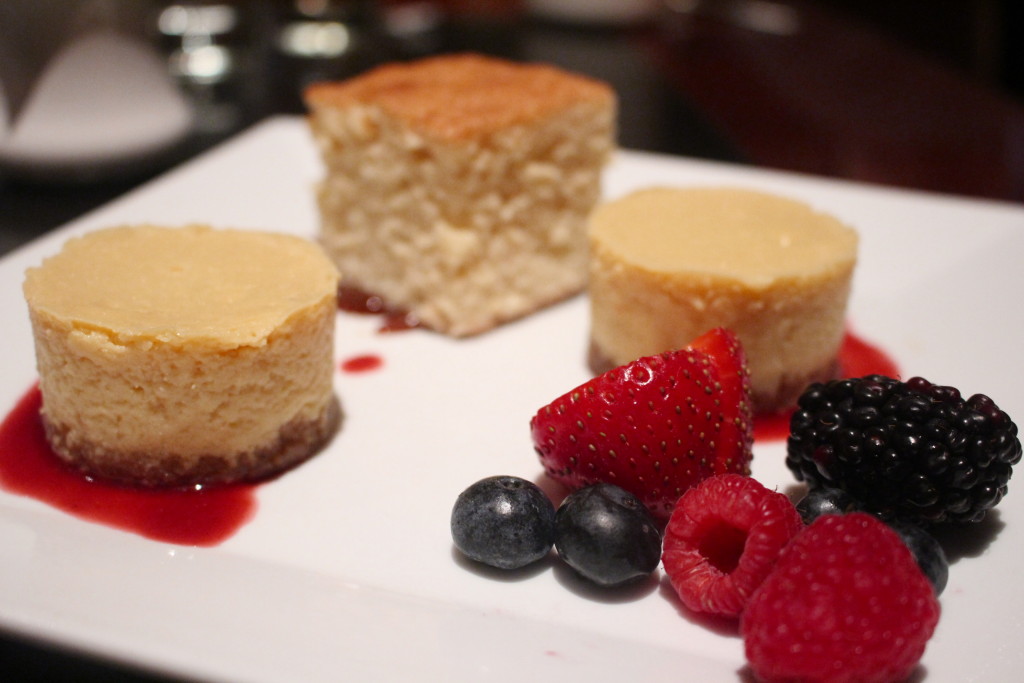 This was a great Foodie Fun Day. I would have NEVER expected to find this treasure among all the business offices in that River North neighborhood. (I also want to add that parking was a breeze!)
I guess it just shows me that I need to keep peeking into the windows as I walk around the city. I would not want to miss another treasure like I would have if I hadn't been told about Maxwell's at the Club.
Thank you to Katie for the awesome recommendations, everyone at Maxwell's at the Club for their hospitality and Michelle for being my awesome dining companion for the night!