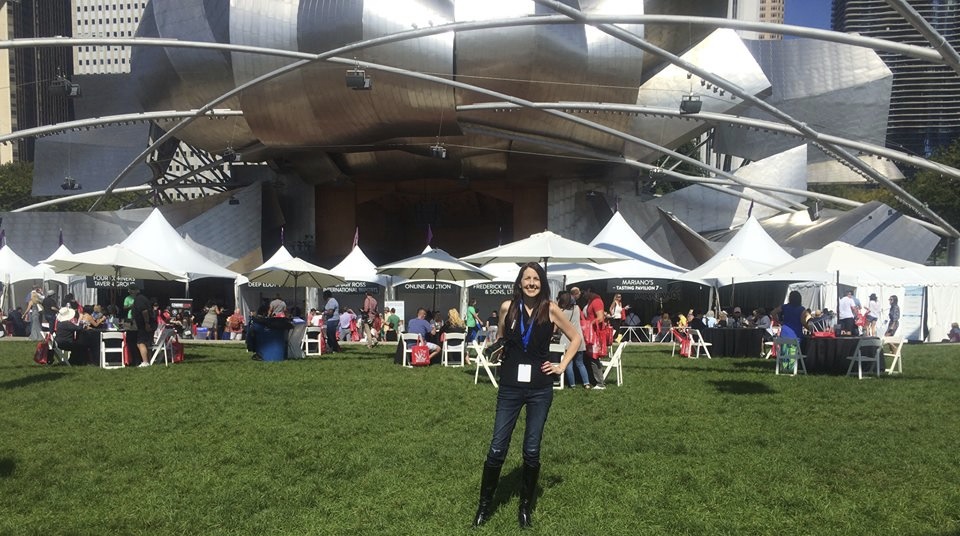 Part of the amusement of going to an event like Chicago Gourmet for me is seeing all the characters. Like I mentioned last week, the whole adventure each year gives me that feeling of giddiness like a little kid going to their favorite theme park.  (Hmmm, could this be Gourmet Land?)
Do you ever remember chasing a guy dressed up like a character just so you can get a picture with them?  When I'm at Chicago Gourmet, I feel that way when I see the chefs.  I get the same feeling I got when the first time I walked up to Mickey Mouse at the Magic Kingdom. I talk incredibly fast, I ramble and I don't exactly know what I'm saying. The only difference is when you are younger it is adorable, when you are in your 40's people look at you kind of dazed. (Okay, when I met Mickey for the first time, I was in my 20's and it probably wasn't that adorable.)
The fun thing about an event like Chicago Gourmet is that the characters are approachable to everyone who comes to the event. It is just a matter of planning and knowing where people are going to be where/when. (In a court of law, this is also known as stalking.)
For future reference, the main stage is the place to go. Between demonstrations and book signings, it is really hard to miss out on seeing people like your favorite local food expert, the mayor of the city or even the president. (The President of the Illinois Restaurant Association, that is.)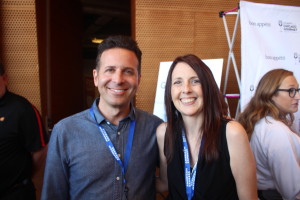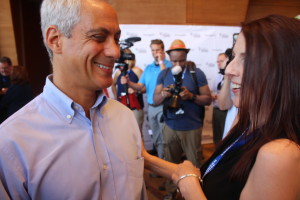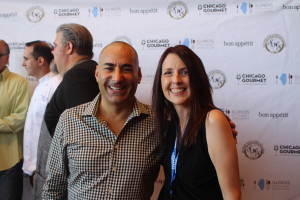 You can also see chefs from popular television programs create dishes before your very eyes.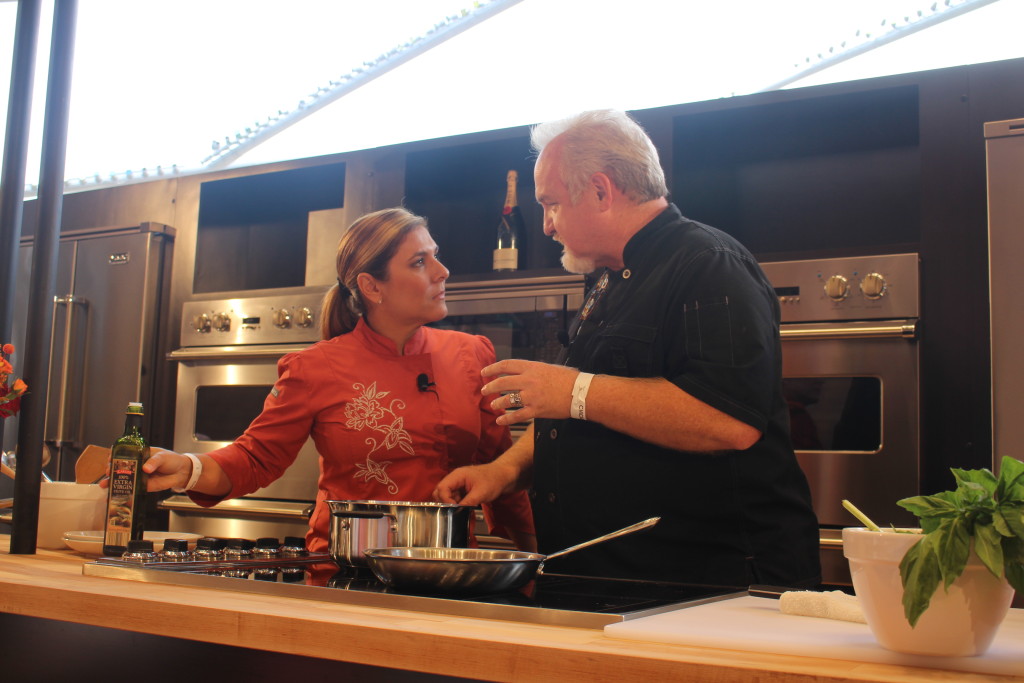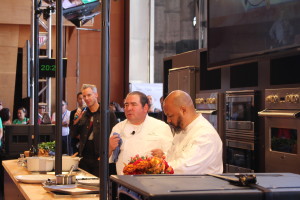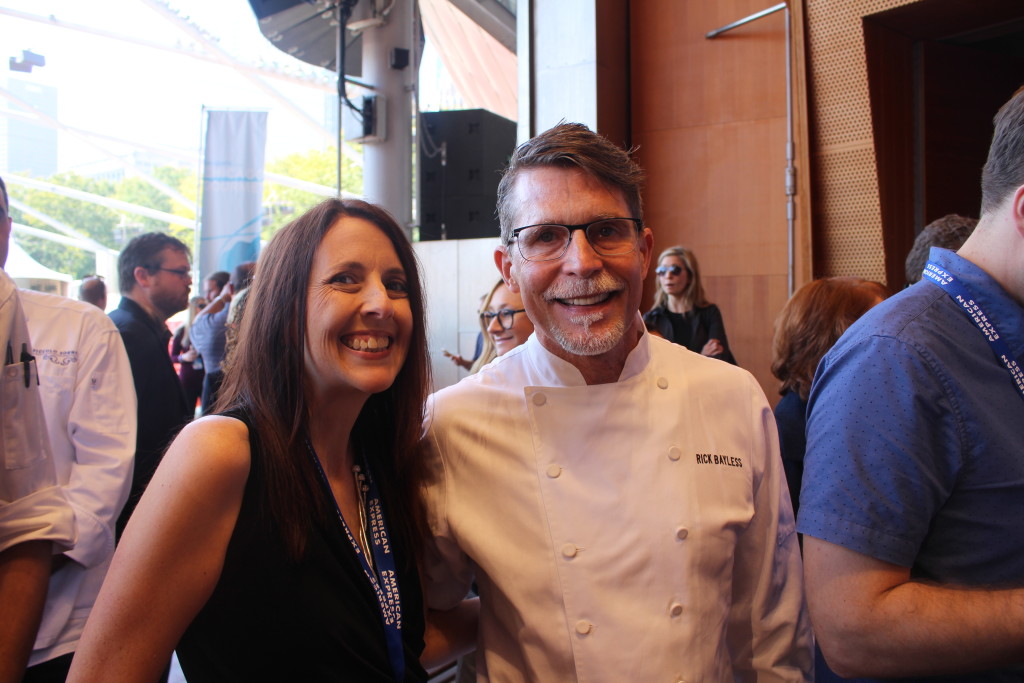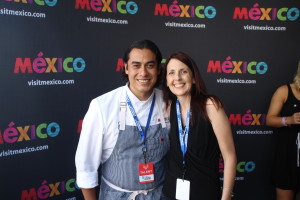 Chef Carlos Gaytan of Top Chef New Orleans
I think the valuable lesson I learned this year is that as much as the cheflebrities are fun to meet, I was just as thrilled to be able to chat with some of Chicago's nicest (and talented) chefs.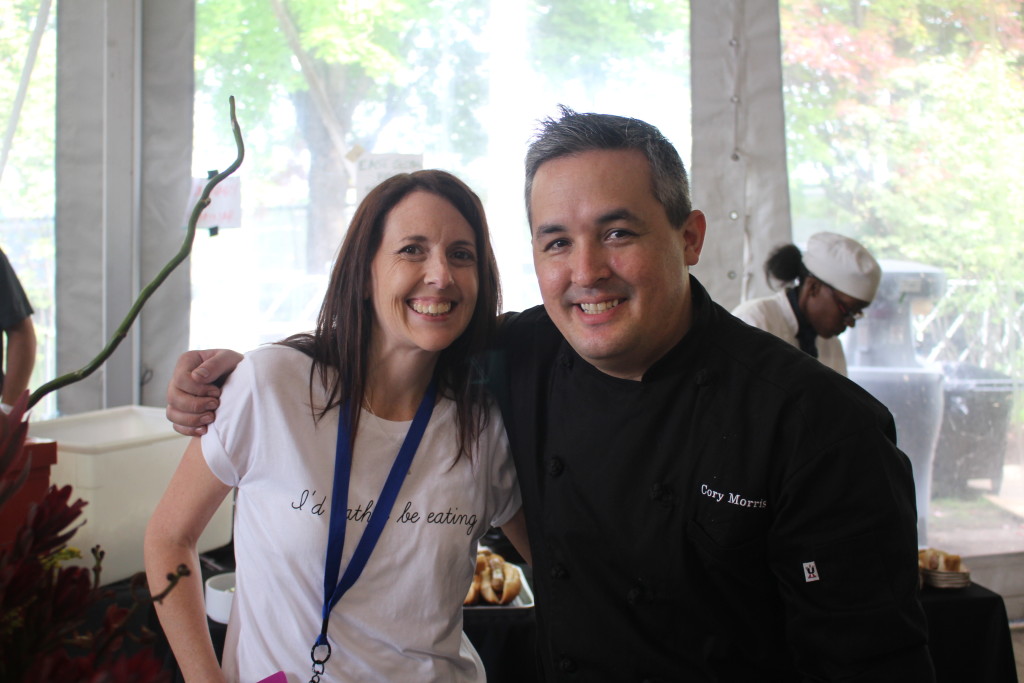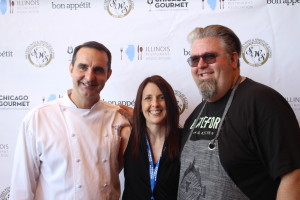 Chef Tony Priolo (Piccolo Sogno/Piccolo Sogno Due) and Chef Kevin Hickey (Duck Inn Chicago/Bottlefork)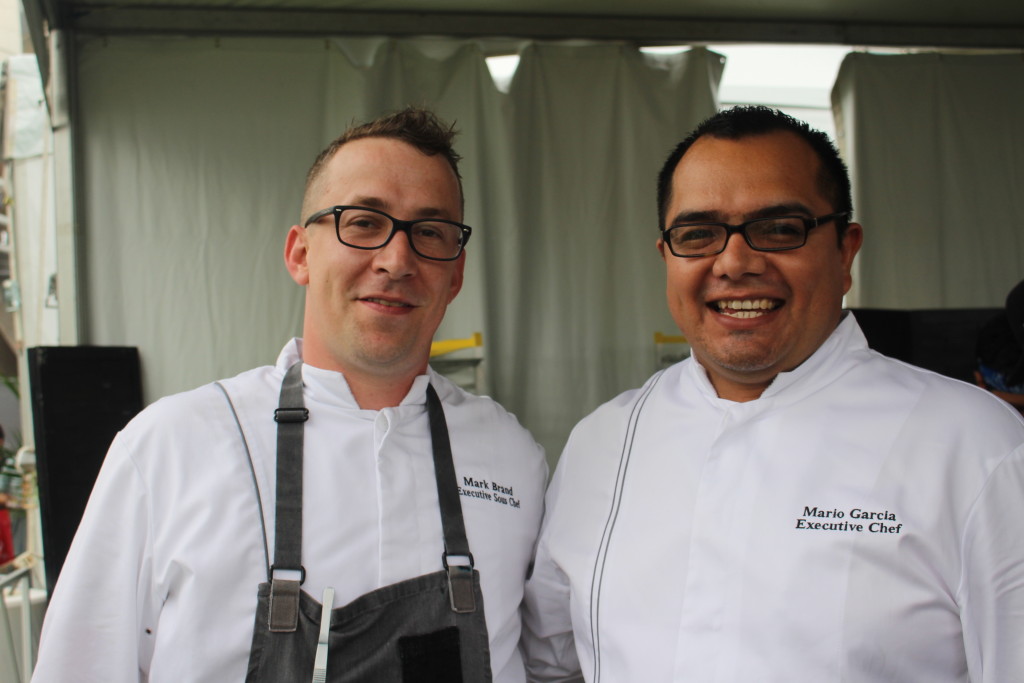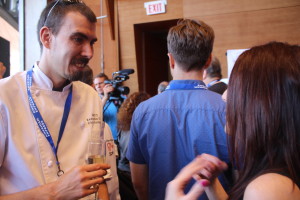 It makes it more personal to hear the chefs talk about their creations or their restaurants. It is this part of Chicago Gourmet that really gives me (the home cook) motivation and inspiration.
As my favorite amusement weekend came to a close, I had a moment to just think about my experience. I would be lying if I didn't say I loved getting to try so many amazing dishes BUT the memory of being with so many people who are passionate about food is probably the best souvenir from the weekend I could I ever wish for.
See you September 23, 2016 Chicago Gourmet! Thank you for another amazing year!!!