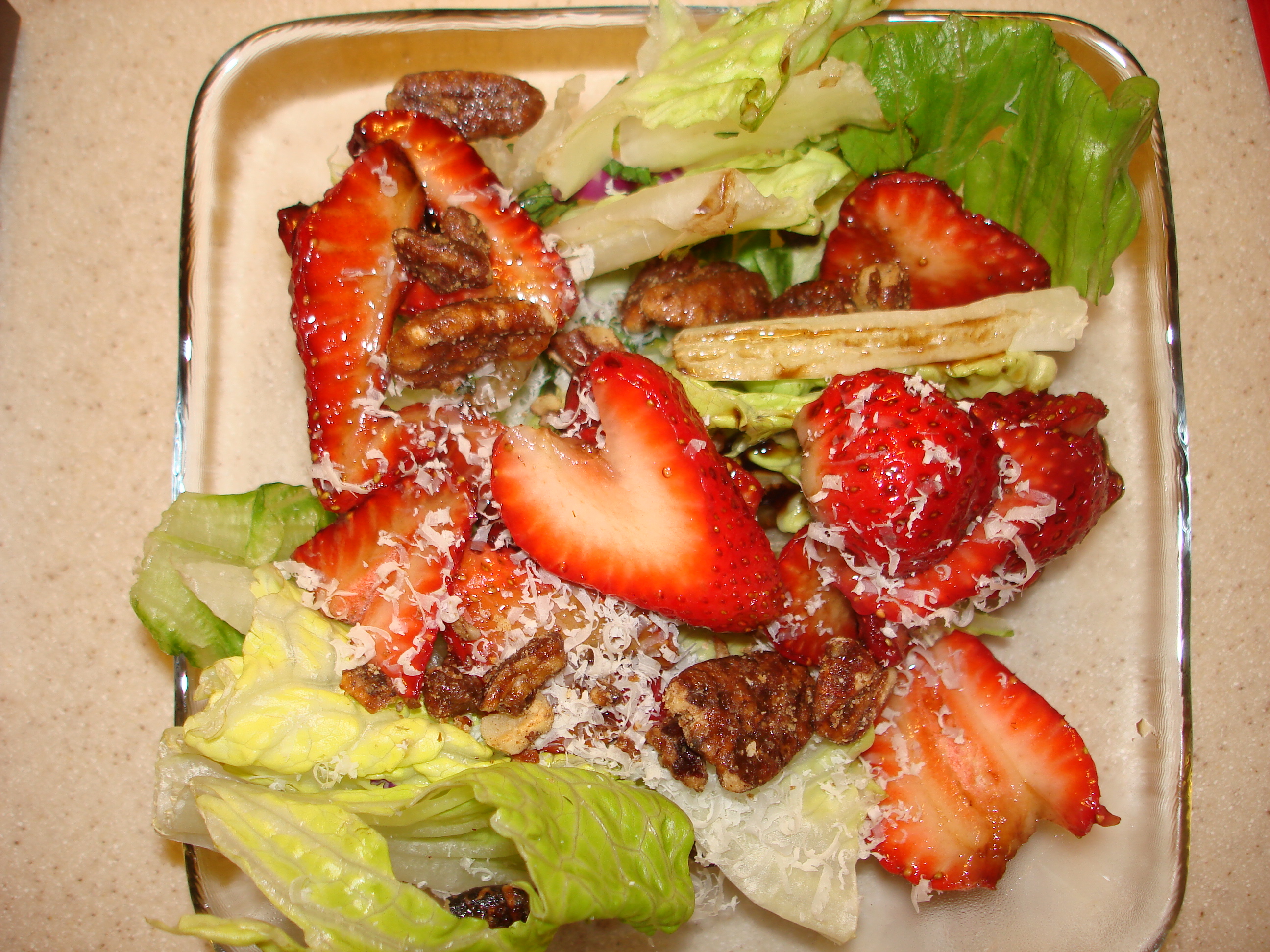 I really wasn't sure if I was going to post this recipe or not.  It includes a subject that some people consider "wrong" or "shameful".  I am not one to hide from controversy so I am going to just toss it out there Seinfeld-style.  Yes, you guessed it.  I want to talk about maceration.  (It's a food blog, People! What did you think I was talking about?)
Do you macerate?  Maybe you do and you just didn't know the term.  Maceration is the process of softening a food by soaking it in a liquid.  It allows the soaked foods flavors to shine and absorb some of the liquid. (See, some of you are nodding your head.  It's okay.  There is nothing wrong with trying to bring out the best in your fruit.   It's not like it will make you go blind or something.)
With fresh fruit, you can bring out the flavors by just adding sugar and letting the natural juices leech out.   Did you know that was also considered maceration?  I was right…you HAVE been doing it!  There's no shame in that, is there?
In my recipe today, I use a maceration process to bring out the sweetness of my strawberries while also allowing it to absorb some of the vinegar for a little zing of flavor.
Try it out!  It's out in the open now and everyone will be talking about it!
Strawberry Salad
Salad Ingredients
2 heads of Romaine
1 large carrot shredded
12 pieces of Mint, torn
1 pound of Strawberries, cleaned and cut up
1/3 cup of Parmesan, shredded
1/4 cup honey roasted nuts (you can substitute regular, salted nuts too.  I normally use cashews but I only pecans in the house today)
Maceration Ingredients
1/4 cup balsamic vinegar
1/4 cup sugar
3 Tbsp Water
Directions for Macerated Strawberries
Mix balsamic vinegar, sugar, & water in small saucepan over medium high heat. Boil until reduced.  It should be syrupy in about 5 minutes or less.  Bring to room temperature.  Cool it down in refrigerator.
Once cooled, drizzle over cut of strawberries and set aside.
Directions for Salad
Cut up romaine, mint and carrots.  Mix in big bowl.  Lightly dress the salad with a couple of tablespoons of dressing. *(Dressing recipe follows)
Drain the reserved Strawberries and mix in strawberries but leave a couple on the side for presentation.
Sprinkle on cheese and nuts last.
*Here is a dressing that compliments the salad nicely.  You really want to use it sparingly since the strawberries have a lot of liquid and you don't want to overdress your salad.
Balsamic Dressing
Ingredients
1/2 cup balsamic vinegar
2 Tbsp honey
1 Tbsp light soy sauce
2 minced garlic cloves
1/2 cup olive oil
A couple shakes of red pepper flakes
Directions
I put all the ingredients in a bottle and shake the living daylights out of it until it is emulsified.
All fun aside, this is one of my most requested recipes.  I have the honor of it appearing in the premier issue of Entrée Nashville.  It will hit the stands at local Nashville restaurants and Harris Teeter Grocery stores on June 15, 2011.
With strawberries being so plentiful in the stores right now, it is the perfect time to try this.  It might even be something will you want to share with your friends…if you dare.