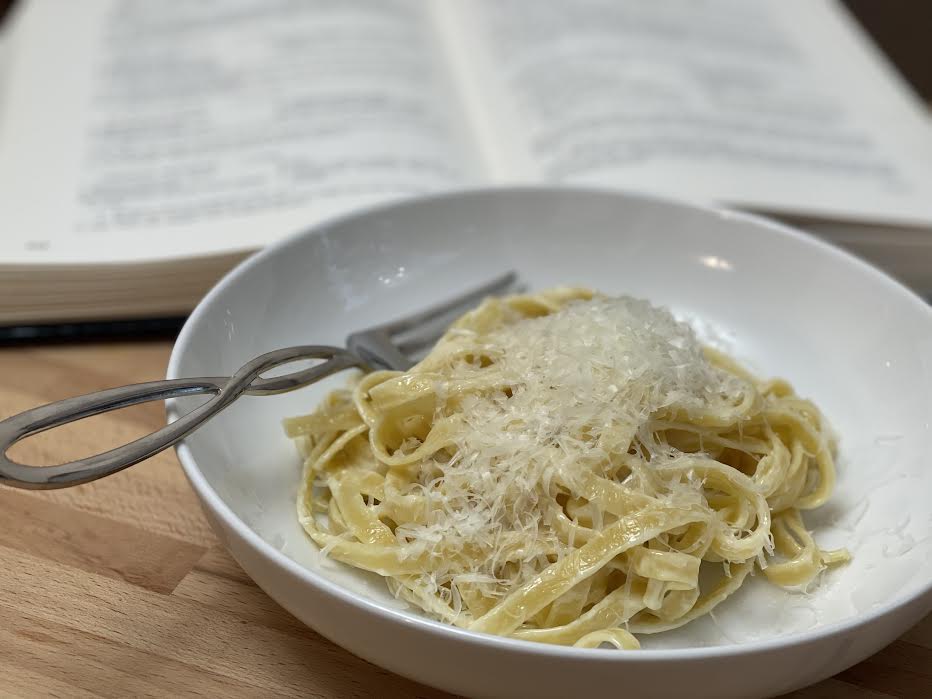 Part 2: Mindset.
A gigantic proportion of my blogging mindset was wrapped up with "authenticity" of recipes. I haven't done a genetic test but I come from a vast group of different nationalities. I can't claim anything I like to cook is one hundred percent derived from any one country.
I spend a considerable amount of time researching on the google but it is amazing how vastly different food history is depending on who is telling the story….and no matter what people say….if it is on the internet it does NOT mean it is true!
Given the conflicting views I've found on the internet and in cookbooks, I feel there should be a new genre of knowledge….historical food fiction. It basically is when you have a recipe based on an "authentic" dish but you tweak it to fit your way of cooking. What do you think? You heard it here first!!!
All of this thinking began when I started writing monthly blogs for my friends at The Chopping Block in Chicago last year. I really made an extra effort to research the history to all of my posts. Trust me, I am still goofy but I wanted their readers to know I took this honor and responsibility seriously.
But then I hit a stumbling block. I was writing a post on the Italian history of Alfredo sauce. (The post is located here.) Besides the malarkey I found, I was truly shocked to learn that the original recipe was butter and cheese. The alfredo most of us grew up with in the Midwest….thick with cream….the shock nearly knocked me off my feet.
The scientist in me decided to make it both ways. (Because nothing comes off more authentic on the internet than something that has the word scientist in it!)
The "real" Italian version found in the above link was exceptional. The cheese and butter clung to the fettucine. It was interestingly comforting while not being heavy. The recipe at the end of this post is the one I have made in my kitchen for years. It is almost the same with the exception of the cream.
After tasting this result, I decided that the cream made the sauce more luxurious feeling in my mouth. There was an additional fattiness that made you lick your lips after each bite. This was the bowl of pasta that made you want to unbutton your pants and take a nap. (I'm not saying that is a bad thing….unless you are sitting in the middle of Olive Garden….that'll get you kicked out.)
Conclusion: They were both delicious. (Hooray Science!!!!)
This is what I love about food and blogging…. interpretation and doing what you love will result in something that makes you proud of remaining your authentic self.
Midwestern Fettucine Alfredo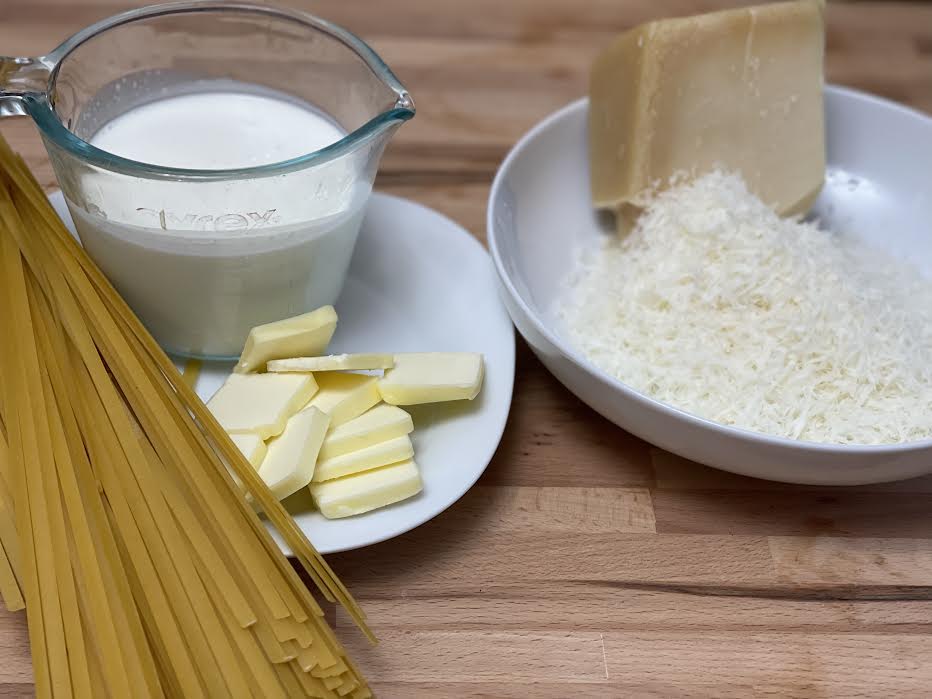 Ingredients
1 pound fettucine cooked per instructions, reserve about 1 cup of the water
1 cup butter
1 cup cream
2 cups of FRESHLY grated parmesan cheese (this is one time I INSIST that you grate it yourself. You'll find your box grater in the back of your cabinet after it fell off your lazy Susan)
Salt and fresh ground pepper
Optional chopped garlic
Directions
Over medium low heat, melt butter. 
If you are in the mood for some garlic, add some chopped garlic and let it infuse the butter with wonderfulness for a minute.  
Slowly stir in the cream.  Allow to come to a simmer.  You may need to raise the heat a little bit but you want to be careful not to scorch the cream.  
Let simmer for about 5 minutes.  
Remove from the heat.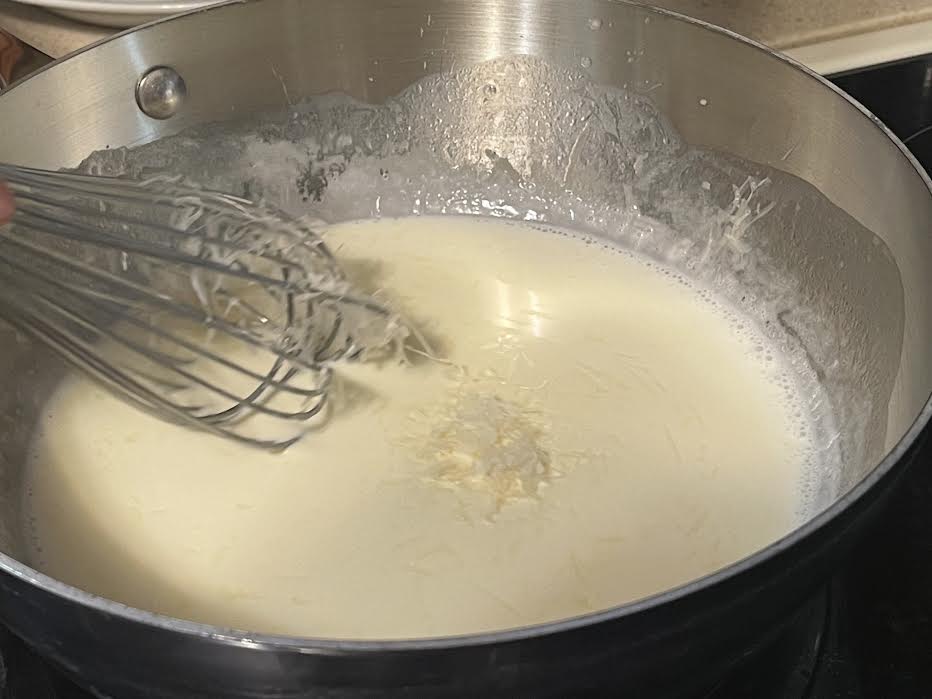 Now SLOWLY, add the parmesan cheese by the handful. Stir and let it marry with the creamy butter.
If you start to get gooey, string cheese.  You can add a little more cream or a little of the pasta water (my preference)
Taste for salt. Parmesan cheese usually fills this void but you may need a dash.
In a large bowl, place your hot cooked fettucine.  Add about half of your sauce and mix with tongs.  Continue to add the sauce until you have the sauce to noodle ration of your dream.
Place in bowls (or eat it straight out of the big bowl…we don't judge here) and grind some fresh pepper over the top.
Eat until your heart is content or you have to unbutton your pants.