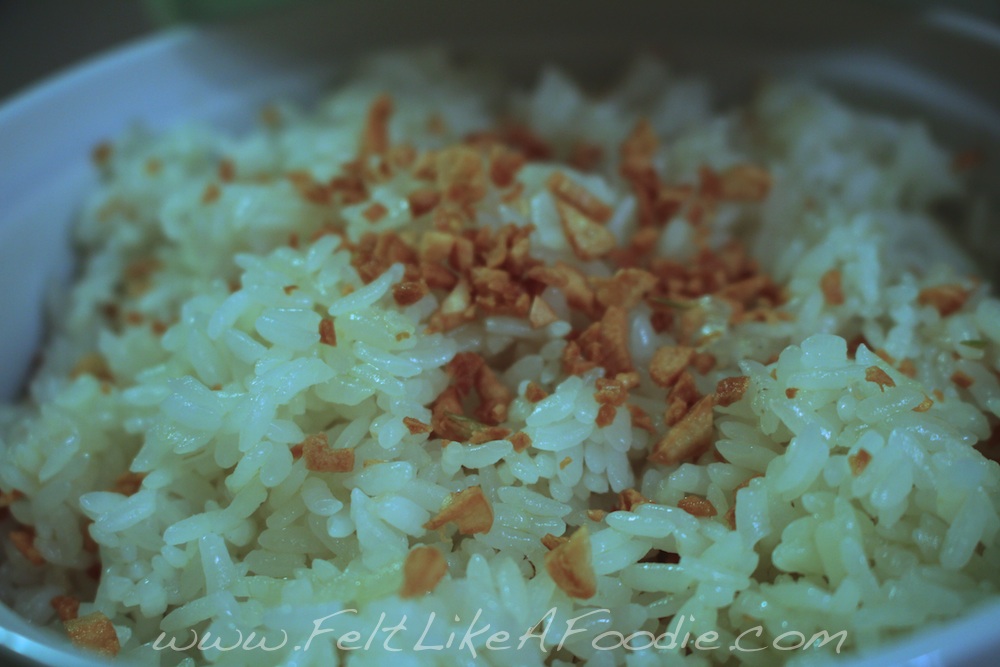 For those of you who don't live in the Midwest, it is cold here.  Really cold.  Really, really cold.
My body is going into hibernation mode and I just want to eat all the day.  Or maybe it isn't the cold, maybe I have been watching too much of The Hobbit.  It seems to be my go to DVD these days.
"The Hobbit?" you ask.
My husband is a huge Tolkien fan and in the last 15 years has taught me to appreciate the movies.  (He tried to get me into the books but even with him reading them to me, I had a hard time grasping all the similarities in the names of the characters.  He did sing the songs quite well.)
I can relate to Tolkien's The Hobbit because the hobbits like to eat 6-7 times a day.   (To clarify for the non-nerds in the world:  There are only 6 meals in the book but 7 in the movie.)  Either way, I can relate because this past week I've followed a very Hobbit-like eating schedule.  (My husband might add that if I don't shave my legs soon, I will have Hobbit feet too but that is probably too much information for many of you.)
 The Eating Time Table for the Average Hobbit
7:00am – Breakfast
9:00am – Second Breakfast
11:00am – Elevenses
1:00pm – Luncheon
4:00pm – Afternoon Tea
6:00pm – Dinner
8:00pm – Supper
My favorite meal of the day has become Second Breakfast.  The other week when I went to The Pecking Order, Chef Kristine Subido explained that her Garlic Fried Rice is a common breakfast dish in the Philippines.  (She didn't say Second Breakfast but it was what I immediately thought.)  I am sure there are Tolkien fans all over the world who would like some second breakfast recipes especially if it tasted as good as Chef Kristine's garlic rice!!!
Chef Subido also told me that I should try to make it at home and to follow her recipe on the Tasting Tables website.
I had always thought if you brown garlic it becomes bitter but I was wrong!!  (Yep, I'll admit when I'm wrong.)  The method of browning the garlic in her recipe made it crispy and almost addictive.
So in honor of the new Hobbit movie coming out this weekend, I wanted to share this treat with all of you.  May you all enjoy a delicious Second Breakfast Filipino Style!
Garlic Fried Rice 
(I made three adaptations to Chef Subido's recipe.  I used olive oil because I prefer the flavor; Chef Subido used canola.  I used leftover rice (short grain) from my dinner the night before instead of Jasmine.  And finally, I probably cooked twice as much garlic because I kept eating the garlic by itself!)
Ingredients
¼ cup finely chopped garlic (I made almost 1/3 of a cup)
½ cup+ of garlic oil (you want enough to cover the garlic)
5 cups day old cooked rice
Salt and Pepper to taste
Directions
Using a medium skillet, add the garlic and cover with oil.  (Yes it seems like a lot but don't worry, you will be straining it later on…keep reading)
Cook until LIGHTLY brown.  (Time varies, it took mine about 7 minutes, Chef Subido's went about 6 minutes)  Looking back, I think I overcooked this batch.  I am going to make sure I get to take it off the heat when it is a little bit lighter brown because it still keeps cooking in the oil as you are straining it.
While the garlic is browning, prepare a baking sheet by lining it with some paper towels (or those brown lunch bags).  Set aside until the garlic is done.
Set a small fine mesh sieve (strainer) over a small bowl.
CAREFULLY, strain the oil into the bowl.  (Save this oil because it is infused with garlic goodness.  I am going to use mine on some pizza crust.)
Flip the toasty garlic on your prepared baking sheet.
In a medium bowl, add the rice.
Sprinkle with a couple tablespoons of water and work the water into the rice.  This loosens the clumps (Chef Subido told me to do this and it works wonderfully)
Don't overwork it; you just want to break it up.
In a large nonstick skillet (medium heat), add two tablespoons of the reserved garlic oil.
Add the rice and toss until it is coated and heated up.
Sprinkle with the toasted garlic (if you haven't eaten it all).  Add a little salt and pepper and serve.
This amount should serve 6 humans or 2 hobbits.
Thanks Chef Subido (The Pecking Order) for allowing me to share your recipe.  It is a great use for leftover rice!
Now if I could only think of a way to sneak my rice into the theater while I watch The Hobbit: The Desolation of Smaug!