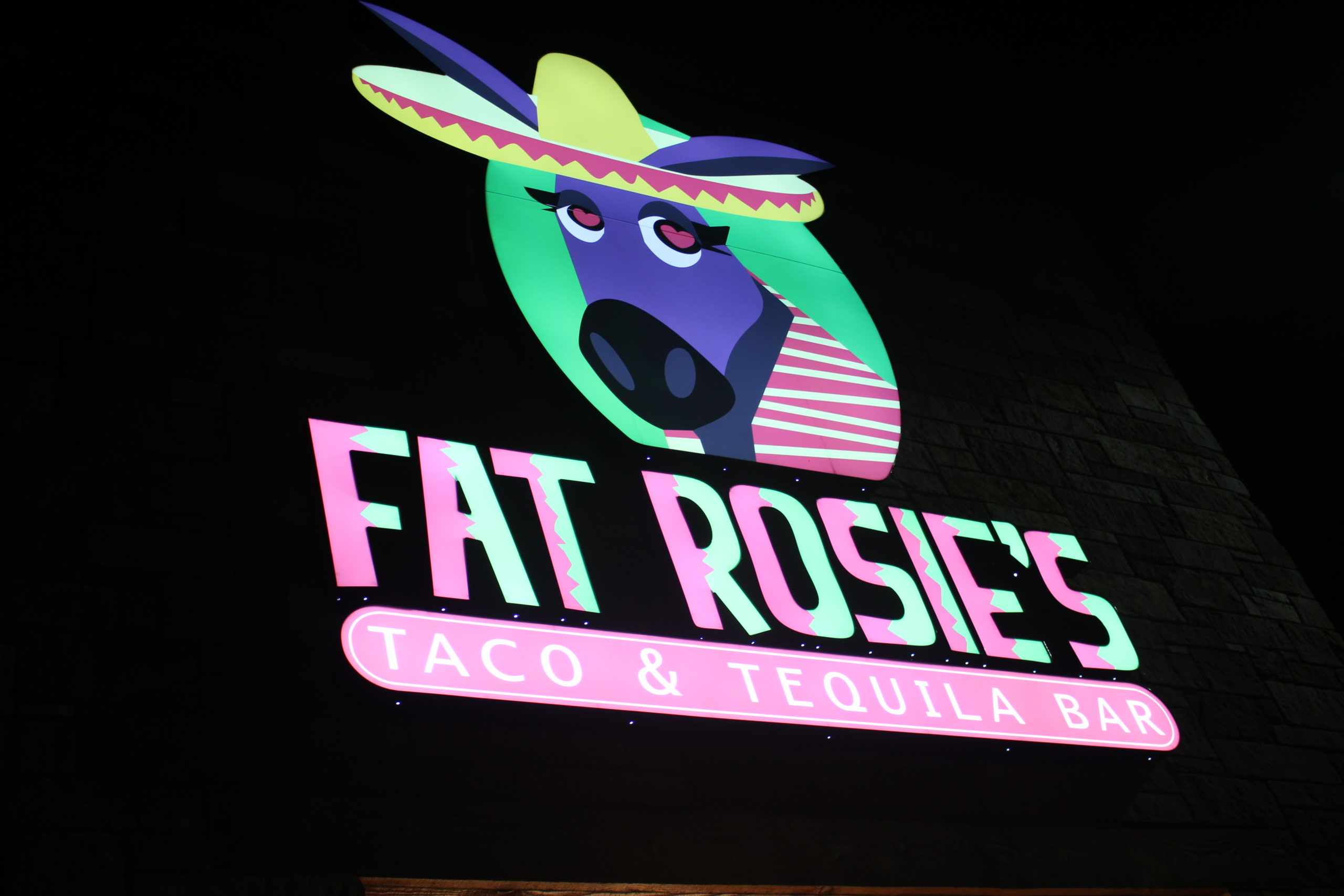 Have you ever passed a restaurant and done a double take? You ask yourself "Is that new?" You look again and say "I've got to put this on my list of places to go."
This is how I felt the first time I drove by Fat Rosie's, Taco & Tequila Bar at 870 N. Meacham, Schaumburg. I'm not sure if it was the name or the colorful image of a donkey in a sombrero but I knew when I walked in the door I was in for a new, exciting and modern Mexican food experience.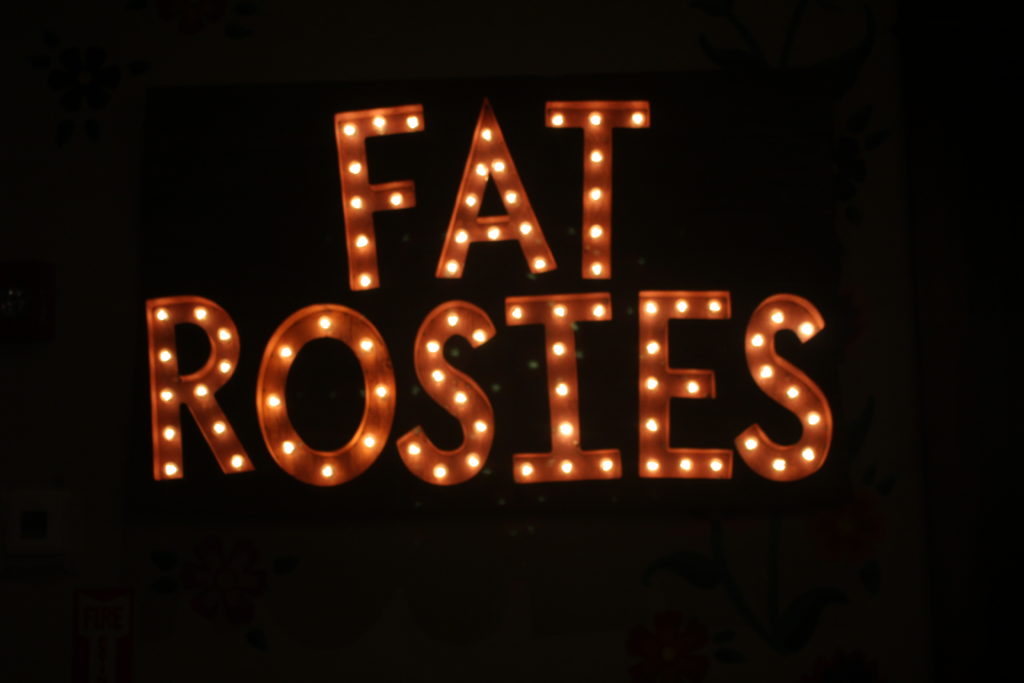 I walked into the restaurant and couldn't get past the front door without seeing all of the unique and authentique Mexican artwork. The colors were as bright and exciting as that feeling I had as a child when I opened a new box of crayons except I didn't get a whiff of waxiness….I smelled fragrant hot pepper notes, fresh corn tortillas and meat that has been slow roasting all day.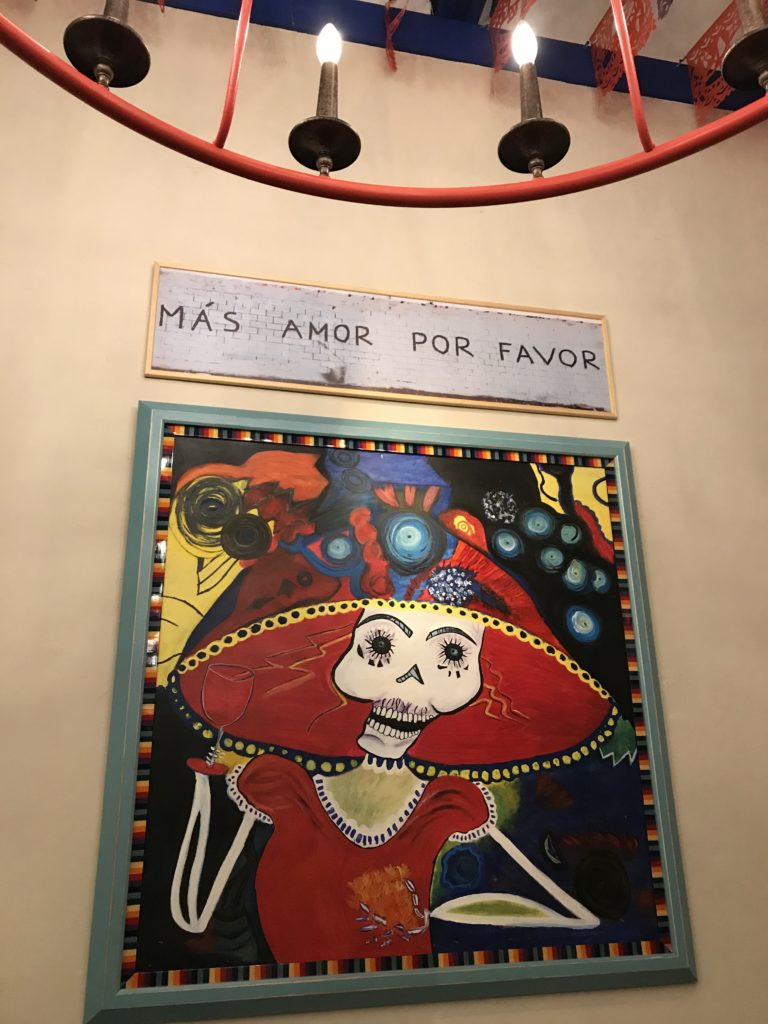 Fat Rosie's is participating in Chicago Northwest Restaurant Week during lunch ($15) and the menu will give you a taste of some of the dishes this new age Mexican restaurant has to offer.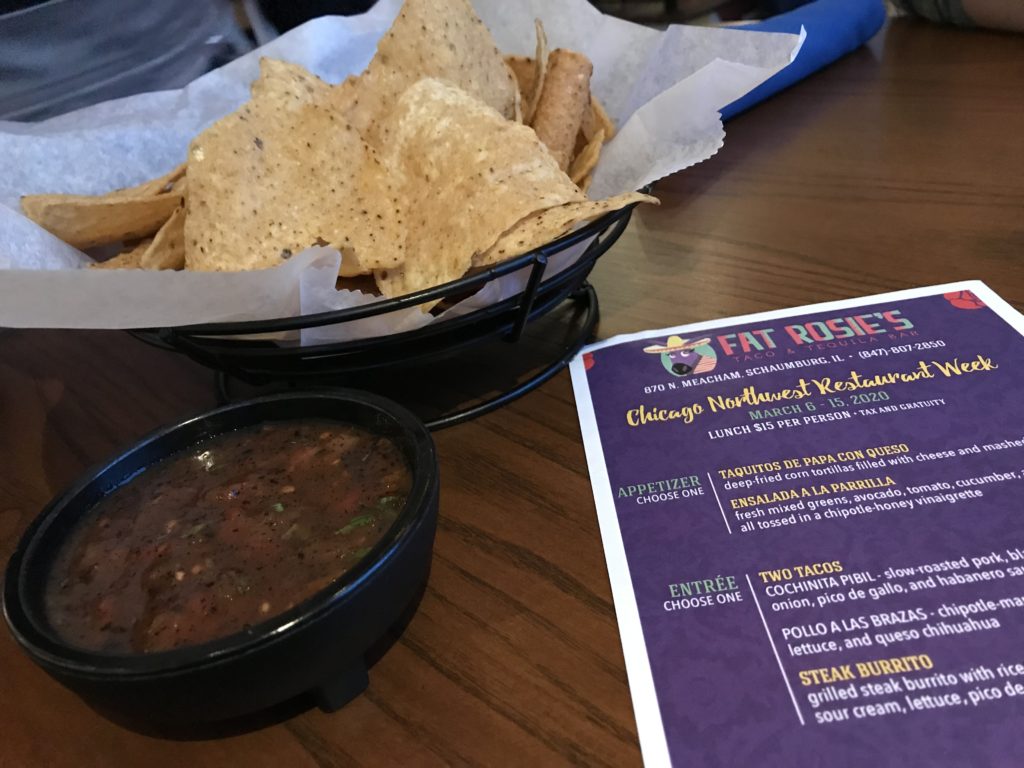 To start you have a choice between The Taquitos de Papa Con Queso, cheese filled corn tortillas and mashed potatoes or the Ensalada a la Parrilla, a fresh mixed green salad with creamy avocado slices, crisp cucumber, tomato and red onion. The chipotle-honey vinaigrette is what made this salad pop! It was spicy and sweet. Every bite was a surprise as to what you were going to feel next on your tongue.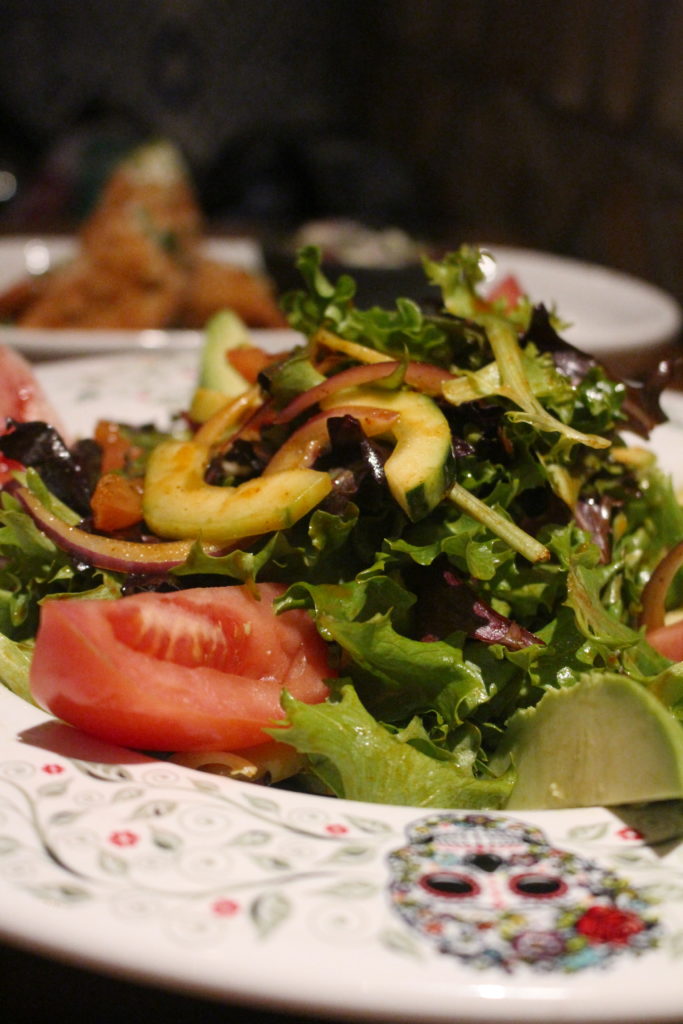 The Entrée Choices were either the Steak Burrito (grilled steak with rice, refried beans, chichuahua cheese, sour cream, lettuce, pico de gallo and avocado) or Two Tacos (choose from the Conchinita Pibil, a slow roasted pork, black beans, pickled red onions, pico de gallo and habanero sauce OR a Pollo a las Brazas, chipotle marinated chicken, pico de gallo, lettuce and queso Chihuahua). For restaurant week, we stuck to the chicken which was great tender moist chicken. Don't let the chipotle scare you off. The toppings balanced every bite.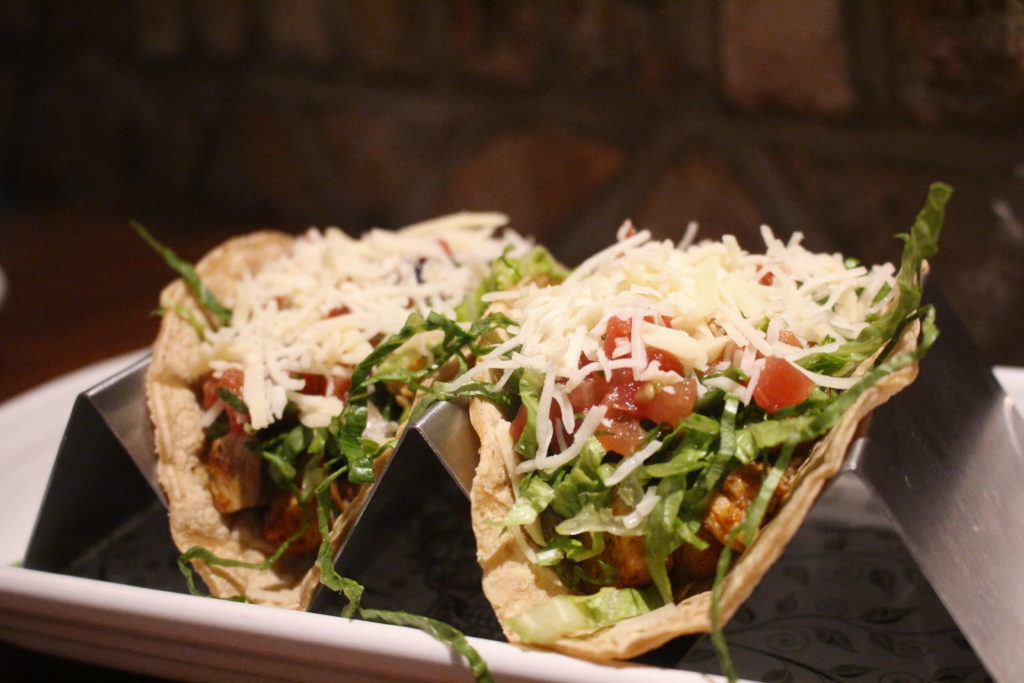 Your final Chicago Northwest Restaurant Week option at Fat Rosie's is dessert. Choose from a Tres Leches (an almond sponge cake soaked in three milks and topped with strawberry sauce and whipped cream) or Flan (the Mexican custard of your dreams.) Both desserts were winners but if I had to choose a favorite, it'd be the flan. I liked how the rich texture coated my mouth and left me feeling like I ended the meal on a decadent note.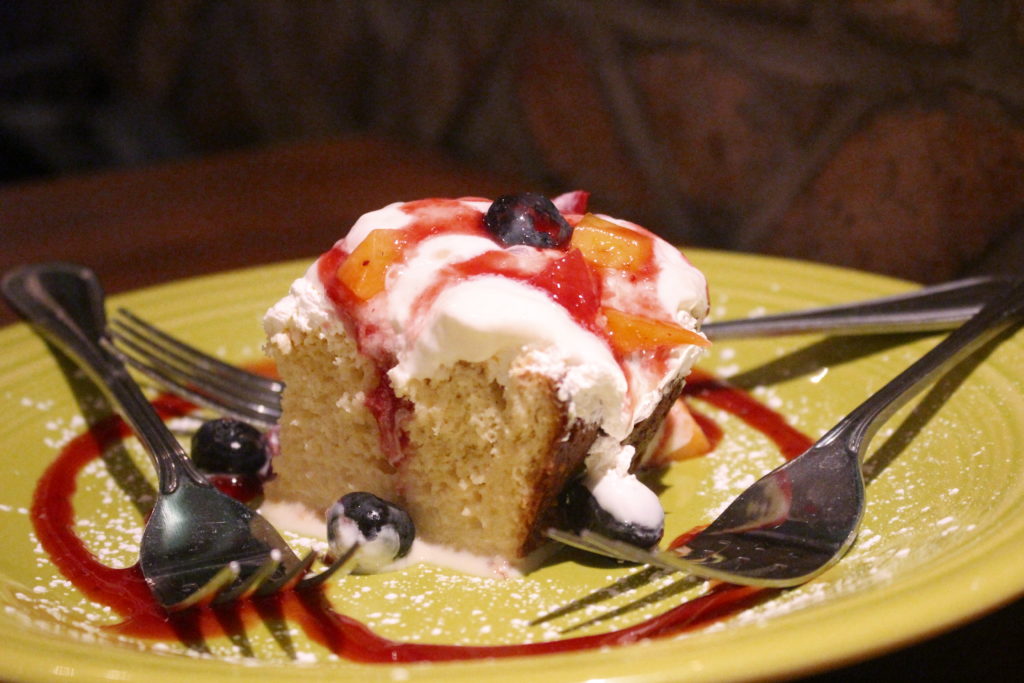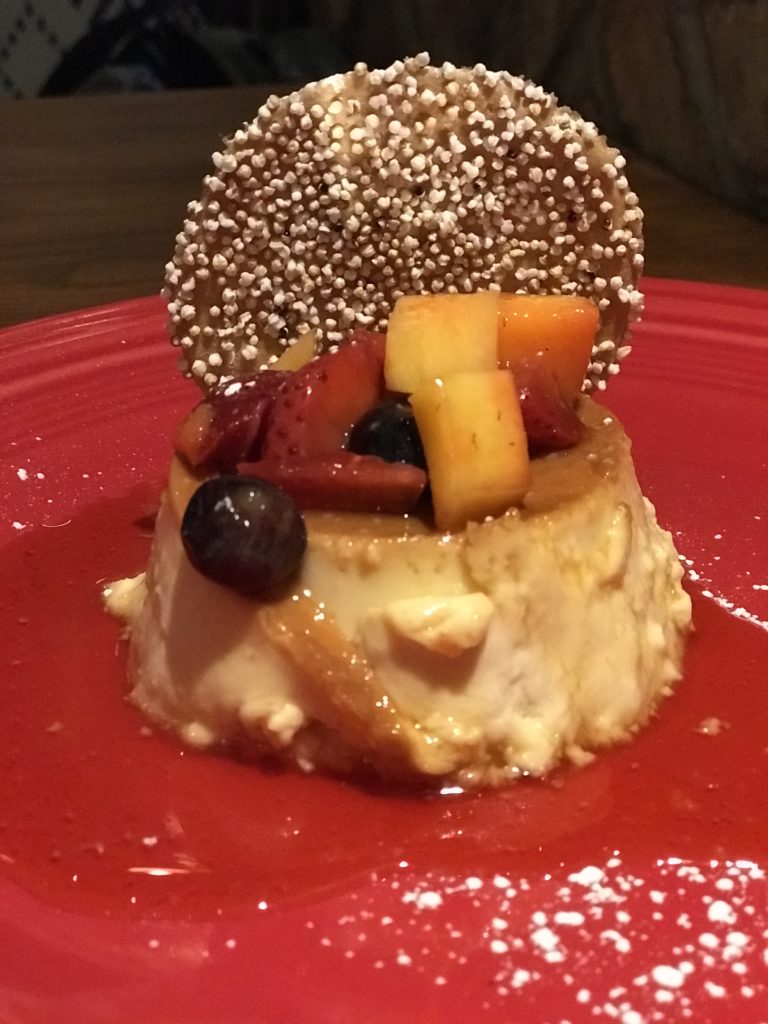 Full disclosure….I love Mexican food. I consider myself a "taco-terian". Fat Rosie's had so many great taco options that I couldn't resist. We added 4 more tacos to our order and tried the Coliflor Frita, Tinga, Al Pastor and eponymous Rosie. (Plus, when you order 3 or more tacos you get rice and beans!)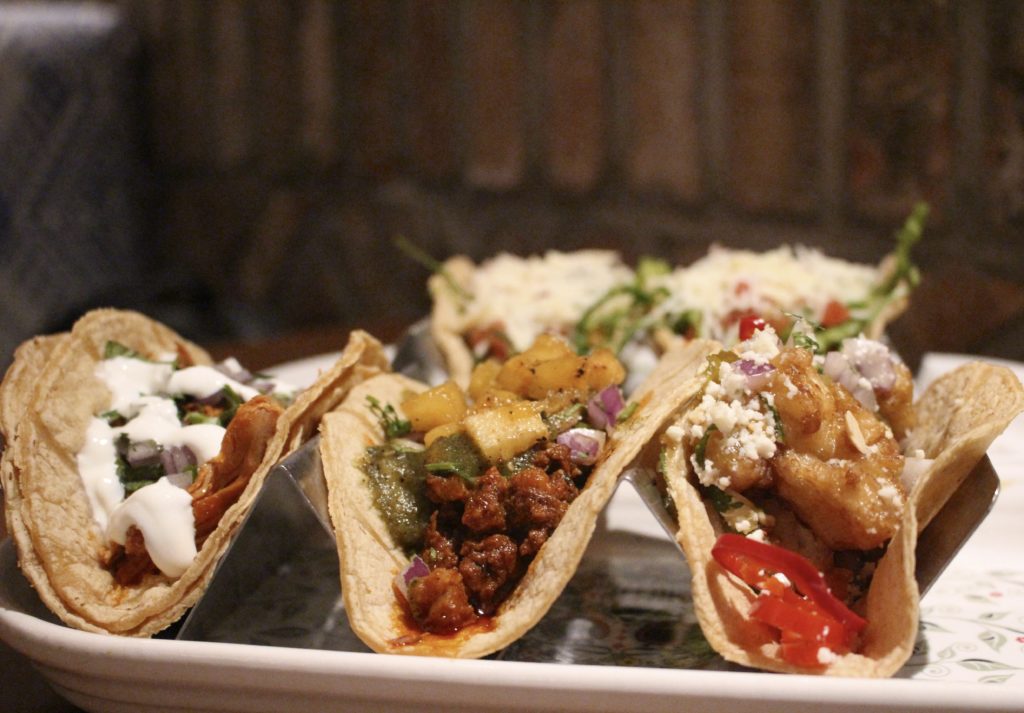 I walked into this thinking the Al Pastor (marinated pork shoulder, pineapple, salsa verde) or the Tinga (Chipotle braised pulled chicken, crema, bright bites of red onion and cilantro) would be my absolute favorites BUT it was the Coliflor Frita that won the race.
The Coliflor Frita is a CAULIFLOWER TACO!!!! If you loving you is wrong, I don't wanna be right! Crispy florets of topped with a tomatillo jam, toasty Marcona almonds, queso fresco and fresno peppers. Who every thought this up was a taco genius! The cauliflower gave you an Earthy bite that was unexpected and amazingly gave me the feeling I was still eating meat.
I also tried a few other specialties of the house like the Empanada de Carne (turnovers stuffed with Mexican ground beef), Fresh Guacamole and a great hibiscus Margarita. (The vast margarita options might make you want more than one….and lucky for me…they offered some of them nonalcoholic.)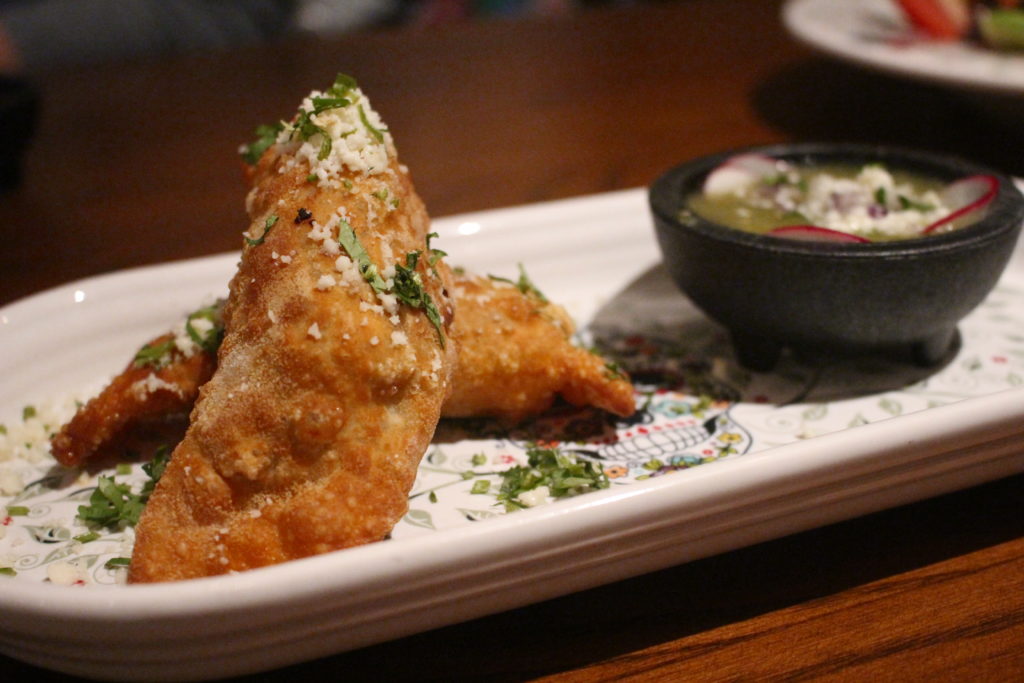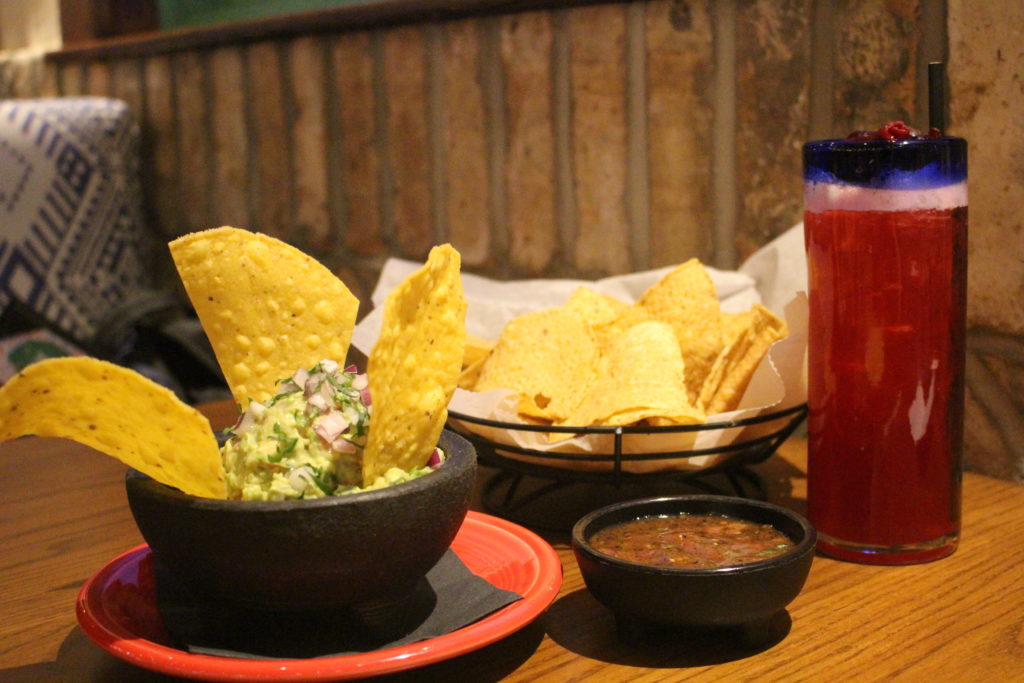 And if you are really want to share this fiesta with your friends and family, Fat Rosie's has a private event space and the space to do larger, semi-private events in their huge bar. Call Cathy to set up your next party or work function in a truly vibrant space.  (Plus Fat Rosie's Caters too!)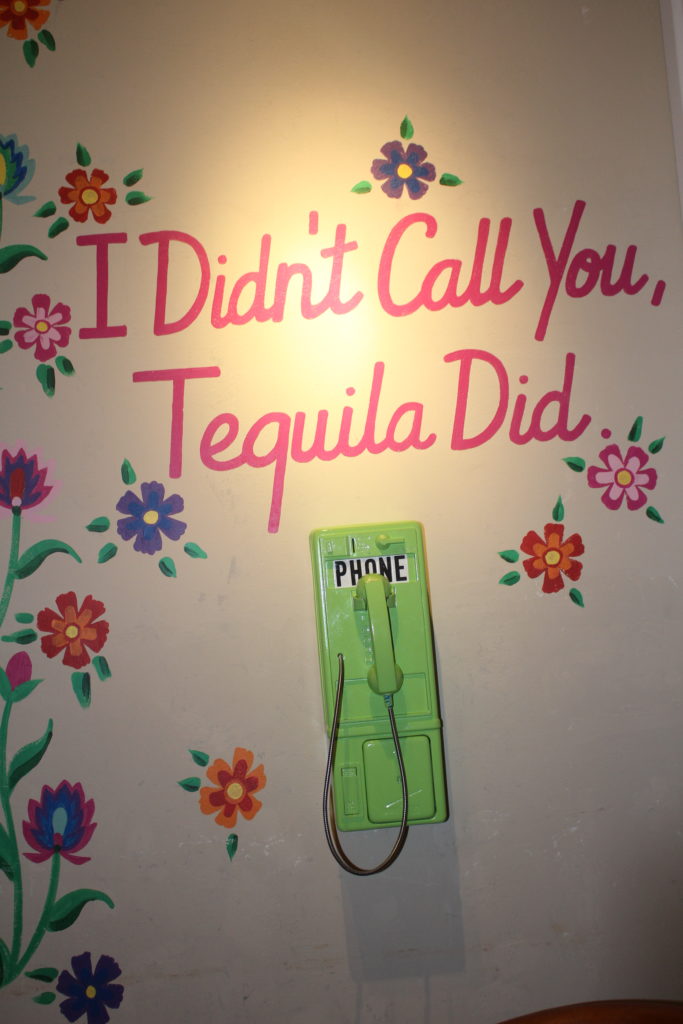 I can't emphasize enough that while you are in the restaurant to really look around. The artwork is all brought in from Mexican artists. The pieces that cover each wall or corner have their own story that will submerge you into the experience that the owner, Scott Harris, was trying to transport to the Northwest Suburbs of Chicago after meeting the donkey, Fat Rosie, herself when he was in Mexico. (You've got to read the whole story here about the agave farmer who owned and loved Fat Rosie.)
This is more than just your average Mexican experience. It is a reverent homage to Mexican culture, loyalty and great food and a great option for Chicago Northwest Restaurant Week.
Thank you Fat Rosie's, Norah & Cathy for a truly great meal.
Tomorrow's preview will be back to my Italian roots, Rosario's Ristorante and Pizzeria.