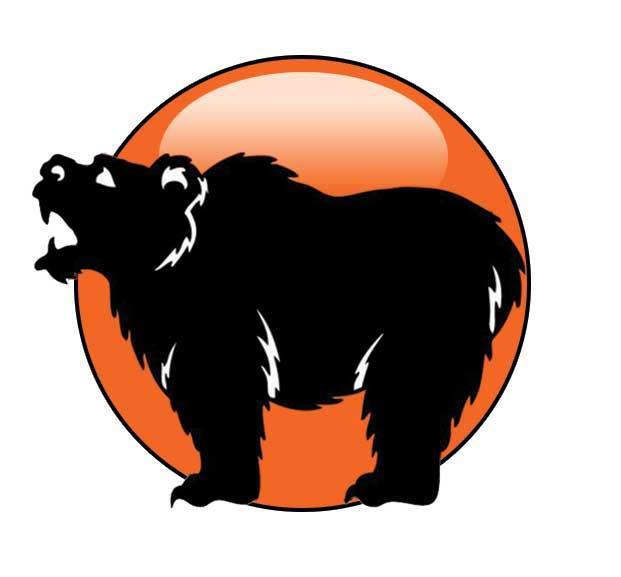 How do you like your burger? I mean, how do you REALLY like it? If you were given a wish list of ingredients to eat on your burger, what would you pick?
Do you love cheese? Or only a specific cheese like bleu, cheddar or Swiss? Loaded with bacon? Maybe some caramelized onions or sautéed mushrooms? A little mayo? Or maybe something sweet, like jam or maple syrup? Or some maybe you like it hot and spicy? Maybe you are all about the patty? There really isn't a wrong answer.
This is what Kuma's Corner must have been thinking when they opened their doors 15 years ago in Chicago. Started as a small bar with an innovative American menu, they've grown to have one of the best burger reputations in Chicagoland, With 5 different locations…including one in Schaumburg (1570 Golf Road celebrating their 5thanniversary this July), they are participating in this year's Meet Chicago Northwest Restaurant Week starting March 6-March 15, 2020.
Kuma's Corner will be offering two different specials for Restaurant Week. Lunch ($15) will feature either a starter of edamame or fried pickles. The edamame is a great option for those of you who feel guilty every time a burger passes their lips but really you only live once. With that said, I'd highly say go for the pickles! The crispy coating, a spurt of pickle juice and the heat of the dipping sauce was something you don't get every day.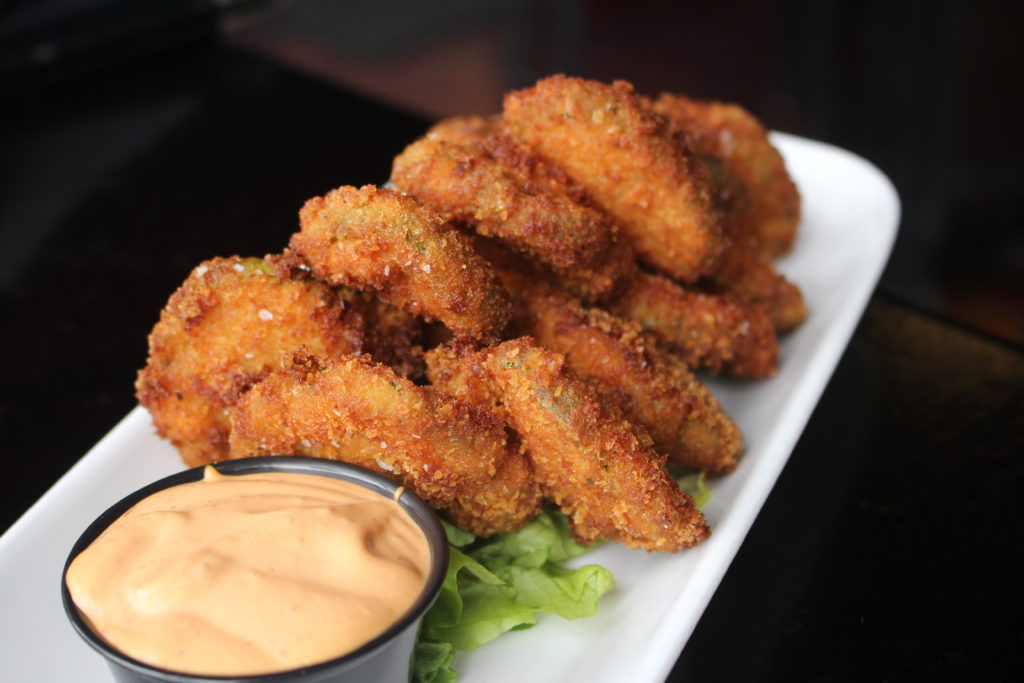 The lunch Restaurant Week burger will be a 5-ounce patty with onion jam, Merkts Cheese Sauce, roasted red pepper (And when they say roasted red pepper….it is giant piece of red pepper not just a strip or two.), giardiniera aioli and fried sport peppers. (Kuma's is all about the beef but you can chose beef, chicken or a veggie patty) Plus you get fries or chips and a draft soda.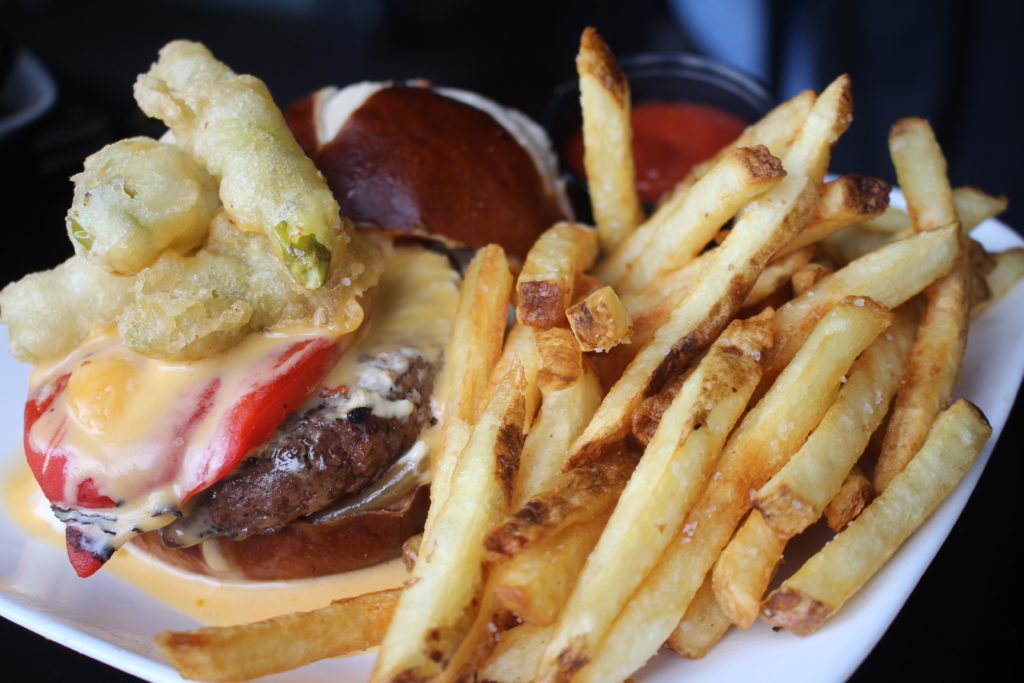 For dinner ($25) you can start with either fried pickles or edamame, a 10-ounce patty with the same toppings and sides as lunch but WITH dinner you get tempura banana stuffed Twinkie for dessert AND either a draft soda, select draft beer or Kreature Brand Cocktail.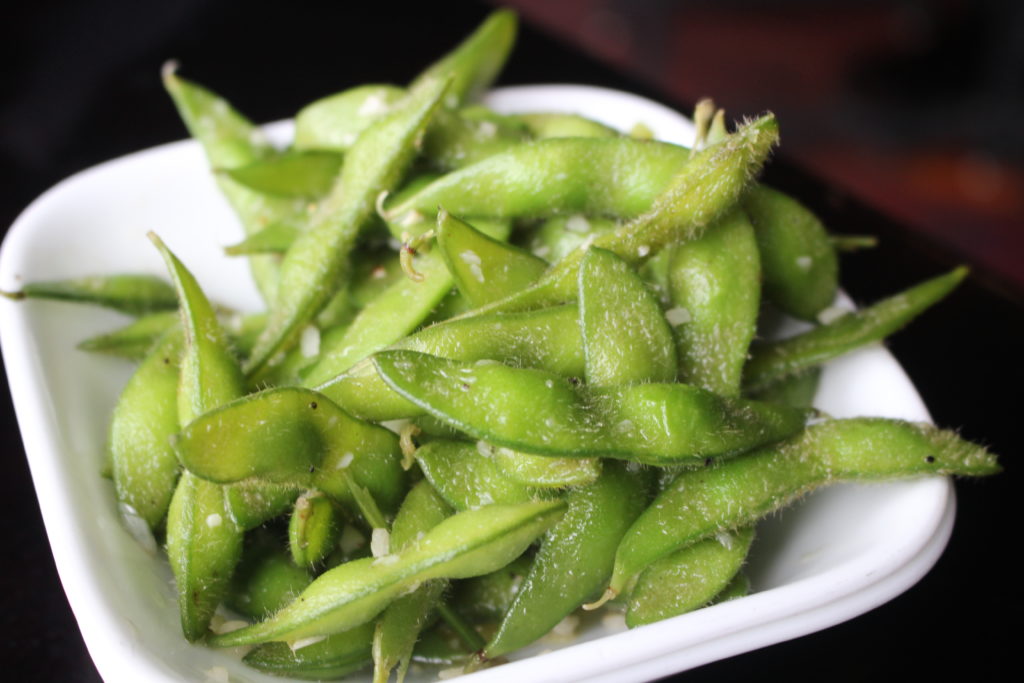 Let me tell you something about the dessert….it was soooo good. It was like a county fair delicacy found its way to the suburbs but it's on a plate so it seems classy. (I had gotten mine sans chocolate and I personally thought it was perfect like that. Full Disclosure…I ate mine later….in the car…..at a traffic light.)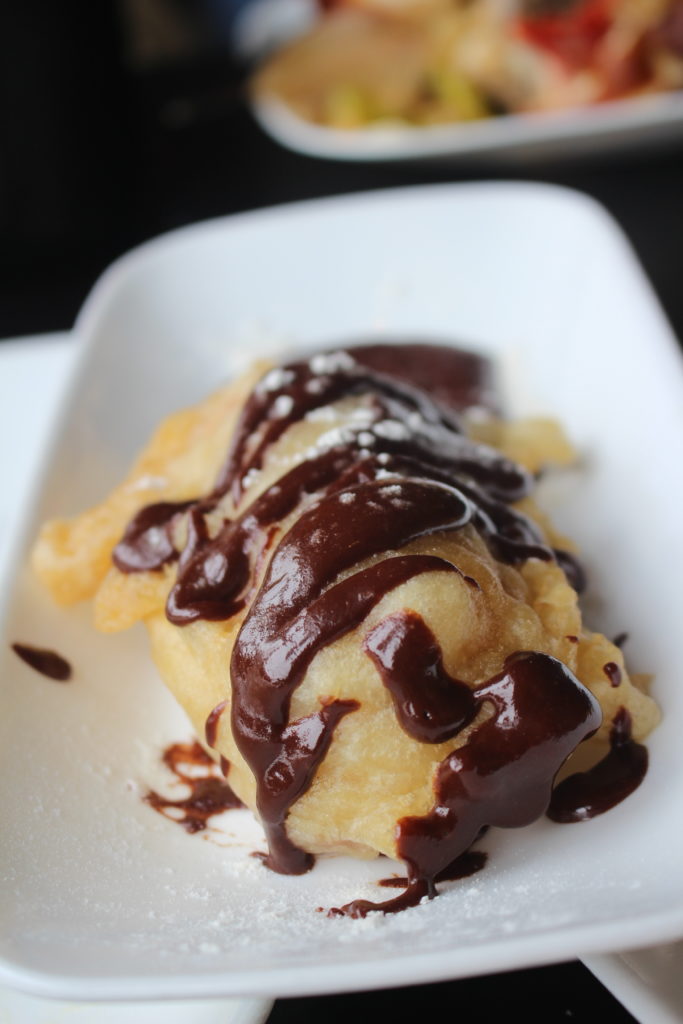 I went a little rogue at this tasting and tried a few things that aren't on the restaurant week menu but I decided to live my best life and go for it.
The eponymous Kuma's Corner burger with egg, bacon, cheese, lettuce and tomato was a classic. If you've never had an egg on your burger, try this. The egg adds a richness almost like a sauce as it burst open and that deep saffron yolk oozed onto the patty.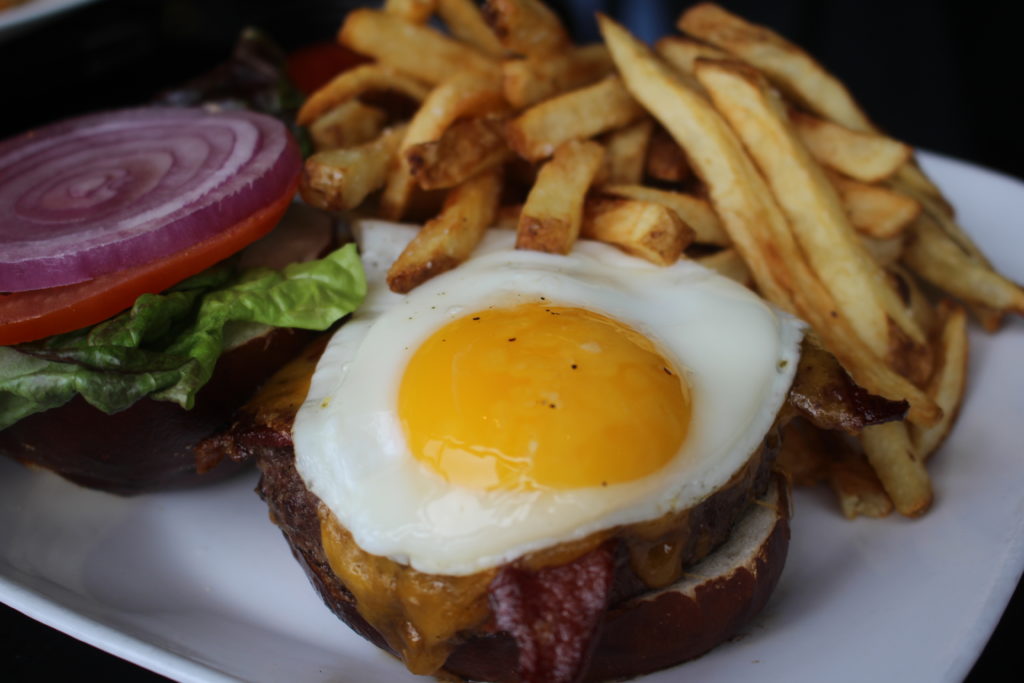 I also had the Sourvein Burger.  It was like someone popped into my dreams and asked what do I want on my burger.  I think this burger ruined me for all other burgers.    It was a 10-ounce patty with blackened chicken tenders AND waffles AND bacon on a pretzel roll.  The addition of the raspberry aioli and maple syrup set it up as a burger that I could only only think about in my wildest imagination. I couldn't get my mouth around it.  I had it dripping down my arms and in my hair….and it was one of the best burger moments I've ever had.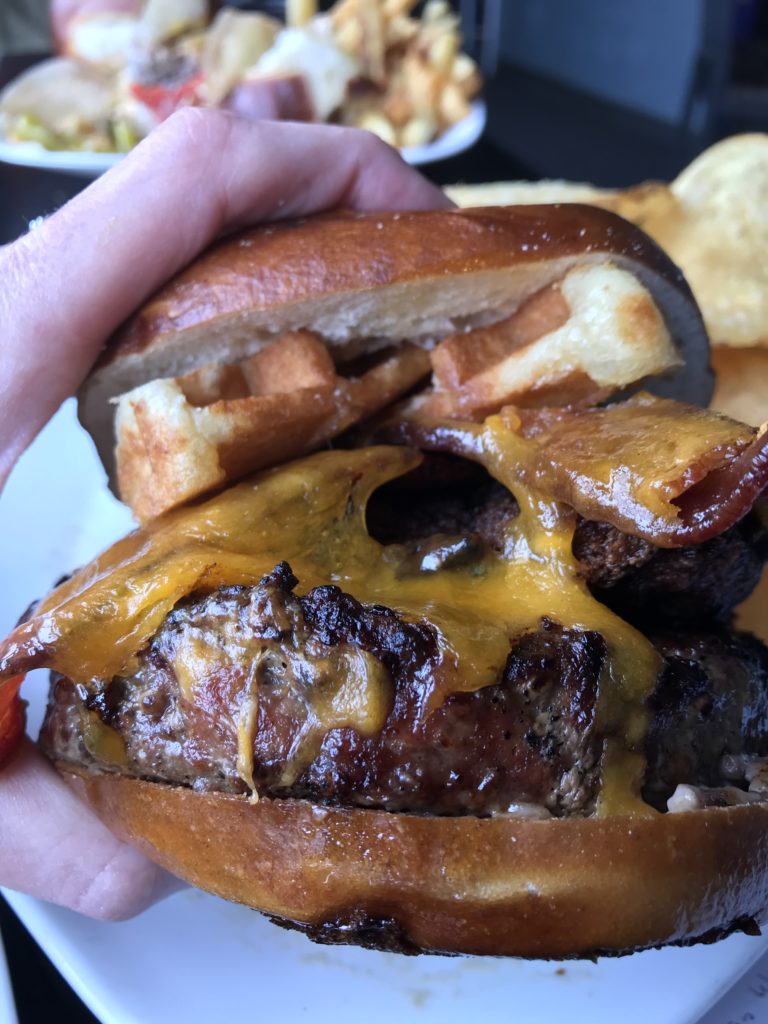 Kuma's Corner does a great job of honoring beef by not only making great out of the ordinary burgers but they honor the ingredients that top each patty so they make sense. There were textures, tastes and smells that all stood on their own but they still complimented each bite.
There are other options like macaroni and cheese, salads and some sandwiches. The macaroni and cheese was creamy and emitted everything comfort food is meant to be which was great on this particularly wintery day. (The smaller version gets you one choice of add in and the larger version gets two.)
Kuma's Corner is also all about their community. Every month there is a Burger of the Month (BOT) and $1 of each burger goes to a select charity. For example, this March's Charity is Fellowship Housing (@fellowshiphousing). They provide a comprehensive program to guide homeless or single at risk moms and their kids in the NW Suburbs from crisis to long term stability. This month's BOT order is the Deafheaven (a patty with honey glazed Brussel sprouts, raised pork shoulder, apple cider orange gravy and frizzled butternut squash) and be part of this great opportunity to support others.
The community support doesn't stop there. Kuma's Corner also buys their goods from local businesses and seek out smaller brands to highlight and showcase every day all during the year.
They not only carry craft beers but they have craft spirits and even some small label whiskeys. And guess what I loved…they had some original nonalcoholic options like Jones Soda on tap. (As a nondrinker, that is really important to me!)
Finally, what goes better with a burger and a good drink? Good music! Do you like Metal? You will, after you finish up at Kuma's Corner. One of their other ways of giving back is to support the heavy metal music community of Chicagoland. When I first read their website, I thought this might be a kitschy theme but it is truly authentic. Every person I spoke to there could talk about how metal has been in their life, who they liked and music is a great way to express themselves. It'll make you want to add a few new tunes to your playlist.
Thank you Kuma's Corner. This is a great way to jump into Chicago Northwest Restaurant Week. Tomorrow, I'll be at Fat Rosie's!