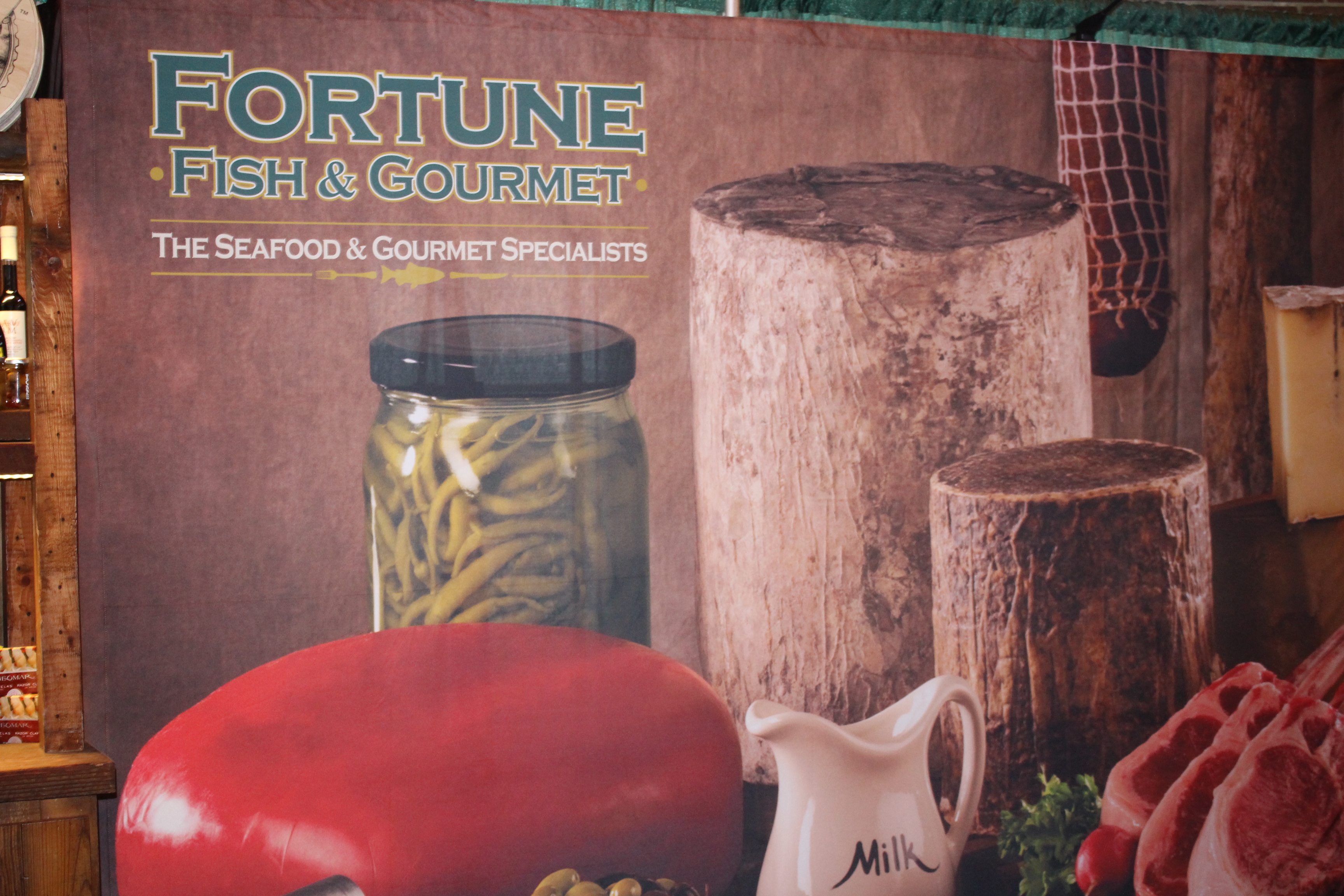 It is the middle of September and most of the kiddos are back in school starting a whole new year of learning. I thought why should the kids have all the fun! (Besides the fact that they are kids and that is what kids do!)
My friends at Fortune Fish & Gourmet in Bensenville, IL gave me (and enough folks to fill the Grand Ballroom at Navy Pier in Chicago) the education of a lifetime on Tuesday, September 16, 2014 by hosting the Chicago Seafood and Specialty Show.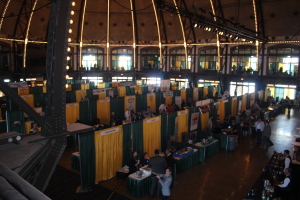 The show provided an opportunity to taste and learn from over 160 of the finest Seafood and Specialty Food Companies from the U.S. and around the world. Fortune Fish is the leader in the class when it comes to assimilating a catalog filled the finest in fresh, live and frozen seafood and gourmet foods.
Fortune Fish does their homework and learns about the sustainability (check out their website for more information) of the products they promote and share that knowledge with their customers. (And their favorite blogger!)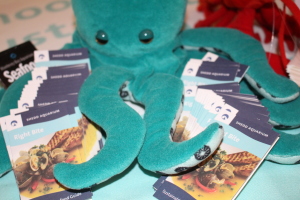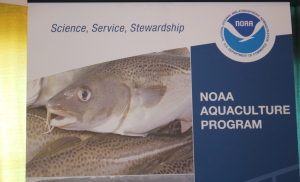 Going to a Fortune Fish & Gourmet event (like my Cheesecation this past summer) is like being told you got the "cool" teacher. You know that only good things are ahead.
With the jitters of a child on their first day of school, I ascended the first staircase into the show. (And like an overzealous parent…I took pictures of EVERYTHING!)
There were so many amazing things I tasted but I wanted to share some of my favorites and things that I hope will find their way to NW Indiana markets!  (I wonder if I can drop off Fortune Fish & Gourmet Catalogs at my local stores?)  Check out the websites and descriptions.  There were some really fascinating products.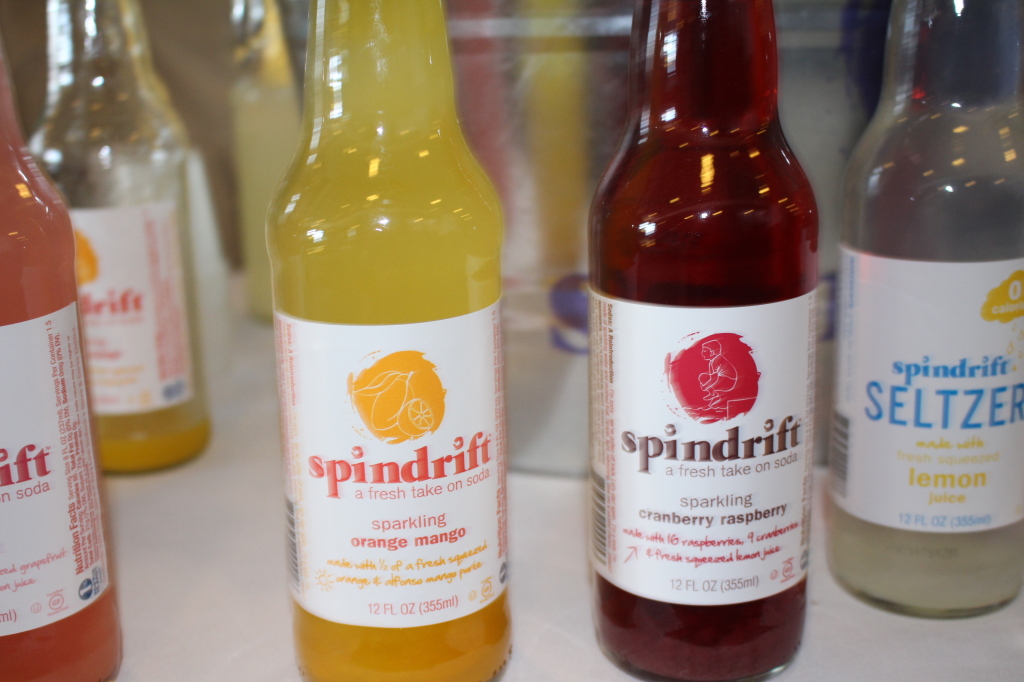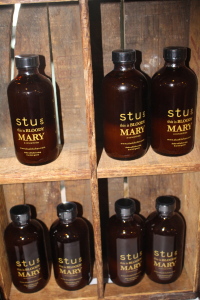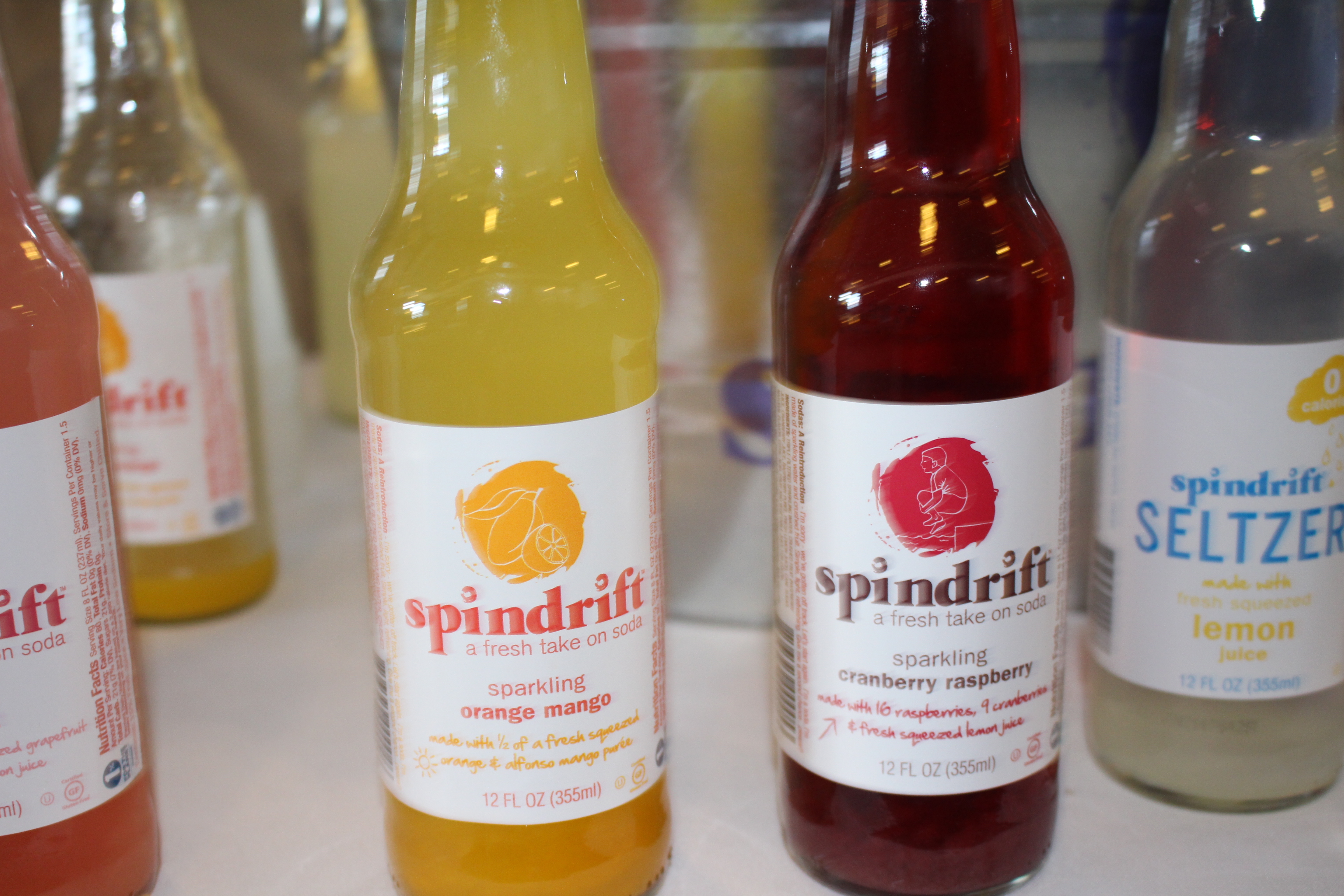 I got distracted easily when I saw this…it was like another Cheesecation!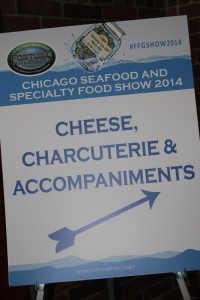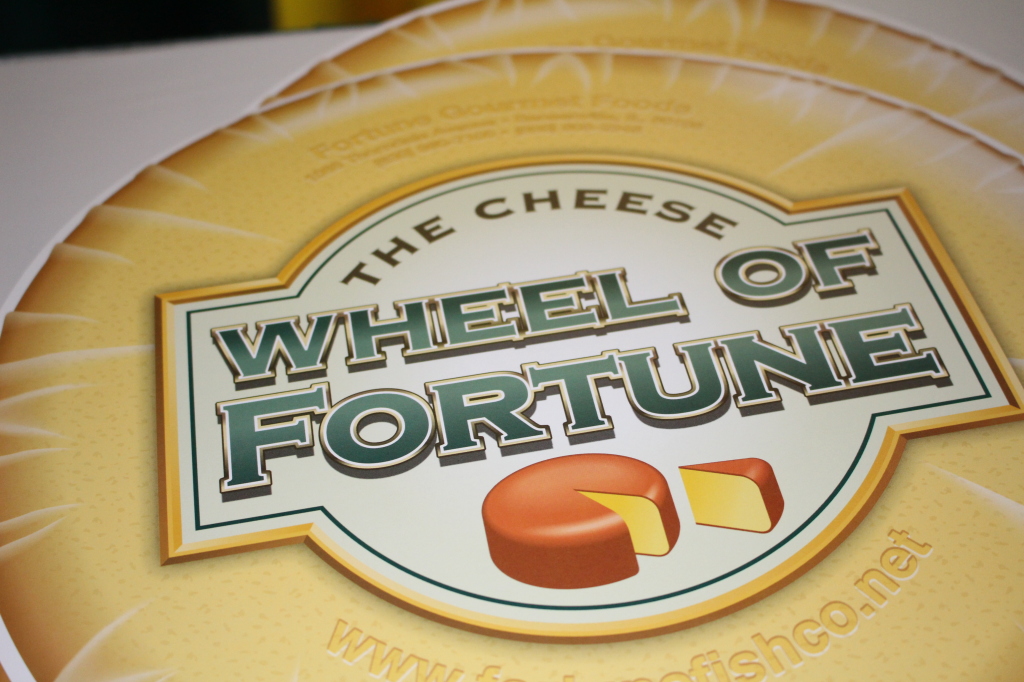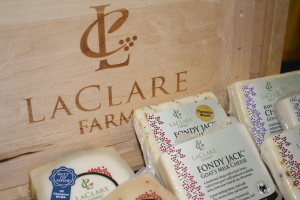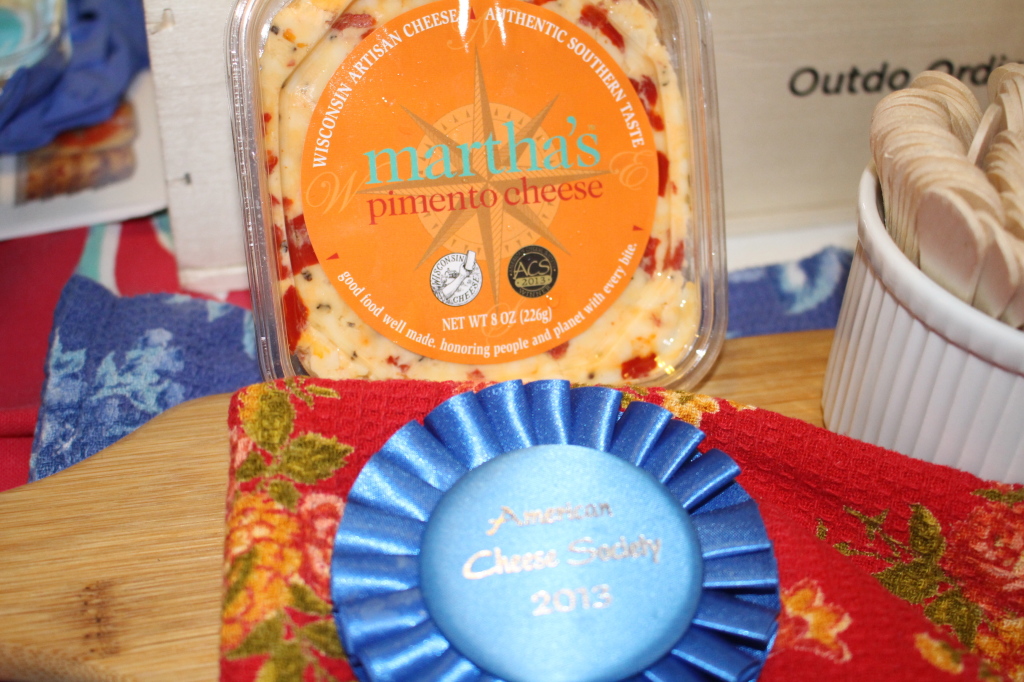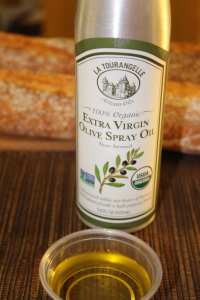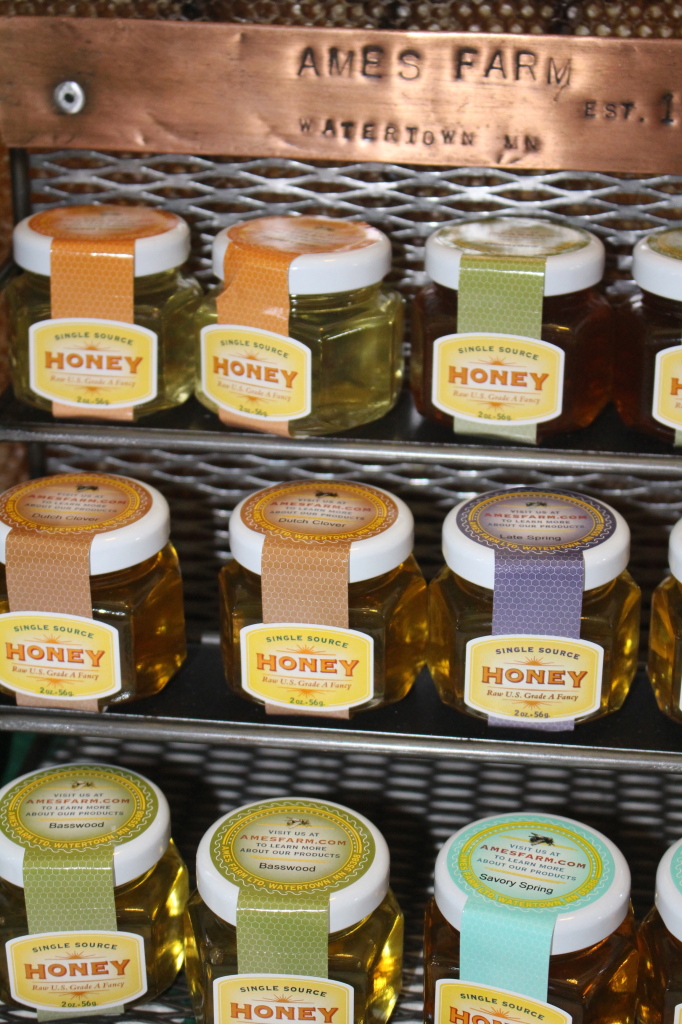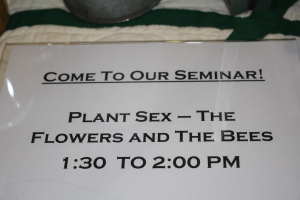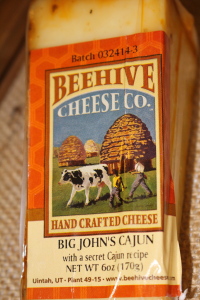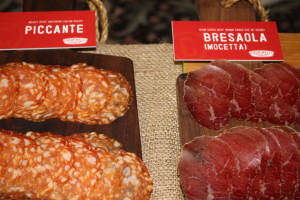 The Charcuterie was just outstanding too!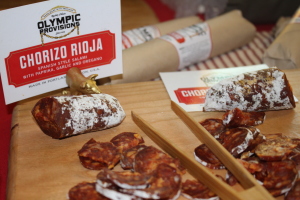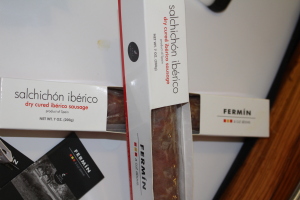 And I have to give a huge shout out to Quince and Apple for an amazing Raspberry/Rose preserve!  It is one of their newest products not out yet but when it is…I will be ordering some.  It was memorable.
Time for Fish and Meat….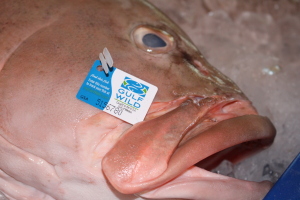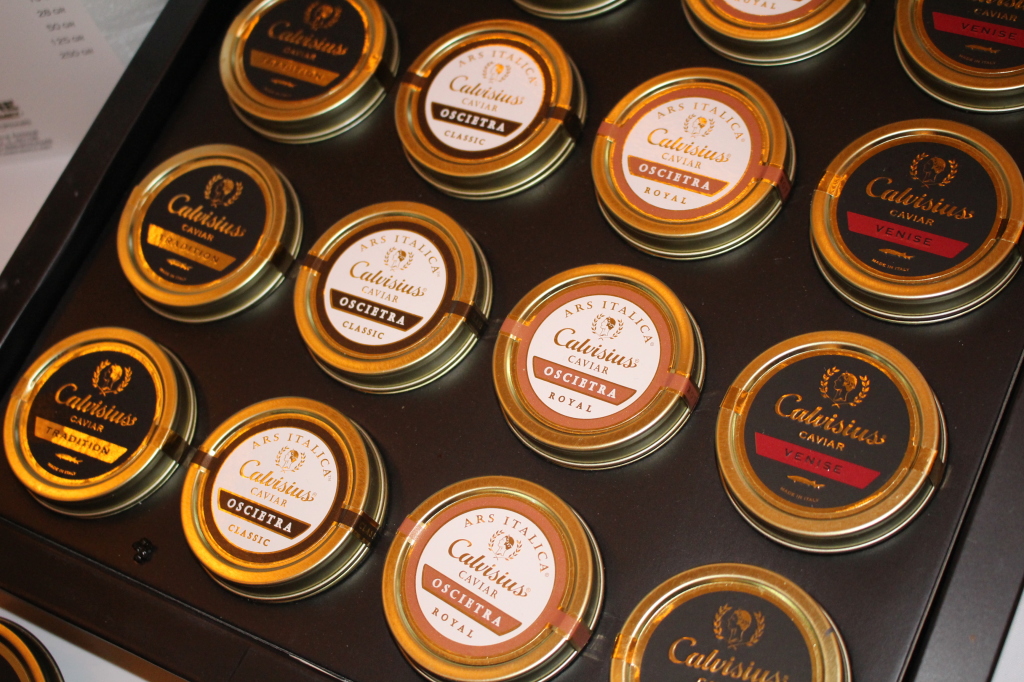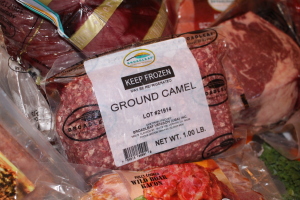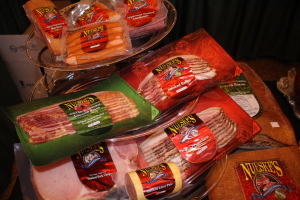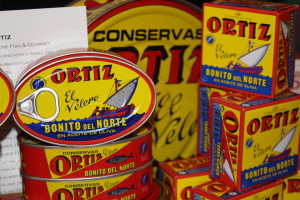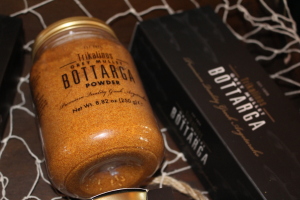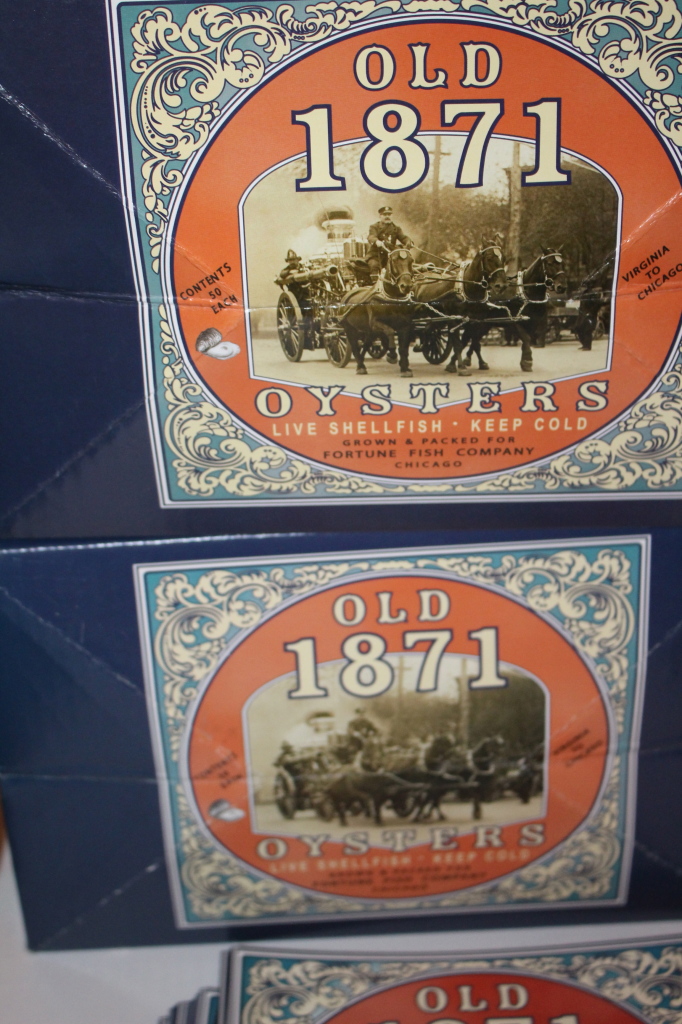 There were a few items that I am going to personally ask our buyers at our stores to look into purchasing for our area.
First, Big Fork Bacon Sausage. I am going to dedicate an entire post to them soon but to sum it up they are a Chicagoland natural, pork sausage.  Oh and they are delicious!!!
Next, Sugiyo's products were shockingly good.  I am so used to the surimi products in our stores that are like pressed logs of mystery fish that resembles string cheese and not fresh crab.  Sugiyo is stepping up and finally delivering a product that I would proudly serve.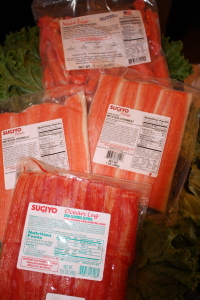 Finally, if you try one new thing this year.  Please try American Tuna.  A family owned pole and line fishing company specializes in one of the best specialty tunas I've ever tasted.  The tuna is literally put in the can and pressure cooked.  So the oil found in the can is not added it is actually the natural oil pulled from the fish.  You don't want to drain it, you want to mix in all those Omega 3's and get some vitamins!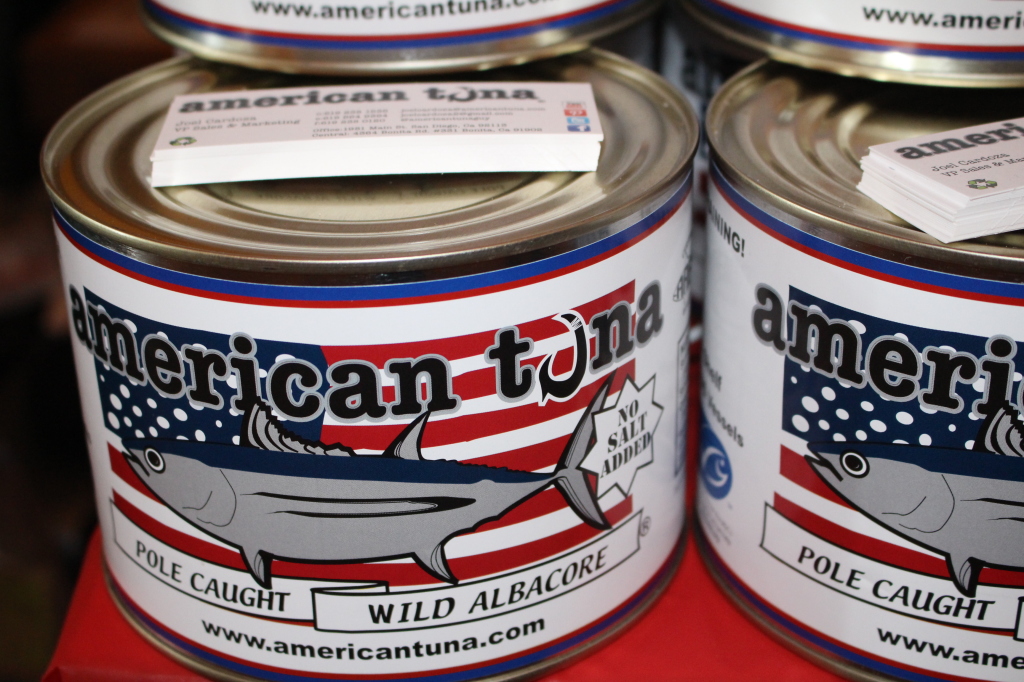 The knowledge the folks at American Tuna shared with me made me excited for tuna.  They really do have an incredible product and I hope more of our stores start carrying it.
I had a great day learning but was glad when the bell rang at the end of the day.  I really hope to share some of my notes with my local restaurants and stores so that they can take advantage of some of the great food I tasted thanks to the folks at Fortune Fish & Gourmet.