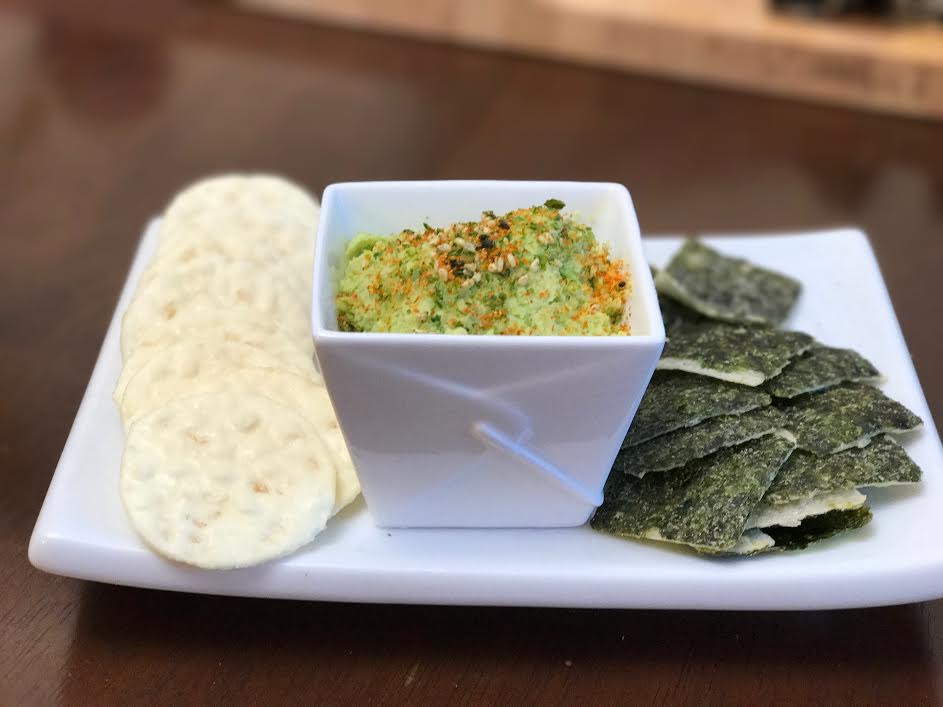 It is award season (if you are a fan of TV and movies) and Super Bowl time (if you like sports) which means only one thing….time to make snack foods.
I, personally, don't entertain much but I still like to have a couple of awesome snacks up my sleeve in case we have to go somewhere.  (I sometimes have snacks up my sleeve when I go to the movies too but I'm not sure I should discuss that.)
The hard thing is when you ask your hosts "what would you like me to bring" it usually becomes a volley of suggestions.
Me: "How about a cheese plate?"
Host: "I'm doing that."
Me:  "How about a good cheese plate?"
Host: "Barb, stop being a snob."
Me: How about something with veggies?
Host: "It is a party, not a weight watchers meeting."
Me:  "How about spring rolls?"
Host: "You've brought those before.  Maybe you can do something simple like sushi?"
Me:  Silence
Host:  "I know, you can make hummus.  You always make great hummus but can you make it interesting?"
Me:  "Interesting?  Challenge accepted! BOOM!  I'm gonna kill this!!!" 
Host: "This is why you aren't invited out more."
Me: I've already stopped listening because I'm coming up with hummus concoctions in my head.
The cool thing about hummus is that you can really make a lot of varieties.  The basic hummus is garlic, tahini, olive oil and a base of chickpeas.  You can add in things like olives, red peppers and caramelized onions to zazz it up.  You can use some different vegetables like roasted mushrooms, avocados, roast carrots or beets to change the color so you can make a colorful plate.  (Mushrooms aren't really pretty in a hummus but I like the dark color you can achieve.)
But today I am going to do something easy and change the base and not use chickpeas.  I'm going to use edamame.  Edamame hummus is exciting because you achieve a vibrant green color and you use miso paste INSTEAD of tahini.
It isn't as nutty as "regular" hummus but the miso gives it a richness and saltiness that makes you feel like you are indulging in a snack food.
The best part…IT IS EASY.  With a bag of frozen, shelled edamame steamed in the microwave, you can have a great appetizer for a party in about 10 minutes.  The other benefit is you can serve it with rice crackers and it will be one of those unique dishes that no one else will bring.  It might even be good enough to get you invited back!
Edamame Hummus
Ingredients
1 cup frozen, edamame, steamed per package instructions (The package sizes vary.  I think this was an 8-ounce package)
2 Tbsp miso paste
1 large clove of garlic
2 Tbsp yuzu (you can use lemon juice)
½ Tbsp sesame oil (toasted)
2-4 Tbsp water
Garnish Suggestions: A little sesame oil, sesame seeds, nori, rice crackers, a shake of togarashi for spice
Directions
As said, cook edamame per package instructions.  Reserve a couple to the side for the garnish.
In a small food processor, twirl the garlic.
Add the edamame, miso paste and yuzu.
Give it a twirl or two and then slowly drizzle in the oil.
Slowly start to drizzle in the water until your reach your desired consistency.  Taste.
You can increase the saltiness by either adding some salt, a little more miso or even a dash of soy.  (The soy may dull the color a little bit.)
Garnish and serve with rice crackers.