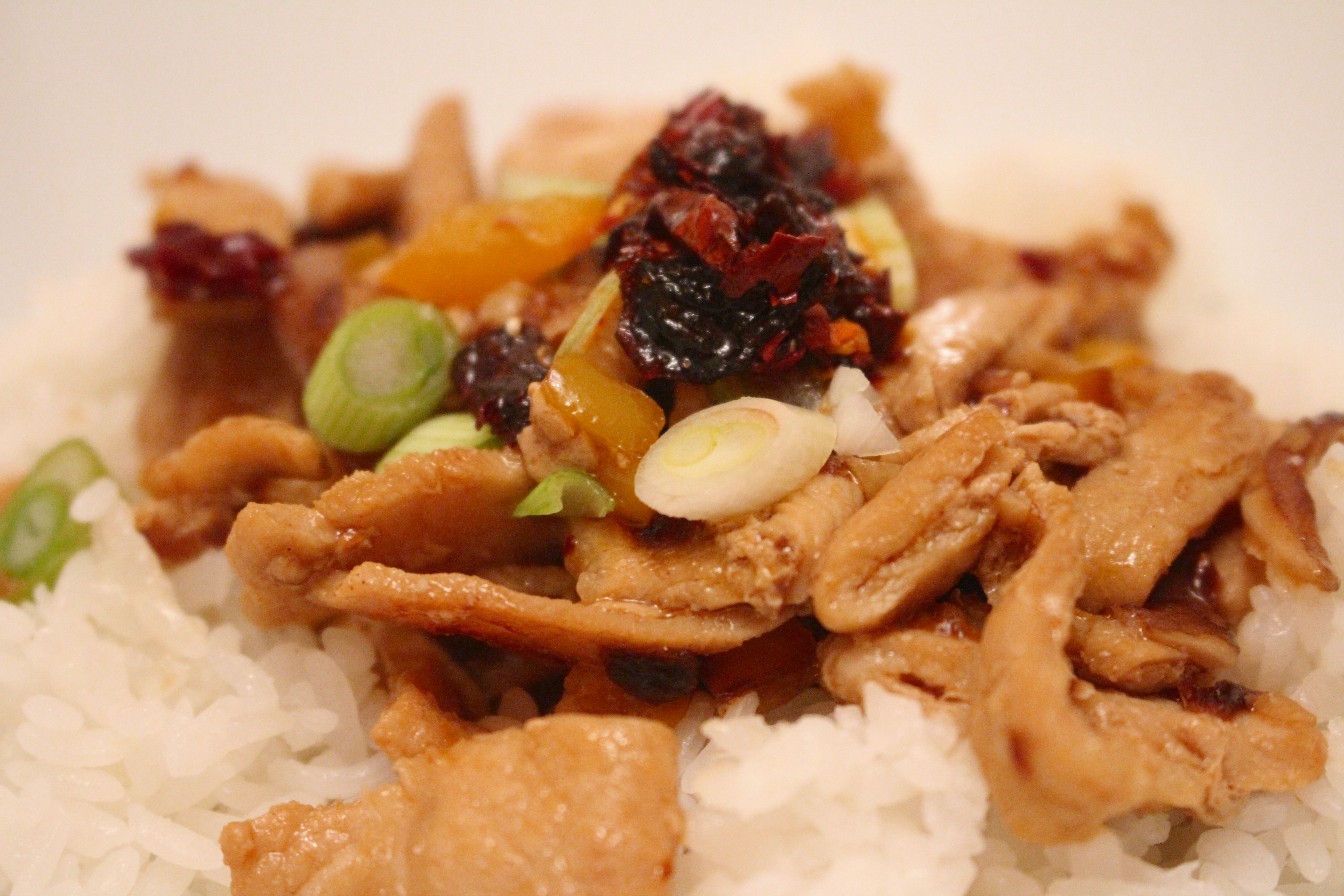 Why is it in some families there is ALWAYS that one family member who everyone just loves. It could be the person with the biggest house and nicest car. It could be the one who has the sweetest kids. Heck, it could even be the one who has the best taste in music.  It can be anything.
We all know who that person is but there is an underlying contempt for that person too.
This is how it was in the Tso family. The Tso family, you ask??
Once upon a time in the 1800's there was a family in China. (The "once upon a time" beginning is to let you know, I'm winging it and making this story up for the most part.)
The Tso family had 3 boys but it was the youngest one who was the favorite. (This is true about most youngest siblings.) He was clever and had a thirst to learn about everything from agriculture to military tactics. He started school at the age of five and even learned the Confucian Classics before most kids his age.
He continued on with his education and long story short…one day became a very well respected General…General Tso. Have you heard of him?
Well everyone loved General Tso and the chicken he brought to the family potlucks EXCEPT his cousin. His cousin didn't like bite-sized pieces of fried chicken covered in sauce or the little nubs of broccoli that were all tossed together.
Cousin couldn't stand the stubbornness of General Tso. (Or the fact that he made everyone call him General.) Overtime they'd get together and he'd ask General Tso if he could bring a different dish, the General would say no. It had to be the chicken and the entire family would adhere to his wishes.
It was so frustrating to Cousin because he just didn't know how to get his voice heard. You see…Cousin was not a military man, he was a farmer. He was just simple and kind. He loved the outdoors and feeding his neighbors. His family loved him but it just seemed like he was always looked down upon.
Cousin so wanted to bring his favorite dish too but Cousin knew no matter what happened, the family would push it to the side and eat General Tso's chicken just to please this high ranking family member. Poor Cousin.
This went on for years until the year one his brothers brought along a colonel he met who was visiting from an American army. He went by the name Sanders and seemed like a nice guy until he did the unthinkable.
Colonel Sanders saw all the fresh chickens ready to be made into General Tso's chicken and he took it upon himself to separate the chicken into pieces like wings, thighs and breasts. He grabbed 11 herbs and spices, fried it all up and tossed it in a bucket on the table.
Everyone was furious!!! How could he do such an outrageous thing to the poultry that was meant for the family meal of General Tso's chicken?
Well Cousin saw this as his opportunity to be the hero. He knocked on his neighbor's door (the grumpy lady) and got some of her special chili sauce. Cousin then ran to his garden picked a peck of peppers. He went out back and grabbed some of the pork that he had just butchered that morning. He took his basket of fresh foraged shitake mushrooms and was ready to show his family his special meal.
While everyone was still screaming at Colonel Sanders, Cousin got to work. He started to cook his ingredients in the wok and the aroma overtook the family. They slowly merged into the kitchen and grabbed pieces of the pork with their chopsticks. (Colonel Sanders snuck out the backdoor and his seat at the table was taken by the grumpy lady from next door.
Each bite they took was received with a nod of approval and a pat on the back. For the first time, Cousin was allowed to serve his dish at the family meal.
Everyone was laughing and enjoying their meal but Cousin would not be happy until General Tso gave his thumb's up. General Tso stayed hovered over his bowl at the head of the table and didn't look up. This was the first time in his life he wasn't the center of attention but he was a man of honor and knew what he had to do.
To Cousin's surprise, General Tso stood up from his seat and grabbed Cousin's hand. Cousin was at first scared but then General Tso did the unimaginable; he pulled Cousin to him and gave him a hug. General Tso then allowed him to take the seat at the head of the table and relish in the joy he brought their family.
Cousin was overwhelmed and held back his tears. He took the seat of honor and looked at his family. This was the day he waited for.
After that day, family gatherings were never the same. Both General Tso and Cousin were allowed to bring their dishes and they lived happily ever after!
Cousin Tso's Pork
Author:
Grumpy Lady is officially called Lao Gan Ma Chili Crisp but it most recognizable in the stores as the jar with the lady who frowns on it.
Ingredients
Marinade
1 egg white
2 Tbsp Ponzu
1/2 lb of thinly sliced pork (you can take a tenderloin and slice it super thin)
Sauce
1/2 cup chicken broth
3 Tb ponzu
2 Tb Rice Vinegar
1 Tbsp brown sugar
2 tsp Grumpy Lady Chili Crisp
StirFry
Peanut oil
3 cloves minced garlic
1 inch nub of of fresh ginger, grated
2 yellow peppers, diced
1 tsp of cornstarch mixed with 1 Tbsp of water
1-2 green onion, chopped
Extra Grumpy Lady Chili Crisp
White rice
Instructions
Whisk egg white and ponzu.
Add pork and let marinate while you put together the other ingredients.
Mix all the sauce ingredients in a small bowl and set aside.
Heat a medium to large non stick pan over medium high heat.
Add a little peanut oil.
Stir fry the pork in batches until fully cooked and remove from pan. (Do not overcook because it is going to go back into the pan.)
Add a dash more peanut oil to pan.
Add garlic and ginger.
Cook about 1-2 minutes.
Add Peppers.
Stirfry until tender.
Add sauce.
Bring to a boil.
Stir in cornstarch mix.
Allow to thicken about 1-2 minutes.
Add pork back to the pan. Stir fry for another minute.
Serve over rice with some green onion and a dollop of more grumpy lady chili crisp.