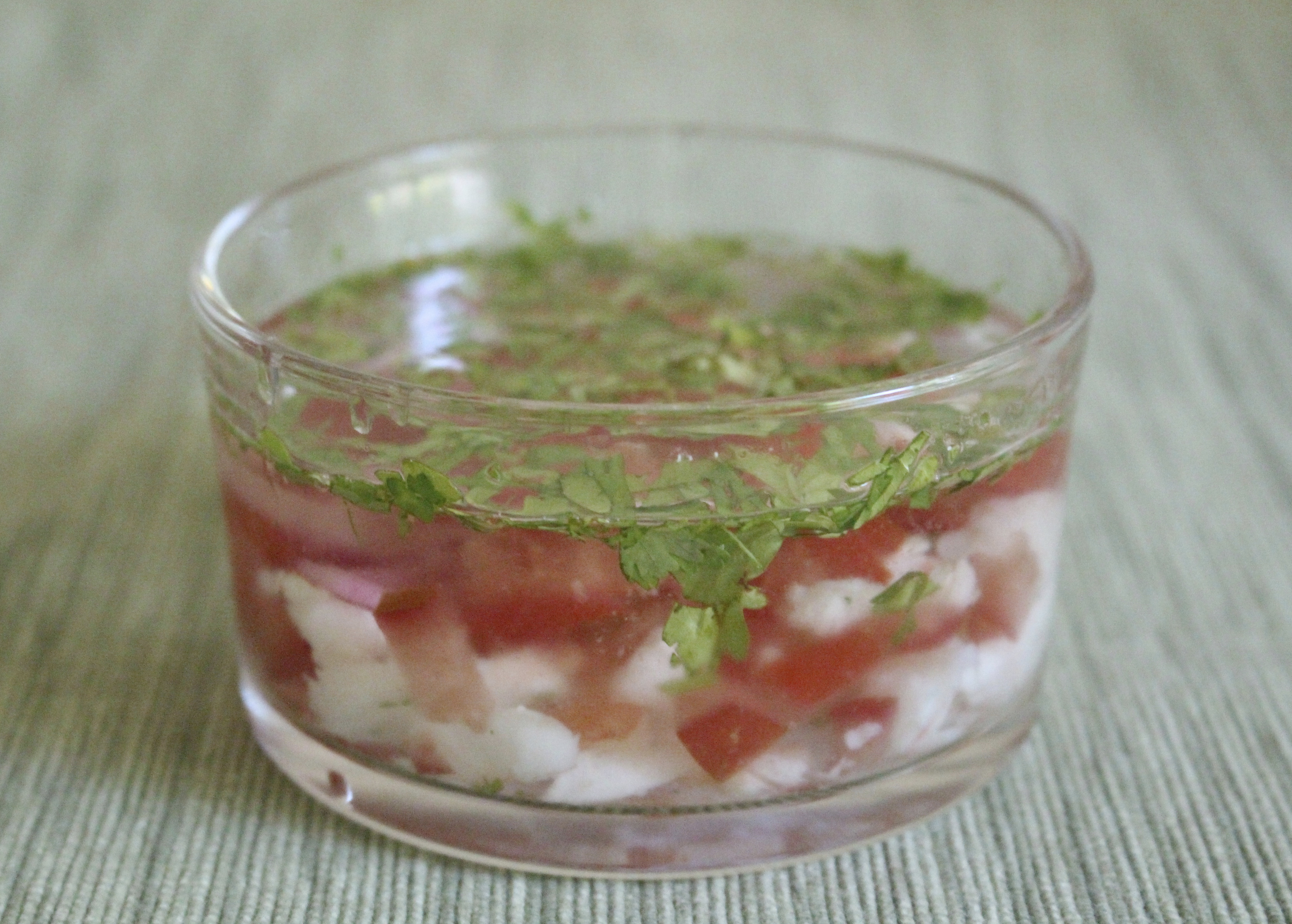 Happy July!!!  Any big summer plans?  Do you like to just hang out at home and avoid summer crowds?  Or maybe this is the only time of year you get off work so you take a big vacation? I like the mini-stay close to home vacation.  I feel like I'm getting away but I still pack like I'm going on a safari.  (Actually, I think I pack like the Howell's from Gilligan's Island.  I don't have any boas or gowns but I do have my bag count usually outnumber my days away.)
We went on a trip the other week out east to visit some family.  I knew it was going to be a low-key trip so I am really impressed with how well I packed.  (1 suitcase/1 bathroom bag….oh…and a bag of crafts….and a bag of emergency condiments.)
The best part of traveling for me is exploring food from different areas of the country.  I could spend my whole trip googling menus and going to grocery stores.  If it is just my husband and I traveling together, he pretty much humors me.  (I think he has started to enjoy this obsession too.)
When we are traveling with other people or visiting people, I always feel on my best behavior not to be too food centric.  Most people like to eat good food but they probably don't analyze it like I do.
On our recent trip we had the privilege of staying at my aunt's house with her family.  She made us some terrific meals and I was thrilled to eat home cooking that was so delicious and fresh.  (I'm not directly saying other homes we have stayed at don't serve good meals but there is a reason I travel with a lot of granola bars and pepto!) 
My aunt's meals were really super but there was one soup she served that she didn't make that I fell in love with. She bought it at the Farmer's Market that knocked my socks off.
When she told me about it and I thought it sounded good….I didn't know I would spend the next 2 weeks obsessing how to recreate the magic!
Are you now wondering what the soup tasted like?  Well let me tell you….it was like a gazpacho in the sense it was cool and fresh. There was a tomato-y essence but it wasn't a tomato broth…it was a shrimp base broth.   It was not as thick as a traditional gazpacho but it had an undeniable taste of summer.  But it was not a gazpacho….it was something else.
The soup I was served reminded me of the juice that is usually left in the bottom of the dish of ceviche.  (Ceviche is a citrus based dish where the fish is actually left in the acidy juice long enough that it gives the appearance that it is cooked.)  It was mildly shrimpy, tart and had flavors of things like cilantro and onion.  The really cool thing was that the broth was super clear….it was a thing of beauty.
So when I got home, I went into full research mode.  I was really challenged and couldn't find a recipe that matched what I thought I ate. Hmmmm.  Dilemma.
I instantly left "vacation" mode and hit my kitchen in full force.  First step, make the broth.  I made a broth that was pretty basic with bay leaf, red onion, garlic, cilantro lemon juice and peppercorns.  I let it simmer for an hour.  I then used this broth to poach my shrimp.  I did a very light simmer and cooked the shrimp until they were just done. Shock the shrimp so they stop cooking.  (I find a good dirty joke is the best way to shock a shrimp…they are very modest creatures and embarrass easily.)
I took a taste of the broth….good but not there yet.
I strained the broth and let it chill.  I wanted to add some tomato flavor but I really didn't want it to come out like a glass of tomato juice.  I cut up a handful of tomatoes and placed them in layers of cheese cloth.  I tied a knot and balanced the bundle over a glass and let it sit overnight.  The next morning, I awoke to about a cup of beautifully clear tomato water…..and I added this to the broth.
I tasted the broth again and added a little more lime….tadah….I think I have the taste!  (Touchdown!!!!  I did a happy dance and regrettable slammed the tomato cheesecloth package onto the floor like I was spiking a football.)
The final touches were to add some cilantro, chopped up shrimp and diced tomatoes.  A smidge more of lime and some salt….and I had the soup I will forever call cevicho.
There were a few differences….I forgot to add the avocado bits but honestly, I didn't miss them that much.  I chopped up my shrimp because it is just a personal preference of mine to have smaller pieces on a soup spoon.  My husband said the original was a bit stronger in shrimp flavor in the broth but I liked the subtleness of mine.  And finally, I pickled my red onion in lime juice because I like a really strong hit of sour every now and then.
I really appreciate seeing my family but it was an added bonus to be introduced to a great new dish this summer!!!!!
Cevicho (That is my madeup name….not very creative)
Broth Ingredients
6 cups of water
1 cup of white wine
1 bay leaf
1 red onion, cut into eighths
4 cloves garlic, peeled and sliced in half
juice of 2 lemons
1 Tbsp of salt
A few sprigs of cilantro
1.5 pounds of uncooked shrimp (devein it)
3 limes
1 small red onion, thinly sliced and squeezed with lime, set aside overnight
4-5 large tomatoes
Broth Directions
Put all of the ingredients EXCEPT the shrimp into a large nonreactive pot.  Put on low and simmer for about an hour.
It should be very clear and unmuddled.
Bring to a slow boil and add shrimp.
Remove from heat and let the shrimp cook about 2-3 minutes.
Immediately, dunk the shrimp in an ice bath.  (You can shell them now if you want.)
Allow the broth to cool down a little, strain and let cool in fridge overnight.
Meanwhile, take 4-5 large tomatoes, quarter them and give them a sprinkle of salt.  Place them on the center of four squares of cheese cloth and then tie it in the center.  I put a wooden spoon through the knot and balanced it over a large glass overnight.
Ding.  It is morning.  Time to put this all together.  Add the tomato water to the broth and taste.  I added the juice of two fresh limes because my tomatoes weren't very acidic.  (They were store-bought….sigh.)
The soup
Ingredients
Diced cooked shrimp
A handful of diced cilantro
3 roma tomatoes seeded and diced
pickled red onion
avocado, diced
lime slices, optional
Directions
In about 6 small bowls, divide the ingredients into each bowl.  Ladle the broth over the ingredients gently and serve with some extra lime slices.
You may not use up all of your ingredients in each bowl.  Make sure you have more broth than chunks if that makes any sense.  You want it to by very brothy.  (If you have extra ingredients, you can have a nice snack later.)
I'm pretty sure that I can do this in less steps in the future.  I wasn't sure if I should try to cook the tomatoes in the broth or not but I'll continue to experiment….because that is like a vacation to me!!!!  :).