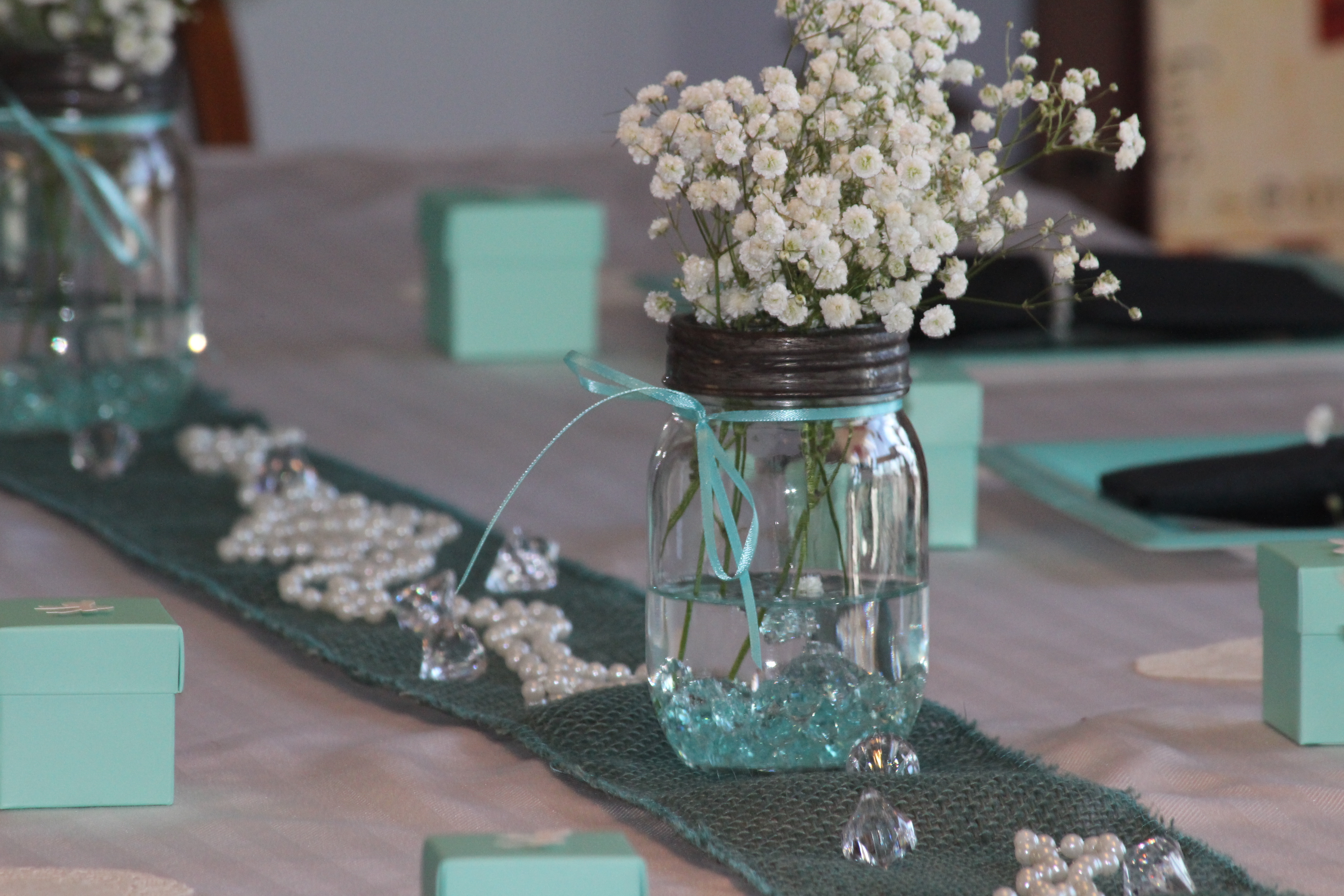 Love stories. Some of us can't get enough of them. Some of us hate them. There are ones with happy endings and those that make us cry at the mere thought of them. They can make us love people more and there are some stories that make us realize we aren't being loved right.
I started thinking about love stories this past weekend because I threw a bridal shower this weekend for one of my dearest friends, Virginia. (I call her my Best Friend in Idaho aka my BID and I'm her BIN.)
She will be getting married in a couple of months and I have the honor of being by her side at the alter. It is a moment she and I have talked about for years. We have wished for her happy ending (the wedding….not the other kind of happy ending….because this is a family friendly blog.)
But I'm not going to talk about HER love story with her future husband; I want to share the love story between us. I met Virginia at MY wedding in 1998. She was just a teenager and was there with her family. Technically, she is the daughter of one of my husband's dad's first cousins. (I'm sure there is an easier way to explain it like 2nd cousin once removed with pliers or however that kind of stuff goes but that never made sense to me.)
Like any wedding, there are a handful of things that went wrong. The weather was too warm. (Okay it was downright hot and there was no air conditioning.) The make up artist couldn't find the house. And the florist didn't show up!
Luckily, one of Earl's aunts and cousins ran to the local grocery store and whipped up a quick bouquet for me. (I have a love story with this aunt too but that is another blog.)
It came time to toss the bouquet. All the single ladies bunched up and I lobbed my bouquet over my shoulder.   I heard the squeals of excitement and saw that a young beautiful girl caught them. She had a smile that lit up the room and I sort of laughed thinking it was cute that this teenager caught my flowers and she probably wouldn't get married for a few more years.
What I didn't know at that moment that this was going to be a moment we would cherish for years because after Virginia caught my bouquet, she gave it back to me. It was a gesture of kindness because she had heard the story of the florist bailing out and wanted me to have some flowers to dry as a memento of my special day.
It was such a sweet moment and it warmed my heart on that day.
As it goes in families, Virginia and I bumped into each other at other family gatherings and at weddings and somewhere in there we became friends. The funny thing is that we never lived near each other so a majority of our time getting to know each other had been over the phone or via email.
We shared our hopes, dreams and fears. We would tell stories about boys, our family and pets. We encouraged each other on a regular basis and I can't leave out the countless hours of laughter. To sum it up, it is what a friendship is all about.
So when it came time to throw her a bridal shower, I wanted to do something that showed her that I loved her and she means the world to me. What I didn't know I was going to do is turn into Bridesmaidzilla and go absolutely bonkers while planning this party!
Between my own creative attention to details and the devil known as Pinterest, I threw together a "little" Breakfast at Tiffany's party for her and the members of her family.
There were 4 generations of Virginia's family represented at the shower and it was a privilege for me to watch them all enjoy each other's company and countless years of love.
The signature Tiffany blue color adorned every table and I added baubles to the flower vases to make them sparkle. I even handmade some napkin rings out of fake pearls. (This is sort of where Pinterest took control of me and forced me to spend countless hours with a glue gun, paper punch and chalk markers.)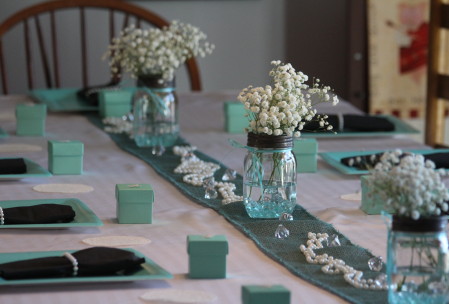 The menu included my infamous breakfast casserole (recipe below), candied bacon, Amish crack (aka the best donuts ever), delicious cinnamon rolls, my spinach salad (click here for the blog with this recipe), yogurt parfaits and a mimosa bar. (With some fauxmosa ingredients for those of us who don't drink.)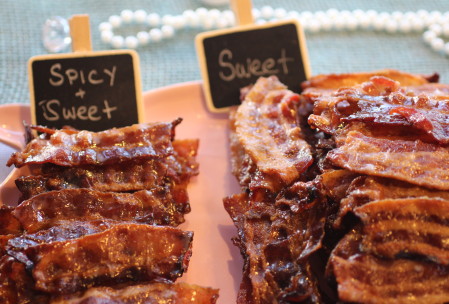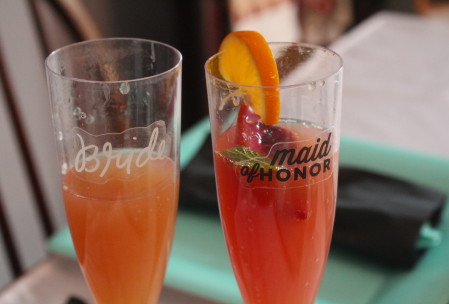 I am not a confident person when it comes to this kind of stuff but I felt so proud as I received the accolades for throwing a great party. (I also patted myself on the back enough that I think I need a chiropractor to get realigned.)
I don't think either one of us could have ever imagined this friendship and how it developed over the years but that is what makes a great love story… of two amazing friends! Best Wishes Virginia….I can't wait for YOUR big day!!!!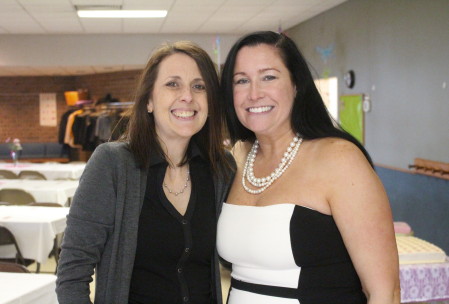 Bestie Breakfast Casserole
Easy overnight breakfast egg dish that pleases the masses! One 9 x 13 fed about 16 ladies at a brunch with other options. One 9 x 13 feeds about 4 men who weren't invited to the shower.
Ingredients
7 eggs
1 cup half and half (or 1/2 cup heavy cream/1/2 cup skim milk)
1 teaspoon of Italian seasoning
1 pound pork breakfast sausage
3 green onions chopped
1/2 of a red pepper, diced
1 cup of cheddar cheese
6 slices of dried bread. (I usually roughly cut up the bread and let it sit on the counter a couple of days. You want it hard!)
Pat of butter
Instructions
In a small bowl, beat eggs, half and half and seasoning together, set aside.
In a medium skillet, brown sausage. Remove and drain on paper towels.
In the same skillet, sauté the pepper pieces and green onion. You want to cook it just enough to soften it and just start to get brown.
Mix it with the drained sausage.
Butter a 9 x 13 pan.
Lay bread slices so the entire bottom is covered in a single layer. Depending on how big your chunks of bread are, you may have some leftover….that is okay. The goal is to just cover the bottom not layer it.
Spread sausage mix over the top.
Spread the cheese.
Slowly pour the egg mixture, cover and refrigerate overnight.
In the morning, bake in a preheated oven (350 degrees) for about 30 minutes.