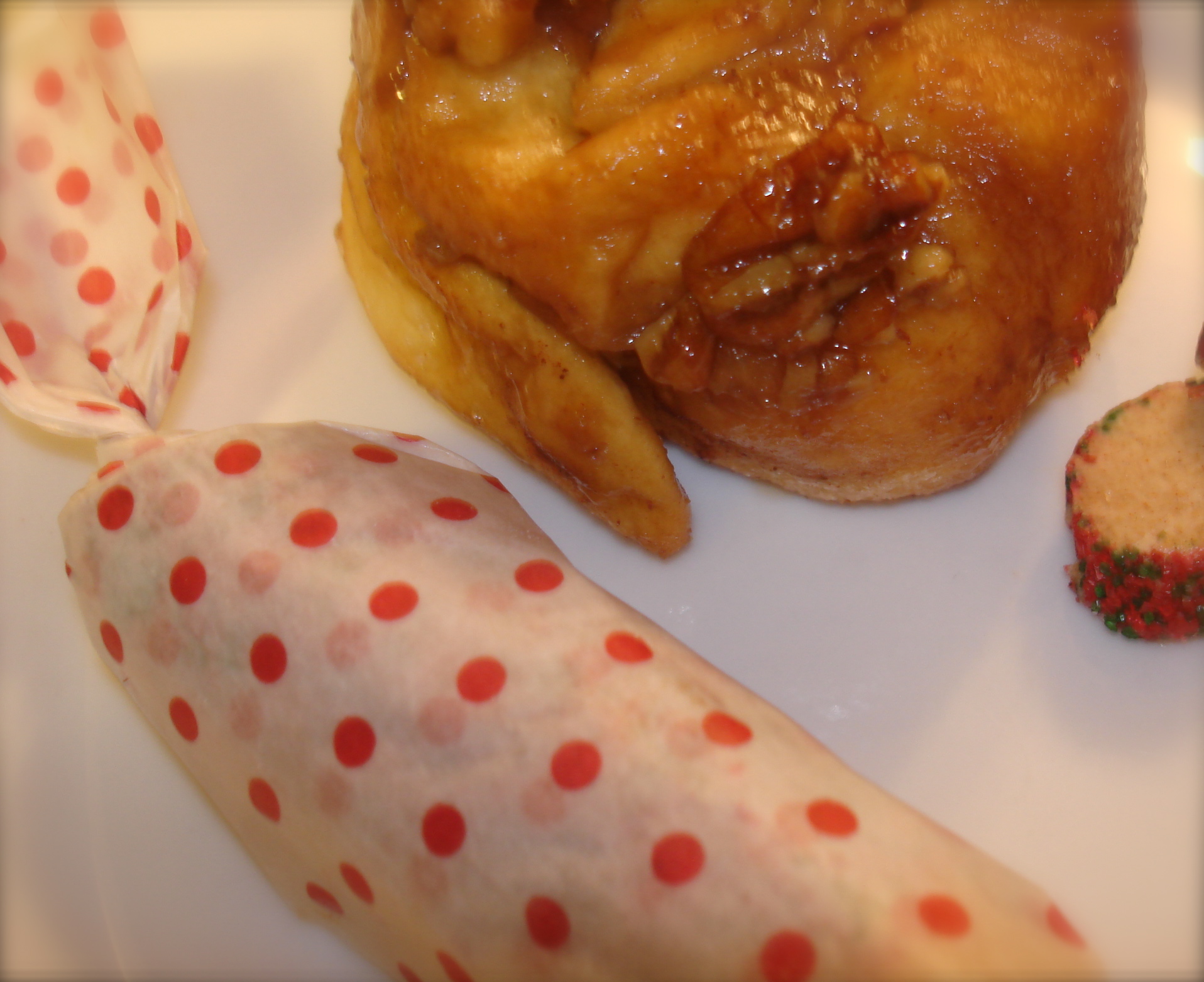 Twas a few days before Christmas and I must confess
My baking's not done and my house is a mess
My nights have been filled and I've been quite sick
I haven't given much thought to dear old St. Nick
I started to worry about passing out treats
To all of my neighbors who live on my street
Cookbooks I searched for easy, simple food
But nothing I found would suit my foul mood
When out in the kitchen arose a loud clatter
My recipe binder fell and started to splatter
I sorted the papers with my OCD
And all of a sudden it came to me
Sticky buns would be nice and cheery good measure
It's a morning treat that brings great pleasure
But one more thing would make it like no other
A sweet cream cinnamon compounded butter
My afternoon was spent in the kitchen with yeast
I hope I satisfy my inner baking beast
I am finished but still in some disorder
I hope I'm not recruited for the show Hoarders
This post is a bit silly and a little bit trite
I thought it was the best way to celebrate the night
So Merry Christmas to friends, family and the rest
May your holidays be perfumed with holiday's best
Compound Cinnamon Butter
Ingredients
1 stick butter, softened but not warm
1 tsp granulated sugar
1 tsp cinnamon
Sanding sugar, Christmas colors
Directions
Place butter in small bowl and add sugar using a fork.
Stir in cinnamon.
Place mixture on a piece of wax or parchment paper.
Form a small log and roll in sanding sugar.
Wrap in fresh wax paper and refrigerate until solidified.
Hand out with warm sticky buns!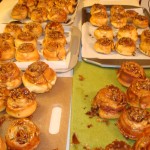 I know many of you will want the sticky bun recipe.  It is one I copied in the kitchen verbatim from a class.  I will try to get permission to post it for a future blog.  I'm sure your favorite recipe will go along perfectly with my butter!