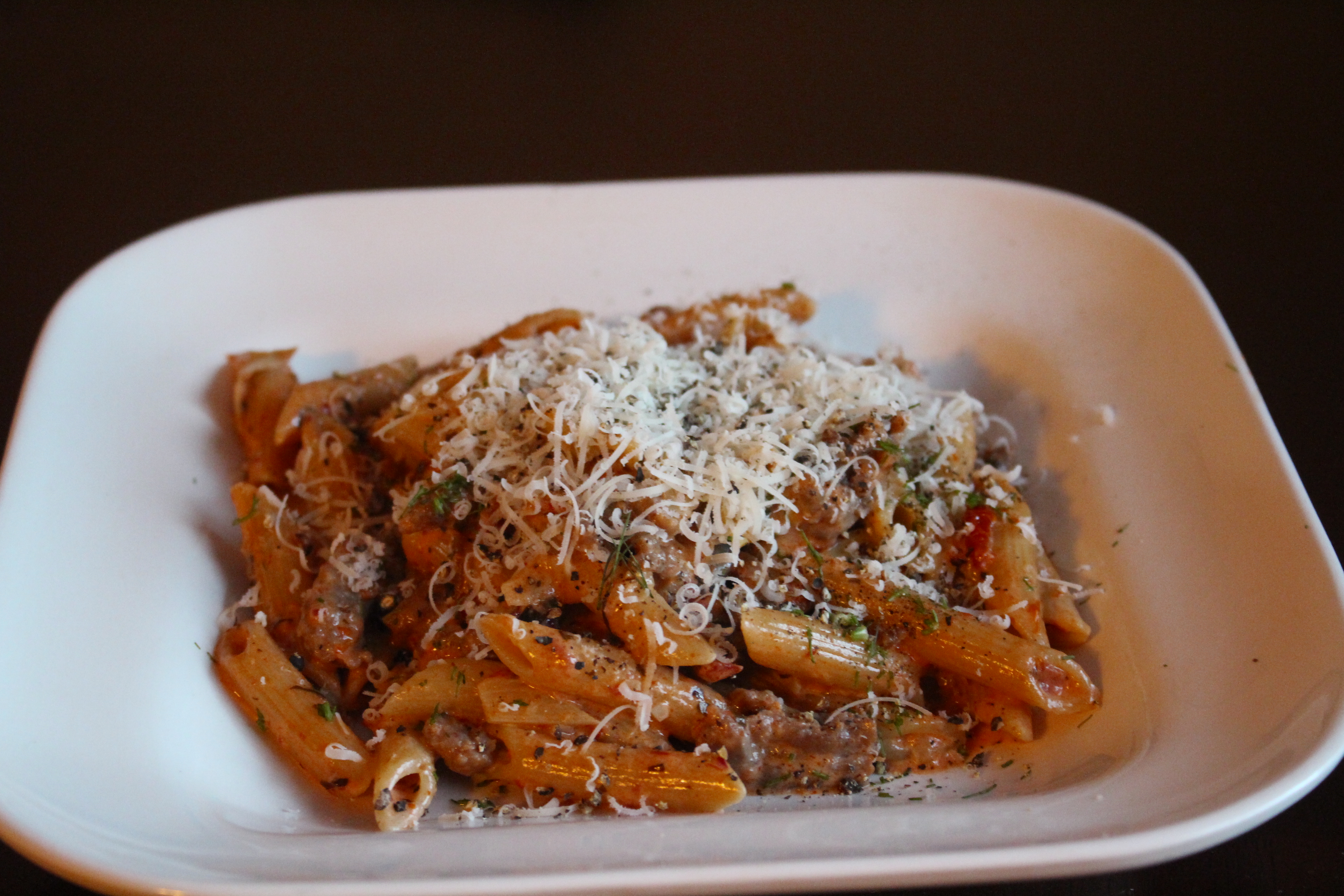 I'm a thief…a no good rotten thief!!!
Now before you start looking at FBI posters for my picture, let me say what I'm guilty of. I steal from restaurants….kind of.
You are probably saying "Barb, you can't "kind of" steal. You either do it or you don't!" Let me tell you what I steal before you throw me in the slammer to go live a life of commissary treats and pruno. (If you are unaware of pruno. It is a hooch made from fermenting fruits and very popular in prison. I learned of it from countless hours of watching the TV show Lockup!)
It isn't like I have a trunk full of cloth napkins, salt & peppershakers and soy sauce bottles. I never take soupspoons, cocktail forks or steak knives. And it is safe to say that I won't fill my purse with creamers, raw sugar packets and crackers. (I did work at a restaurant once where someone stole the toilet paper!)
I steal "concepts" for recipes.   I love to look at menus and then try to recreate the dish that is in front of me.
I have been known to beg a chef for a recipe and a good handful of them will share with me.  And if they are kind enough to let me "borrow" their recipe, I won't publish it as my own.  (I may steal a recipe concept but I'm not that big of a creep to say it was my own!)
It doesn't work all the time and so I have the challenge of trying to do it on my own…and it doesn't always work. I can't recreate the magic of Spanish dishes or Indian curries. Soups can be challenging since they don't always list all the ingredients. And spice blends can be disputed on a well-seasoned piece of fish and steak.
But give me a pasta dish on a menu and odds are it will be on my table the next week! Like a cat burglar, I make notes on how the menu describes the dish. I may even take a picture of the menu or print it up off the Internet. It is kind of like recipe larceny.
I poke around the plate searching for the goods that are on the plate. Is that an onion or a shallot? Does that taste like veal or beef? Has the tomato been roasted or was it raw? I leave no fingerprints as I sneak an ingredient list into my memory.
My misconduct is minor and would probably allow me an early parole but there are times that I feel guilty. But then again I'm just rolling with the concept that imitation is the sincerest form of flattery. Right? (I'm sure all deviants justify their wrongdoings. Maybe I do need some metal bracelets!)
All this came into mind when my hubby brought home dinner the other night. It was a simple but amazingly tasty pasta dish from a local restaurant. I liked it so much; I made it later that week so I could eat it again.
I felt a little remorseful at first but after my belly was full, I felt this crime is worth my time….in the kitchen…not the slammer!
Salsicca Penne
Author:
Our local Italian favorite, Enzo's, has this on their menu. Mine is a little different but I thank them for given me the motivation to combine all these ingredients!
Ingredients
1 Tbsp chopped garlic
2 shallots, chopped
4 ounces of artichoke hearts, sliced up
1/2 pound of Italian sausage (your choice of mild or spicy)
4 ounces of sundried tomato pesto (this was a small jar)
8 ounces of penne
Olive oil
Parm
Fresh ground pepper
Instructions
Cook pasta per box instructions. Do not over cook because you will finish them in the pan so they will get a little more heat in the end. Reserve a cup of pasta water when you drain the pasta.
While pasta is cooking, in a large nonstick skillet, brown Italian sausage in some olive oil over medium high heat.
Remove from pan, sauté the shallots in the sausage drippings over medium. You don't want to brown them you just want to soften them up.
Add the garlic and cook another minute. Add the artichoke hearts and tomatoes.
Ding. Your pasta should be done. Add the drained pasta and sausage back to the pan. Add about 1/2 cup of the pasta water and stir it all up. If you want it a little saucier, add a little more water.
Give it a sprinkle of parm and a good crack of pepper and serve.