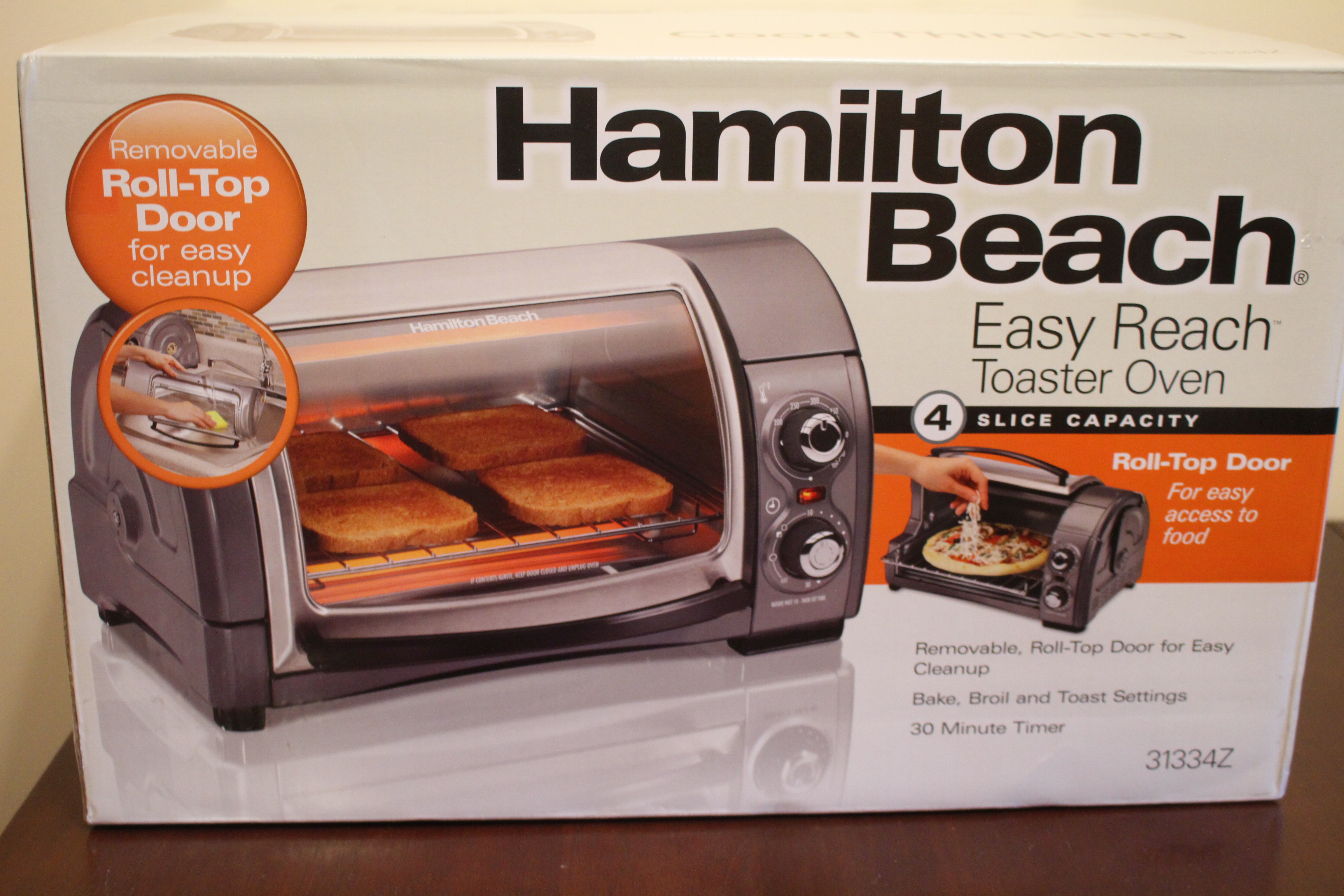 What is it about a toaster oven that makes everyone smile? Is it our childhood memories of our first tiny childhood ovens that cooked a cupcake with a light bulb? Do you have memories of being allowed to use it before you were allowed to use the "real" oven? Maybe it is just the fact that it is small and we love small things!!!
One of the first things I really remember making in a toaster oven were crabmeat melts. Besides they fact that they were super easy to prepare, our old toaster oven was a perfect size to cook a small batch. It never heated up the whole kitchen and it was efficient.
I started thinking about toaster ovens a lot this past week when Hamilton Beach asked me if I would like to test out their new Easy Reach 4-Slice Toaster Oven.
I haven't had a toaster oven for years so I couldn't wait to try it out.
Pros:
They weren't kidding when they said "easy reach." Instead of a door that opens straight up, this one rolls. This is great because it eliminates the extra risk of burning your wrist or hand when you are reaching in to pull out your food or turn it around.
Worried that having the lid in the oven is going to make it dirty faster? Hamilton Beach thought of that too and the door is easily removed. (It literally lifts up! I had a harder time removing the plastic from the box than I did removing the door to wash it!)
While I'm talking about cleaning, there is also a bottom tray that is easily removed so you don't end up with that "toaster effect" of a crumby bottom. (I have a crumby bottom but that is a different blog for a different day.)
The Easy Reach 4-Slice Toaster Oven toasts, broils and bakes. And to make it more efficient it has two rack positions so you can broil or bake more efficiently. The inside is generous enough to fit your favorite toast or a bunch of little toasts.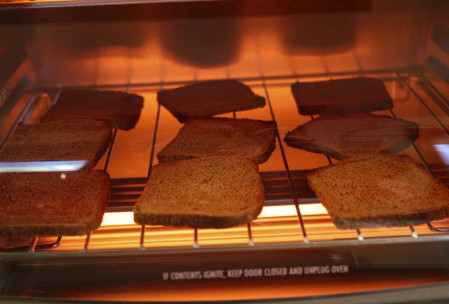 I thought the toaster toasted incredibly evenly and the broiler didn't seem to have "hot spots." (I did still rotate my toast per manufacturers advice.)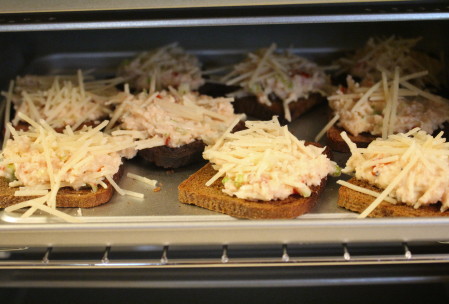 The other feature I like is that it didn't take up a ton of counter top space but it is roomy enough inside to cook a personal pizza. (I never like how little pizzas turn out in big ovens.)
Cons:
I did find that there was a bit of learning curve on the control panel. The panel does not match the instruction book exactly. Luckily I am not trying to build a rocket so it was easy to figure out after one attempt.
And if I wanted to be picky, I thought the power cord to be a little short.
So would I recommend the Easy Reach 4-Slice Toaster Oven? Yes. For the roll top door alone I think it is an awesome product. You can easily bypass the small learning curve with the controls for the ease of use and clean up once you figure it out.
Thank you Hamilton Beach for giving me an opportunity to try out another wonderful product from your line. And if my readers want to try one out, you can enter my Facebook contest to enter for a chance to win your very own! (Light bulb and cupcake mix not included.)