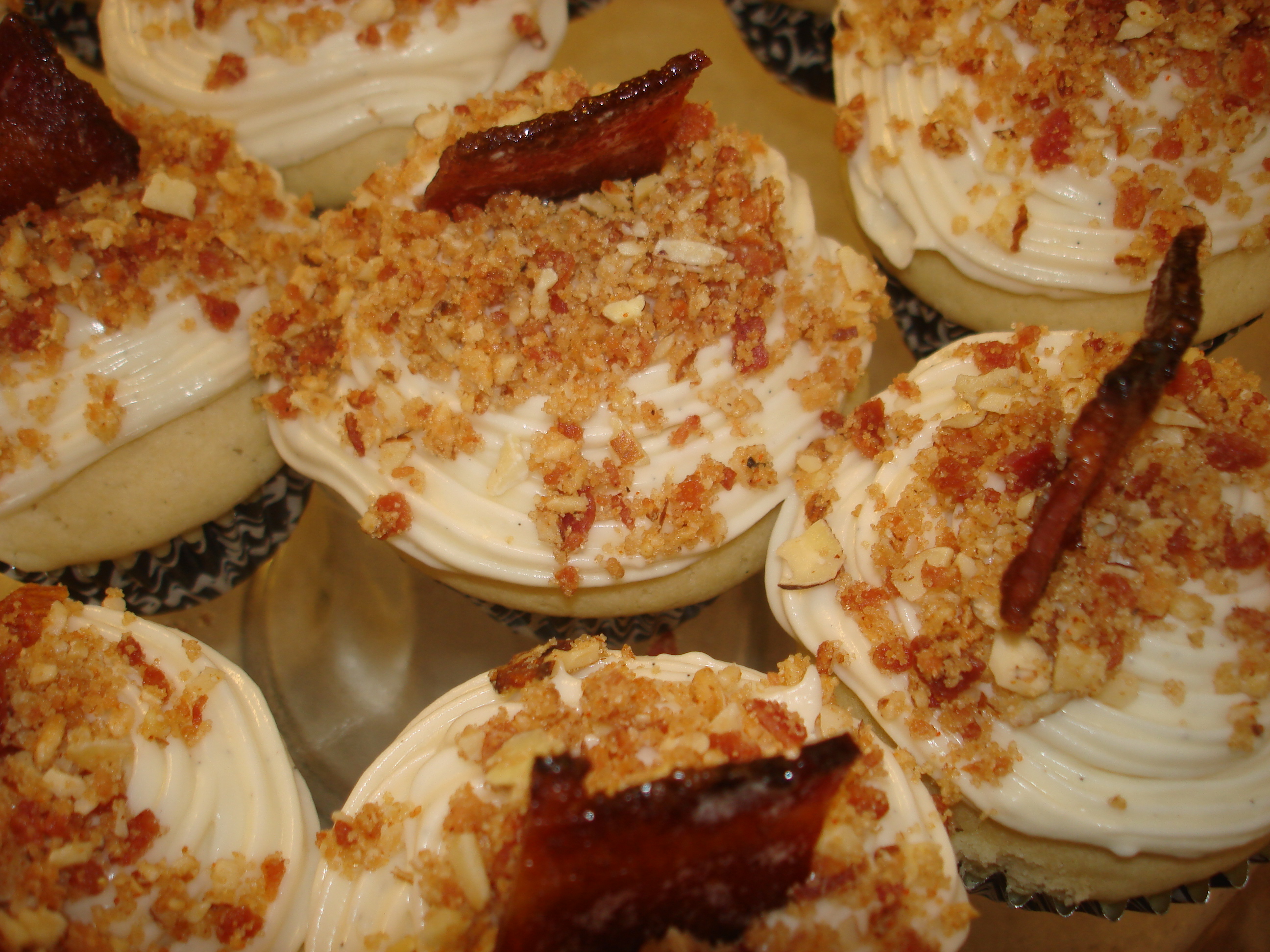 'Tis the season to bake or so that is what I am told but the big problem is that I really don't enjoy baking.  I may have tried out for Masterchef but I'm no Masterbaker!  (I think that is a late night show on Cinemax.)
I know my issue with baking is that you can't really get a feel of how the finished product is going to taste until it is completely cooked.  (You can taste but it is like reading the last page of a novel before you officially start a book.  It may be interesting but it just isn't right.)  I LOVE to taste my food and baking bursts that bubble of excitement in the kitchen for me.
I have to stop psyching myself out.  If I keep telling myself that I hate it, I will never be able to put the love in the food, right?  So today I channeled one of my friend's who loves to bake.  Jen is a wizard with cakes and all that is pastry.  Many people must need her strength.  What else would those WWJD t-shirts imply?  What Would Jen Do?  Right?
Well, Jen has a goal in 2012 of baking 52 cakes in 52 weeks so she has been posting all sorts of her inspirations.  (No pressure Jen, I know you can do it or else I'll mock you on the web).  A couple of her cupcakes were based on traditional breakfast foods (French-toast, pancakes, pizza) really caught my eye.  (She didn't have a pizza cupcake but that would be a challenge!)  But I can't have breakfast without my favorite breakfast protein…bacon.  WAIT!!  I just got inspired!  Why can't I make a maple cupcake with caramelized bacon?  No reason at all!!!
I surfed the web (and my pantry) and was able to mix and match a couple of recipes to come up with a moist and delicious a cream cheese frosted cupcake topped with a wonderful bacon crumble.  I was shocked at how satisfying the combination of the salty/sweet cupcake tasted.  (I confess I ate too many cupcakes in lieu of a real breakfast and am now feeling a bit wonky.)  It is a different flavor "profile" but it is just what the "masterchef" needs to get in the mood to masterbake!!  *My cupcake came out a little more like a muffin than a cupcake.  Looking back I think I "overbeat" it.
Maple Cupcakes Recipe
Ingredients for Cupcakes
2-3/4 cups all-purpose flour, sifted
1-tablespoon baking powder
1/2 cup (1 stick) unsalted butter, softened at room temp.
1 ½ cups pure maple syrup
3 large eggs, room temp
1-cup milk
1-teaspoon pure vanilla bean paste
Directions:
Preheat oven to 350 degrees F. Line muffin tins with paper liners.
Mix together flour and baking powder.
In a large mixing bowl (or your Kitchenaid mixer), cream butter until smooth.
Add maple syrup slowly and mix.
One at a time, add the eggs until each is fully mixed in.
Add in flour mixture.
Finally, slowly add milk and vanilla bean
Fill lined muffin tins, evenly.  Bake at 350 for about 17 minutes.
Set aside to cool on a rack.
Cream Cheese Frosting
Ingredients
8 ounces cream cheese, softened
1 stick of butter, unsalted and softened
1 ½ cup sugar
1 tsp vanilla bean paste
Directions
Using a hand held mixer beat cream cheese and butter together.
Slowly add sugar.  Taste as you go along to make sure it isn't too sweet.
Add vanilla and beat until smooth.
Put in a pastry bag to pipe onto cupcakes.
Bacon Topping
Ingredients
½ tsp cayenne pepper (if you don't like heat, add less)
2 TBsp brown sugar
3 TBsp toasted almonds
8 slices of center cut bacon, cooked until crisp.
Directions
In a small food processor, add all ingredients.
Process until they resemble a crumble not a powder.
Frost cupcakes with the maple frosting and using a small spoon add the bacon topping.
If you are going for a WOW factor, add a small slice of caramelized bacon!
It was funny, after I stopped talking myself out of it; I really started to enjoy myself.  I had music playing in the kitchen and just took my time and enjoyed the art of baking.  The results were rewarding and I'm grateful that I FINALLY figured out WWJD!