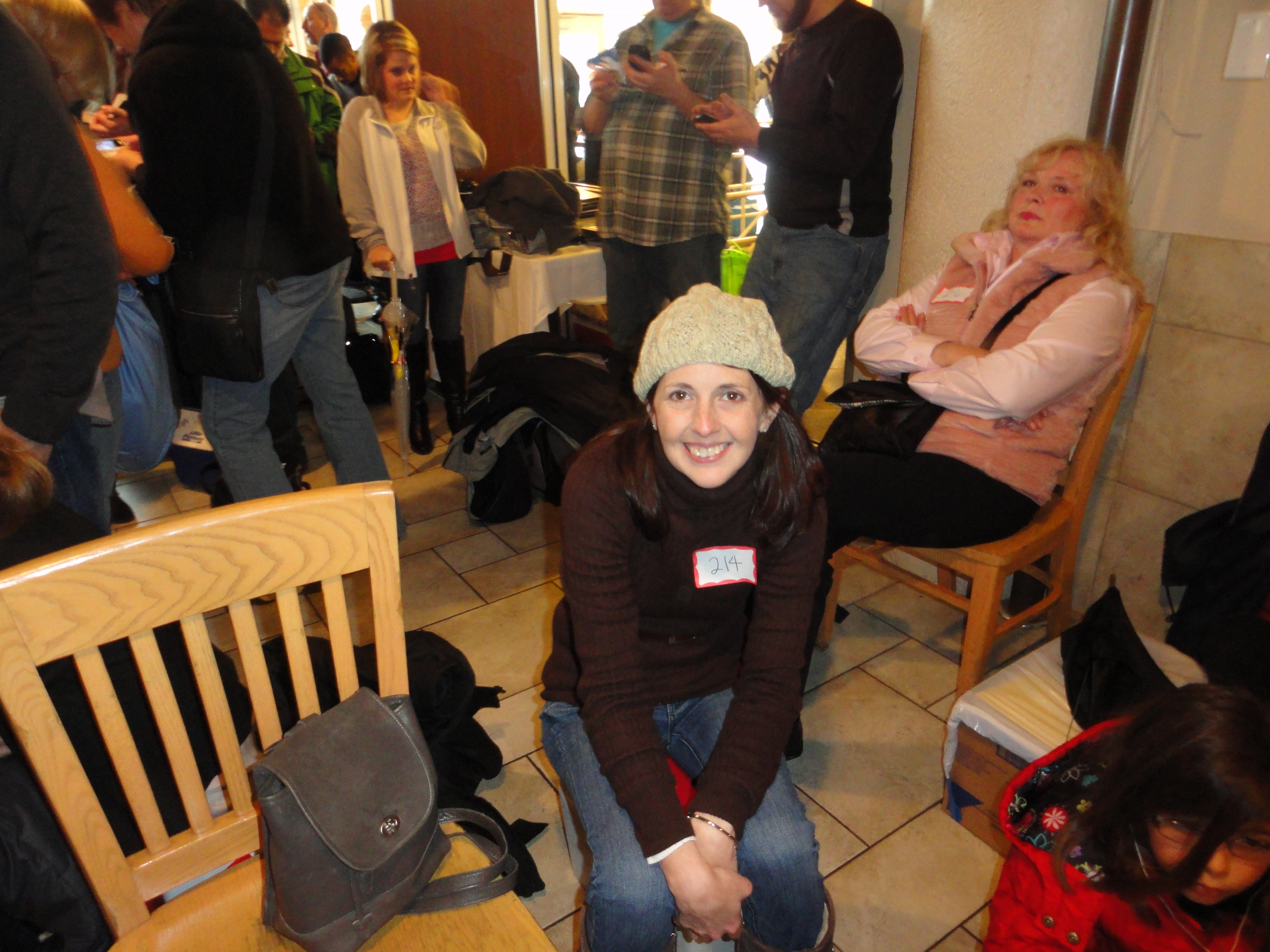 Part of being a "foodie" is taking risks.  Whether it is tasting an oddly named dish at a new restaurant or working to infuse new flavors, it is all a gamble on how it will turn out.
This weekend I decided to take a risk, I tried out for a reality television show.  The show is called Masterchef.  If you are not familiar with the show, it is a reality cooking show that pits amateur cooks from around the country against each other.  Oh, did I forget to mention that Chefs Gordon Ramsay, Graham Elliot and Joe Bastianich were the judges?
I had watched the first two seasons and was impressed with the level of talent they had on the show and how the judges handed out the criticism of the food.  As I would watch the show, I would say to myself "I can do that."  (Of course, I say that to myself when I watch the Miss America Pageant, Jeopardy and Ice Road Truckers.)
Being the realistic person that I am, I knew I would never have a chance on the Miss America Pageant or Jeopardy so this was my big opportunity to get on television and show off my cooking chops.
Fox offered a casting call in Chicago (1 of 11 cities), so I jumped at the opportunity this Saturday.  I had to have my application finished, a gorgeous picture of me (so many to choose from, ha ha), a picture of your dish (they didn't mean my cute hubby) and a prepared food that you could NOT heat up.  NO pressure!!
My husband and I decided to get to Chicago early because I knew there was going to be a lot of people jumping at this golden opportunity and I was not wrong.  (I rarely am, FYI.)  I saw the short line of people and literally jumped out of the car and told Earl to go park somewhere.  (I abandoned the guy at my first chance of fame.  What does that say about me?)
I got in line (1.5 hours early) and was number 214!  The Masterchef people were great and tried to usher us all into the building so we could get out of the cold, drizzly Chicago winter weather.  I was the good wife and told Earl to stay with the car so he could be warm and out of the crowd.  (I left a bowl of water in there so he would be fine.)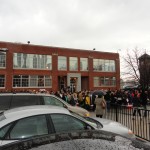 The people in line were probably a bunch of the most colorful people you could ever come across.  There were the hot chicks showing all the bits that they could, people covered in "ink" and piercings, the chubby, jolly men, and a barrage of the best the Midwest could offer.  (I am mix of all of these people with the exception of being a jolly, fat man.)   I was nervous at first because the craziest person in the joint decided to come up to me and tell me her "story."  I didn't want to be rude but she was like a Chihuahua in a kennel and I couldn't imagine being around her energy all day.
Luckily, I made friends with 213, Mike, his wonderful wife, Stephanie (she didn't have a number but she was a 10 in my book), and their 3rd grade, well-behaved twins.  Mike was brave enough to bring a hot dish so he had a gigantic, insulated container that he had to lug around all day.  We made an instant friendship when I offered to let him rest his box on my cooler.  (This could sound dirty if said the right way.)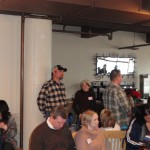 We stood around chatting for a while until the casting group had us go outside to take some opening shots with Graham Elliot!  Even if it were a yucky, dank day, you could see a ray of sunshine over my head because I was so excited.  (I called Earl out of the car so he could come enjoy this part of the fun…and cover me with an umbrella).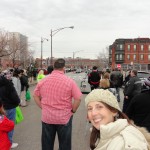 Chef Elliot came off just like he does on television, likeable.  He helped all of us reenergize with his enthusiasm.  (I was lucky to be standing right behind him at one point so I did what all professionals do, I threatened to tickle him.)  Earl was the perfect "stage" husband and was giving me direction the whole time.  (He also gave me a pixie stick like the pageant mom's do to get their kid's energy up.)
We were all outside just long enough to be thankful that it wasn't any colder.  By the time our group got inside, there was a line around the block.  (I am so glad we got there early.)  Earl came in with me and we hung out with Mike and his family until it was time for us to show our stuff.  (There was a point when the contestants started "I'll show you mine, if you show me yours" referring to their plates…at least I think that is what they were doing.)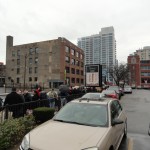 After multiple hours, Mike and I had to say good-bye to our spouses and we went upstairs to face the music.  We somehow got separated by two people, which made me sad because I really wanted my new buddy by my side when we were judged.
The tension in the room of 20ish people was CRAZY.  We got in and were given 3 minutes to plate our dish.  I had brought my infamous red curry chicken salad because I knew it would taste good at any temperature and it would be easy to plate.  I was surprised at how quickly 3 minutes passed.  It didn't help that the chick next to me was invading my space and we kept bumping into each other.  (And this is how reality smack talk begins.)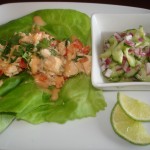 The taster came around, asked questions and tasted some of our dishes. (My dish was tasted.)  We also had a casting "director" come around to get a vibe of who we would be as contestants.  They chit-chatted among themselves and called bout 6 people back for a second round of interviews.  I was not called..and neither was my new friend.  (I tasted his rice and sauce after judging and it was great.)
As we were walking out of the room, I received a magical tap on my shoulder telling me to stay!!!  It was like a call from the governor!  I gave Mike a big smile but was sad that they didn't get to know him like Earl and I did because he was the type of guy you want to win the show.
Round two was like a job interview, line-up style.  I was asked who I would be on the show and I said the obvious…the sex object!  Everyone started laughing and I was like what's so funny.  (Note: I was standing next to a super hot blonde lady who WAS the sex object.)  I kept my answers witty and true to my personality.  I think they thought I was a nerd, well, because they asked me if I was a "techie" or "indie".  I think I ruined all of my chances when I said I wouldn't do nudity (Just kidding they didn't ask that).
We were sent out of the room again and this time only two people got called back.  (No call from the governor this time).  There still is an isolated chance that I may get a call but either way, I'm okay with the outcome…not everyone gets a trophy in the real world.
The day was super long and exhausting but I wouldn't trade a moment of it.  I have to say thanks to Mike and family for helping make the time pass, you are a friend for life now, like it or not!  Also thanks to my friends and readers for all of the support, you all lift me up and keep me going.  And finally, thank you to my wonderful, patient husband, Earl.  You couldn't have been a better cheerleader!