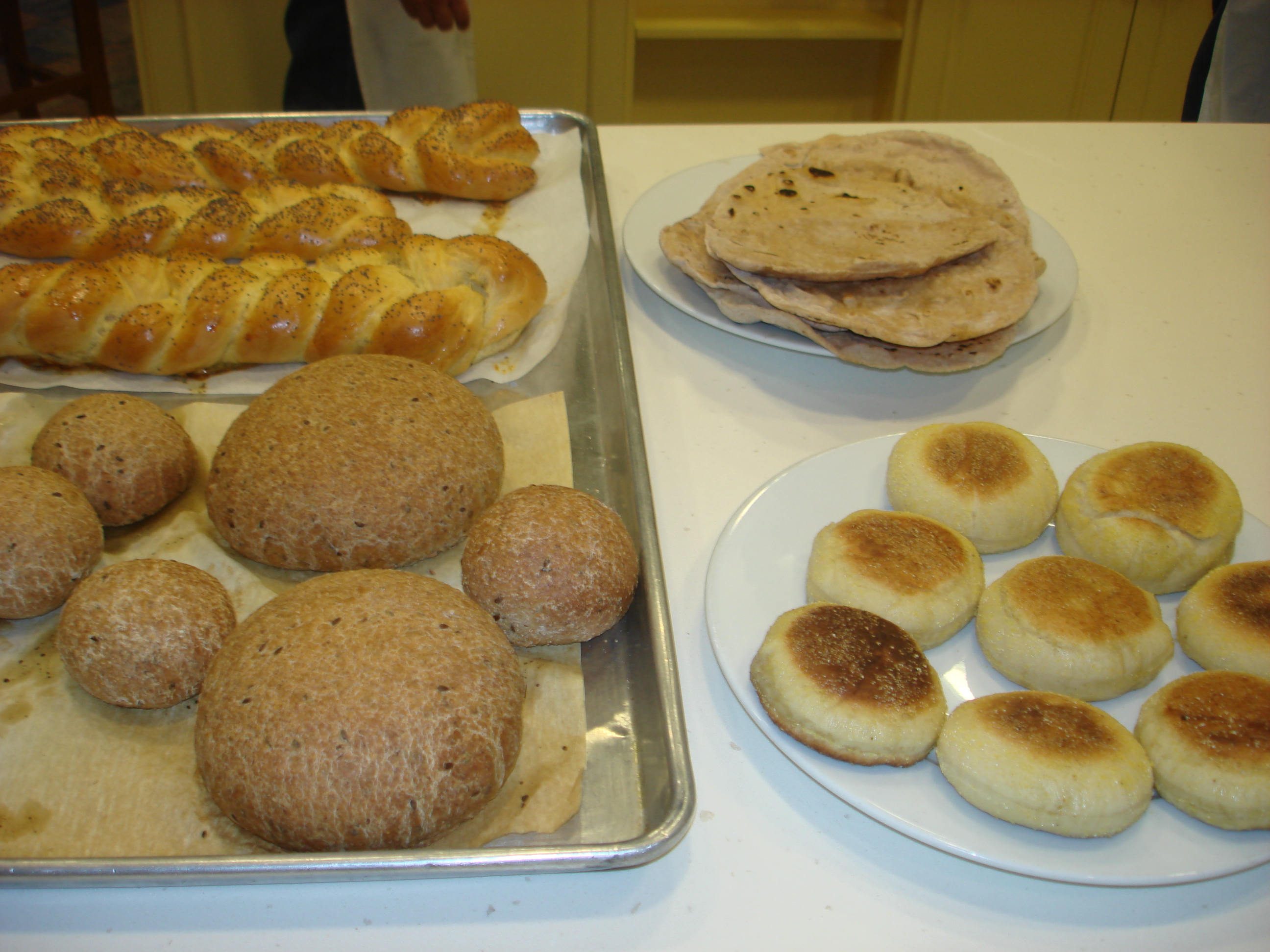 There are a lot of things I consider "foodie fun" such as trying a new restaurant, going to a tasting and finding a unique market.  There is one activity I really haven't talked about yet and that is taking cooking classes.
I know you are all thinking "Oh Barb, you are such a genius in the kitchen, why would you need a class?"  (Okay maybe not all of you are thinking that but humor me.)  I would love to say I know it all and can figure it out by reading a cookbook or magazine but alas, I just can't do it on my own. (And I love when I can use "alas" in a sentence.) I really depend on cooking classes to assist me in the kitchen.
I've taken a lot of cooking classes over the years but I have a new favorite place to go and learn, The Chopping Block.  The Chopping Block is the largest recreational cooking school in Chicago (Two locations: Merchandise Mart and Lincoln Square).  Its vast variety of classes has kept me busy for the last two years and there is no end in sight to the things I can learn!
This weekend was no exception, I took the "Totally Hands On: Artisanal Bread Class."  They should have called it a bread marathon because we made 7 breads in 6 hours!
If you have never taken a class at The Chopping Block (you should), you will know they always give you some sort of snack to start your day.  On Sunday, we were gratified with a finger-licking bacon and onion frittata.  (Okay, I shouldn't lick other people's fingers but when food is that good, I just can't resist.)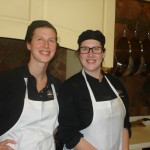 After we were appeased with food, our drill sergeant, I mean, Chef Kim came into the room.  She laid it down that we had a lot to do and we were going to get it done!  (Okay she wasn't that tough but her assistant, Jamie, was an absolute dynamo helping out.)
The class was small, me and 3 strikingly handsome guys (Randy, Keith and Voldemort, he who did not want to be named).  Our goal was to make Ciabatta, whole-wheat pita, challah (HOLLA!) bread, multigrain bread, and English muffins, Marble rye and rosemary breadsticks.  Holy Carbohydrates, Batman!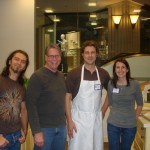 The only way we were able to reach our objective was because of the wonderful instructing skills of Chef Kim.  She kept us moving like a well-oiled machine while coaching us on technical bread terms like proofing, starters, and smushing.  (Smushing is a kneading expression and is very hard to master.)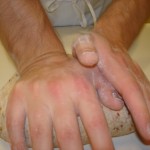 I confess my partner, Randy, was a bread machine!  He did so much of the physical work so I could do important things like add flour to his hands, weigh the flour and wipe flour from his furrowed brow.  (Yep, I kept our team strong.)
The Chopping Block gave us a lunch break so we could regain some energy and taste some of our breads.  The break gave us a chance to get to know each other better and become best friends for life.  (Maybe that's a little overboard, but I really had great classmates.)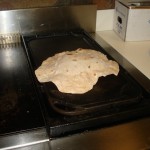 Amazingly, we were able to finish on time with a "little" help from Jamie.  Everyone's products looked (and tasted) phenomenal.  There was a little smack talk about who had the biggest ciabatta and nicest looking marble rye.  There was even one point that I had "pita" envy but that will happen when you work with all guys.
Overall, it was an awesome class and I really learned a lot about bread baking techniques.  The Chopping Block offers more baking classes if you are in need of a tutorial before the holidays such as Fun n' Fancy Holiday Cookies class (12/17 10am & 12/21 10am Mart or 12/16 10am & 12/18 10am LS), Cupcake Boot Camp: Festive Holiday Recipes (12/18 10am Mart or 12/23 10am LS) or How to Bake Bread (12/26 10am Mart).  Check their online calendar for availability.
Maybe after this experience, I may be brave enough to sign up for their real boot-camp in 2012?  Maybe that will be one of my New Year's resolutions…we'll see.