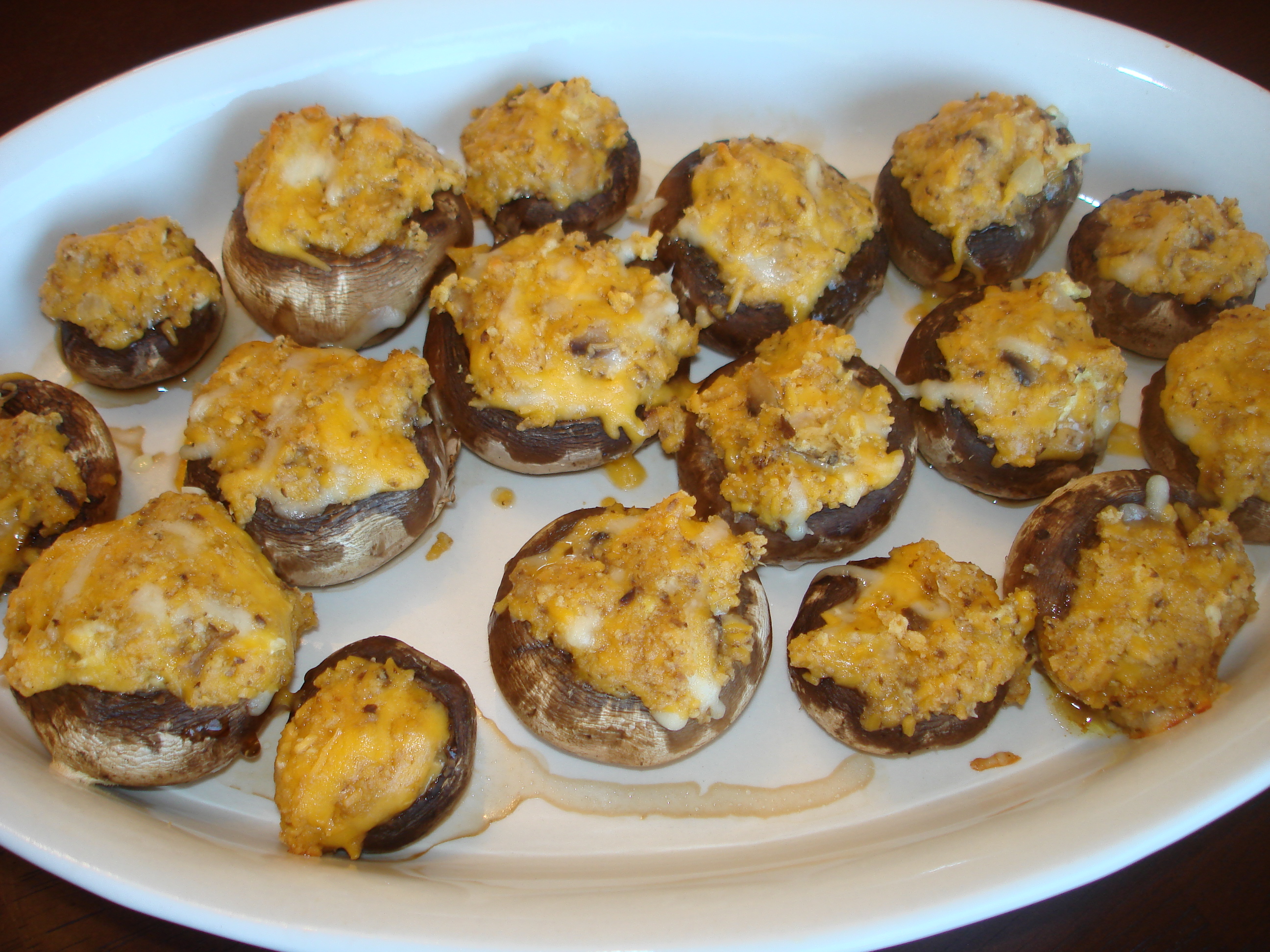 We all know about them but many of us are scared to eat them.  The secret vegetable that grows in the dark..  They don't have bright beautiful colors like the other vegetables so they must be bad.  And let's not forget they carry the stigma of being called a fungus.  Poor dull Mushrooms, you never had a chance.
As a former picky eater, I will admit that I got caught up in the mushroom's bad reputation.  They couldn't possibly taste good with that lackluster appearance. Plus everyone knows that only bright colored vegetables are nutritious and mushrooms are drab!
But I am here to tell you, that mushrooms have gotten a bum rap! They are a great source of phosphorus, magnesium, potassium and selenium. In addition, mushrooms contain virtually no fat or cholesterol. They are naturally low in sodium and a good source of fiber.  So why didn't I want to eat them?
Nutrition and looks aside, if it didn't taste good to me, I wasn't going to eat it.  I will admit that I remained skeptical for years until that eye-opening day in 1995.
I was in downtown Indianapolis restaurant with my college best friend.  We were looking at appetizers on the menu and he suggested a stuffed mushroom.   The description was intriguing "baked white mushrooms generously stuffed with sautéed onions, cheddar cheese and seasoned bread crumbs."
I put on a smile and manically said we should get it! I was frightened and excited all at the same time.  Was I really going to do this?  Could I get past the bad reputation of this ominous veggie?
The platter reached our table and I will admit I was hesitant.  I was relieved that is was served with a rich buttermilk ranch dip.  If all else failed, I could always drown in it in dip!
I put the hot mushroom on my plate (with a hefty dollop of dip) and took a deep breath.  I sliced into it with my fork and took my first bite.  Okay, I didn't bite it, I just swallowed it.  I was still a bit scared but there was something starting to captivate my taste buds.   I took my next bite and was pleasantly surprised.  There was this delightful woodsy flavor.  Bite after bite, it just got better.
Before we knew it, all of the mushrooms were gone and my belly was unbelievably satisfied.  I think I just did sensitivity training against my mycophopia. (Yes, there is a name for fear of mushrooms).
STUFFED MUSHROOM RECIPE
Ingredients:
1 pound cleaned mushrooms (Wet a paper towel and wipe off any debris)
2 Tbsp butter
1 cup shredded cheddar cheese
1 beaten egg
1 Tbsp lemon juice
2 cloves minced garlic
½ one onion, minced
½ cup breadcrumbs
Fresh lemon to squeeze
salt
Directions:
Remove mushroom stems; finely chop.  The woodsy part of the stem is at the opposite end of the cap and it should be chopped off.
Sprinkle inside of mushroom cap with salt and set aside.
In a medium sauté pan, sauté the stems in butter over medium hear for 3-4 minutes.  Add garlic and onion
Deglaze the pan with the lemon juice.
Add egg and cook until egg looks scrambled but not brown.
Take off the heat and let it cool for a couple of minutes so the hot mixture won't melt the cheese.
Add this mixture to a bowl with cheddar and breadcrumbs.
Mix well.
Stuff each cap and place on baking sheet. (Extra stuffing is great on a piece of bread tossed under the broiler).
Bake at 350 degrees until brown, 10-15 minutes. (If you like your top really brown, broil for a minute.)
When the mushroom are done, give them a squeeze of lemon and serve.
After eating this recipe, you will never recoil from a mushroom again.  You will realize that the mushroom is a fun guy to have around! (You knew that was coming. I hope it wasn't in 'spore' taste).