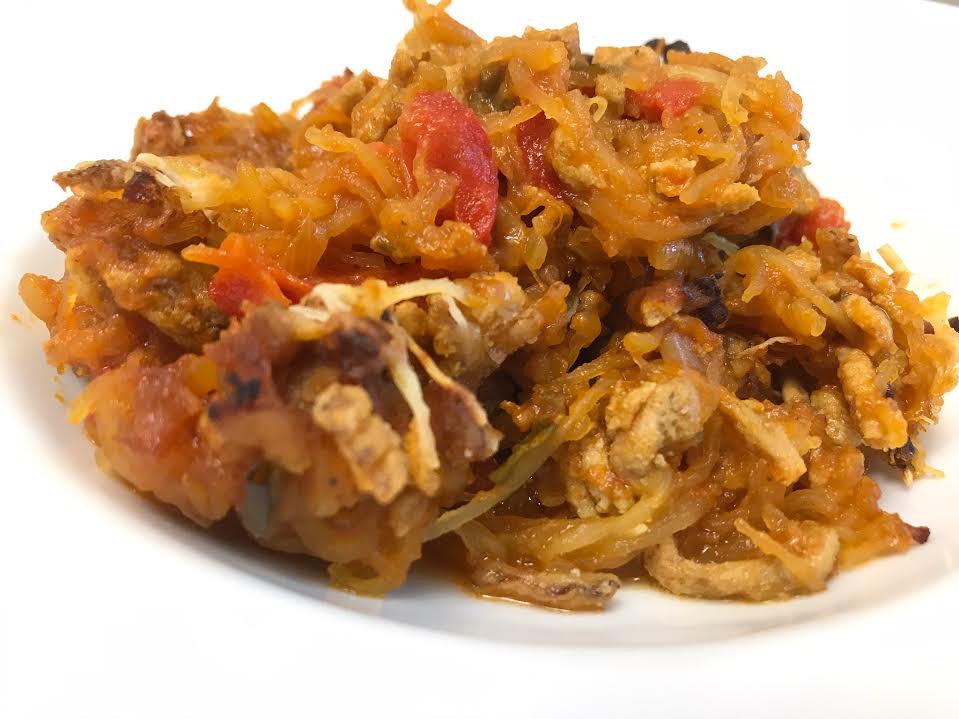 You know what is hard sometimes…being a food blogger. Now before I get you shaking your head or wagging your finger at me, let me explain.
I haven't been cooking much lately….or eating as much either. Between the balance of dog training and a few Crohn's issues, it has been a little bit of a challenge to be as obsessed about food.
I still read articles all the time and watch some of the shows on TV. I just haven't been as focused as I should be when I write a weekly food blog. In addition, my writing time has been filling up with another project that I'm not really ready to share with the whole world….yet.
With that said, one of my friends asked what I HAVE been eating….because a girl still has to eat. Let me put it this way, peanut butter and jelly hasn't been this big of a staple in my life since I was in grade school.
I'm still very particular about how it is made….peanut butter much be on bottom half and it must be cut in triangles. And yes, I know you can flip the sandwich around so the peanut butter is where you want it but I like the security of knowing in is on the lower piece. (The logic behind this is that this way the peanut butter doesn't stick to your mouth as much because there is a jelly barrier.)
We aren't eating peanut butter and jelly for dinner…that much. I think that has only happened a few times now but my dinners have been what I consider "meal preparation" and not really cooking.
There is nothing wrong with this either except it is hard to write an enthusiastic mouthwatering blog when you plop stuff in a casserole dish.
But yesterday, I adjusted my thought on this. I'm still putting love into the meal or else I wouldn't be doing it. I've got to get over myself and sometimes my hoity-toityness on food and realize that I still find joy in the simple things. (This attitude will change when I challenge myself in October to recreate food I tasted at Chicago Gourmet at the end of the month. PS I think there are still tickets on sale for the Sunday portion and some of the special events if you are interested.)
With that said, I needed a dinner that I could make ahead of time with a few ingredients that could be popped in the oven while I was at obedience class. (And yes, I feel like I'm the one in obedience because I get more criticism than my dog does when training.)
I thought what can I make that would be a little out of the box but still something most of us can achieve without too much thought….spaghetti squash casserole was the first thing to come to mind.
I normally make it "Italian style" with sausage and tomato sauce but this time I made it with an Indian flair….and the best part is that I was able to put it all together in the time it took me to unload the dishwasher and put away groceries. (Multi-tasking for the win!)
I cut the spaghetti squash and had it roasting while I browned some ground turkey. (You could make this meatless I'm sure or sub in some roasted mushrooms.). I added in green onions and roasted red peppers. Once the squash was done, I used my fork to make it "spaghetti" and added it to the bowl. And here is the real-time saver…I used a jar of Tikka Masala as the sauce! Gasp.
And I'm not going to apologize for it.
For a true Indian curry (something I feel I've never made), I'd need hours to let the flavors develop. So, I did the next best thing…used a bottle from Trader Joe's.
I stirred in the sauce slowly and coated everything in the bowl. (There was a little sauce left in the jar to be saved for a day when I want to dip naan in something.) I poured it in a dish and popped it into the oven.
I did want something crunchy on top because that is what casseroles are about so I went old school and crunched up some fried onions and some gouda. (For no other reason than I needed to use up the gouda.)
What came out of this was a timesaving dinner that wasn't fancy but sure was great!
Moments like these make me realize a lot about myself and time management. I think I will be working on putting some "easier" recipes in Felt Like a Foodie as a challenge to myself. It can be harder sometimes to make a fabulous dish with a few ingredients than to spend all day on a recipe so I think it will be a good task.
But don't get me wrong….I am still going to bombard you with some longer, crazier recipes….it'll just take some thyme.
Weeknight Spaghetti Squash Tikka Masala
Ingredients
1

Spaghetti Squash

Olive Oil

12

ounce

jarred roasted red peppers

Drained

4

green onions

chopped

10-15

ounce

jar of tikka masala

1

pound

ground turkey

2-3

TBSP

fried onions

Optional

2-3

TBSP

shredded cheese

REALLY OPTIONAL!
Instructions
Cut spaghetti squash in half, lengthwise and rub with olive oil.

On a baking sheet with parchment paper, put squash cut side down and roast until it is fork tender. (Mine was on the smaller side so it took about 25-30 minutes.)

Meanwhile, brown your turkey meat.

In a big bowl, add the browned turkey meat, cut up roasted red peppers and green onion.

Shred the spaghetti squash with a fork and add it to the bowl.

Add about half the jar of tikka masala sauce and mix. It should be coated but not soupy.

Add more sauce until you get the desired consistency.

Put the contents of bowl into a baking dish. (Please note, I'm saying a size because it will depend on the size of your squash.)

If you are making this ahead of time, this is the time to wrap it up and put it in the fridge. Let it sit out a half hour before putting in the oven.

Sprinkle with the fried onions and cheese if desired.

Bake for 30 minutes at 350 until bubbly. (If it was in the fridge, you may need to increase your time.)