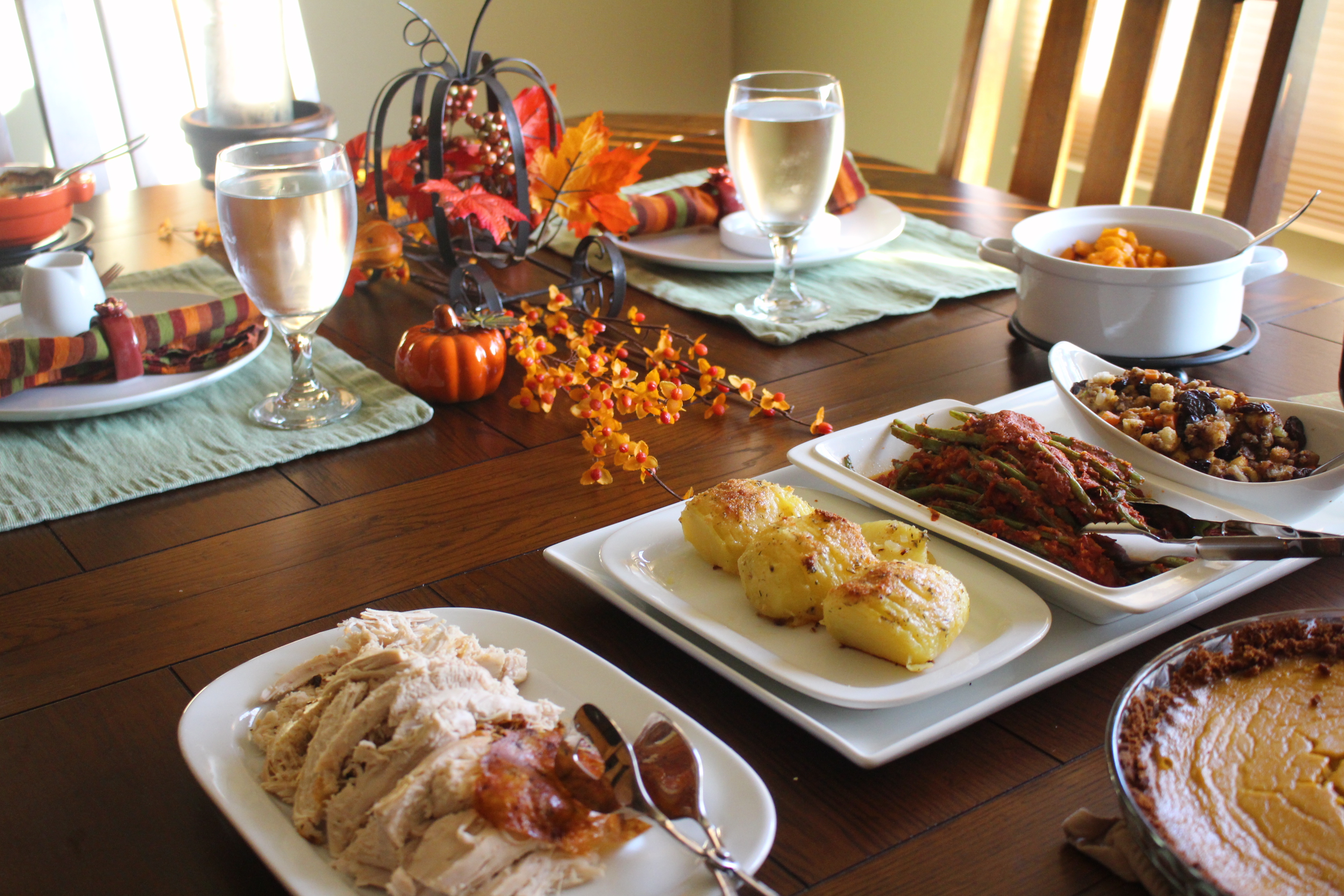 "A fun adult imagination is a terrible thing to waste."
I'm not sure if that is really a quote but I guess since I just wrote it in quotes, I could be quoted for the quote.
There are a lot of things I imagine. I don't live in a world of make believe (or maybe I do and none of this is real.) I do like to mock adult realities that just seem to stress people out.
I'm not saying I fantasize about the burly young men that have muscles that bulge as they lift my mulch into my car. (I don't even use mulch. I just buy it and have stacked in my yard!)
I also don't look in the mirror and see myself as a supermodel in those underwear catalogues. (My husband DOES see me like that but then again I think he needs a trip to the eye doctor!)
Those aren't things I find fun to think about. My fictional world is much more random.  My imagination likes to make up holidays because who doesn't like a holiday!?!?
I don't act on all of my holiday dreams. I'm realistic enough to know that Barb's Day will never happen because let's face it, we couldn't contain all that is me into one day….I'm thinking a week is sufficient.
The fun part of my holiday is that we wouldn't need gifts but good food would be a must. You can go to bed early on my day and read comic books. Coffee would be the official drink and at least one of the days would require sushi. It would be a glorious time for all.
One made up holiday that I do actually celebrate is ThanksGivakus. (Yes, the name is based off of the Seinfeld's Festivus episode.) I never know how to explain the day.
It is pretty stress-free and the meal can be whatever we want it to be. It doesn't land on a particular day.  No one gets upset if there are no mashed potatoes or sweet potatoes with marshmallows. We don't have to witness the relative on the couch with his pants undone and snoring.
The best part of ThanksGivakus is that I can experiment with recipes. If they turn out perfect…GREAT!!! If they are a total flop, the meal isn't ruined and no one badmouths you at future gatherings about how you desecrated the family table with your avant-garde side dishes.
With that said, I thought I'd share this year's ThanksGivakus menu. The recipes I tried were from miscellaneous magazines and webpages so I will include the links in case you want to have your own ThanksGivakus or mix things up at your own family table this year.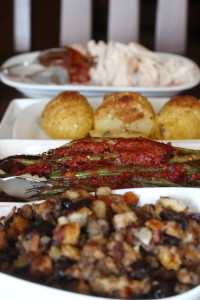 ThanksGivakus Menu 2015
Pear and Cranberry Salsa (I used a can of whole cranberry relish because I couldn't find fresh, only half of the orange juice, 1 green onion instead of the red onion and no cilantro.)
Roasted Butternut Squash (Simple alternative to sweet potatoes!)
Blistered Green Beans with Tomato Almond Pesto (ABSOLUTLEY FABULOUS)
Sage, Sausage and dried Cherry Dressing (This was one I'll write about next week.)
Creamed Leeks (Honestly, I never make enough of these!)
Hasselback Potatoes
Herb Roasted Turkey (Okay, there was no recipe. I just slathered my bird with butter and herbs that were left in my garden and followed the cooking directions for time/temp per pound.)
Pumpkin Pie with Gingersnap Cookie Crust
The green beans were the star. I liked the smokiness of the paprika. It really paired nicely with all of the "traditional" flavors of this fall meal.
My husband and I have celebrated this holiday for years (it has gone through some name changes but the theory behind it has remained the same.) We don't have many made up holidays but given my imagination who knows what may come up in the next year!