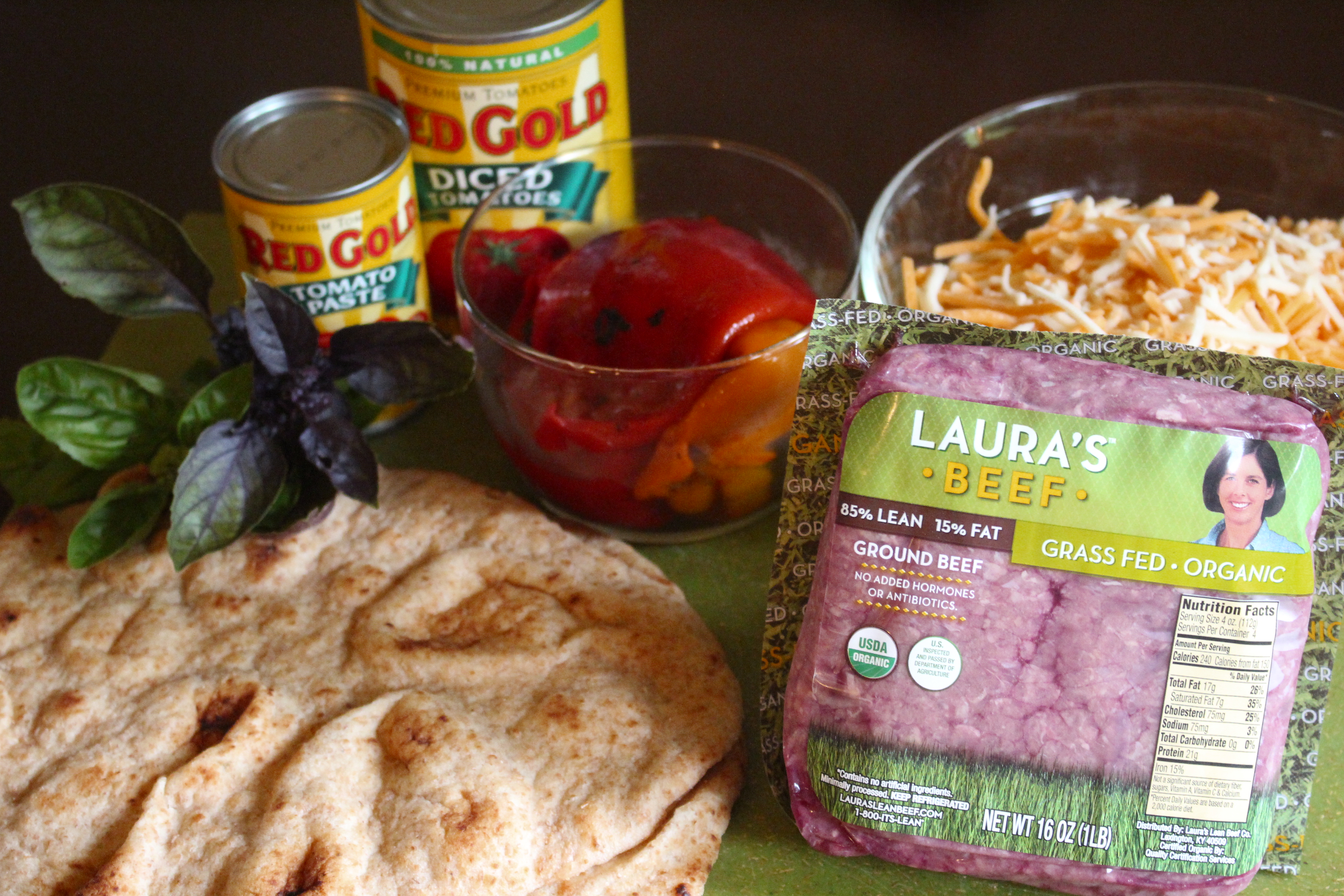 My tomatoes are not doing well this year. They are getting too much rain. So instead of having my usual bounty of July tomatoes, I have very tall green plants. The only thing red in my garden right now is my watering can!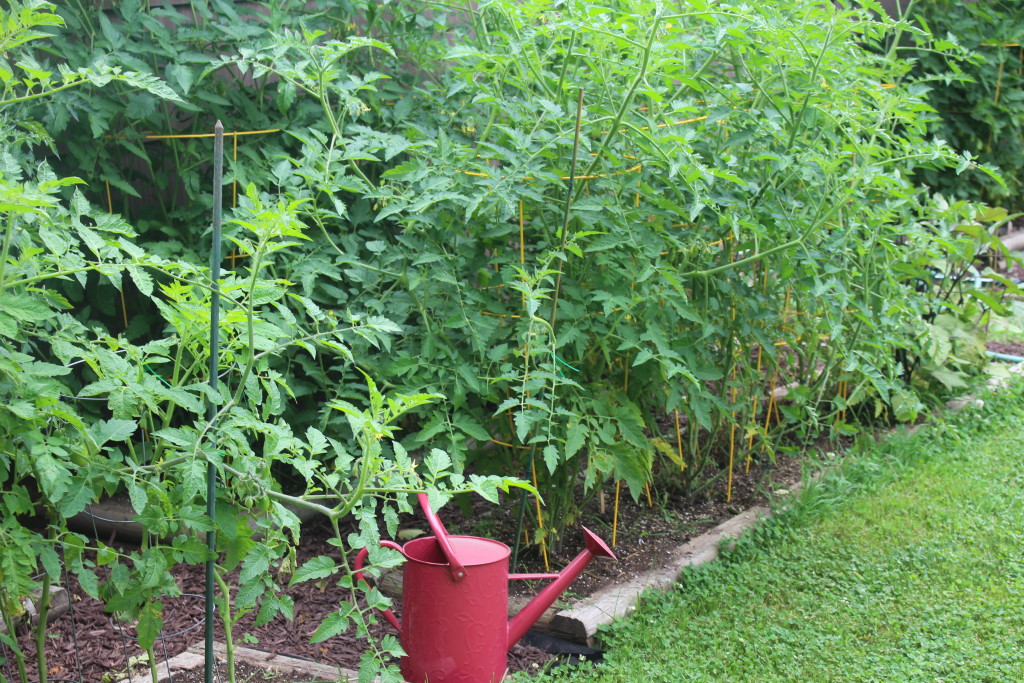 So when Red Gold Tomatoes and Laura's Lean Beef (Laura's Lean Beef is Kentucky based company that produces lean, hormone-free natural beef) asked me to participate in their Summer Grilling Giveaway, I was happy to have a project with some good tomatoes. (Red Gold Tomatoes are my favorite next to my own!)
Besides coming up with some delicious recipes for the grill, Red Gold is doing a Big Green Egg Giveaway on Facebook. From June 24 until August 24, they will be giving away one Big Green Egg a WEEK!!!!! A WEEK!!!! (The Big Green Egg is my dream grill!)
I perused Red Gold's summer recipes and truly had a hard time narrowing it down. They had recipes for Grilled Steak with Chimichuri, Spicy Tomato Burger and a Grilled Cheesesteak Pizza. Did someone say cheesesteak AND pizza???? Just the thought of that got me drooling.
Apparently Mother Nature does not care if I want to grill my pizza or eat cheesesteak because she made it rain the day I was making the recipe. (Real Grill masters grill in the rain. Girls with frizzy hair, do not.) Mother Nature was in cahoots with the Grocery Store gods because not only were they out of Laura's Lean Beef Sirloin Steaks but they also were out of the fresh pizza dough. (Yes, I could have made my own dough but I wanted something quick.)
I'm not the kind of grill girl who gives up that easily. I can take the awesome ingredients from Red Gold Tomatoes and Laura's Lean Beef and make an awesome dinner using their recipe as an inspiration.
MY version turned into a Not So Philly Cheeseburger Naan Pizza. Thank you Red Gold for including me in this promotion. I hope that one of my friends or neighbors wins the contest so they let me play with their new egg! GOOD LUCK!!!!!!!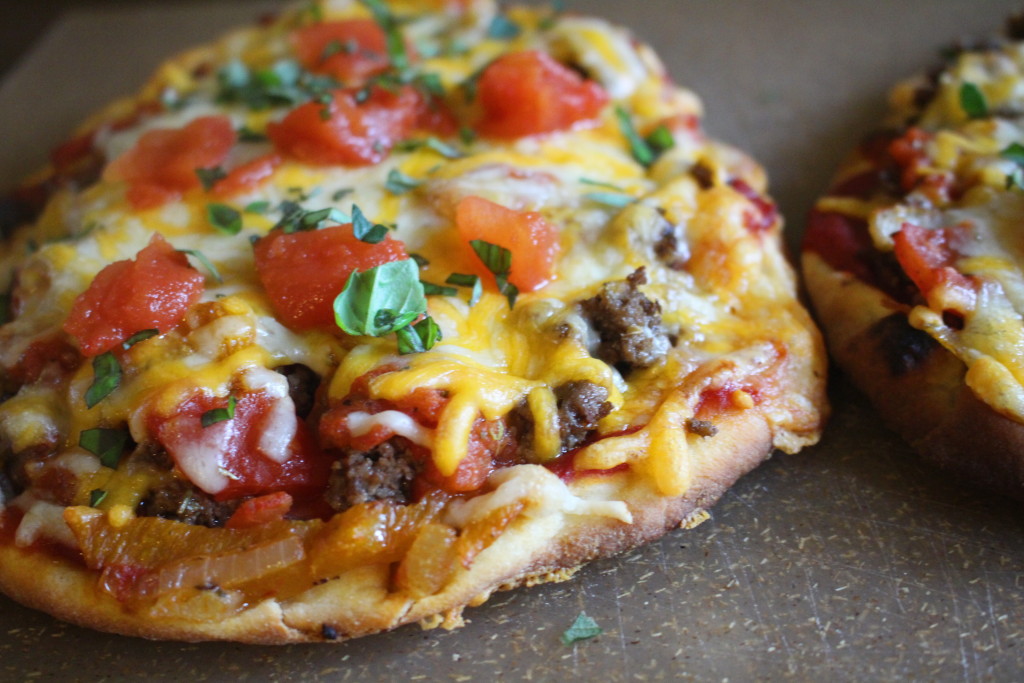 Not So Philly Cheeseburger Naan Pizzas
Ingredients
Olive Oil
3 jarred roasted red peppers, diced up
½ onion, diced
1 can of Red Gold Diced Tomatoes, drained with liquid reserved AND a couple of Tablespoons set aside for a topping
½ tsp oregano
16 ounces Laura's Lean Ground Beef
4 pieces of Naan (It can be found in the deli area of the store.)
1 can of Red Gold Tomato Paste
2 cups of Cheddar Cheese
1 cup Provolone Cheese
Fresh Basil
Directions
Heat oven to 400. (If you have a pizza stone use it!)
In a large sauté pan, heat olive oil over medium heat. Cook Onions until soft. Mix in the roasted red peppers, oregano and the drained tomatoes. (Did you remember to leave a couple of Tablespoons out of the pan? If not, dig some out quickly.) : )
Heat the mixture up for just a few minutes. Remove the mixture to a separate bowl. In the same pan, brown your ground beef.
So remember the liquid from the canned tomatoes? Well mix that up with the can of tomato paste. (This is your pizza sauce.)
Assemble the pizzas. Smear some of your freshly made pizza sauce on the naan. Sprinkle on the ground beef. Top with the peppers and onions. Sprinkle with Cheese.
Bake for about 15 minutes. I topped mine with the reserved tomatoes and some basil. (Did you know basil loves the rain? I put it on everything these days!)
When it dries out, I will make these again…on my grill.