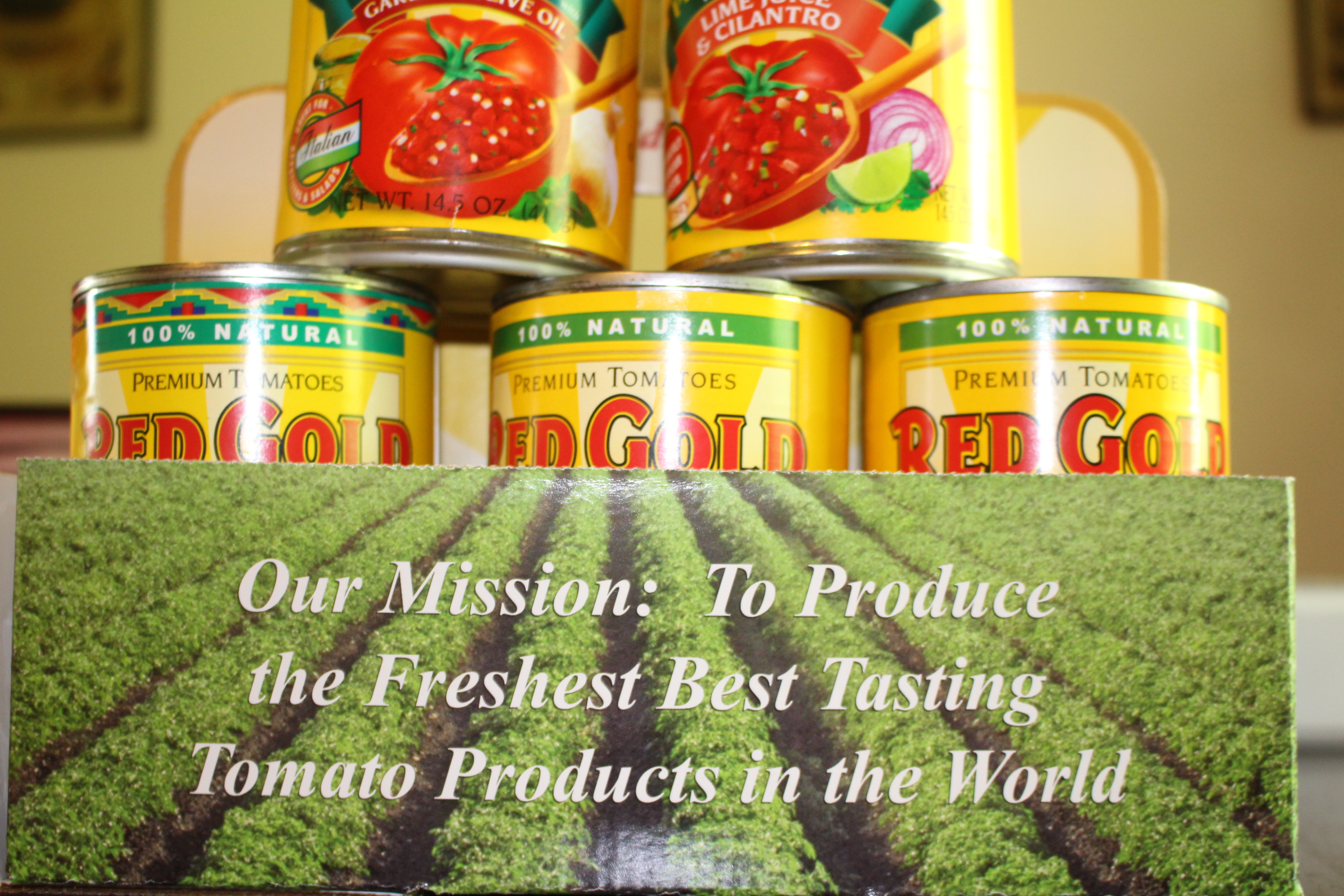 Where are my tomatoes??? This summer has been so cold that my tomatoes are JUST starting to surface. I think I've picked a pint of grape tomatoes and that is about it. . (I mean seriously, it was in the 50's at one point yesterday….during the day…when the sun is out!!!)
My stash of canned tomatoes from last year's garden has been long gone and the "fresh" ones in the stores produce aisle haven't been anything to write about.
This is where I now feel compelled to say "We interrupt this blog to bring you this important message from Red Gold Tomatoes."
So when my pals at Red Gold Tomatoes announced that they were doing another Summer Grillin' Party contest, I thought the timing was perfect. The contest has a great grand prize….a large BIG GREEN EGG GRILL!!!! (And no, I did not receive a grill for promoting this contest but it is on my want list!)
It is simple to enter (here are the details) and there are also weekly prizes. Don't wait too long because the contest is over on July 23rd!
Now I was skeptical (who me, never) when I first read the recipes for this particular promotion. Essentially it was to make a burger patty with a can of diced tomatoes mashed into the mix. My thought was that this is going to fall apart and make my grill a mess.
In addition, I am not a huge burger eater but I played around with two of their recipes and came up with an easy recipe for homemade ketchup!!!!
The first recipe was a Goat Cheese Stuffed Portobello Mushroom Burger. It is a great option for your vegetarian friends or as an appetizer on its own. I followed the recipe with a few exceptions. First I used the Red Gold Diced Tomatoes with Basil, Garlic and Oregano. I also didn't have a pepper so it was omitted and I added a huge handful of chopped spinach.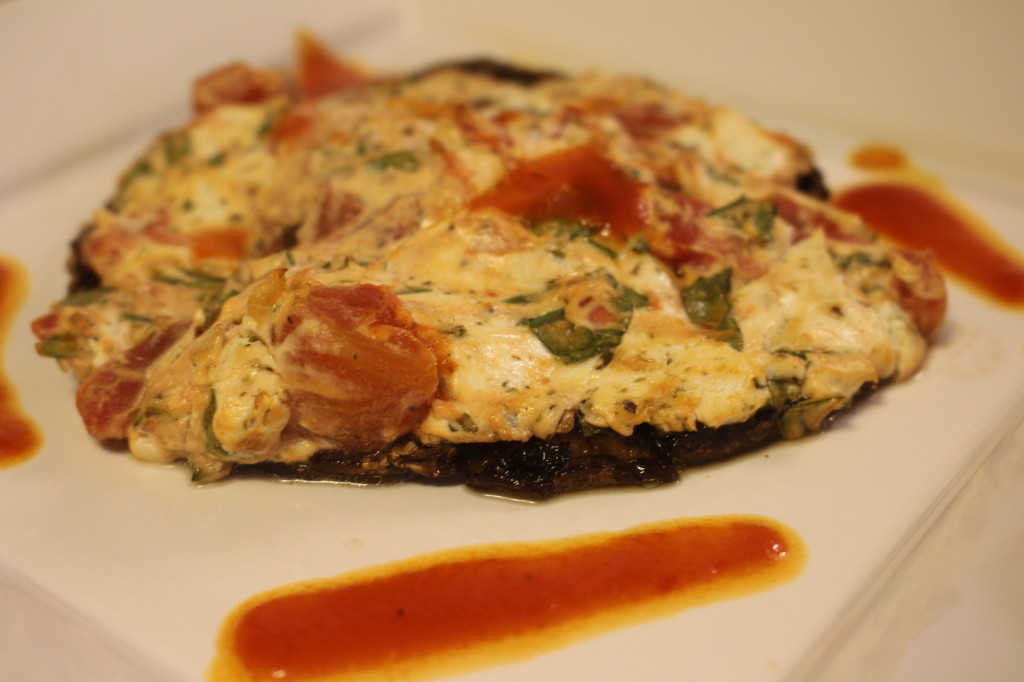 It was incredibly flavorful and I would have no problem serving it to my guests.   I would make a special note to look for smaller Portobello caps. Our store only had HUGE, mammoth bigger than your head caps so I was only able to fill two and I would have liked a more even ratio of mushroom to filling.
The next recipe was sort of a mash up of both the Italian Turkey Burger and the Spicy Tomato Burger. Essentially, I made the Spicy Tomato Burger with the Red Gold Petite Diced Tomatoes with garlic and olive oil with a pound of ground beef. I finished it "Italian style" with fresh mozzarella and a basil leaf.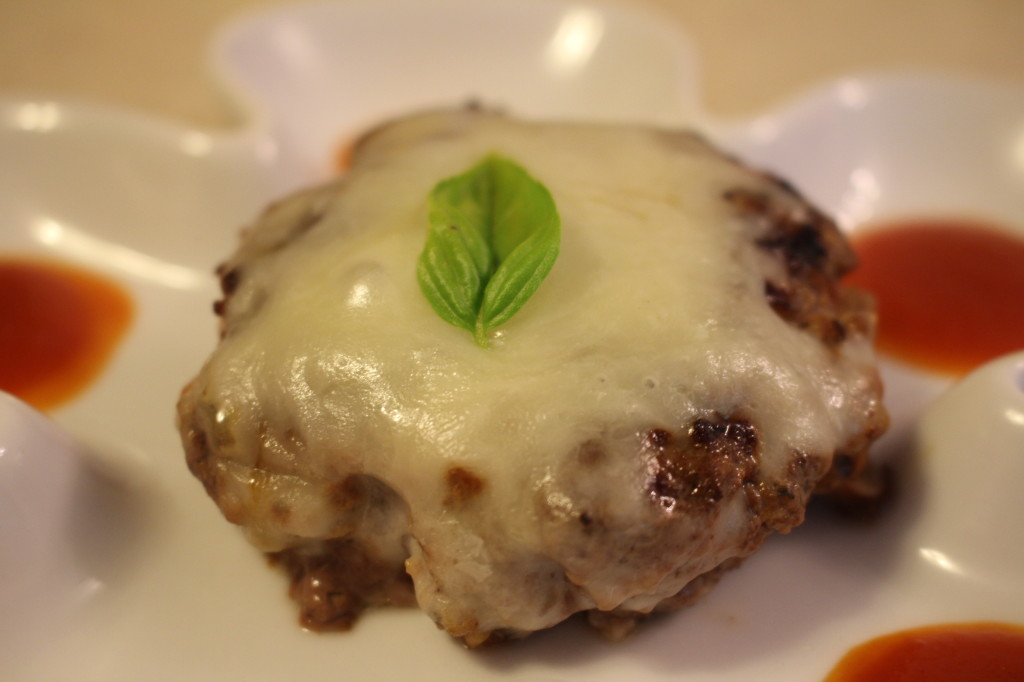 Now to my complete surprise…the burgers stayed together!!! (Angels were singing!) The key was draining the canned tomatoes for a good long time.   I let it sit for a good hour before I started to cook.
The part that really knocked my socks off (because it is so cold I am wearing thick socks to keep my tootsies warm) was the wonderful, juicy flavor the Red Gold tomatoes added in each bite!!! I don't like tomatoes ON my burger but apparently I like them IN my burger.
The final recipe that was not on the Red Gold list but it is a MUST try was my ketchup. I am not a fan of ketchup. It makes no sense to put ice-cold tomato sauce on a hot burger. It is madness, I say, pure and utter madness!!!
When I drained the canned tomatoes, I had all of this beautiful tomato nectar sitting on the bottom of the bowl. It seemed like a waste of good food to pitch this juice.
So for fun (because I am just so wild and crazy), I took the juice from one can of Red Gold diced tomatoes and added them to a small saucepan with 1 teaspoon of tomato paste. I put the heat on medium/high and let it reduce until it was thick.
This is ketchup!!!! It came out so rich and delicious and warm!!! The best part that it highlighted the flavor profile of that particular can of tomatoes and I didn't even have to season it any further!
Thank you to Red Gold for providing me with some Red Gold Tomatoes so I could experiment freely. Don't forget to enter the contest and I hope one of my readers win that grill…and then give it to me because you are all generous like that. : )