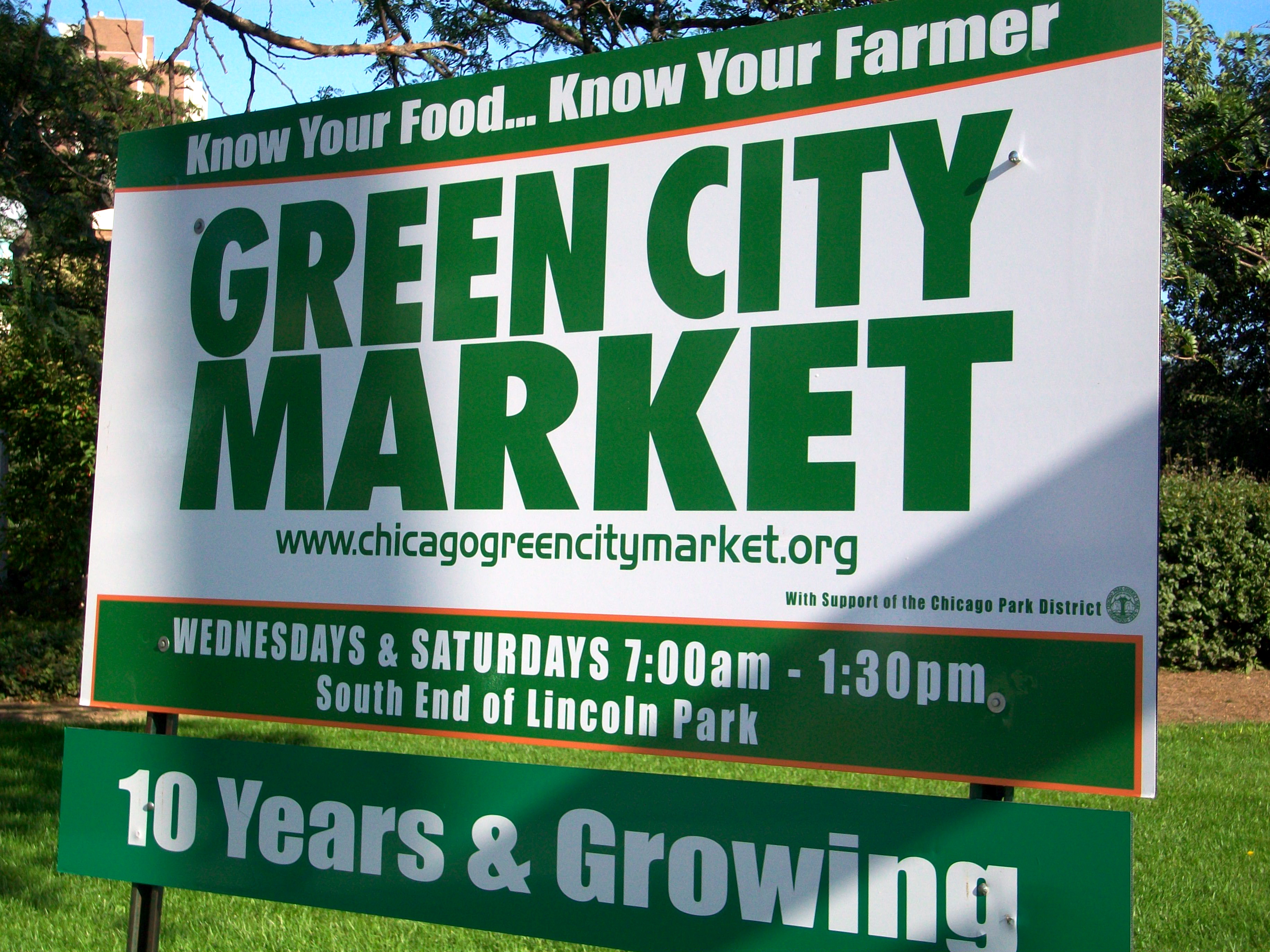 Most of my reader's know that I rarely if ever write up a post BEFORE an event happens. I usually like to write from my personal experience and go from there. (Let's face it…I'm a story teller not a reporter.)
So after I wrote the piece about Chef Sarah Stegner earlier this week, I felt I really wanted to promote the Green City Market BBQ that is being thrown next week, July 16, 2015. (Click here for ticket information.)
Unless you live under a rock, you know this year in the Midwest the weather has been unusually wet and cold. It is making the year hard on our farmers. Too much water can cause fruits and veggies to split and rot. The flooding can wipe out entire fields. Yields are compromised because zone temperatures are far below normal. A high wind gust can break corn stalks in a single blow. It is horrible.
With that said, I more than ever want to not only support Green City Market with their biggest fundraiser of the year but support all of our farmers.
You see, Farmer's Markets aren't about "retail sales," they are about enriching relationships with the people who grow our food AND the people who care about HOW food is grown.
I love Green City Market in Chicago because they are the first Farmer's Market to require that all of their vendors/farmers are Green Certified. What this means to you is that the food you are buying is USDA Certified Organic, the animals are humanely raised and handled, certified naturally grown, grass-fed, and operates with sustainability in mind.
These are the farmers who take pride in their land, their food and animals.  The not only want the best for their customers, they want the best for the environment.
So have I lit a little fire under your hinny? Do you need more of a reason to attend the Green City BBQ? How about the fact that over 100 of Chicago's top restaurants will be providing tasting portions at this shindig with produce and meat sourced from Green City Market Farmers!!?? Plus there will be booze! You know I'm not a drinker but if you want to taste some hooch from Midwest brewers, wineries and distilleries, this will be fun experience for you too! (Just remember to drink responsibly and have a designated driver!)
The list of restaurants can be found here. I will be posting after the event so I can't wait to share what the chefs created from all of the great local resources.
Now if you can't make it to BBQ, all that I ask is that you visit whatever local market is in your area. Get to know who is growing your food, become a true community and support them.