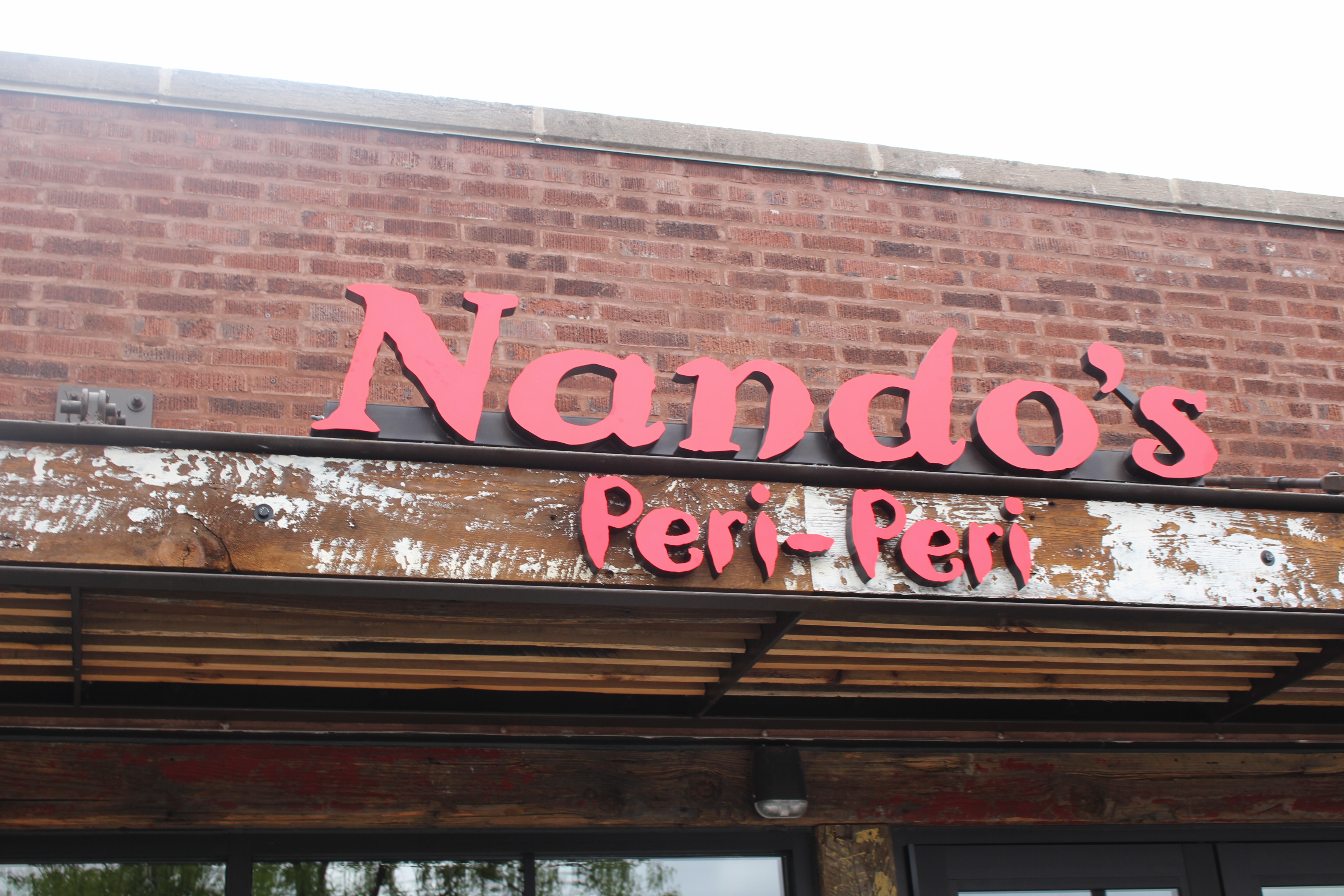 Chicken. Spicy Chicken. Those are words that make my mouth water. Now add the name Nando's PERi-PERi Chicken to those words and I'm asking "Where? Where?"
Have you eaten at Nando's PERi-PERi before? Nando's PERi-PERi is known across the world for making delicious African Portuguese chicken. (When I say worldwide, I'm not kidding. There are around 1200 restaurants everywhere around the globe.)
Luckily, Nando's PERi-PERi will be opening 3 new restaurants in Chicagoland. (West Loop, 953 W. Randolph, opened this week, Lakeview, 670 W. Diversey Parkway, will open this summer and Lincoln Park, 1500 N. Clybourn Avenue, is due to open in September.)
Now what is so special about THEIR chicken? (Make sure you read more of the story of how Nando's PERi-PERi was started…. centuries ago.) It is all about the fusion of Portuguese open flamed grilling and the uniqueness of the spice. PERi-PERi is another name for the African Bird's Eye Chili. Is it spicy? Yes. Will you still like this chicken if you aren't a spice-aholic? FOR SURE!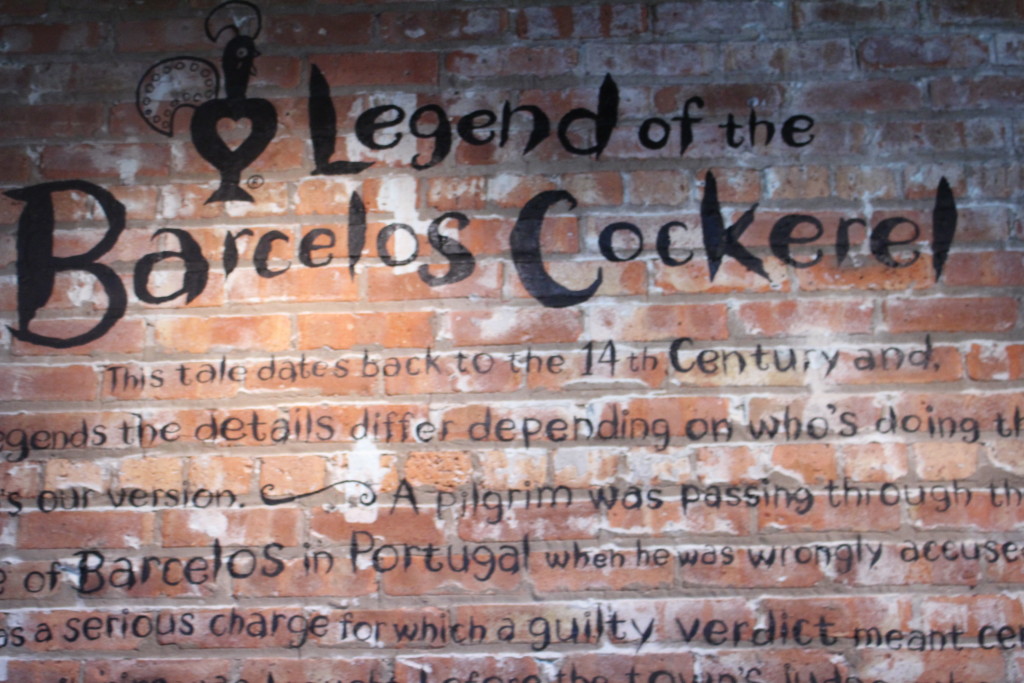 Here is why…. Nando's PERi-PERi has a myriad of marinades that they use to introduce flavor to their birds. (All chicken is marinated for 24 hours so the taste isn't just on the outside; it gets deep inside of the meat.)
When you come in and order your chicken you can choose your level of spice. The "PERi"ometer gives you the option of plain (it still has some spice), Lemon Herb or Mango Lime (a little seasoning with a burst of brightness), medium (a little spicier) and HOT (Hot is hot. You don't have to sign a waiver to eat it but you might want to order some extra sides to cool your mouth off.)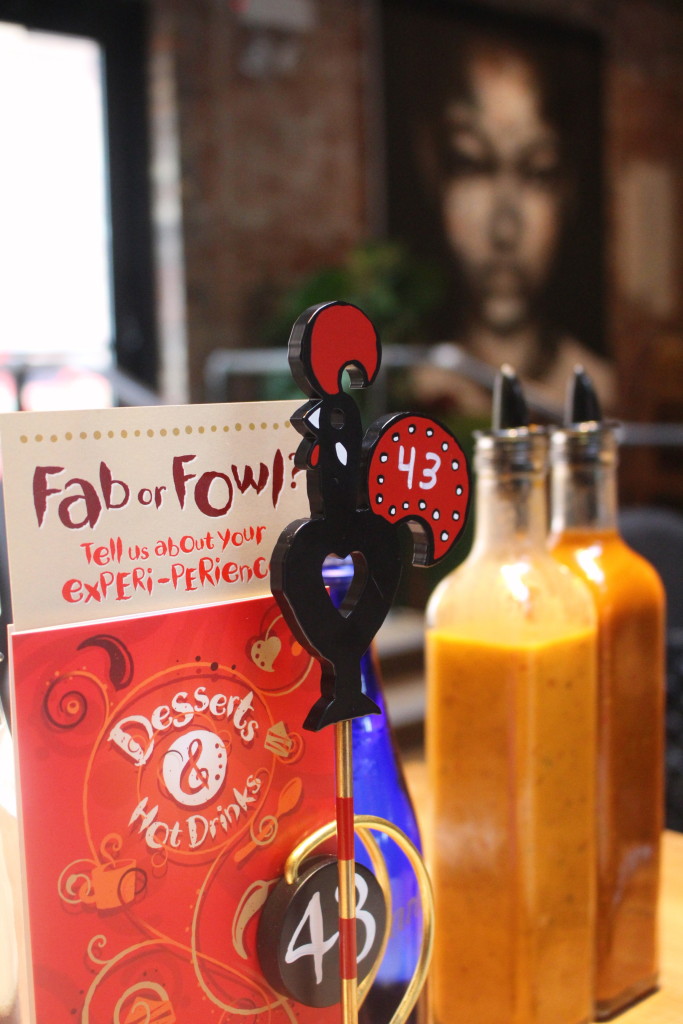 Did I say sides? They truly have something for everyone but you have to try the Macho Peas. (If for no other reason to eat something with the word macho in it!) These bright peas were mashed whole peas with parsley, mint and chili. The color alone made these appetizing but the flavor of the mint with the peas was just outstanding!!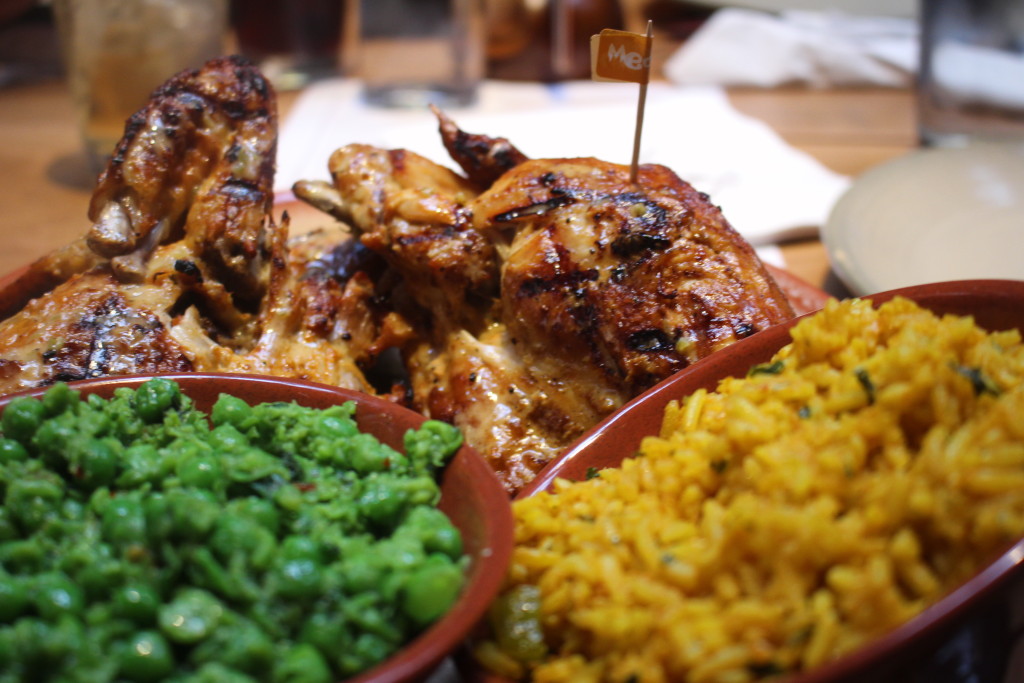 I also was a fan of the creamy coleslaw. (I'll confess I needed coleslaw to cool off my mouth. There are bottles of the different sauces available so you can add a little heat to your mild chicken if you want or in my case I dipped my fries into hot sauce…over and over again.)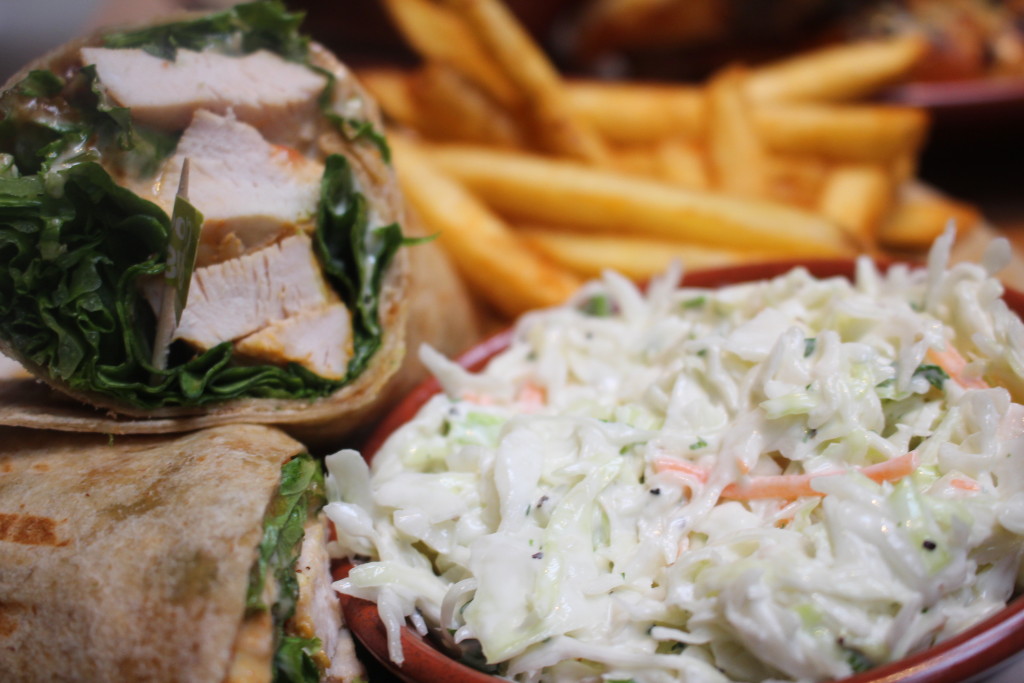 Nando's PERi-PERi also has other fun options on the menu like wraps, salads, sandwiches and even some vegetarian items. (Now that I have friends who roll this way, I look for these things on a menu.)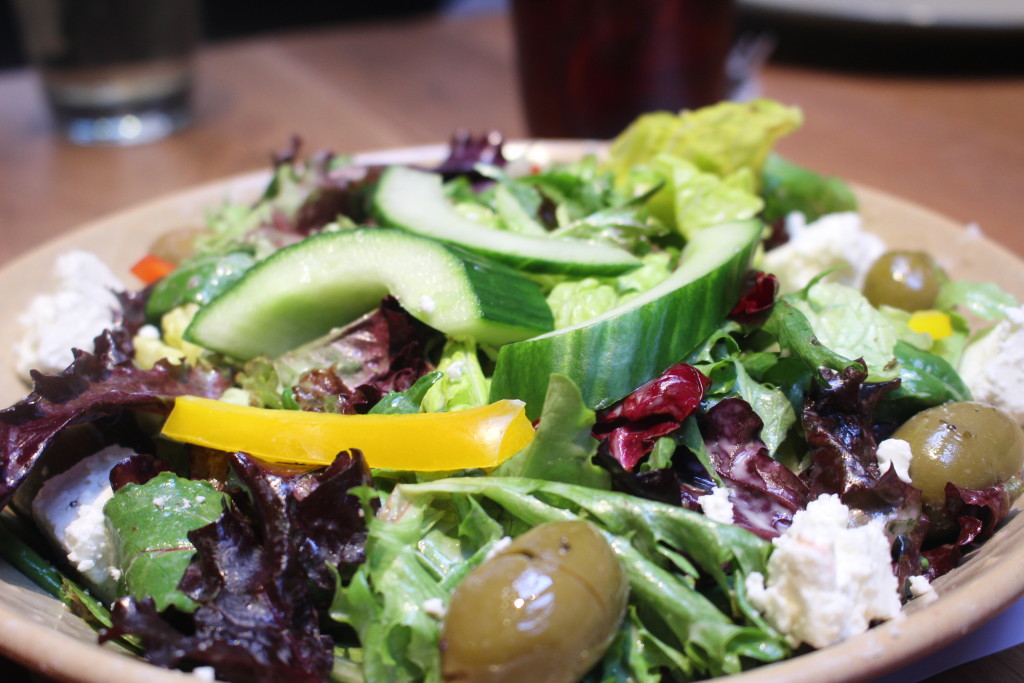 And while you wait for your chicken, try some of their Bites and Shareables. The hummus with PERi-PERi was outstanding. (But don't drizzle on the sauce…you gotta dump it on the hummus!)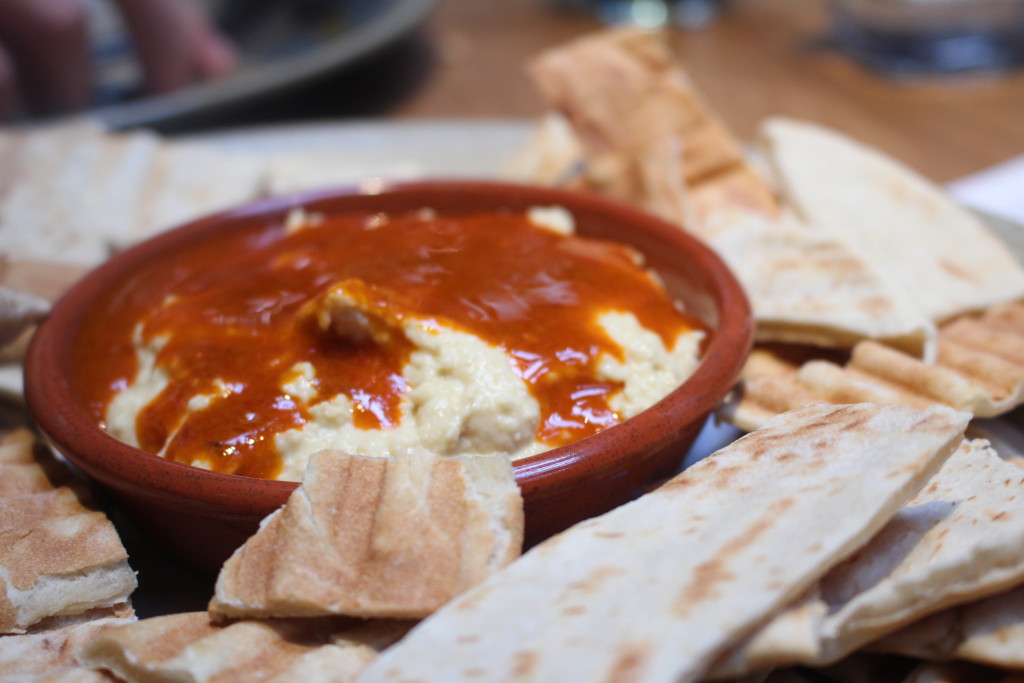 Now Nando's PERi-PERi is probably in the category of counter service casual. (You get your table, order your food and a delightful host will bring it out to you.) The nice thing is that the atmosphere in the restaurant is so much fun.
I go to Nando's PERi-PERi for the chicken but honestly I would hang out there just for the art. Each unique restaurant has one of the most expansive collections of South African contemporary art in the world. Each restaurant has different installations. (At the end of this post, I'm including some extra photos of some of the different art pieces Nando's has in their restaurants.)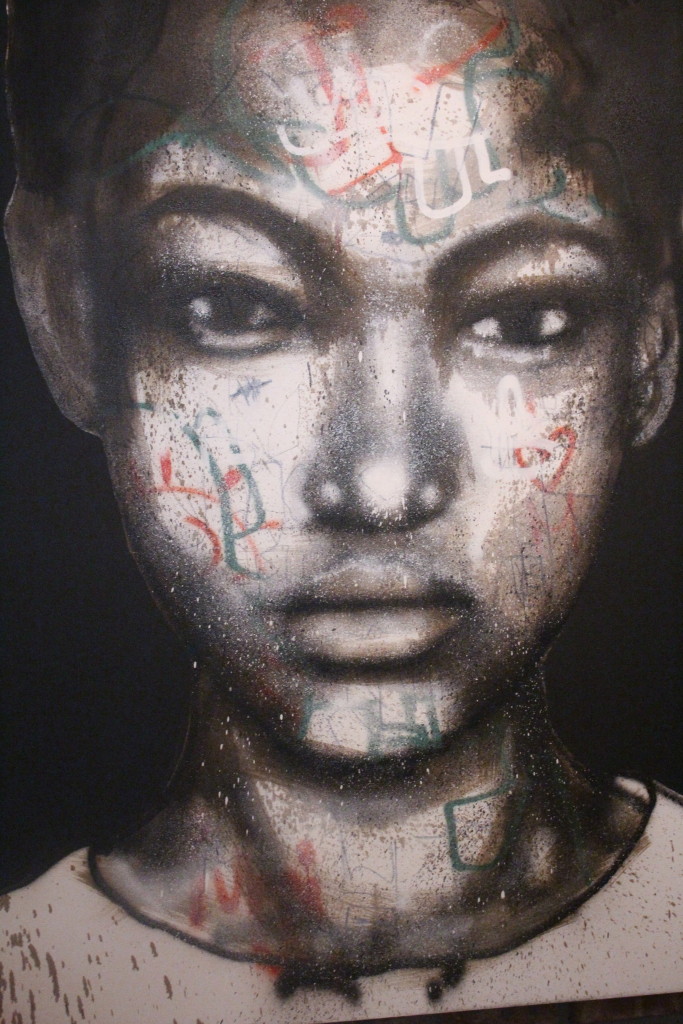 It is the kind of restaurant that wakes up every one of your senses….you smell the wonderful aroma of the open flame cooking the chicken, you hear lively Portuguese music that makes you want to dance in your seat, you see beautiful pieces of artwork, you touch the unique different reclaimed wood and brick that adorn the dining room and you get to taste some astonishing flavorful food.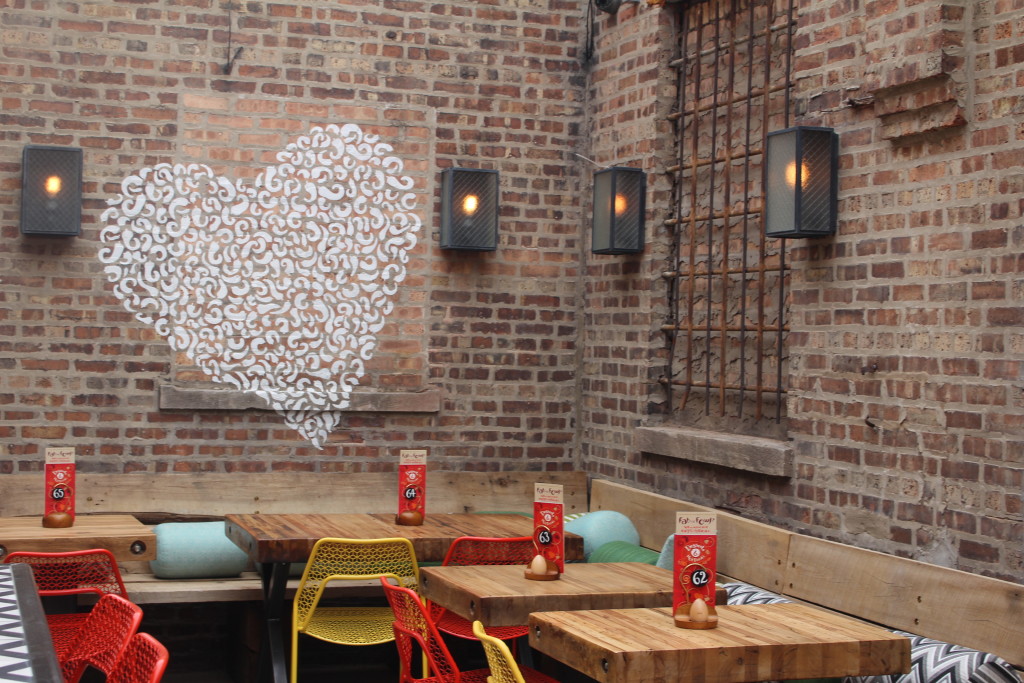 I, personally, am thrilled that Nando's PERi-PERi is roosting in Chicagoland because I had tried them years ago in DC. It was one of those restaurants that I had always wished were closer to home. (Here are some other locations.)
Another thing is that if you don't have time to sit and enjoy your meal, they make it super easy to order online so you can pick up and go.
Let me know what you think because I think Nando's PERi-PERi has chicken with "hen"sane flavor that might just knock you off your roost! (Thank you for the great lunch and for hosting the fundraiser for After School Matters. It was fun to participate and donate to such a great cause!)
Please enjoy the following art photos that Nando's PERi-PERi provided to me so I could share some of this amazing artwork with my readers!