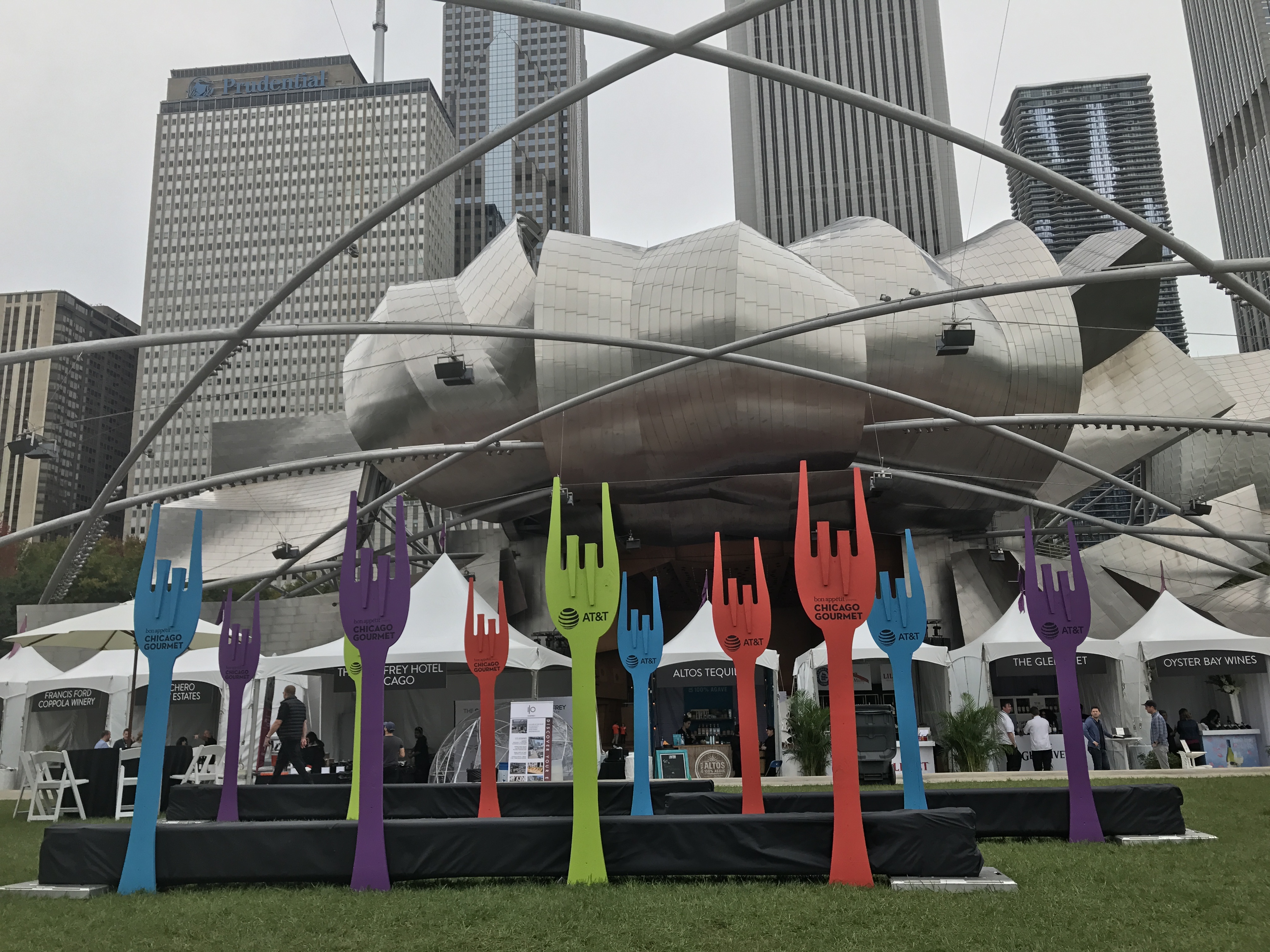 I can't say I'm a "Party like a rock star" kind of gal but I felt that way this morning after spending the weekend enjoying the 11thannual Bon Appetit Presents Chicago Gourmet. Taking place in Chicago's very own Millennium Park September 29-30, the stage was set for an epic weekend where chefs were the rock stars and the food topped the charts.
If you haven't picked up on it yet, this year's theme was "Rock the Fork".  Chicago Gourmet had multiple "rockin' events leading up to the big weekend with an Italian feast on the Symphony Center Stage, Blues, Booze & Bites at River Roast, a Global StEAT party on the rooftop of the Harris Theatre and the annual much loved Hamburger Hop competition.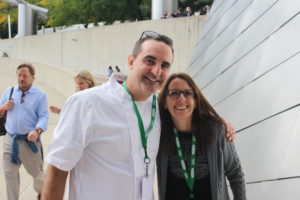 I thought this year I would talk about the top food moments(in no particular order) that rocked my world at Chicago Gourmet.  (I was going to a Casey Kasem Top 40 countdown but then I realized that would be a really long post!)
Best Bite(s)…this is really as hard as asking someone their favorite song or type of music.  We all have our own tastes and things that make our hearts (or in this case tastebuds) sing.  (Please keep in mind that not every dish at Chicago Gourmet is tasted due to the huge amount of Gourmet Tasting Pavilions….so if your favorite is not listed…I may have missed it.)
Starting at the top of my chart, I'm going to share the two dishes that hit me with their best shot.  My favorite savory bite was a Mahi-Mahi Ceviche by La Josie.  The tartness of the marinade used to "cook" the fish was everything.  I think the fruit bites were charred pineapple (but passionfruit is on their house menu so I may be wrong).  The chorus of serrano chile, cilantro, red onion and some avocado that accompanied the fish and fruit made me want to sing!  (Technically, my mouth was full so I wouldn't have sang…and I can't sing…but you get the picture.)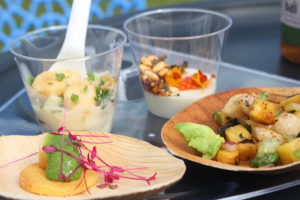 My favorite sweet bite was a Passionfruit Tart with edible Gold Leaf from La Postreria.  It was not only one of the most beautiful bites of food, it was balanced with a little sour and little sweet which is the perfect dessert.   The meringue on top was so smooth that it melted on my tongue.  (La Postreria was one of the restaurants in the Mexico Pavilion from Guadalajara.)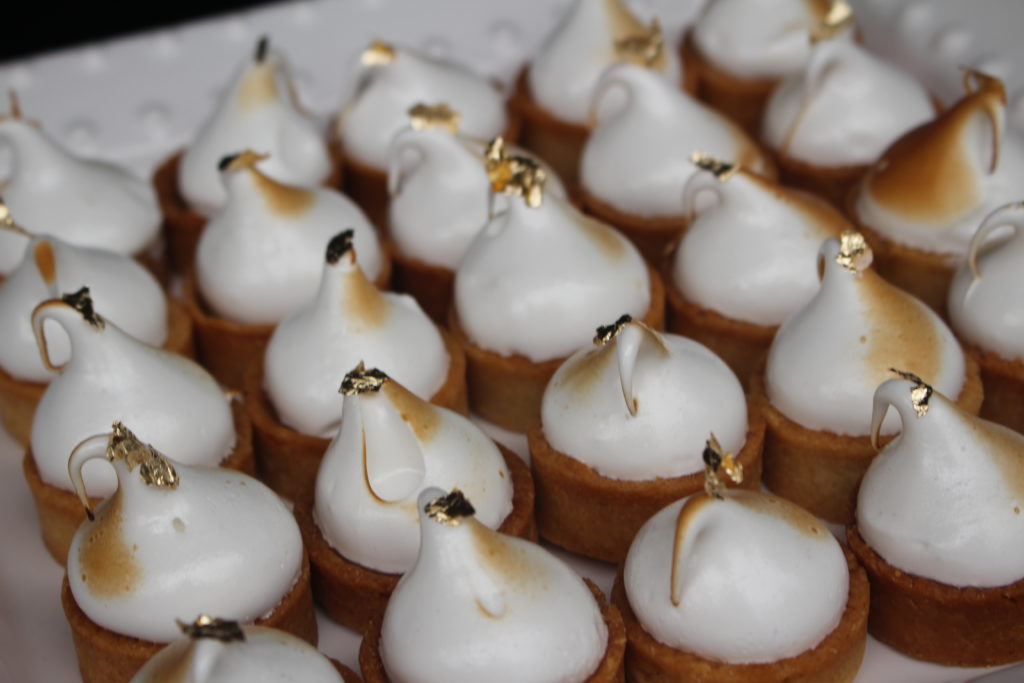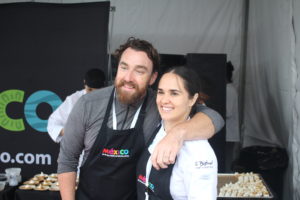 Chart Topping Bites of Food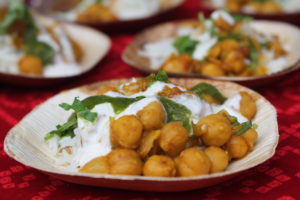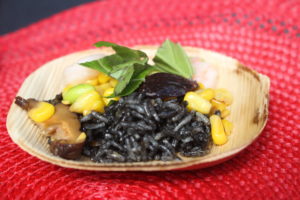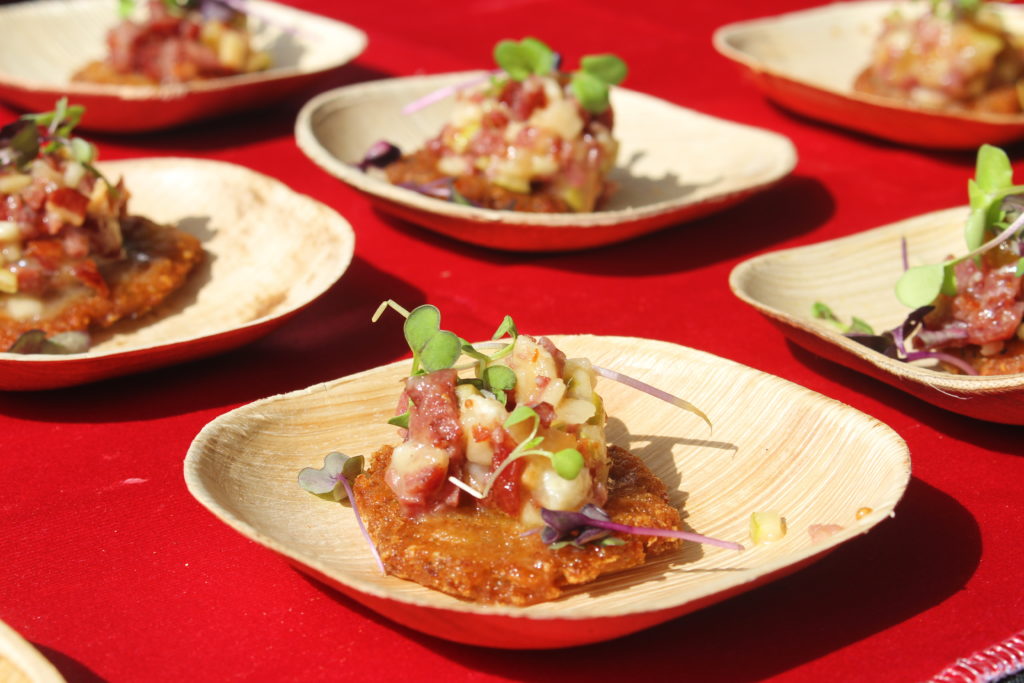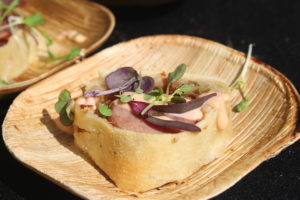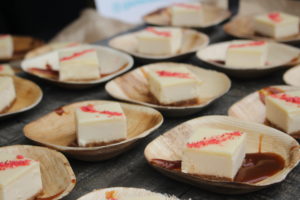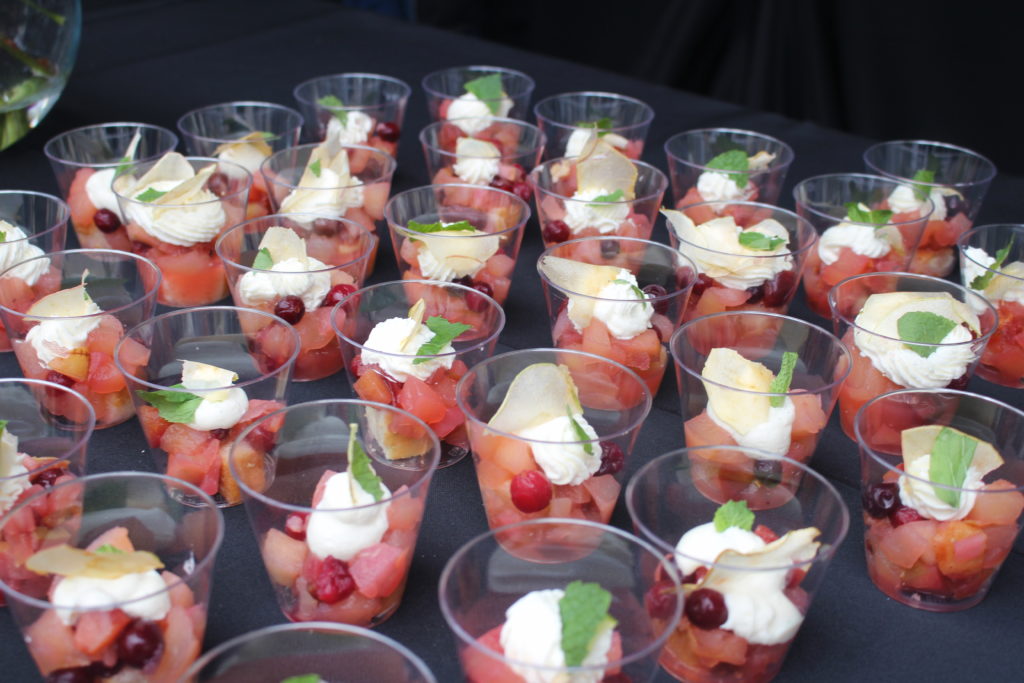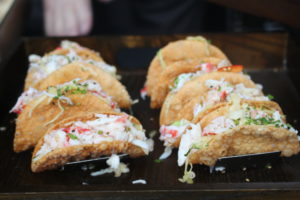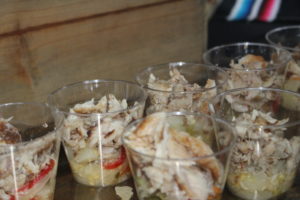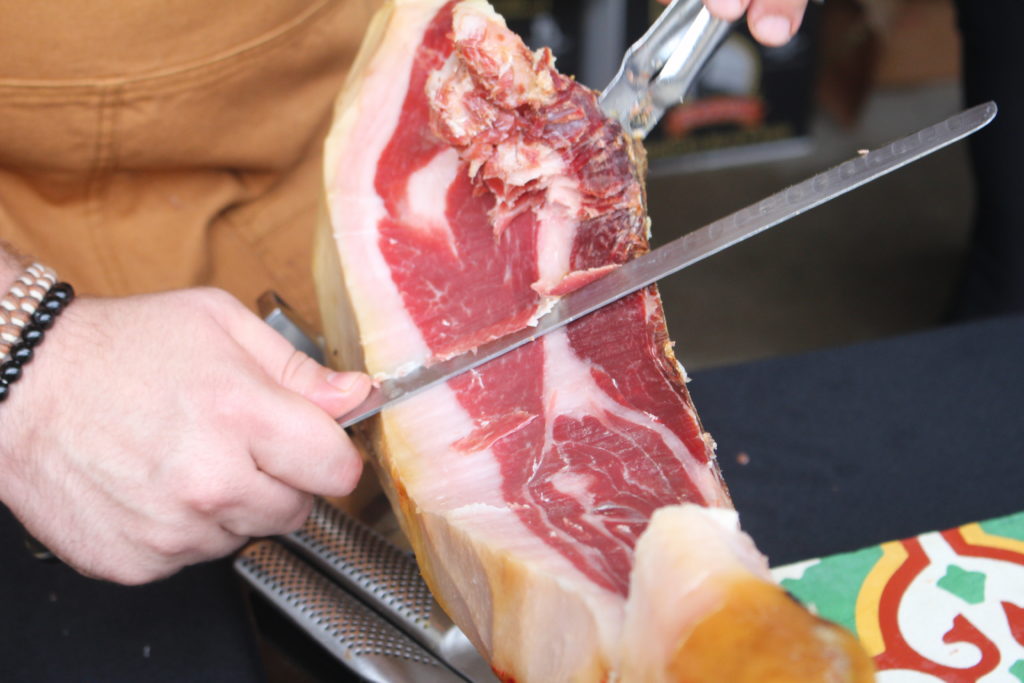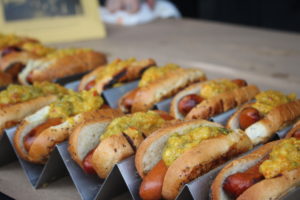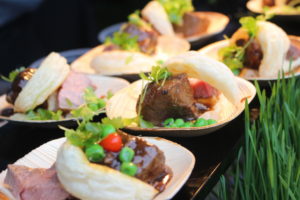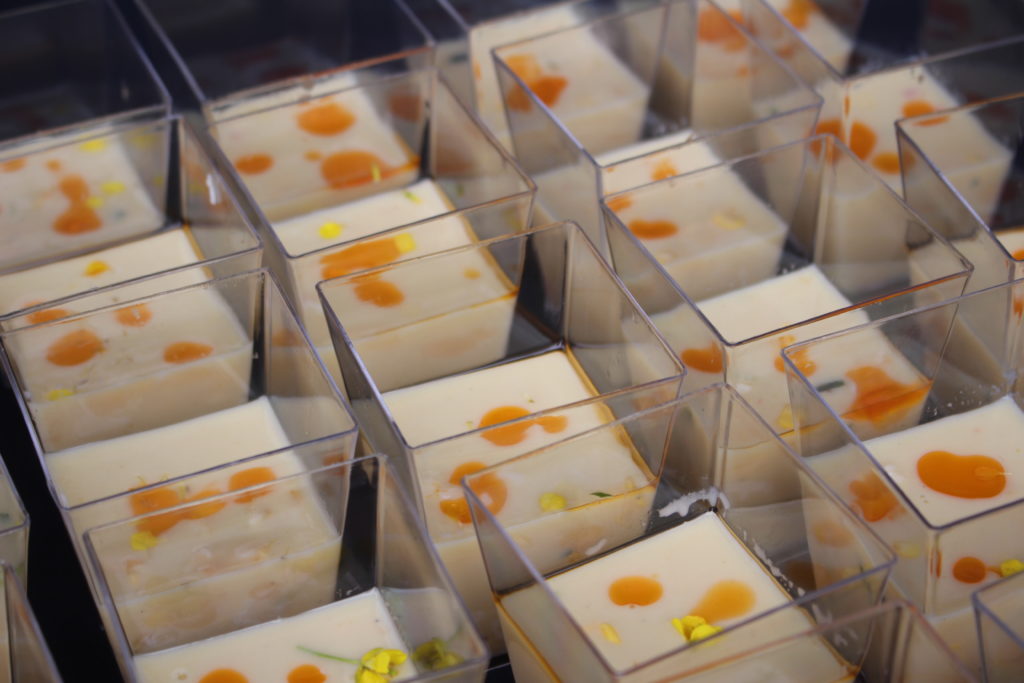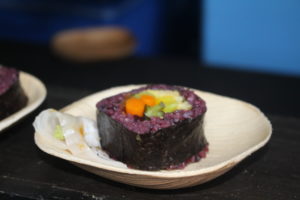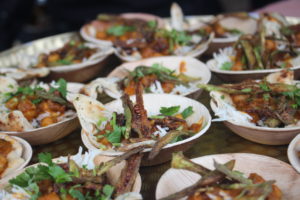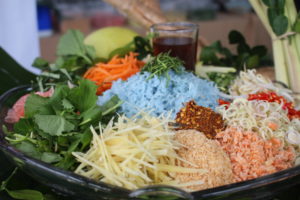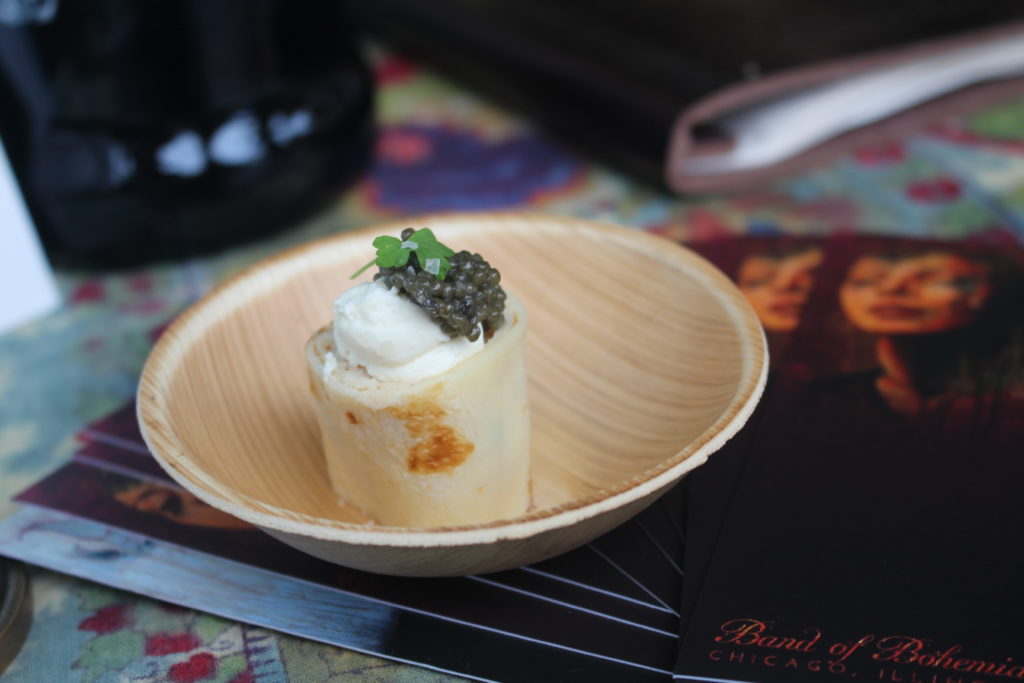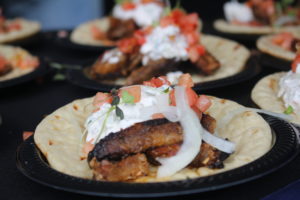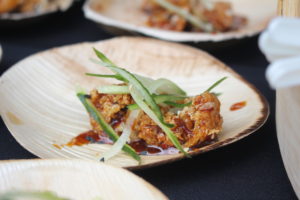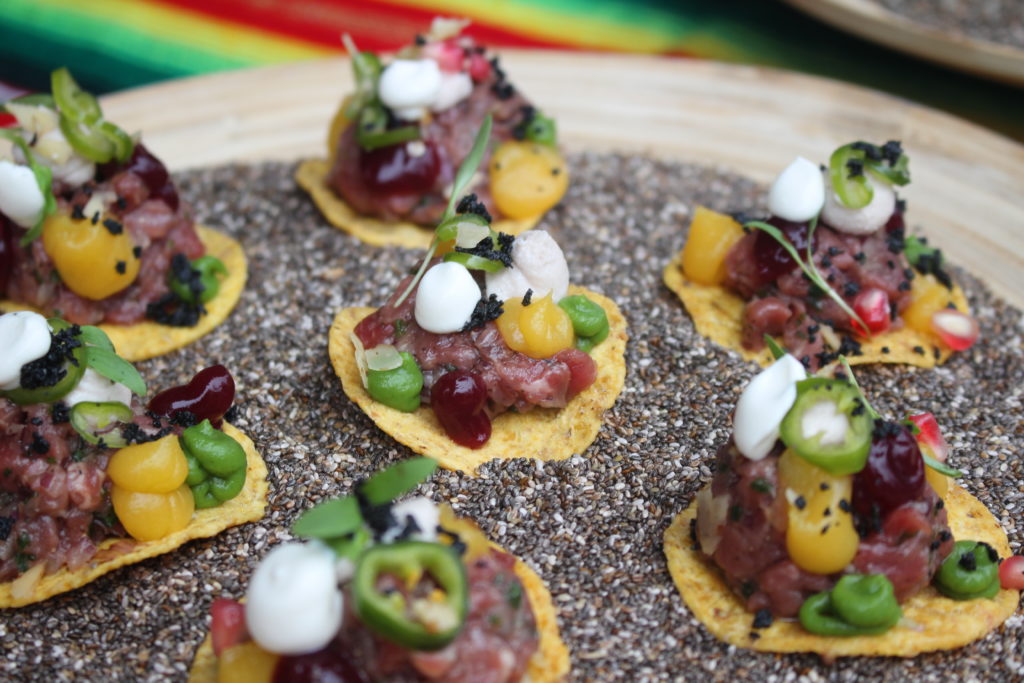 As you can see, I was lucky to experience a symphony of flavors in two days.  But what is better than eating the food?  How about learning how to cook these dishes by the rockstar chefs who develop the dishes!  Check in later this week to see what I learned but for now….stick a fork in me….I'm done!