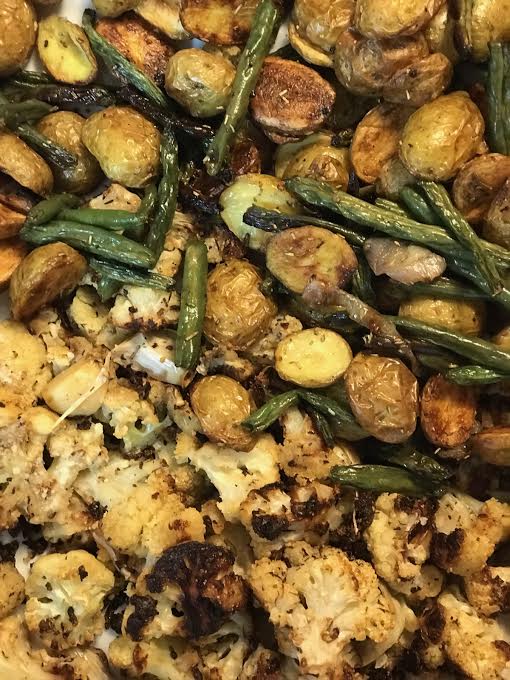 Every now and then I need to take a break from writing Felt Like a Foodie not because I have nothing to write about….it is quite the opposite. There is so much going on in the world that words flow from my fingers…and then I press delete.
One of my biggest goals in writing this blog was to try to stay positive. I may tease a little but my intentions are never to create conflict or dismay.
Another goal was to try and keep it food focused. A Crohn's blog slips in here and there because there are days when writing to my invisible audience makes me feel lifted and that I'm contributing to society.
So lately I've been trying to research what makes blogs "readable" and I must say it is a stumbling block. I go to the some of the blogs that are coming up in searches or popularity and all I see are pop up ads. Do I want to see an advertisement for ear cleaner, diet pills or men's underwear when I search a recipe? (I'm leaving out some of the "pop ups" that you see when the underwear ads are shown! YIKES!)
I digress…those sites are beautifully put together and aesthetically pleasing but I don't get the content or understand the what makes the blogger different or special. (Besides they are beautiful, great at social media and always have their nails done.)
And then I thought….am I different? Am I special? (My mom says I am…and she doesn't lie…so it must be true.) Is my goal to have "followers" and "popularity?" Do I want to go viral? (Back in my day the viral girls were the ones you stayed away from.)
I guess it hit me this weekend at my husband's company party when I was asked by one of his coworkers about Felt Like a Foodie. (Thanks Lisa for the motivation.) I think I've been achieving my goal by "just" being me.
My intent when I started Felt Like a Foodie was to share fun and sometimes witty stories about food experiences with the hopes that I can get people to step outside of their boxes to try new things.
I want to be inspired by going to events and recreate those creations at home. I want others to be able to search my recipes when looking for something new to make at a holiday. I want it to stay fun and relatable.
With all that said, I'll apologize for my lapse of writing this past month. Like Stella, I'm getting my groove back and I can't wait to learn more in this next year.
To thank you for your loyalty, here is a fun easy "sheet pan" vegetable recipe I made the other day when I made braciole. (Click here for the recipe for my braciole)
It was great because I made a ton of veggies and dirtied one pan! If that isn't a blogger giving back, I don't know what is!
Sheet Pan Potatoes, Cauliflower and Green Beans
Ingredients (rough amounts)
1 pound little potatoes, cut in half
12 ounces French cut green beans
1 head of cauliflower broken into flowerets
Olive oil
8 cloves garlic, unpeeled
Herbs de Provence
A couple sprigs of rosemary
Salt
Directions
Preheat oven 425
Line a sheet pan with parchment paper.
Put the potatoes on half and the cauliflower on the other half.
Drizzle generously with olive oil.
Sprinkle with the herbs and scatter the garlic cloves.
Roast for 30 minutes.
Stir a little bit depending on how brown you want your veggies (I love the brown spots.)
Add the green beans and bake another 15 minutes.
Sprinkle with salt.