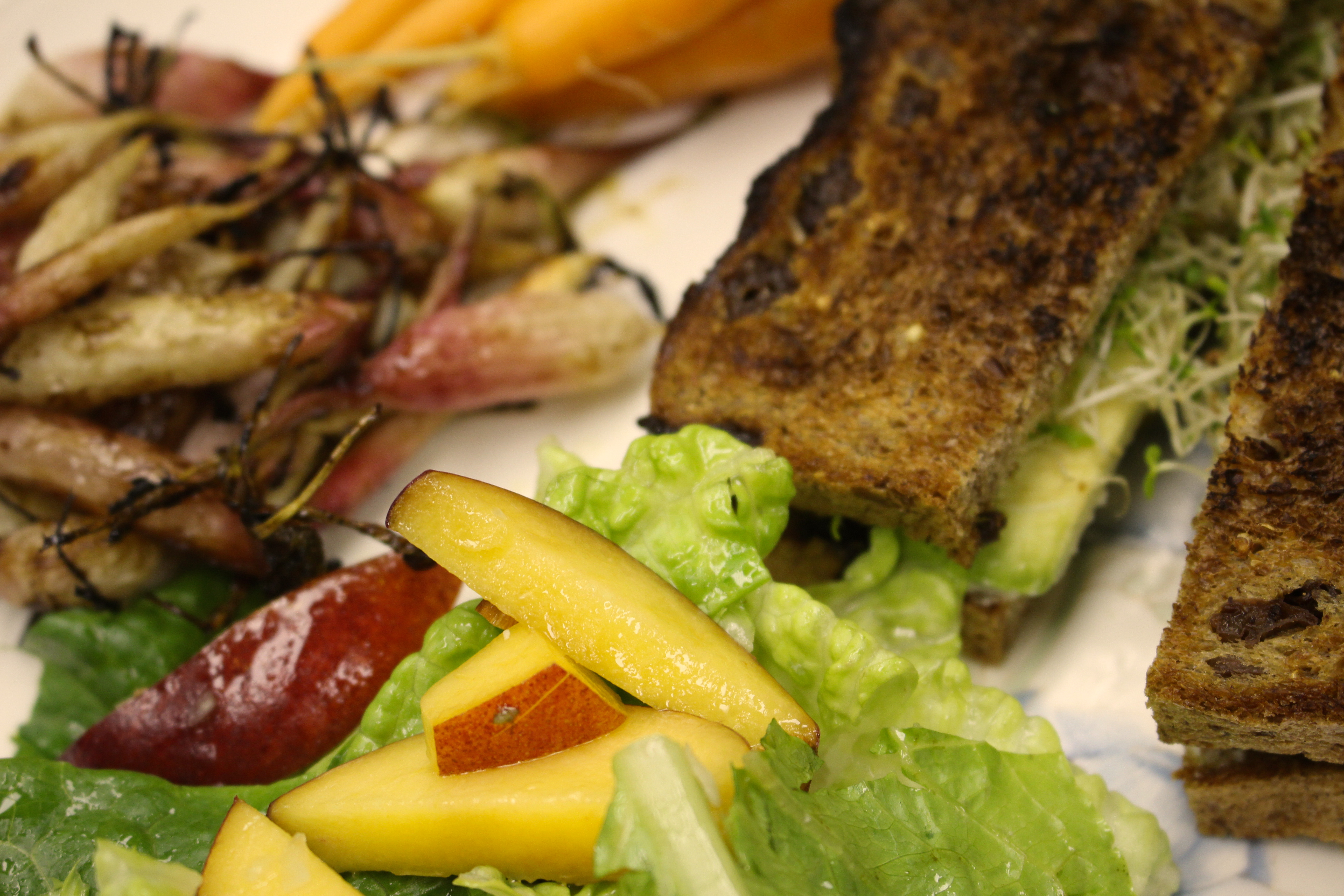 It is not rare for me to meet people who love food.  We are everywhere!!  Usually in the first few minutes of a conversation, we share our mutual adoration of the subject matter, make yummy noises, and swap recipes.
What has been rare is meeting a vegan who shares this mutual love of food.  I am by no means inferring that a vegan can't love food.  (I think I probably repelled them with my bacon sweat.)  I just didn't know enough about the topic UNTIL I met Laurie Rice (Wild Rice, Valparaiso, IN).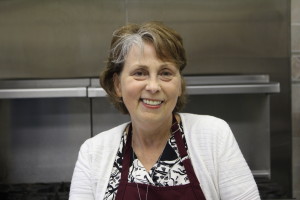 Laurie has been a practicing vegan for decades and recently started a business in Northwest Indiana called Wild Rice.  It is the only place in the area where you can get a 100% VEGAN lunch delivered to your door.  (Limited delivery but she does offer the option of picking up your meal.)
I spent yesterday morning hanging out with Laurie at Nana Clare's Kitchen (a fully licensed commercial kitchen that gives home-based food businesses a place to get cooking).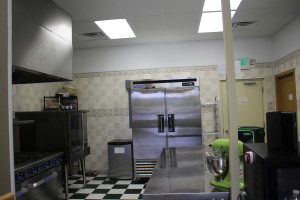 Laurie comes in M-F to make her super creative and delicious vegan and organic meals to go.  She posts her menus on Facebook early in the week and needs her orders by Sunday.  You can order for the entire week or pick and choose which day you'd like a healthy lunch.
The cool thing about Laurie is that she knows food!  She is what I am now calling a "rational food activist."  Laurie knows where food comes from (she loves locally owned Fairstream Organic Farms) and what is in it.  Her expertise has taught her how to make Wild Rice's vegan lunches not only healthy but super tasty too.
Here is an example of a week's menu:
Monday – California sandwich (creamy, crunchy, sweet and delish), stuffed baby red potato bites, nectarine/almond salad
Tuesday – Shepherd's pie (yum), Israeli salad
Wednesday – Quinoa salad (a meal in itself), Carrot kinpira
Thursday – Creamy, cheezy mushroom calzone, Rosemary roasted fennel and zucchini
Friday – Total anarchy chili with cornbread topping, Vegan Caesar salad
All of Laurie's meals come with dessert and a snack.   (Ask her about her donuts!!!!)
I was 100% skeptical that a vegan meal could be as satisfying as one of my usual meat laden lunches.  But Laurie made me a believer after I tried her California Sandwich served on Ezekiel cinnamon/raisin bread, schmeared with vegan cream cheese, thin crunchy slices of white cucumber, velvety avocado, and a generous handful of sprouts.
It was so flavorful and had a ton of textural variety to make your mouth happy.
And since she does cook fresh, natural food, there are times when she has to substitute a dish in the menu like this week her stuffed red potato bites were swapped with some Agave-roasted icicle radishes.  (I'll post the recipe for these below.  They were so good that I kept sneaking them off the plate we were sharing every time her back was turned.)
I think Wild Rice is a great option for people in NW Indiana to FINALLY have some healthier lunches.  Two of the biggest excuses we all make for not eating right are that we don't have time and it is too much work.  Well , Wild Rice has taken the burden off of all of us.
Like I said in the beginning of this post, I meet a lot of people who love food.  I was already a fan of Laurie as a person but now I am a huge fan of her as a chef.  (And she is the perfect person to be stranded on an island with…she could pull great flavor out of everything that grows and there would be no chance that I would ever become her dinner when all the veggies were gone!)
So when you are looking at your busy calendar next week, give Laurie at Wild Rice a buzz (219-916-5878) on Sunday and order some lunch for week.   Your taste buds will thank you for it!
Agave Roasted Icicle Radishes
Ingredients
1 ¾ pound of radishes (about 2 bunches) tops removed
2 Tbsp (or less) agave
1 Tbsp balsamic vinegar
Salt and pepper to taste
Directions
Oven 450.
Set cast iron skillet (empty) in oven to preheat.
Meanwhile in a medium bowl, combine agave, vinegar. ½ tsp of salt, and ½ tsp pepper.
Add radishes and toss until coated well.
Transfer the radishes to the hot cast iron pan and roast, stirring occasionally, until the radishes are crisp tender.  (About 15-20 minutes.)
Make extra because they are scrumptious!!