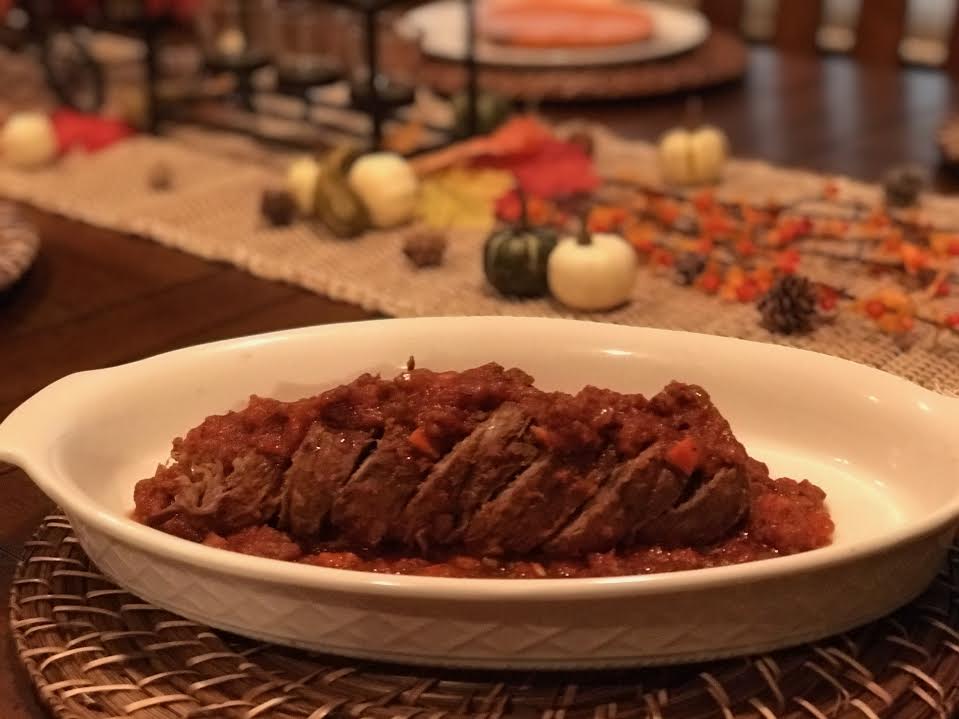 Do you like watching syndicated television?  Are you someone who knows every episode of Friends by heart?  Maybe you are a fan of Big Bang Theory because after years of watching it you may actually understand some of the science.  Or maybe you just like the simplicity of watching the Waltons over and over.  (My husband has an issue with the new John Boy in the later episodes so I like to watch when he isn't around so I avoid the commentary.) 
One of our favorite syndicated shows is Everybody Loves Raymond. It was a great show. If you are a married person with in-laws who live in close proximity….it is a genius show!
If you haven't seen it, the lead star (Raymond) and his wife, Debra, live with their 3 kids on the same block as his Italian parents.  The parents are pretty intrusive and they drive Debra a little batty. (This is nothing like my relationship with my in-laws….they aren't Italian.)
The banter within the characters is probably a mirror to what happens in a lot of families and with a lot of spouses.  (Raymond is also a momma's boy…I didn't mean also….that makes it sound like I'm inferring that my husband is a momma's boy…I would never type that…I may say it….but I wouldn't type it.)
One of the other running jokes is how Debra isn't a good cook.  (This isn't like us at all.)  Debra tries all sorts of recipes and she will never be as good as her mother in law.  (My mother in law and I cook very differently but I can never make a lasagna as good as hers.…..it is outstanding.)
The other night we were watching one of the repeats and the episode called "Debra Makes Something Good" was on. Debra made an Italian dish called Braciole which is beef rolled up with various ingredients and baked in a simple tomato sauce.
It is so good that everyone is sneaking over to eat Debra's braciole which makes the Mother in law a bit jealous. They do a great job portraying the deliciousness of this braciole….so good that every time we watch it, my husband wants braciole.
I broke down and made it for him the other week. (I'm sure I've made it before but he insists that I've neglected his braciole cravings.) It is one of those recipes that feels like it is upscale or complicated but it really is a great recipe if you want to have people over….like your in-laws.
Braciole
Sauce Ingredients
1 shallot, 1 stalk celery, 1 carrot all chopped uniformly
4 cloves of garlic
1 32 ounce can of crushed tomatoes
1 tsp of Italian spices
1 tsp sugar
olive oil
Sauce Directions
In a large Dutch oven, heat a splash of olive oil over medium heat. Add shallot, carrot and celery and sauté until soft.
Add garlic and sauté another minute.
Add tomatoes and, sugar and Italian seasoning.
Cook on low for about an hour….start to prepare your meat while this is cooking.
Braciole
Ingredients
Butchers Twine (not an ingredient but you don't want to look for it later)
1.5 pounds of flank steak (pound it thin as possible without shredding it.)
½ cup of bread crumbs
2 cloves of minced garlic
½ cup pine nuts
1 cup of favorite Italian cheeses (I like to buy a multiple shredded blend)
1 cup red wine
salt and pepper
Olive oil
Directions
Oven 325
Mix bread crumbs, garlic, pine nuts and cheese in a bowl…set it aside.
Season the flank steak with salt and pepper.
Lay it flat on a cutting board. (Did you remember to flatten it?)
Take the bread crumb mix and sprinkle it evenly over the steak.
Roll the steak up to enclose the filling.
Tie with butcher's twine.
You should be able to tuck the ends in to enclose it all.
In a large oven friendly pan (if you don't have one, use a skillet and then transfer to a casserole dish), heat olive oil over medium heat.
Brown the braciole on all sides. (You don't need to cook it all the way through since it will be going in the oven.)
Deglaze the pan with the wine and add the simple sauce you made earlier.
Cover the pan and bake for an hour.
Uncover and cook another 30 minutes.
Remove the twine and cut slices for individual servings. (Or if you are living in a sitcom…have your husband grab the whole roll and eat it like a cave man.)