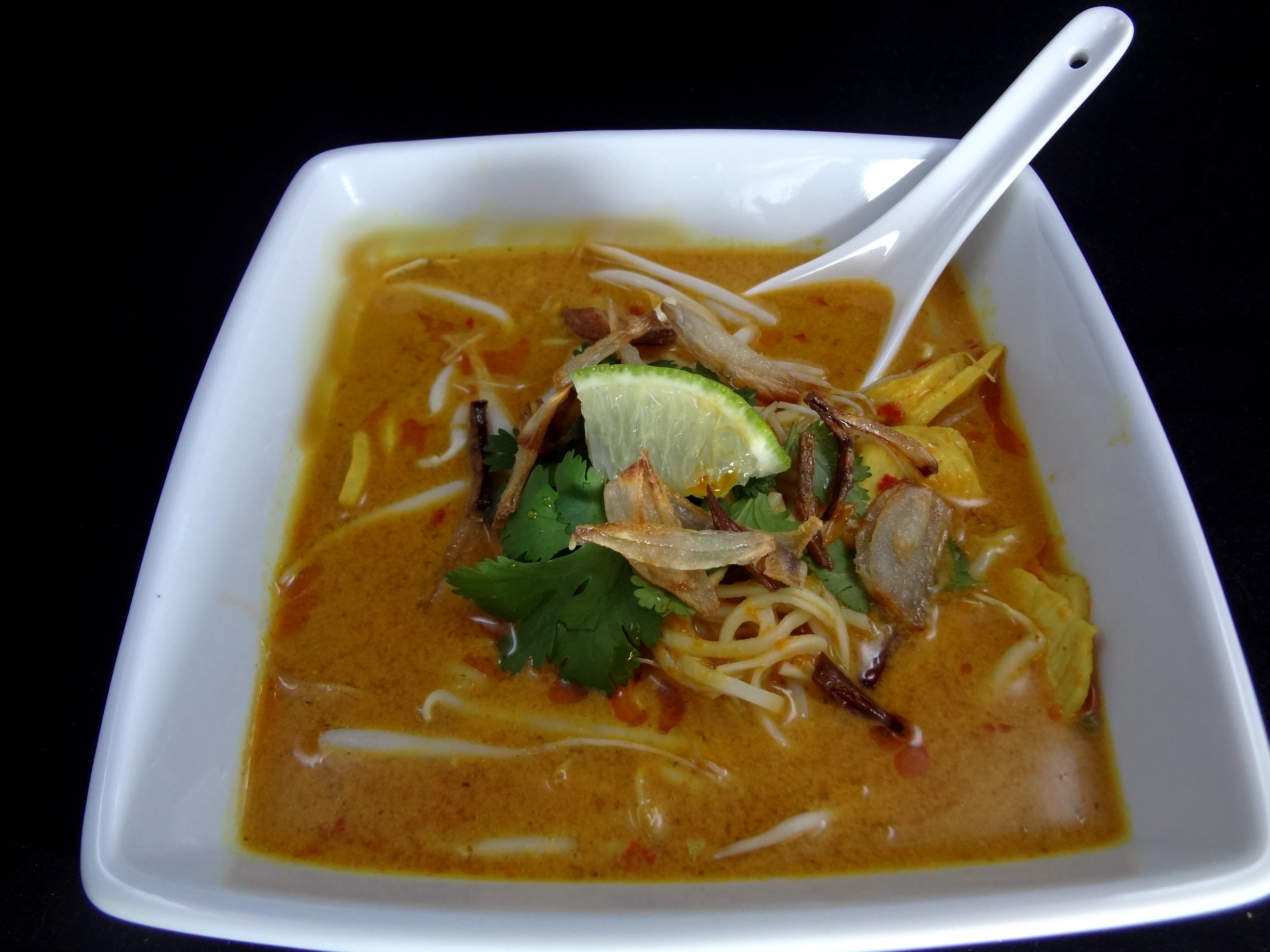 I am proud to say I am a cover girl.  Are you?  As you know, it can be pretty time consuming and overwhelming but the results are worth it.
By cover girl of course I mean that I see a food magazine cover and I just have to make the recipe in the spotlight.  They always look so delicious and inviting.  (Can you tell food to "work it?")
I can only imagine the work involved by the professionals who specialize in this form of "still art."  (Unless the recipe has Mexican jumping beans then you've got some action shots!)
Every month, the magazine Bon Appétit challenges its readers to "cook the cover."  They feature some of the pictures on their web page and on Facebook.  I have cooked the cover, I just never sent in my pictures.
When I received the March 2013 issue, I knew this was the cover I was going to cook and submit.  My readers all know how I am a sucker for soup and anything Asian so the Chicken Khao Soi (Spicy Thai Curry Noodle Soup) was my perfect muse.
The recipe (found here) itself is pretty straight forward.  Most of the ingredients were already in the pantry and the ones that weren't were actually available in my small town's grocery store.
I will 100% admit that when making the Khao Soi paste I was frightened that it would be too spicy but it was just perfect.  Enough heat for you to know it was there and warm you from top to bottom.
The only change I made in the recipe was with the chicken.  I only had breasts so I allowed the broth to develop its flavors and then I added super-duper thin slices of chicken breasts that cooked immediately the broth before serving.  (I raised the heat to high and the chicken was cooked in about 3 minutes.)
Don't skip the garnishes!!!   Besides helping stage your pictures, the flavors were unbelievable.  I used crispy shallots on the top with cilantro, bean sprouts, lime and a dash of chili oil.  PERFECTION!!
Thank you, Bon Appétit.  After mimicking this cover, I have to say I want to do it again.  I enjoyed the challenge of making my food not only delectable but picture perfect!