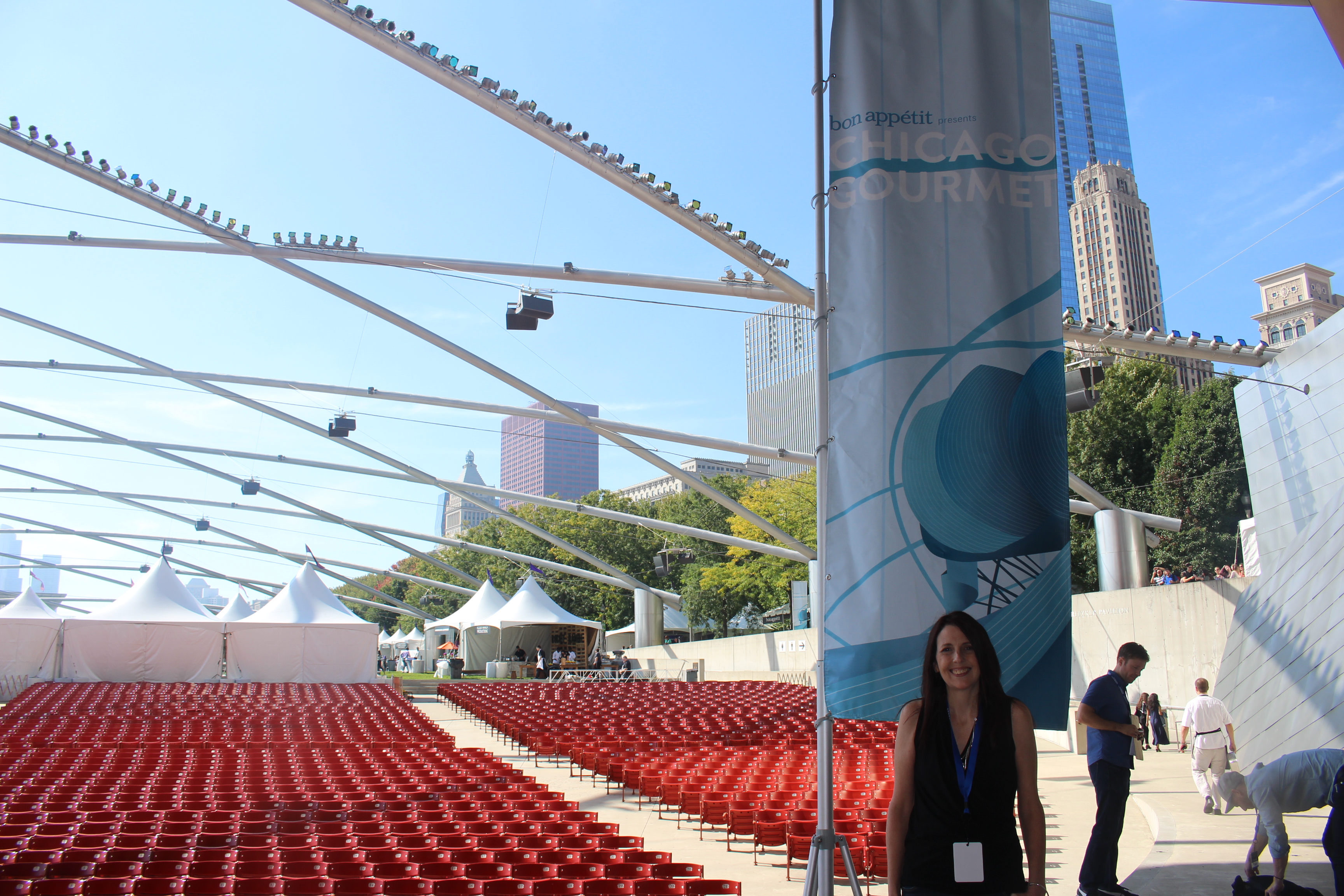 Did you ever go to an amusement park as a kid? Do you remember that feeling of excitement and joy when you walk through the gate? How about the anticipation before you even get there? I think that sums up how I feel each year at Chicago Gourmet. ("Produced by the Illinois Restaurant Association, title sponsor Bon Appétit magazine and presenting sponsor Southern Wine & Spirits of Illinois, Chicago Gourmet 2015 is one of the nation's largest and most celebrated culinary events. ")
As I walked into Millennium Park this weekend, I had to just take a moment and gasp. It was like a wonderland of 150 of Chicagoland's best chefs providing your taste buds the ride of their life.
Like a good amusement park the key is to not think about anything, just enjoy the ride. Between the demonstrations, book signings and tastings there is so much to share.
Today I want to concentrate on the main rides….the food. There were truly bites for every kind of food lover. You could be a novice and just learning to enjoy the thrill of this kind of ride or experienced enough to savor the adrenaline rush you can experience with phenomenal food. Either way, every bite came with their own twists and turns.
With that said, I just looked at my pictures of food and thought I'd virtually share the food "ride" that Chicago Gourmet had to offer.  (I did a random gallery because I wouldn't know how to pick my favorite!)
So sit back and enjoy the ride! (Please do not look at when you are hungry or on a diet.  Keep your hands on your computer for the entire post.)