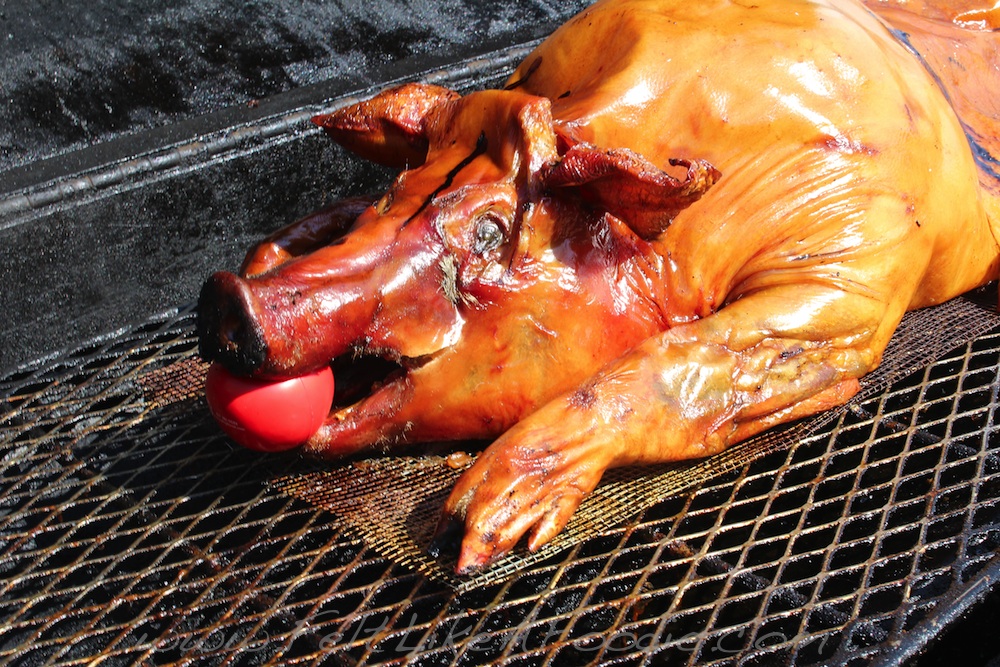 Have you ever heard of the phrase "post prandial narcolepsy?"  It is defined as that state of sleepiness that we sometimes feel after eating a large meal.
I am tweaking the definition to also include the state of sleepiness that occurs after a weekend of eating dozens of little meals at Chicago Gourmet, which occurred this weekend at Millennium Park in Chicago.
With Mother Nature providing sun and temperatures in the 70's, hundreds of Chicago's finest chefs came out and not only entertained our palates with their cuisine but also entertained us with numerous cooking demonstrations, book signings, seminars and friendly "smackdowns."  (I'll do a whole separate post on all of the people later this week.)
Out of the 150+ dishes I had to choose from I think I managed to eat a whopping 50 dishes over the weekend and wish I could show you all of them.  (There was also a plethora of wine and cocktails to choose from but if you think I'm sleepy after food, I'm unconscious after wine!)
In no particular order here are some of my favorites of the weekend. (For the record, my "Oliver Twist..Please, sir, I want some more" award went to IPO's Trevor Hoyte for his pork cheek and parsnip puree.  The cheek was lucious and the truffled puree was something I dreamt about this weekend!)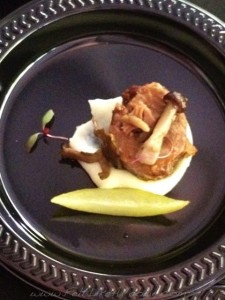 I also really loved  Pecking Order Fried Chicken Croquette with an adobo glaze and "mom's" pickles, Kinzie Chophouse's Creamed corn and Italian Sausage, and Chef Gaytan's Mexique contribution of a crispy pork belly at the Grand Cru Tasting.  (Sorry my pictures did not turn out good enough to post.)
Honestly, this was my third year at Chicago Gourmet and probably my favorite.  I enjoyed so many new tastes and I felt the variety of dishes this year was limitless.  Here are more examples: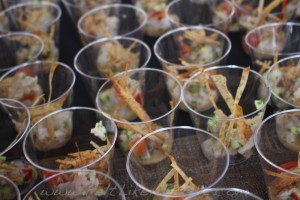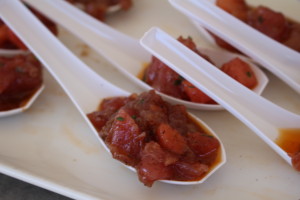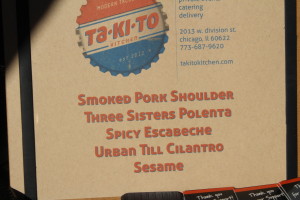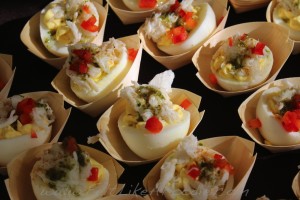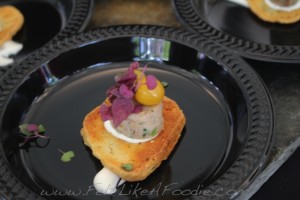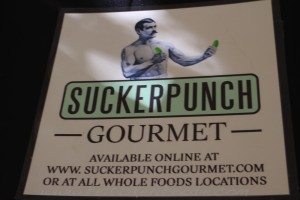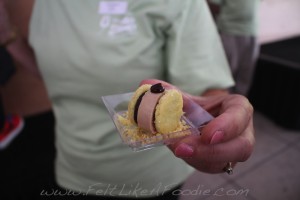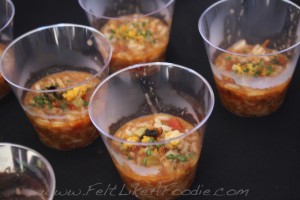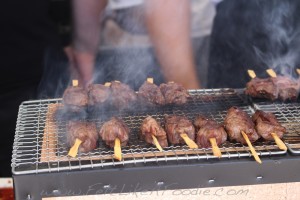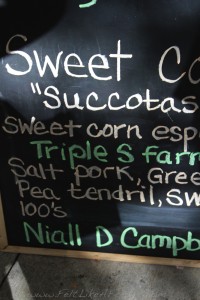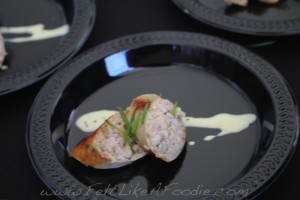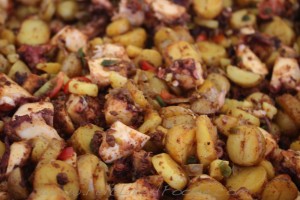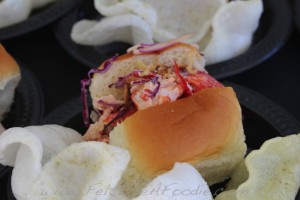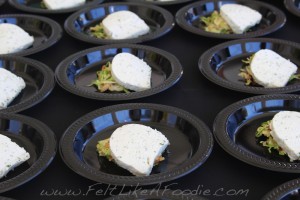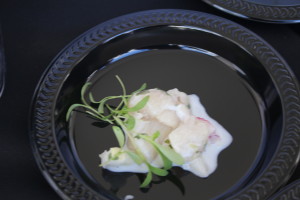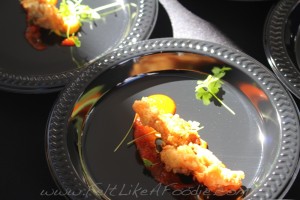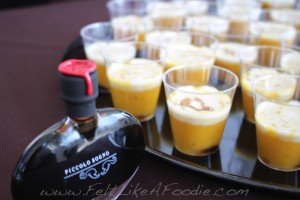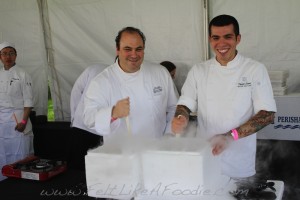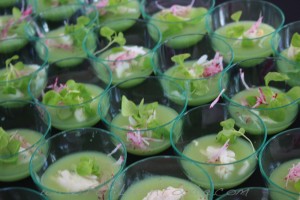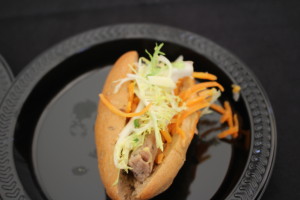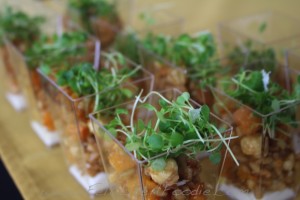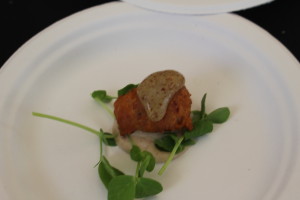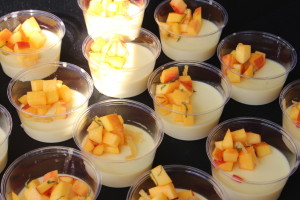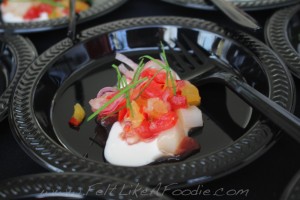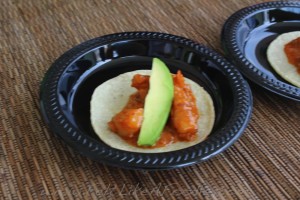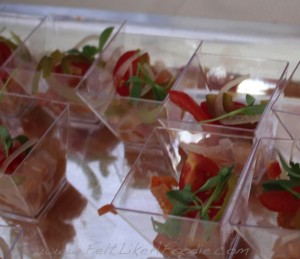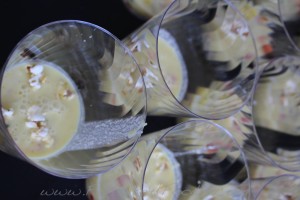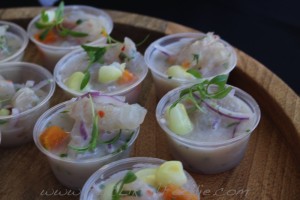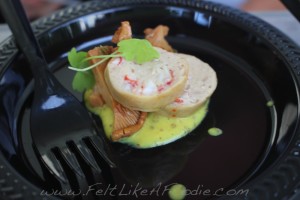 Now can you see why I've had to drink 4 cappuccinos today?  I also have a new ailment called Post Chicago Gourmet Belly which is defined as the feeling of constant hungriness the Monday after Chicago Gourmet!
Later this week, I want to highlight some more of the activities of the weekend but for now I need a nap!!!