There are so many things I love when I go to Chicago. There is the beautiful architecture that tells a new story each time you look at it. There is Lake Michigan that is like an old friend waving me over to say hi. And, of course, a trip to Chicago feels incomplete if I don't get some pizza.
The pizza part sometimes is a problem because I don't always have the time to go to a conventional Chicago pizzeria. Last week, I found the solution in Blaze Pizza (227 East Ontario).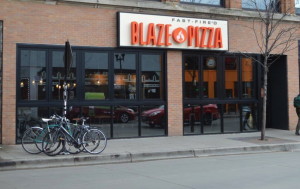 Have you heard of it yet? No? Well, you will. Blaze Pizza will soon be a household name. The concept is simple…build your own pizza with the 40+ fresh ingredients, sauces and spices….FAST. 
But Barb…how is that fast??? It is fast because Blaze Pizza has developed a dough (made FRESH in house daily) that gets squished by a pneumatic press, goes into a piping hot oven and comes out in 180 seconds!!! The pizza is about 11 inches and is the perfect size to fill your belly. (Pretty neat that you can eat an awesome pizza lunch in under a half hour and KNOW that the pizza was made fresh just for you.)
The best part was the fact that you can build your own with UNLIMITED ingredients for under $8. (For those of you who aren't good at mixing and matching flavors, Blaze Pizza has some great "Signature Pizzas" on the menu too!!!)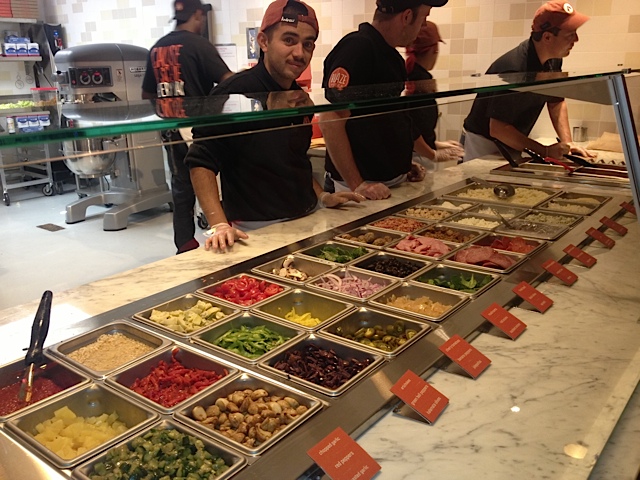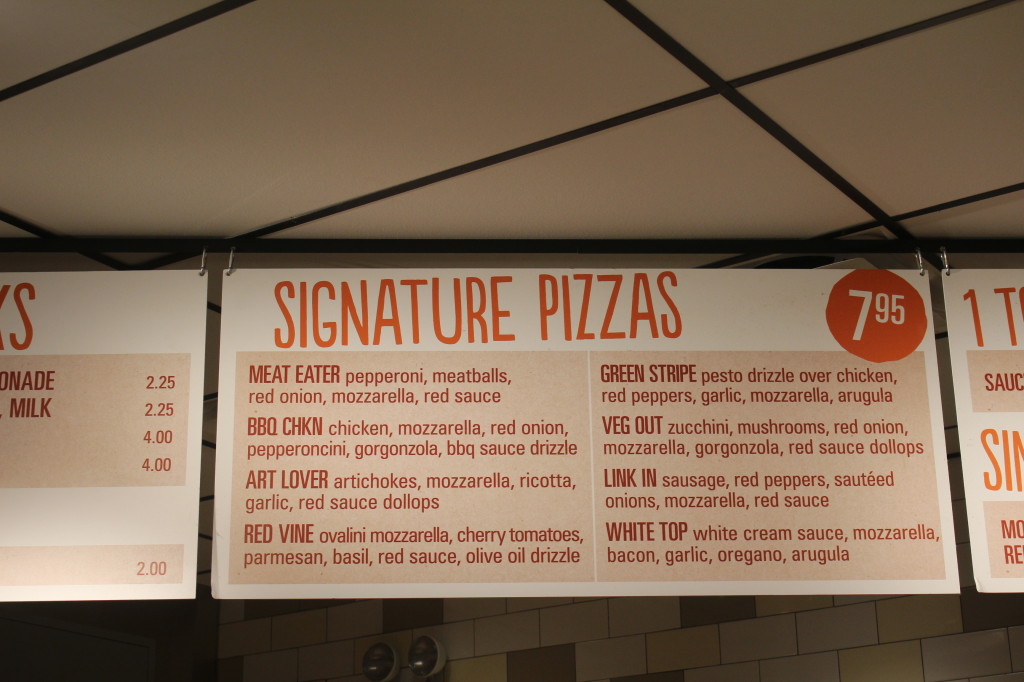 I loved walking down the "assembly" line and picking and choosing my ingredients.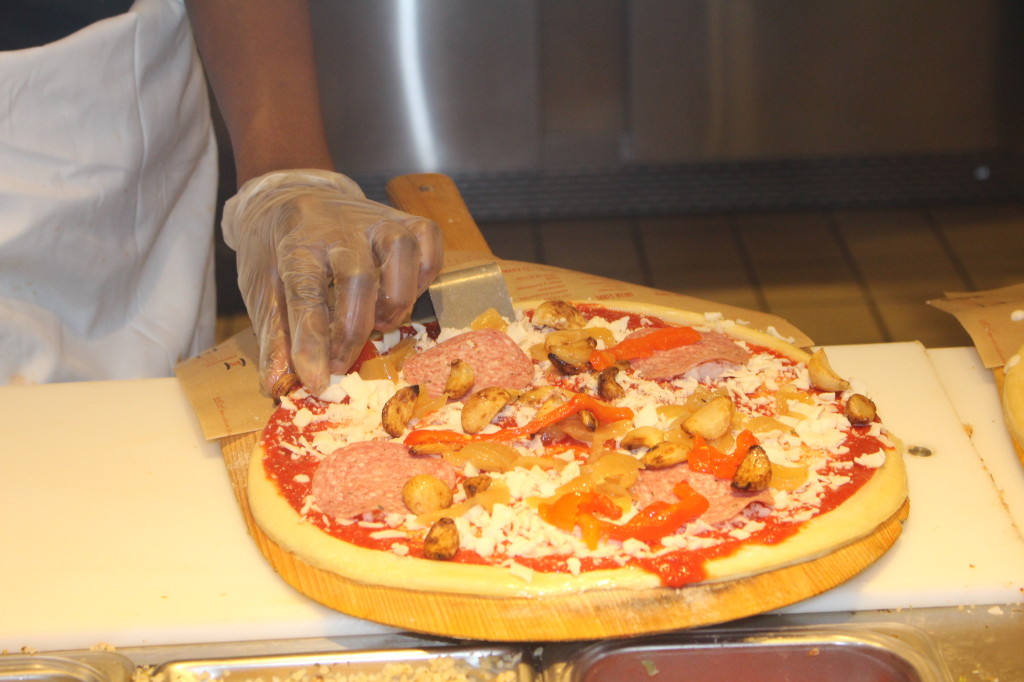 The staff at Blaze has been taught the art of distributing the ingredients on each pizza so you get a little of each ingredient in each bite. (I made a salami, roasted garlic, roasted onion, red pepper pizza with the classic red sauce and mozzarella. YUM!!)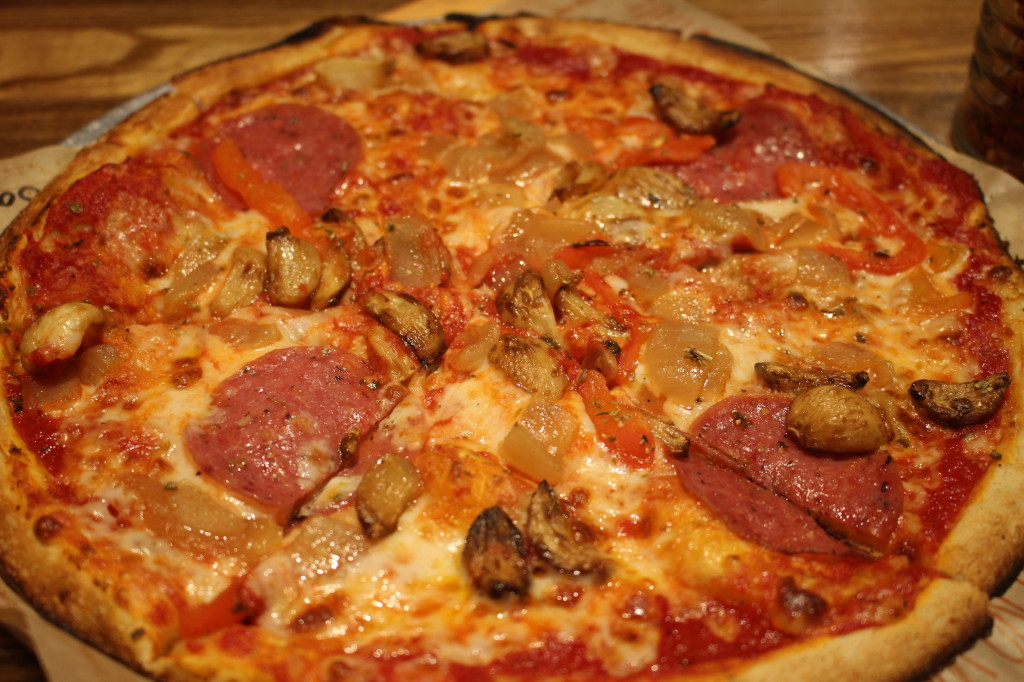 And let me tell you about the crust…it was perfect…exactly the way I want a thin crust pizza to taste. There was some crispiness to the outside crust and some chew to the part that held all my ingredients. (Blaze Pizza also offers a gluten-free crust.)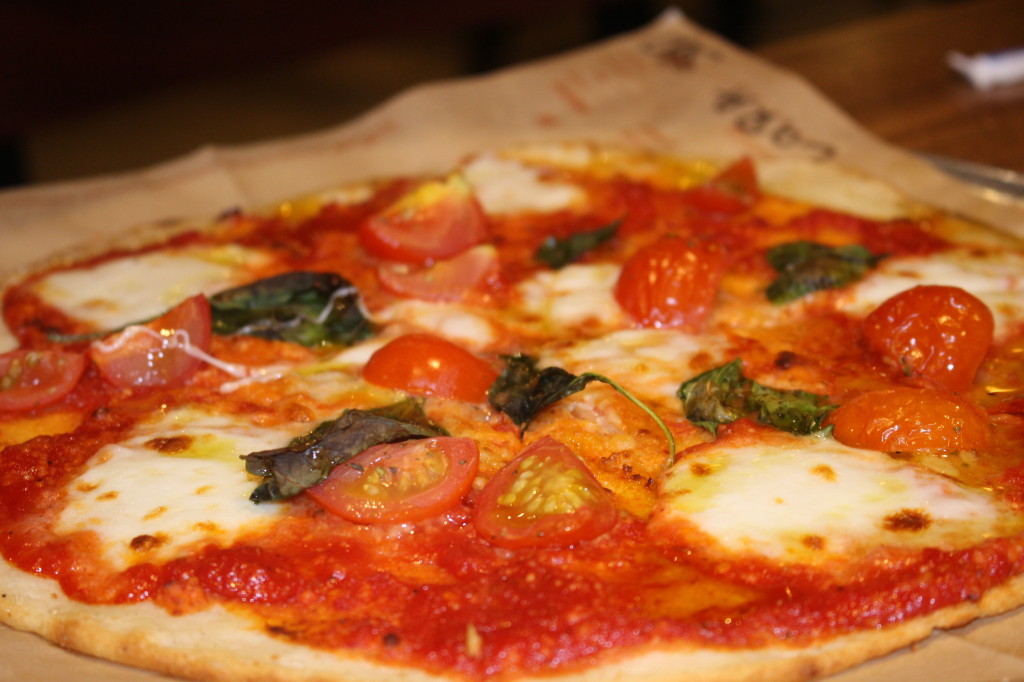 After having this experience, all I could do is think of how great this concept is for soooo many of us. The price point suits the budget of everyone from families to Millennials. (I brought my college "intern" with me and she loved creating her cream based, feta, roasted garlic, artichoke heart, cherry tomato and fresh basil pizza!)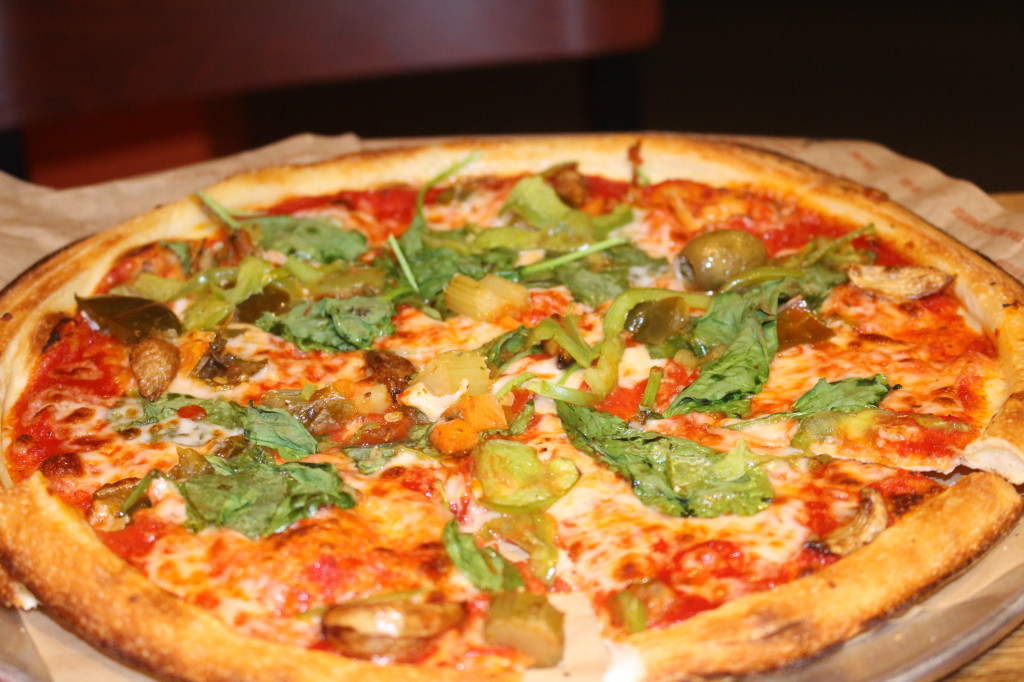 If I worked near a Blaze Pizza, I would love it because it would break up the monotony of lunch! You could easily have a different pizza every day of the week and never eat the same one twice! (I would do the math for you on all the different combinations but I was never good at statistics!)
So now that I have your mouth watering, you want to go right? Blaze Pizza currently has 2 locations in Chicagoland (one on Belmont and one on Ontario) but will have 3 more (Presidential Towers, Old Orchard and Evanston) opening soon. (They have locations all over the US so it is not just a "Chicago" thing.)
It seems like when I go to the city these days, I am always too busy to enjoy everything that makes Chicago great. It is nice that now I can take a moment to stop and not only smell the pizza but have time to enjoy eating it too.