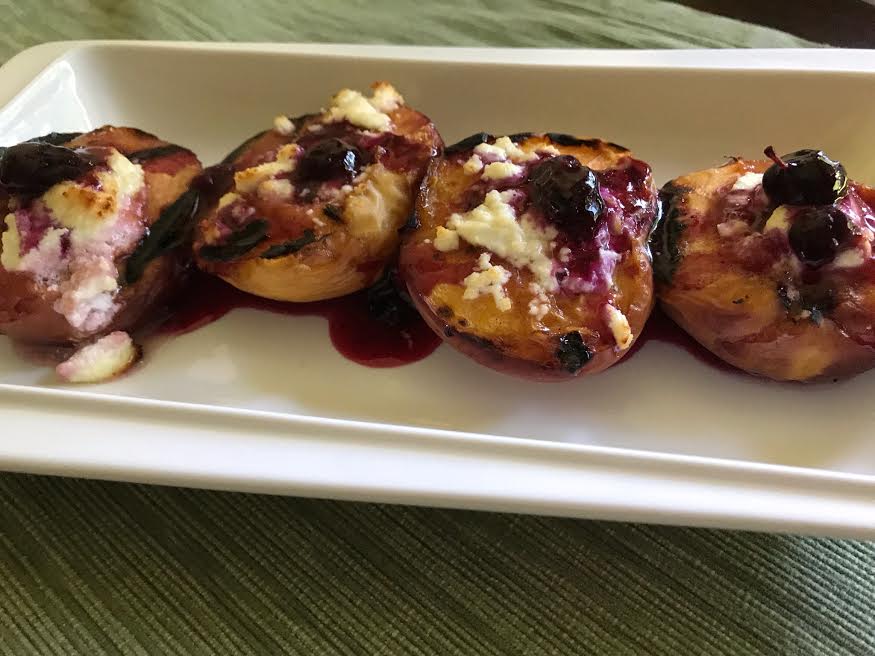 I
Grilled Peaches
Ingredients
4

Peaches (not too ripe, a little firm), halved and pitted

4

ounces

goat cheese

honey

olive oil

Blueberry syrup from Felt Like a Foodie (Click here for link)

Optional: Some toasted pecans or granola
Instructions
Have your gas grill set to medium heat and have a spot for indirect heating.  

Brush peach halves with olive oil

Place the peaches CUT SIDE DOWN on grill and cook about 5 minutes.  (Don't fuss with them.)

Flip over, move to the part of your grill for indirect heating and cook with the lid closed until starting to get tender, about 4 minutes.  

Right before you want to take them off the grill, add a dollop of goat cheese to the center of each peach and drizzle of honey if you desire.  (The spot where the pit was laying is a perfect little hole.)

Shut grill top and cook another minute.

Gently move from grill, top with blueberry syrup and crunchy toppings.

The funny thing about food blogging is that sometimes I have to remember that there are people who just want a recipe….this is one of those blogs….so I heard people and put the recipe first…this time. (Plus I learned how to learn a new little application that will hopefully allow you to just print the recipe.)
I was grilling last week on one of the most beautiful days that we've had this summer. I was pulling anything I could out of the refrigerator and putting it on the grill. I wanted every excuse to stay outside absorbing the sun.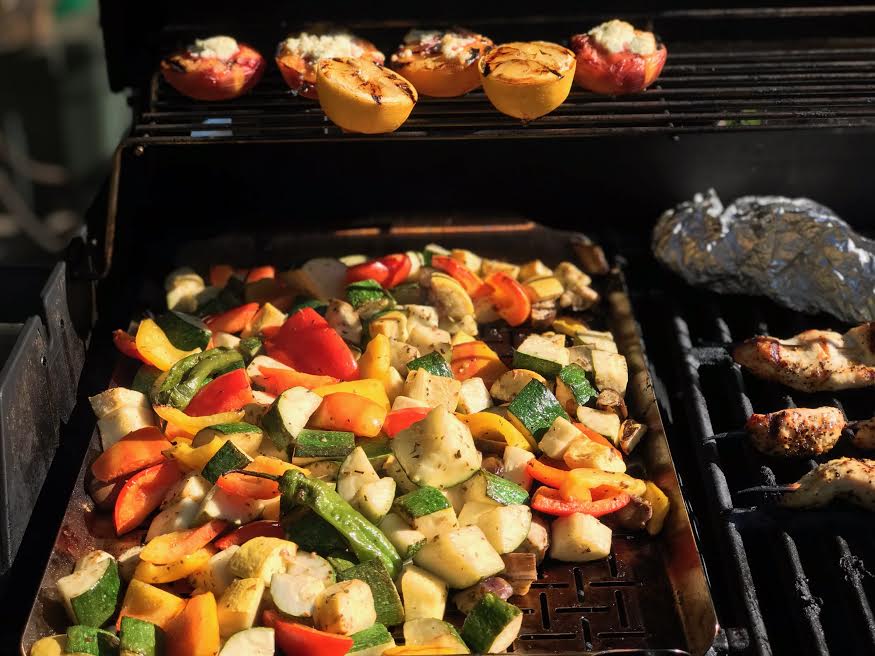 I tossed on the peaches as a fluke. I've made grilled peaches in the past and they were good.
I prepared them as stated in the above recipe and posted the pictures to social media. I got a ton of feedback so I knew that even if I don't have a good story to share…I had to get this recipe up before my seasonal ingredients were no longer seasonal.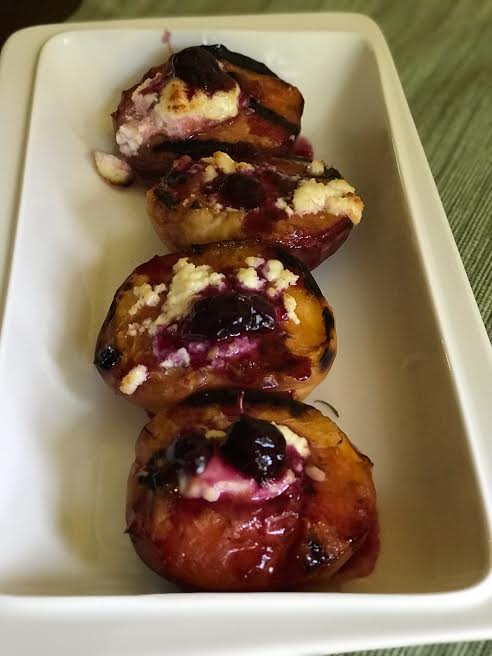 So here you go…have a go at them…be creative…and have a peachy day.