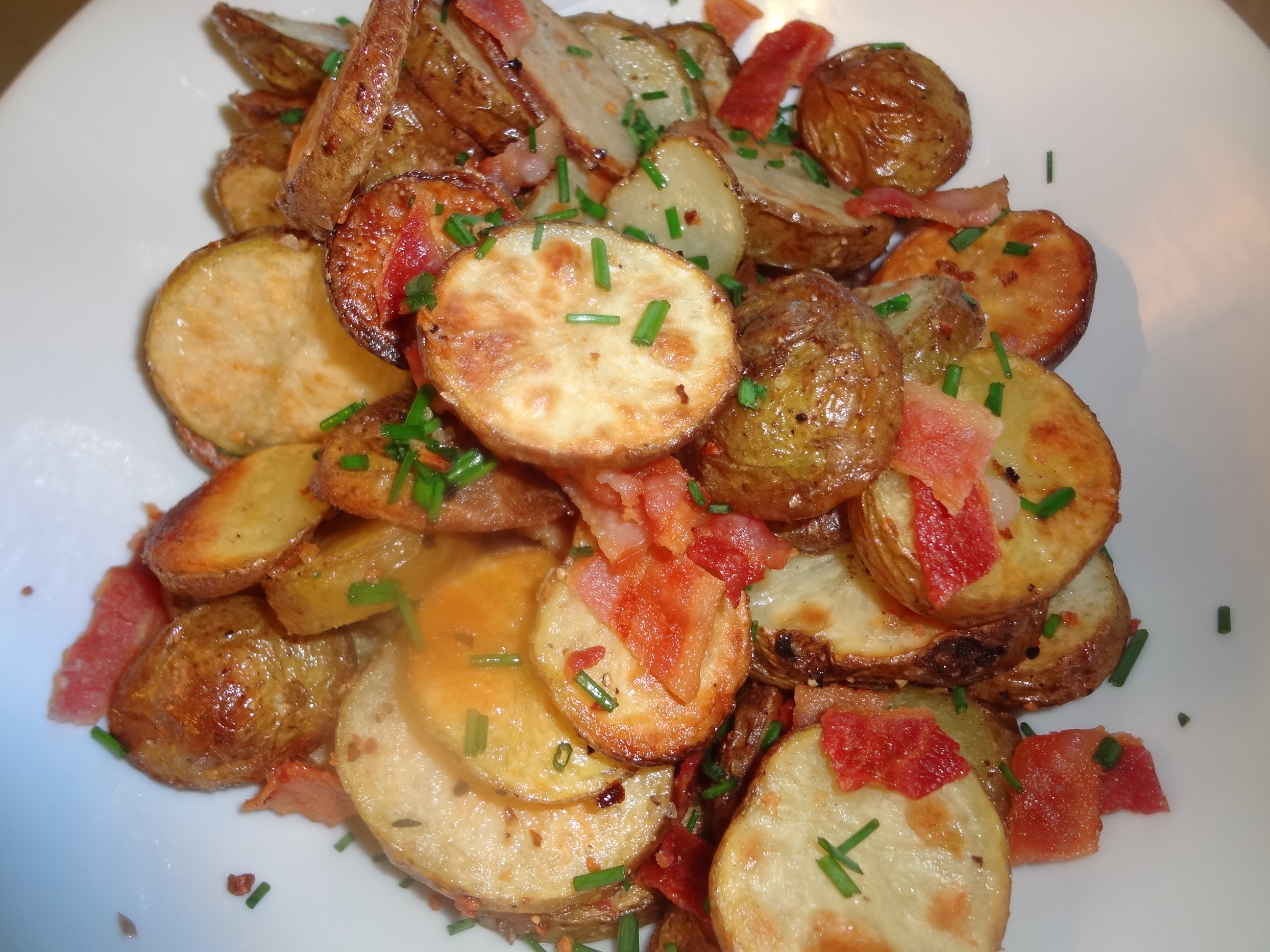 The summer of 2012 will probably remind most people of the events of the Olympics in London, women's boxing and Michael Phelps,   (Okay, I personally am not a big Olympics viewer so that's all I've got on that topic.)
The summer 2012 will mean something completely different to me.  This is the summer of the BLT. My little side garden has grown some gold medal winning tomatoes and I am making yummy sandwiches daily. (No, I'm not going to tell you how to make a BLT.  Seriously people, we are a little more advanced than that.)
The best thing that comes out of making a lot of bacon, lettuce and tomato sandwiches is the bacon butter!!!  Bacon butter?  Also known in my world as bacon juice, bacon butter is all the liquor left after you make bacon.  (Some cultures call it "drippings" or "grease" but that seems so unpolished.)
The other week I started a bacon butter jar after making lunch.  I kept looking at this jar of smoky infused goodness and was trying to think of a proper use.  (My dog thought it should all be hers.  She has some selfish tendencies that we need to work on.)
Now for the record, I KNOW healthier eaters may say I should just pitch it.  (Healthier eaters also would say I shouldn't eat BLT's everyday for lunch.)  In my defense, I don't use bacon butter each time I cook.  (It's not like a have a gallon jug sitting on my counter, it is in a cabinet!)
I had some nice new potatoes that I wanted to eat with dinner.  I like new potatoes because the skin is thin and almost flaky.  My original thought was just to toss them in some olive oil and roast them.  Simple and tasty, right?
Well, you know what is simple?  Tossing those sweet little babies into some bacon butter and THEN roast them!  Now I'm talking…to myself..but that happens quite often in my kitchen.
What turned out were little golden circles of sunshine.  Each slice held the depth of flavor that only bacon can give you plus the comforting soft texture of a potato.  I am in hog heaven!
Bacon Butter New Potatoes
Ingredients
4 cups new potatoes, thinly sliced, not paper thin, but thin
2 Tbsp bacon "butter"
4 slices bacon, cooked and crumbled
A healthy sprinkle of fresh chives (about 1 tsp)
Optional:  Cheddar cheese and sour cream
Directions
Heat oven to 375.
In a large bowl, mix bacon butter and sliced potatoes.  I found heating the butter a minute or two in the microwave allowed it to coat easier.
On a baking sheet with parchment paper, spread the potatoes so they are in one layer.  You may need two baking sheets.
Roast for about 15 minutes and give them a stir.  I cooked mine for another 15 minutes but I also like my potatoes REALLY done.  (I would cook for 15, stir and then check after 10 minutes.)
Ding.  Potatoes are done.  In a large bowl, toss the hot potatoes with crumbled bacon and chives.  (Add some cheese too if you are feeling naughty.)
When I started using the term "bacon butter," I realized there are actual recipes for making something called bacon butter.  I haven't tried any of those yet but they are on my list!  (I wonder if you could dip BLT's in bacon butter?)